We crawl the web so you don't have to.
Sign up for the Daily Dot newsletter to get the best and worst of the internet in your inbox every day.
Hello fellow citizens of the internet! Andrew here. Welcome to today's edition of web_crawlr.

Our top stories today are about: A raw Domino's pizza delivery fail that is going viral, how Rep. Lauren Boebert's (R-Colo.) divorce announcement sparked a flurry of memes online, how a person had an absolute meltdown in a Sweetgreen restaurant, and why Marvel fans are enraged over a leaked character death in an upcoming Spider-Man comic.
After that, our Politics Reporter Claire has got a "Dirty Delete" column for you.
See you tomorrow!
— A.W.
---
⚡ Today's top stories
A customer calls out Domino's after a disappointing pizza order, saying that both the original order and the re-delivered pizza were both raw in a now-viral video.
Rep. Lauren Boebert (R-Colo.) announced that she has filed for divorce from her husband Jayson after more than 15 years of marriage. Yet the news was overshadowed by Jayson's criminal record.
A TikToker says a man entered a New York City Sweetgreen and threw multiple salads onto the floor during a spontaneous meltdown.
This surprise character death sparked accusations of racism, sexism, and tone-deaf storytelling.
---
We crawl the web so you don't have to. Sign up to receive web_crawlr, a daily newsletter from the Daily Dot, in your inbox each day.
---
🗳️ Dirty Delete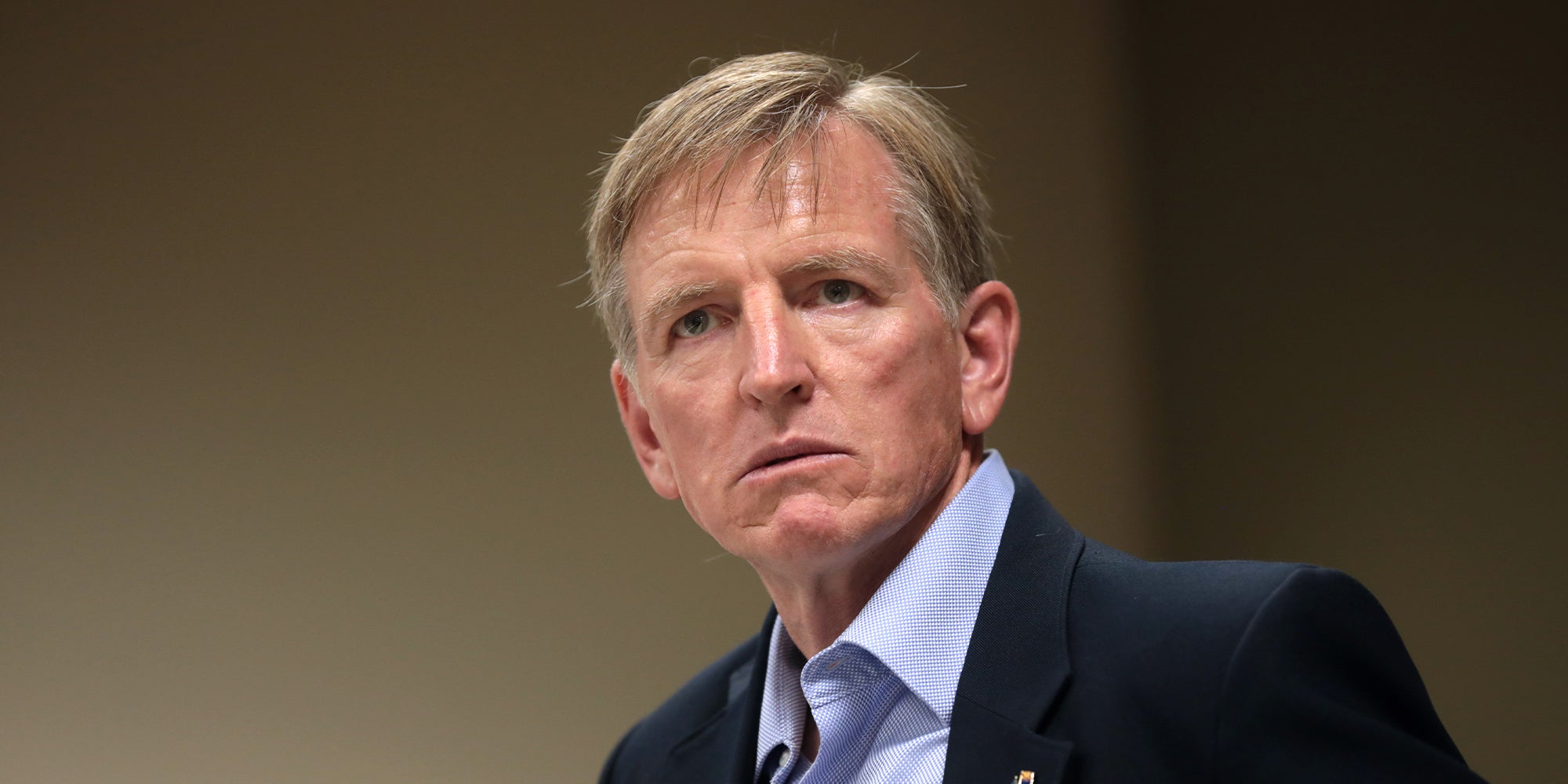 This Arizona Republican may be the biggest extremist in Congress
In each edition of web_crawlr we have exclusive original content. On Thursdays our Politics Reporter Claire Goforth goes deep on the social media history of politicians in her "Dirty Delete" column. If you want to read columns like this before everyone else, subscribe to web_crawlr to get your daily scoop of internet culture delivered straight to you inbox.
---
🕸️ Crawling the web
Here is what else is happening across the 'net.
🌯 In a viral TikTok, an athlete shares his "hack" for leveling out Chipotle's upcharge on their popular guacamole and queso.
🥪 This woman says he boss made her pay for her own farewell lunch after she put in her notice that she was leaving the company.
🎯 A Target customer is getting a lot of attention after detailing how the company's loss prevention team caught her after a months-long case.
🌴 How would you feel if you were laid off from your job while you were in the middle of a vacation in Mexico?
☕ This McDonald's customer was shocked when a worker tried charging her almost $18 for two iced coffees.
🍞 A video is going viral online that shows customers how to make sure the bread you buy is fresh every time.
📽️ From theater-quality movie screenings to breathtaking gaming sessions, this mini projector turns your streaming sesh into the ultimate cinematic experience. *
👗 Size shaming of women while shopping is an unfortunately common experience. In one recent video, the poster says she overheard David's Bridal employees saying unkind things about her in her dress when she went in for a fitting.
🦠 From the Daily Dot archive: Here are the viral marketing campaigns that helped shape the internet as we know it.
*The Daily Dot may receive a commission in connection with purchases of products or services featured here.
---
👋 Before you go
A server shared how she was tipped a meager $1.50 on a $100 bill despite being praised by her customers in a viral TikTok.
The video featured TikTok user Alysha Brooks (@alyshabrooks.food) who typically posts content about her job as a server. In this clip, she shared how she was perplexed after a table that praised her and called her "their favorite server" left her a $1.50 tip.
Brooks says this "threw her off," leaving her disappointed as she rolls her eyes and crumples the dollar bill in her reenactment in the clip.
The video racked up over 464,000 views, where viewers expressed their frustrations with non-tippers.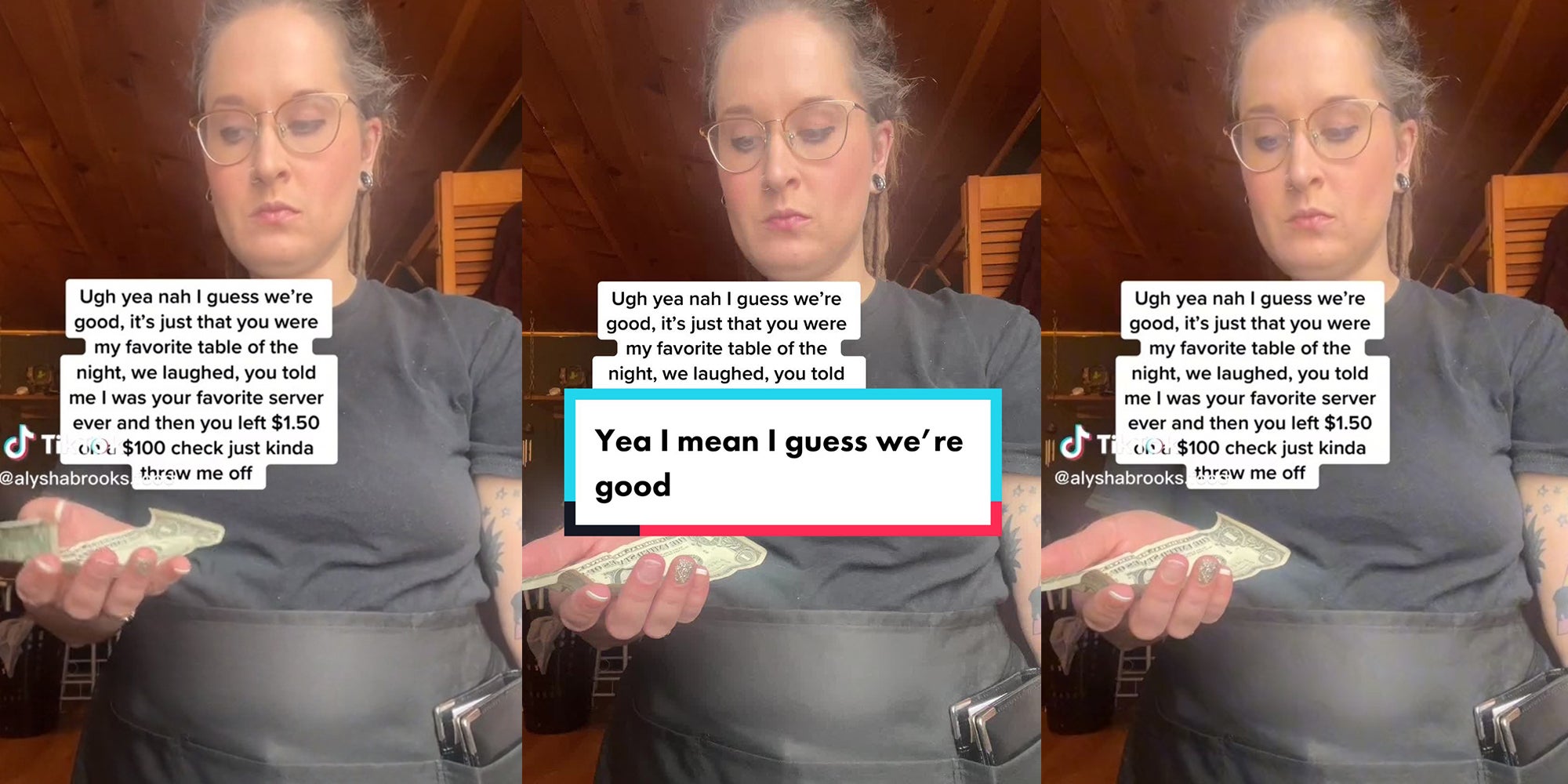 ---
🎶 Now Playing: "Montana" by Frank Zappa 🎶