Anyone who has been online over the course of the past several days has probably noticed at least a few bizarre references to cake. Or, more accurately, things being cake. For this, we have BuzzFeed's Tasty to thank, which posted the following video on Twitter last week that ended up being responsible for launching a thousand cake memes.
In the video, several everyday objects—such as a Croc, roll of toilet paper, slice of pizza, aloe plant, and so on—are revealed to be, well, cake, when cut into with a serrated knife.
You can't argue that the video isn't hypnotic—it's got almost a dreamlike quality. This, very rationally, led people to wonder if other things have been cake this whole time, leading to some experiments of questionable to dubious nature.
Some people had theories. "A magic knife that turns anything it touches into a cake," wrote one user, while another added, "Obviously it's the knife that's turning everything into cake."
Not surprisingly, the thought of things (or people) being cake turned into a full-blown existential crisis or nightmare conspiracy theory for others.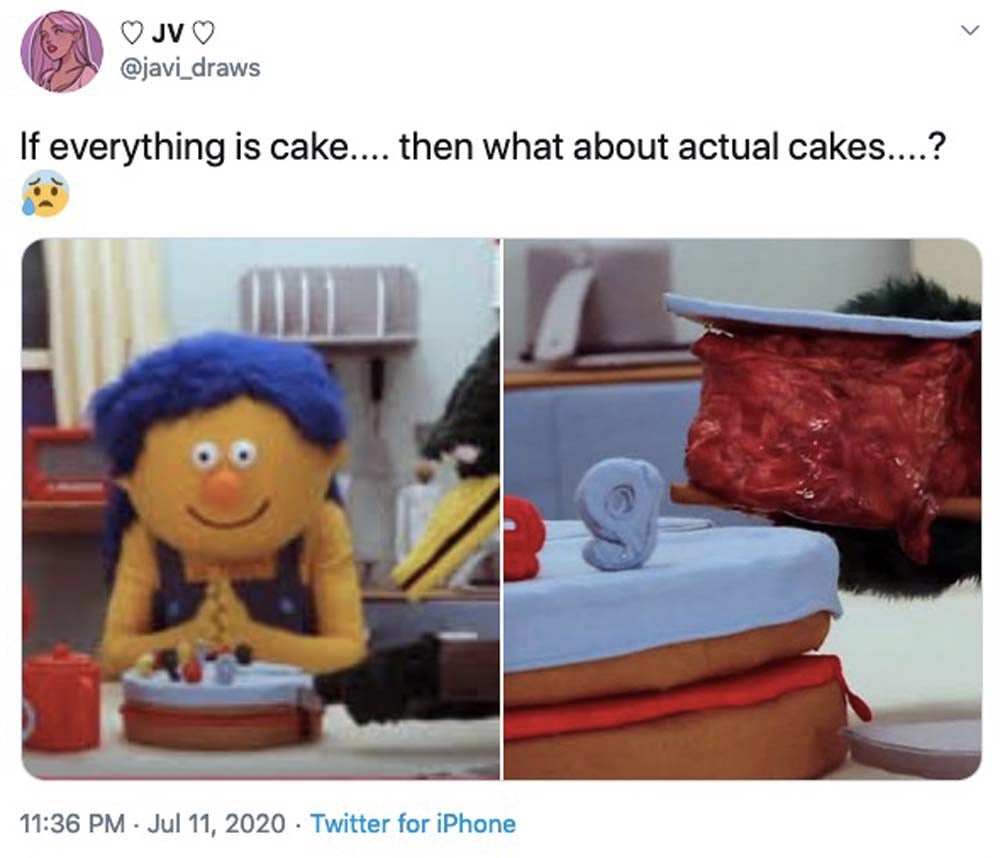 But trust us when we say the catto is not cake:
As the video continued to go viral, it spawned plenty of clever and creative cake memes, with varying degrees of morbidness since most involve literally cutting into people and things to determine if they are, indeed, cake.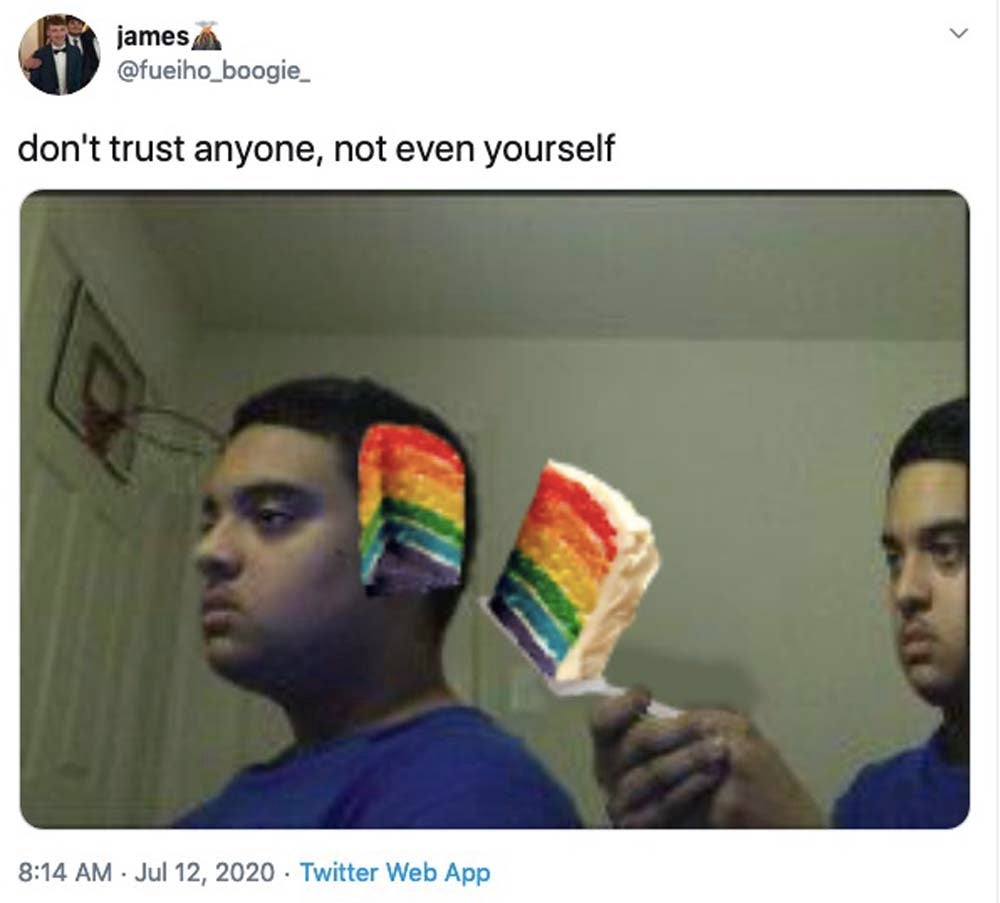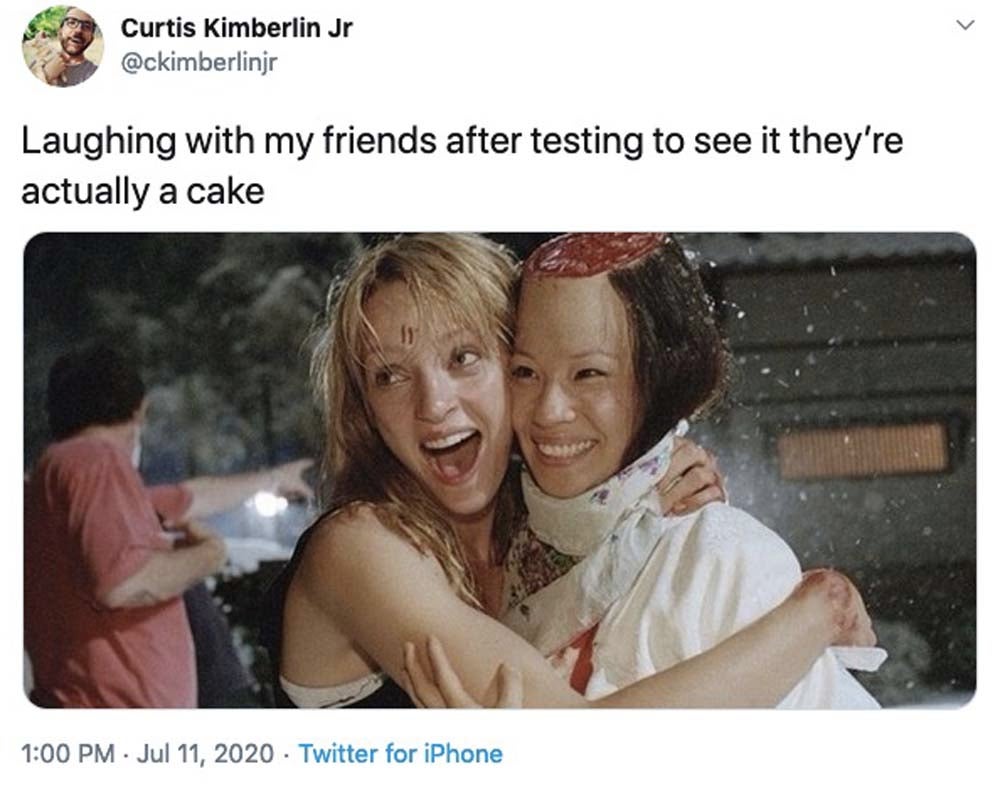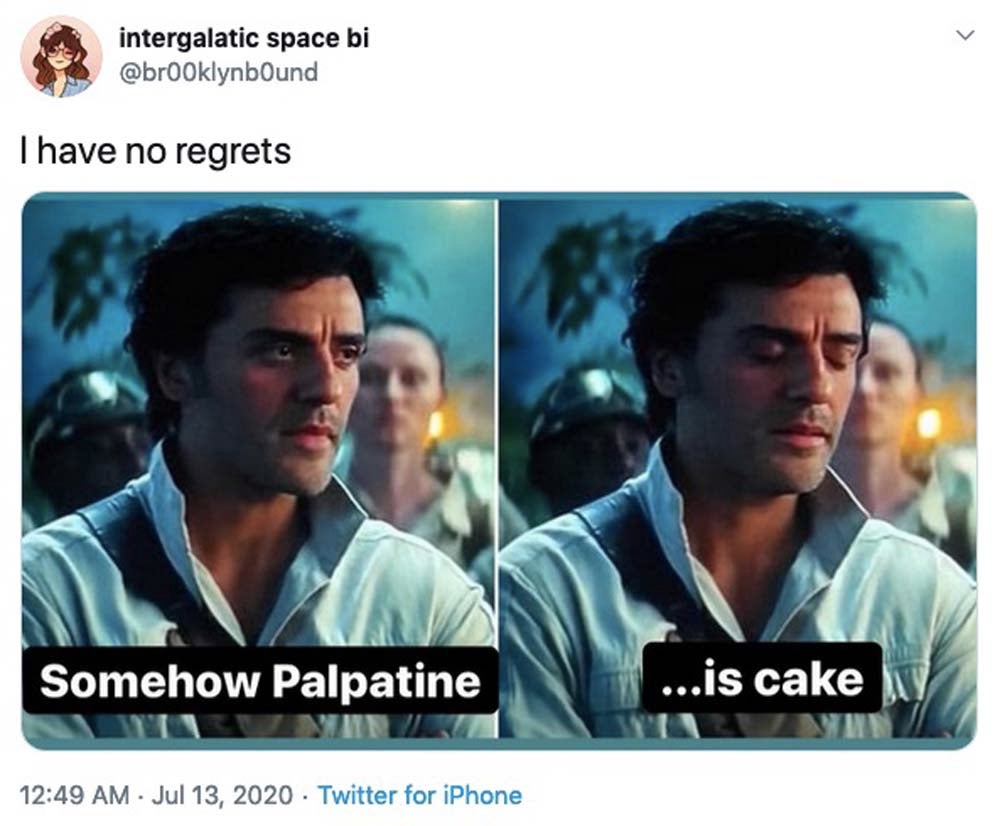 And then there is this excellent mashup of the actual villain meme with cake memes. Which Voldemort is cake?? Are they both cake???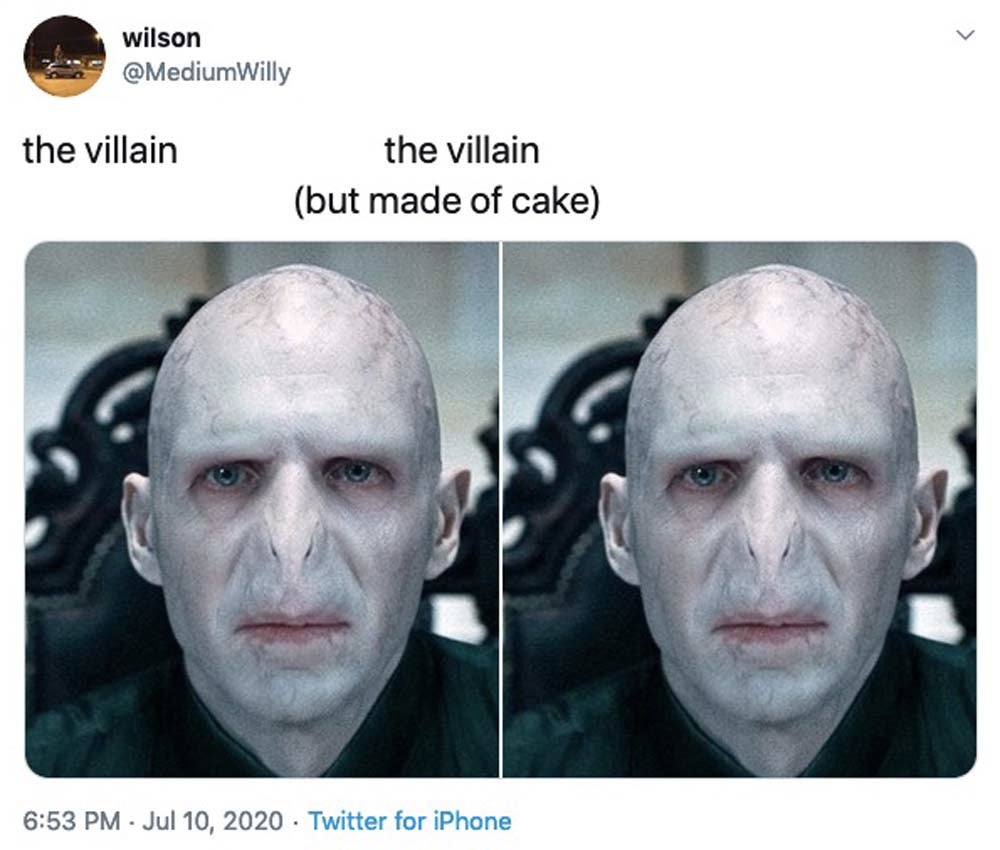 Some of the cake memes explored fictional or nonfiction events, such as the film Parasite (spoiler alert!), the beheading of Marie Antoinette, and the stabbing of Julius Caesar. Are you beginning to see a pattern, here?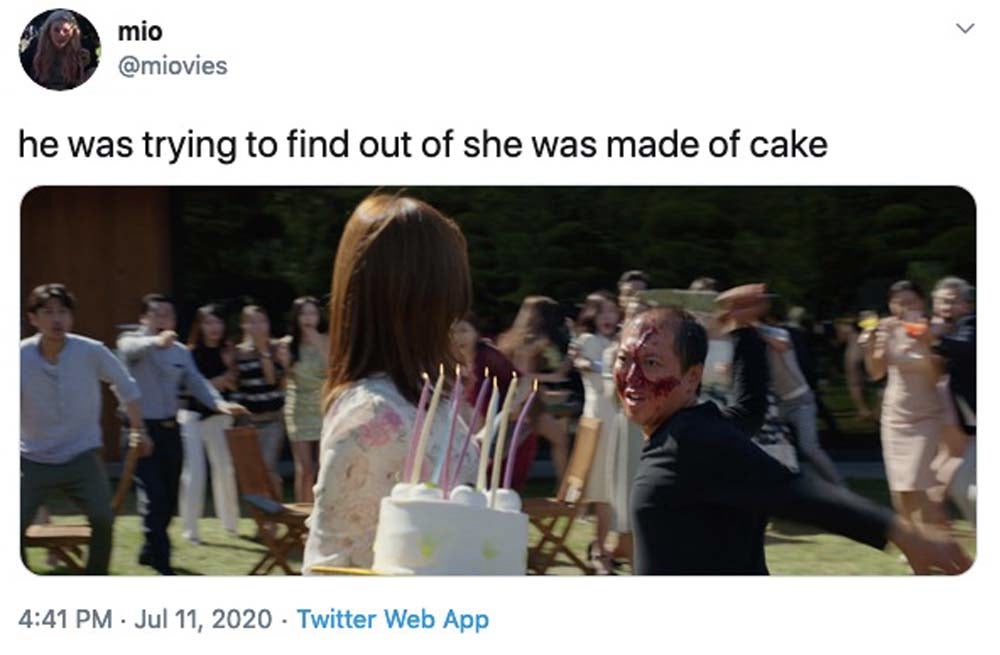 And then, in an unfortunate turn of events (or fortunate, depending on how you look at it), a vegan podcast posted a cursed image of pancakes being cut into over the weekend, that far too many people took for yet another cake meme. Look what you have wrought, BuzzFeed's Tasty!
The pancakes thing seems reasonable—but as far as the rest of these cake memes go, we'd duly suggest not trying them at home.
READ MORE: