On the Fourth of July, Kanye West announced via Twitter that he is going to run for president in the upcoming election.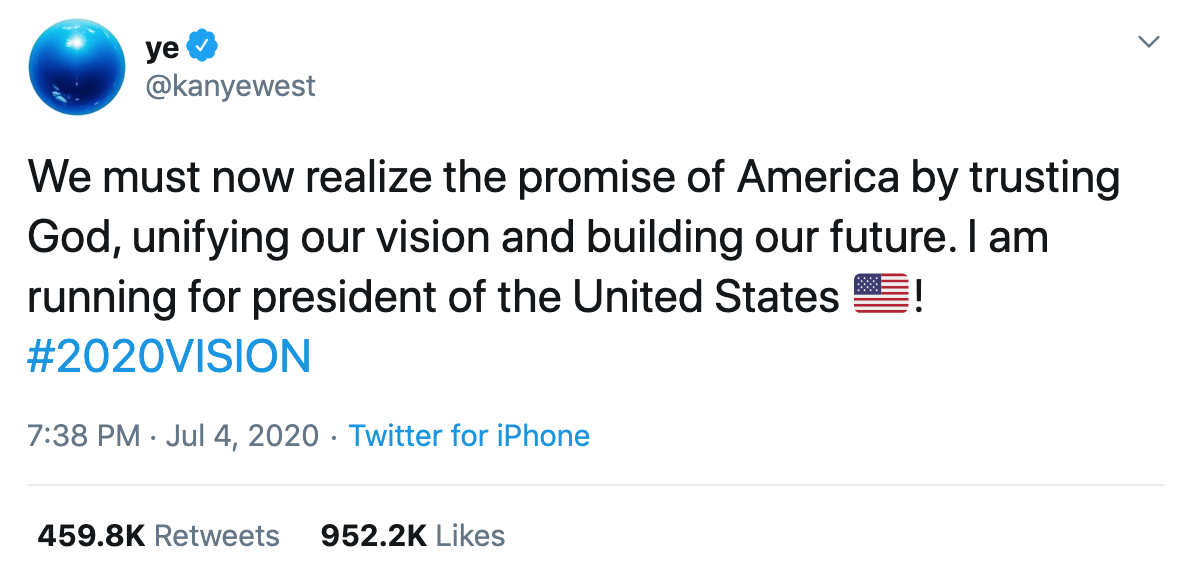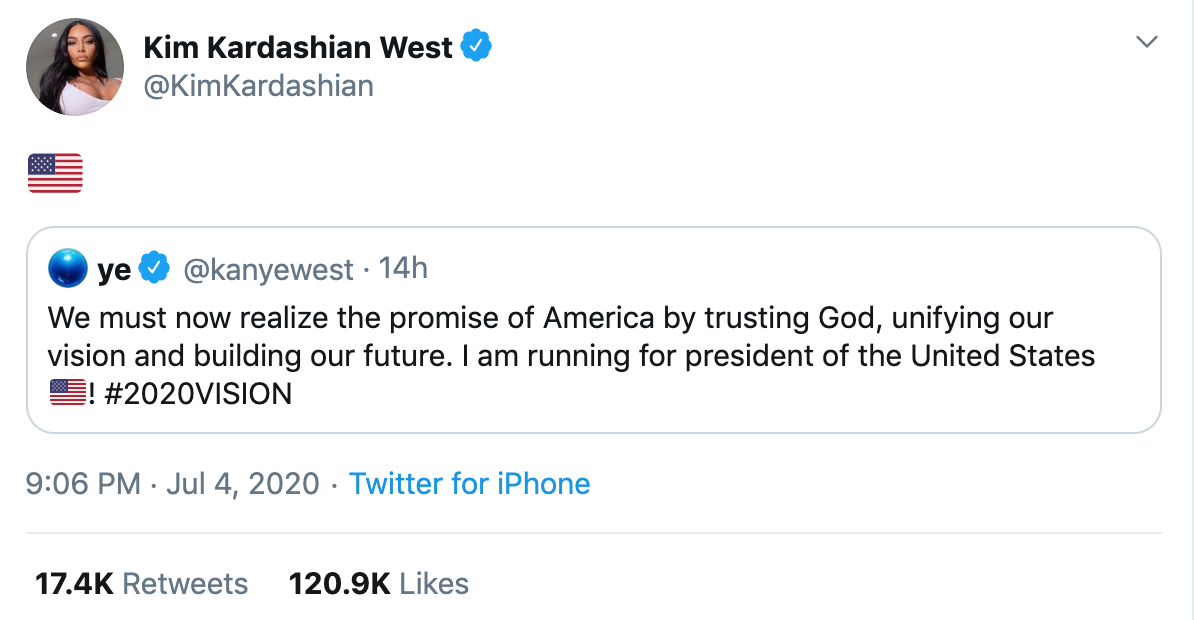 Yeah, he's kinda late to the game but can still get on the ballot as an independent in some states and try his hand at defeating the reality TV star turned president that's currently in office. Already, he's gotten the support of Elon Musk.
Many people doubt Kanye's commitment to run, instead, saying it's likely a publicity stunt for the first single of his upcoming album, God's Country, which was released earlier this week.
But, the mere possibility of a Kardashian-West White House has people imaging what it would look like if the controversial bunch became the first family.
Twitter users immediately had jokes about what the presidential home would be like with the Kardashian-West family in it and quickly Photoshopped potential scenarios.
A number of people theorized that if Kanye pulled off a presidential win, there'd just have to be a Keeping up With the Kardashians: White House Edition spinoff. Imagine that, the A-list family potentially living under one very prestigious roof.
The reality TV show about the Kardashian-Jenner clan has been around since 2007 and is currently in season 18. It's one of the most popular reality shows in history and has propelled almost the family into some of the biggest and most influential celebrities of the generation.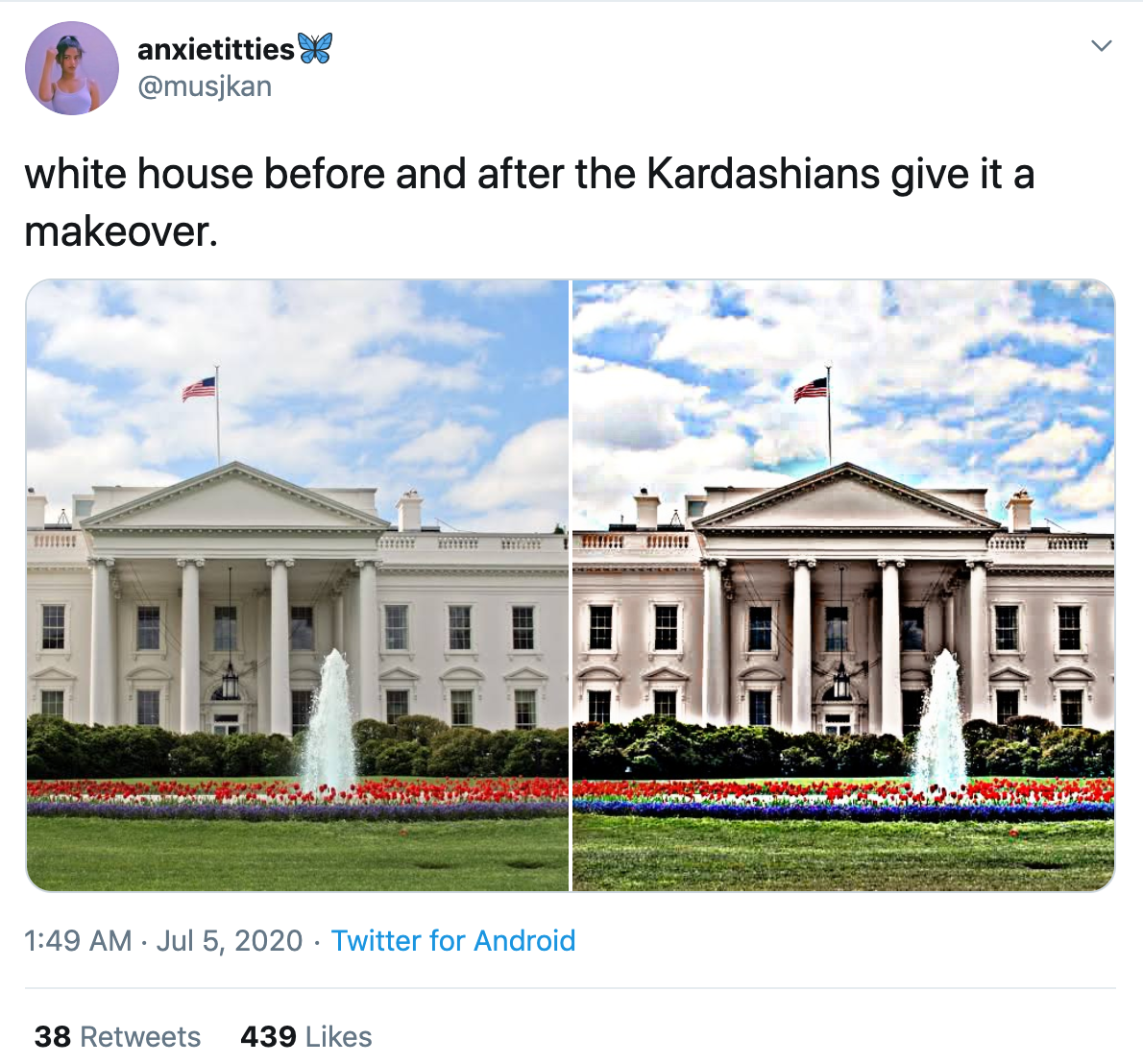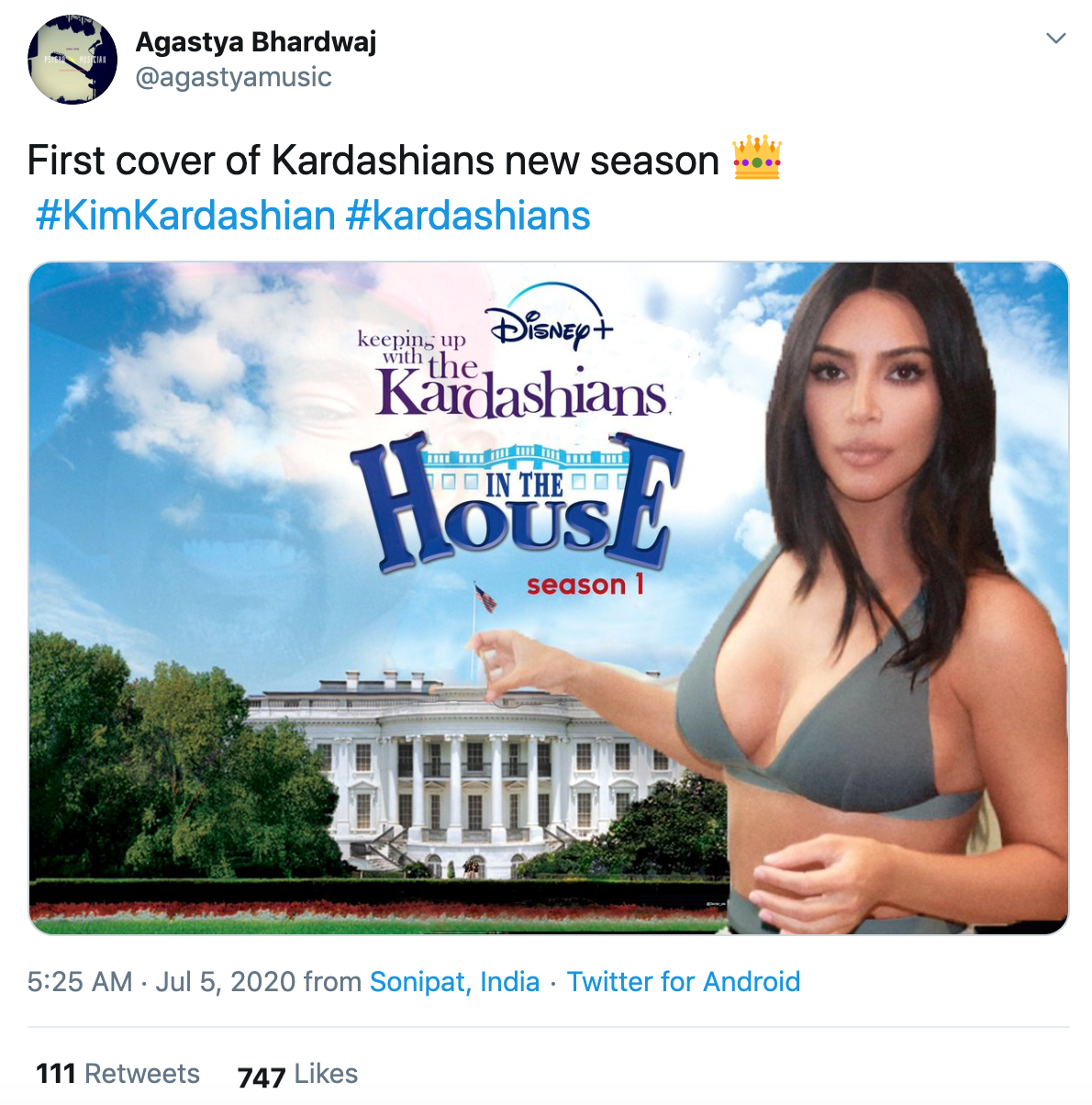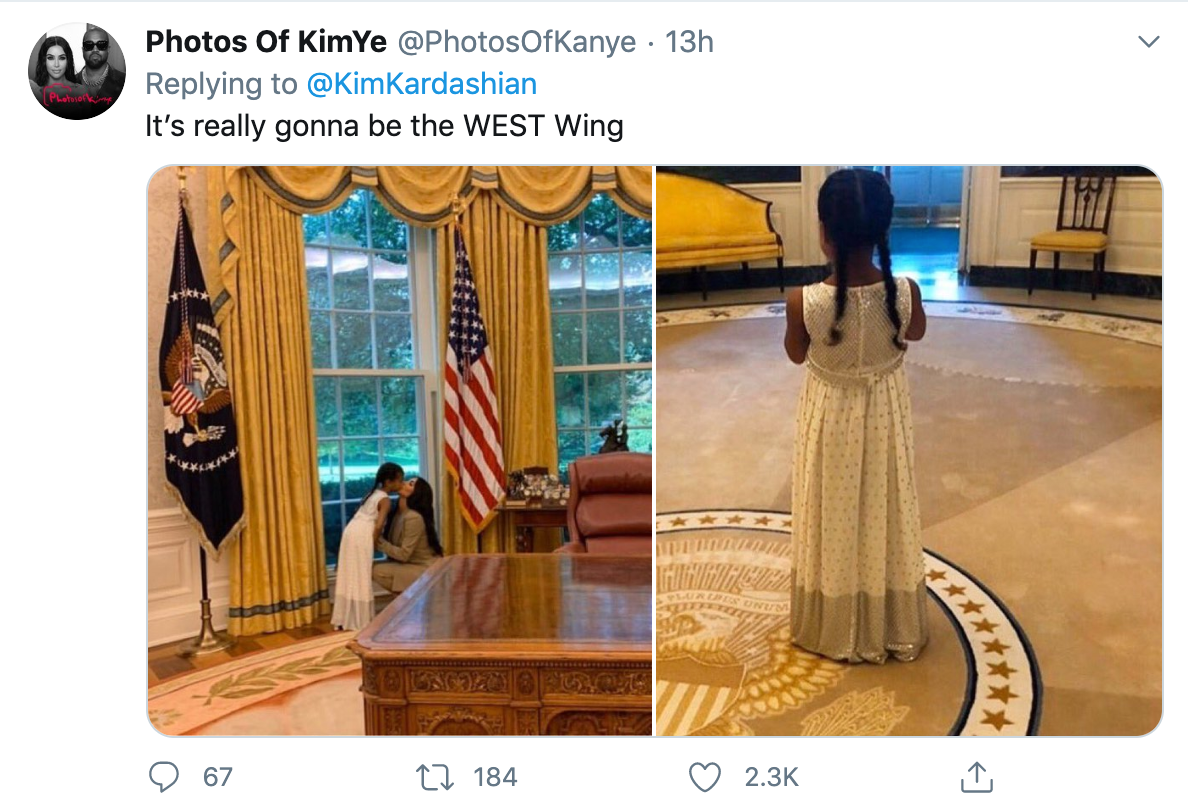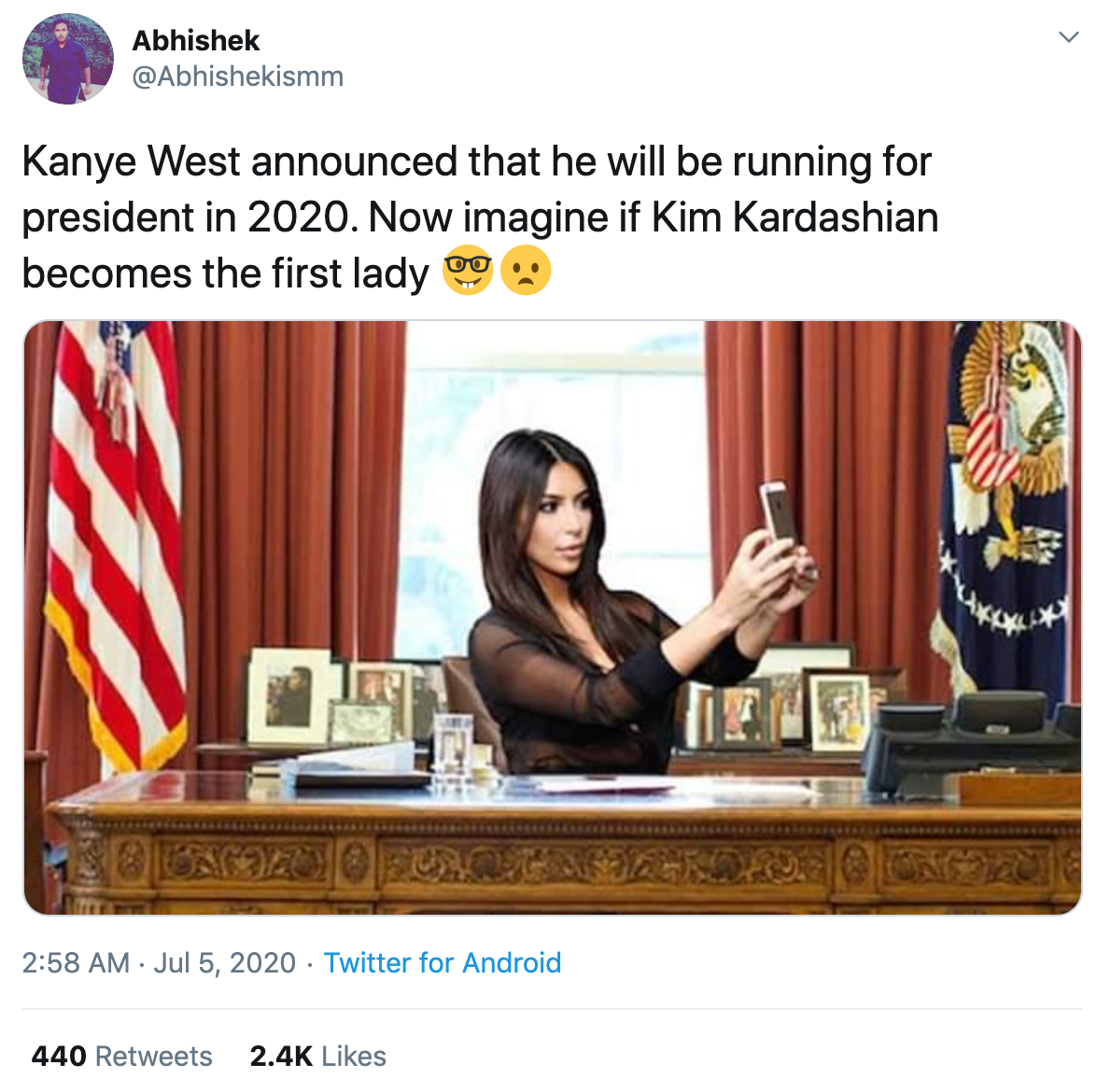 Writer David Gardner said in a tweet thread that "Kanye West isn't really gonna run for President," and the announcement could be fodder for his next album title. A few of the ones Gardner came up with are Presidential Dropout, Inauguration, My Beautiful Dark Twisted Democracy, and Kanye Is King.


Like 'em or not, the Kardashian-West family sure does have a way of keeping things interesting and giving the world extra doses of meme content.
READ MORE: