When Lil Nas X appeared onstage at New York City's Webster Hall Thursday night, the crowd—some wearing cowboy hats that had been dispersed just minutes earlier—went wild. Yes, the 20-year-old rapper, decked out in holographic pants and a matching jacket that was trimmed with fringe, was here to perform "Old Town Road"—his hit song that blew up on the internet and spun several remixes after becoming a meme on TikTok. After he finished, confetti rained down and cowboy hats were tossed into the air like graduation caps. One person near the stage handed Lil Nas X a hat before taking a selfie with him. Everyone was happy—especially because we all waited two hours to get to this moment. Two very long hours. 
me and the bro talkin plans to reverse global warming pic.twitter.com/0FT1BsoHEv

— nope (@LilNasX) July 26, 2019
Lil Nas X was the headliner at a new event by BuzzFeed that aimed to recreate the experience of being Extremely Online but in real life. Called "Internet Live," the variety show rounded up some of the biggest names in internet culture, from JoJo Siwa and Snooki to "Damn" Daniel Lara and pianist Charles Cornell. New York City Mayor Bill de Blasio was, confusingly, also a guest. His appearance didn't go over well with the crowd of mostly 20-and-30-somethings, who loudly booed at the mere mention of his name. (There were also calls from the audience to fix the subways, which were leaking and flooding this week.) De blasio, who is one of about 200 people campaigning for president, challenged President Donald Trump to a debate. JoJo Siwa poured blue paint, marinara sauce, and milk over her head. Snooki and the rest of the Jersey Shore cast competed to make 6-foot sub sandwiches. Cornell sang about a few "Florida Man" headlines. If this sounds like a lot of entertainment and people to process at once, I can confirm that it was.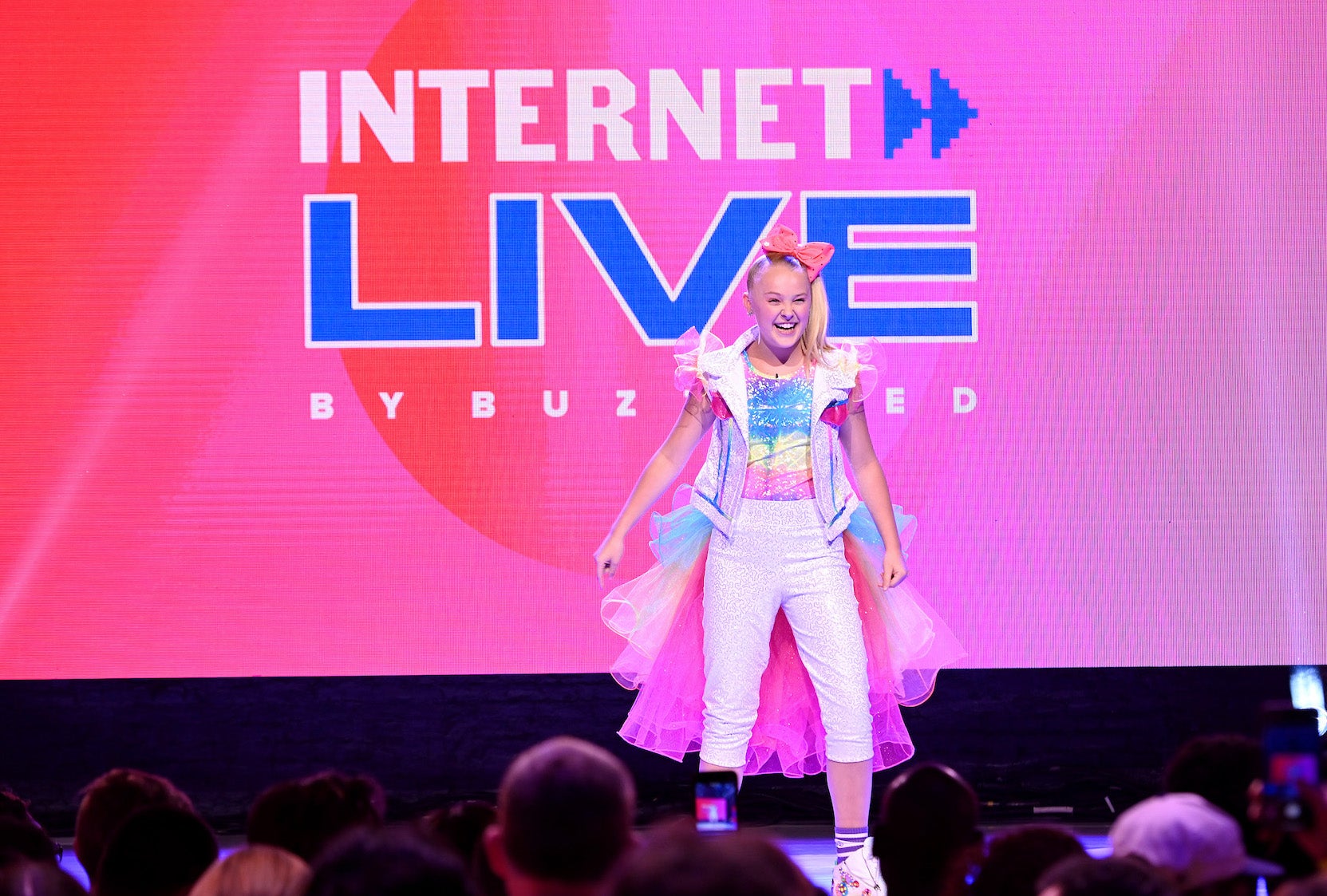 Scrolling through social sites and apps is both a mind-numbing and deeply soothing experience. Sometimes, you find content that is extremely funny and good. And, well, other times you find a post that makes you want to throw your phone or laptop out a window. The best part about the internet, though, is that you have the option of closing an app or scrolling past content that enrages you. There's also the block feature. At a live event, you don't have that option. This is where BuzzFeed's "Internet Live" fell short. Lil Nas X didn't perform "Old Town Road" until 10:30pm, and the event—which started around 8:40pm—was only intended to run for one hour. There were moments when I wished the event was more like the internet: walking up to different booths or stages, and picking and choosing what to watch. Instead, we were forced to watch everything. If the audience didn't know "Old Town Road" was coming at the end, I doubt most of them would have stayed through the whole event.
https://twitter.com/ashleyrcarman/status/1154727405283663873
"Internet Live" was BuzzFeed's first attempt at a variety show about the internet. The first run of anything isn't perfect, so I'm not judging the event too harshly. (Also: it was fun!) But it does make me wonder if this type of event will be a successful model with young people going forward. The show was stuffed with references and guests that only people who consume memes regularly would recognize (the bar served "Yeehaw Agenda" and "Hot Girl Summer" cocktails). And the big draw was a musician who only performed two songs. A video of the event will premiere Aug. 4 on BuzzFeed's site and its respective social channels, so we're about to find out. As with any video online, its popularity will be determined by the people who choose to share it.
READ MORE:
Got five minutes? We'd love to hear from you. Help shape our journalism and be entered to win an Amazon gift card by filling out our 2019 reader survey.