A performance artist decided to protest the lockdown measures by turning up to Trader Joe's in Los Angeles, California wearing a bikini made of surgical masks.
Though she was also wearing one on her face, it wasn't covering her mouth or nose. Instead she repurposed the mask as a blindfold, taking a jab at the perceived "blindness" of those complying with social distancing measures.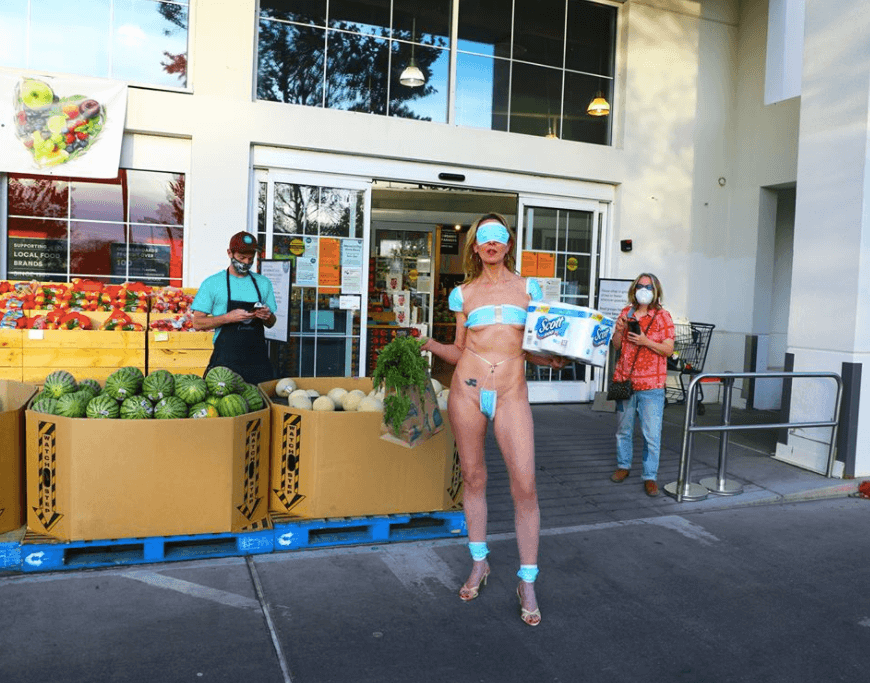 She posted photos of her surgical mask outfit to her Facebook account along with a lengthy post about why she doesn't believe in social distancing measures.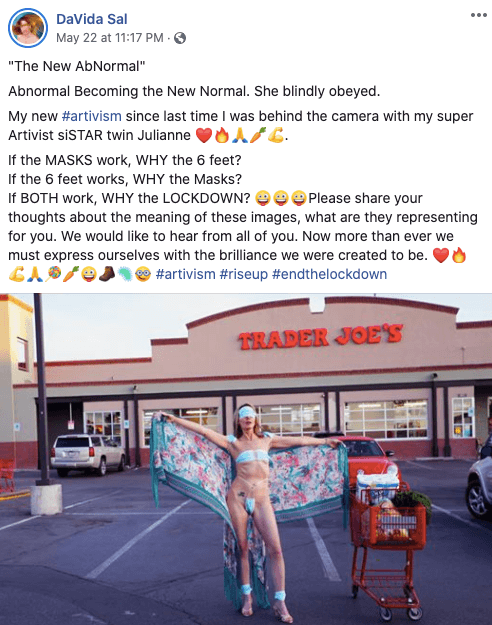 The artist, who currently goes by Vida, is a self-described, "Woman of Ten Thousand Names. Priestess of Isis​​. Multiverse Artist. Widowed Twin." In addition to general anti-vax beliefs, she thinks that the coronavirus is a hoax created to erode freedoms by forcing people to wear masks in public and maintain a six-foot distance from each other.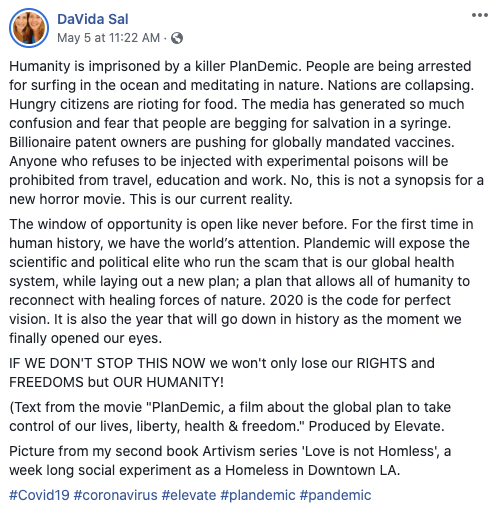 Though Vida has fans, particularly among other coronavirus deniers, the reaction to her latest stunt has been overwhelmingly negative. Facebook user Jennifer Kramer said "I went to art school and even I'm like" along with a GIF of actress Tina Fey looking uncomfortable. Another Facebook user Trent Davis called it "peak Karen art".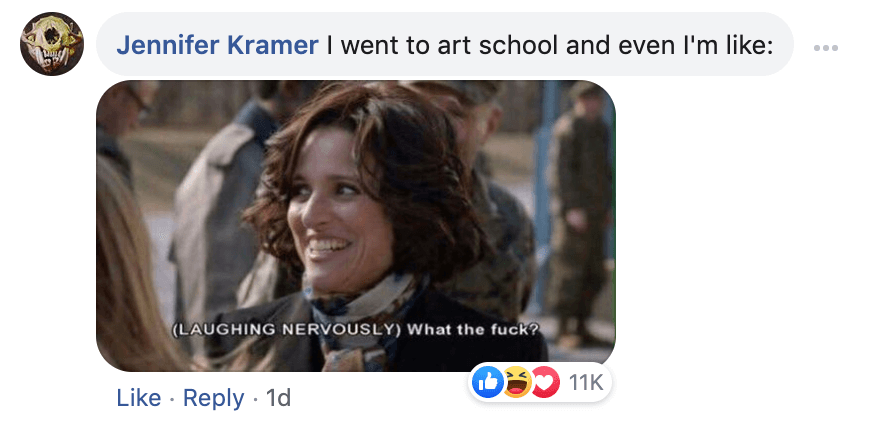 Some also called her out for making life harder for store employees.

But people were particularly outraged by her waste of personal protective equipment (PPE), which is still rationed in many places.


Vida however remains unmoved by these arguments, painting herself as a misunderstood and persecuted genius by people with "mediocre minds".
READ MORE: