In early May, New York Times columnist and cookbook author Alison Roman saw pushback for comments on Marie Kondo and Chrissy Teigen in an interview with the New Consumer. She subsequently apologized and was put on "temporary leave" from the paper. It sparked a bigger conversation about erasure in the food world.
A month later, Roman is again in the middle of Twitter drama, though this time the reason is murkier.
On Monday evening, writer Yashar Ali, who is best known for being popular on Twitter, posted a photo of Roman, allegedly from 2008, sent to him from a "source." He framed it as her dressed as a "chola," citing Roman's "recent history of being called out for appropriation." Roman addressed the photo, saying she was actually dressed as Amy Winehouse, who was very popular in 2008, but apologized and said it "reads as culturally insensitive."
The tweet came the same day Bon Appétit editor-in-chief Adam Rapoport resigned, after a 2013 photo of him in brownface resurfaced. Ali's initial tweet was deleted but he reposted a screenshot, and was quickly ratioed.
In a follow-up thread, he addressed Roman's claim that she was dressed as Winehouse by saying the singer "didn't wear hoops like that" and didn't have a tattoo on her chest, though people quickly pointed out that she did wear hoops. The singer also had tattoos on both arms, as well as on her chest.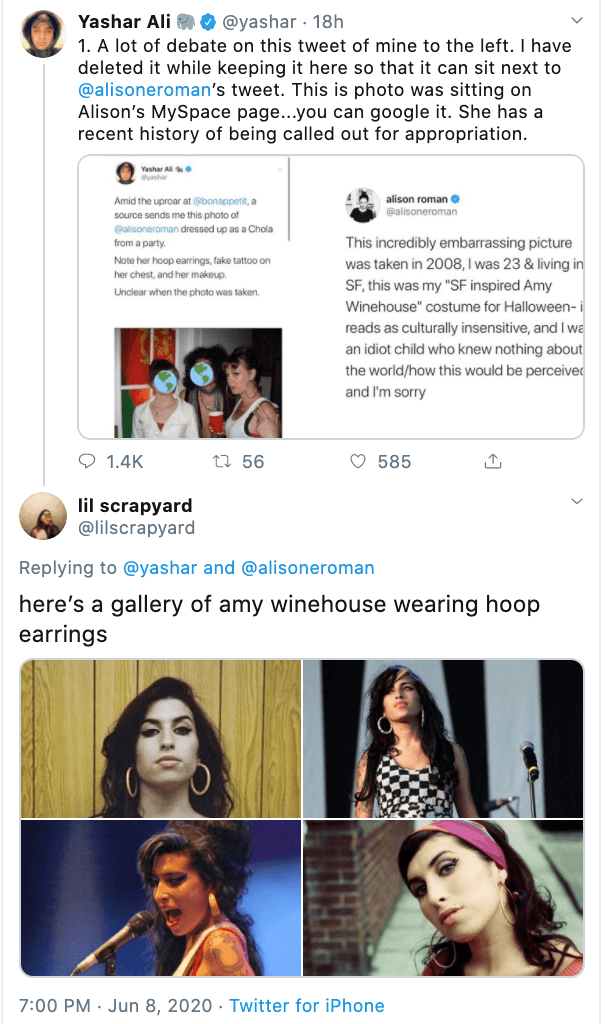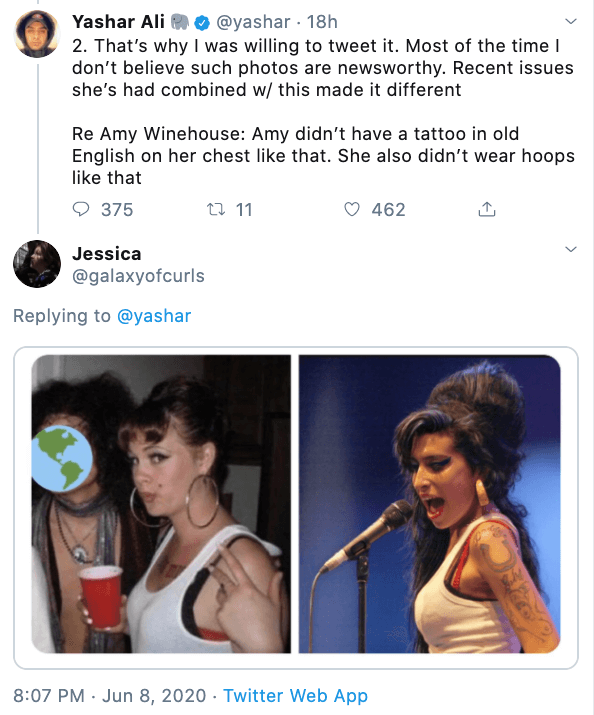 It was also pointed out that Ali's Twitter pal Teigen appropriated Native culture with an old Halloween costume, though he did not comment on that.
The last week has seen news outlets, brands, and institutions called out for racism and held publicly accountable. "This you?" is a Twitter refrain. At least one person in Roman's comments alluded to Ali's own "behavior" in San Francisco "circa 2008."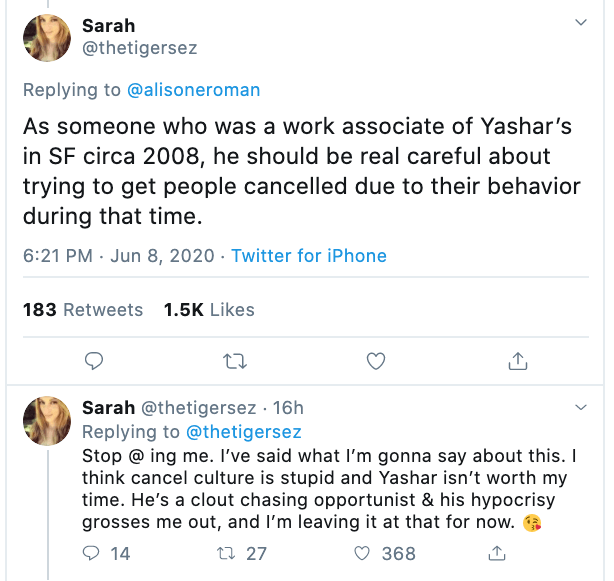 READ MORE: