Nintendo made a ton of exciting announcements yesterday, including some sneak peeks at Pokémon Sword and Shield, and updates on Animal Crossing: New Horizons. But for fans of Nintendo's back catalog, the big news was all about Switch Online's new library of vintage 16-bit games.
Nintendo's Switch library will include classic SNES games, which will be available on Switch Online at some point on Thursday. Here's the full list, including Super Mario Kart, The Legend of Zelda: A Link to the Past, and Star Fox.
Super Nintendo games on Nintendo Switch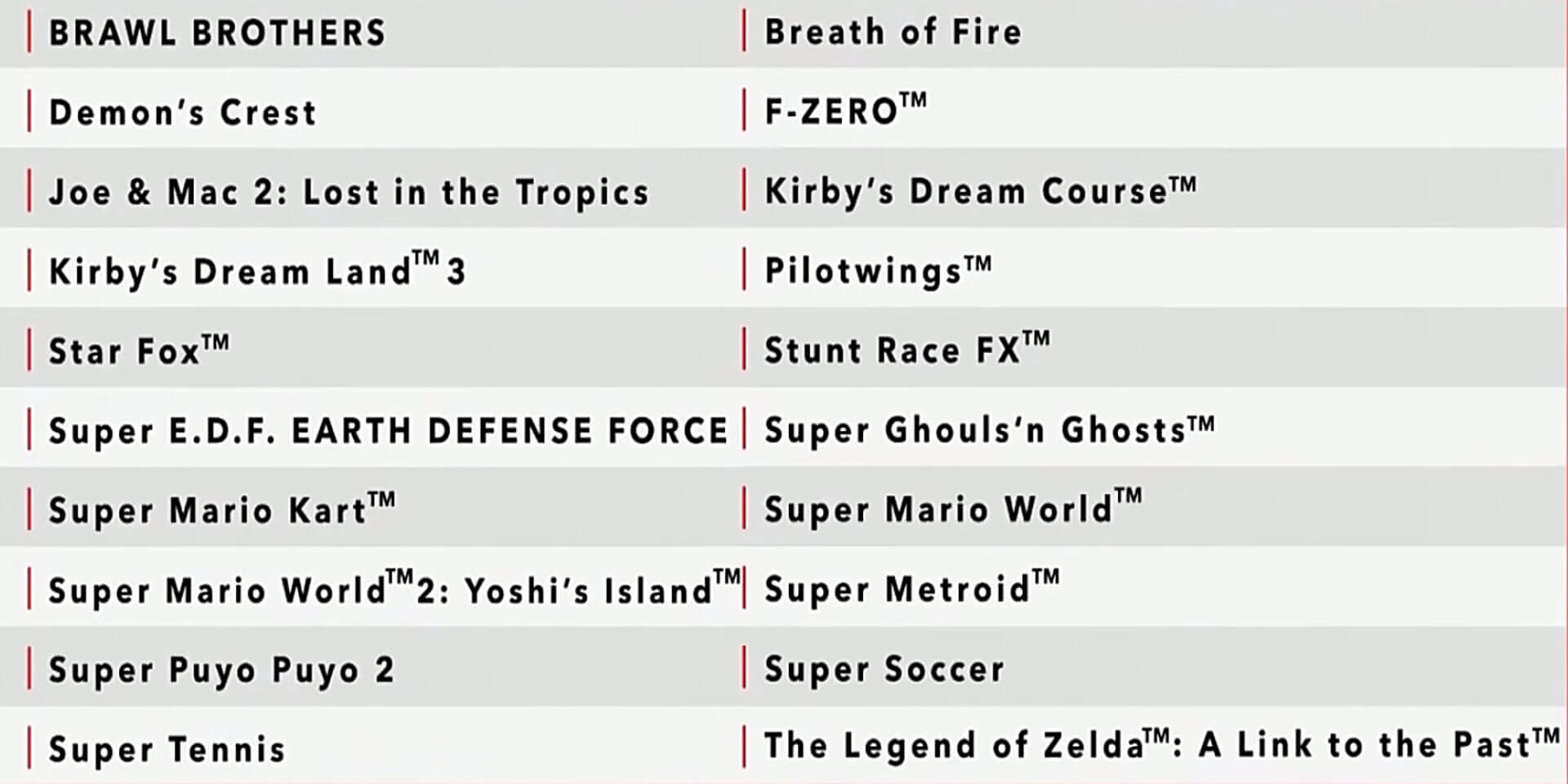 SNES games available at launch will include:
Brawl Brothers
Breath of Fire
Demon's Crest
F-Zero
Joe & Mac 2: Lost in the Tropics
Kirby's Dream Course
Kirby's Dream Land 3
Pilotwings
Star Fox
Stunt Race FX
Super E.D.F. Earth Defense Force
Super Ghouls'n Ghosts
Super Mario Kart
Super Mario World
Super Mario World 2: Yoshi's Island
Super Metroid
Super Puyo Puyo 2
Super Soccer
Super Tennis
The Legend of Zelda: A Link to the Past
Since these games are all online, you can share multiplayer mode with other Switch users. Some, like Stunt Race FX, have never been accessible to play anywhere except the original 1990s SNES.
READ MORE: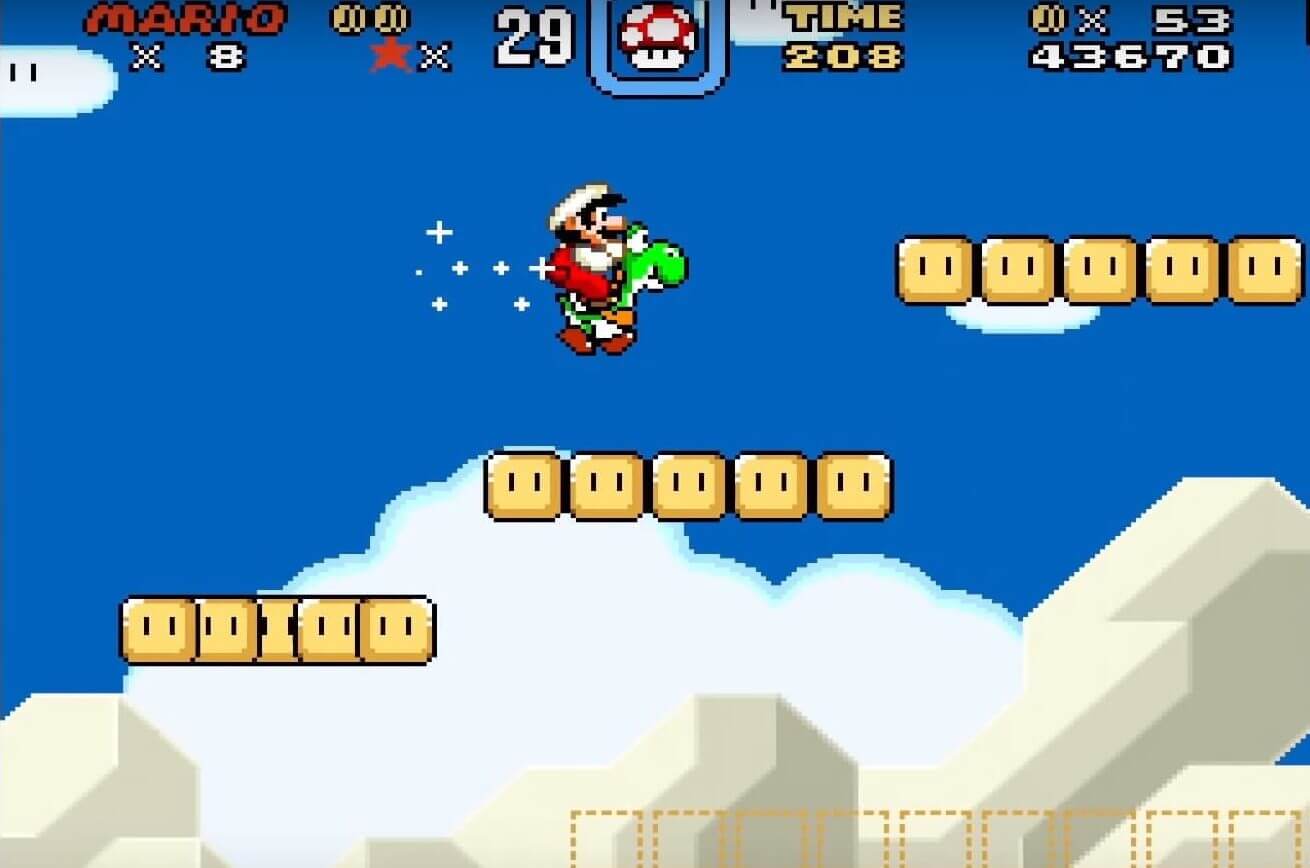 Nintendo will soon launch a new version of the vintage SNES controller for Switch, available for $29.99. It's basically a new way for Nintendo to re-sell you games that you already own (or owned in the past), but nostalgia is a powerful thing—and it's certainly convenient to have SNES classics available on Switch, alongside all the newer content.
And yes, according to the Verge, Nintendo says that more Super Nintendo faves are also in the works for Switch Online.
READ MORE: