Disney+ has four Marvel live-action shows in the works: Falcon and the Winter Soldier, WandaVision, Loki, and Hawkeye. WandaVision stars Vision and Scarlet Witch and is expected to arrive in 2020, following the Falcon/Winter Soldier show.
---
What's on Disney+? Here's everything we know:
---
Each Disney+ spinoff is a big-budget miniseries, running from six to eight episodes. Here's everything we know about WandaVision, from casting updates to news about the show's (very wacky) concept, which is inspired by vintage sitcoms. Check out the show's first poster, suggesting a very different tone from a traditional superhero show: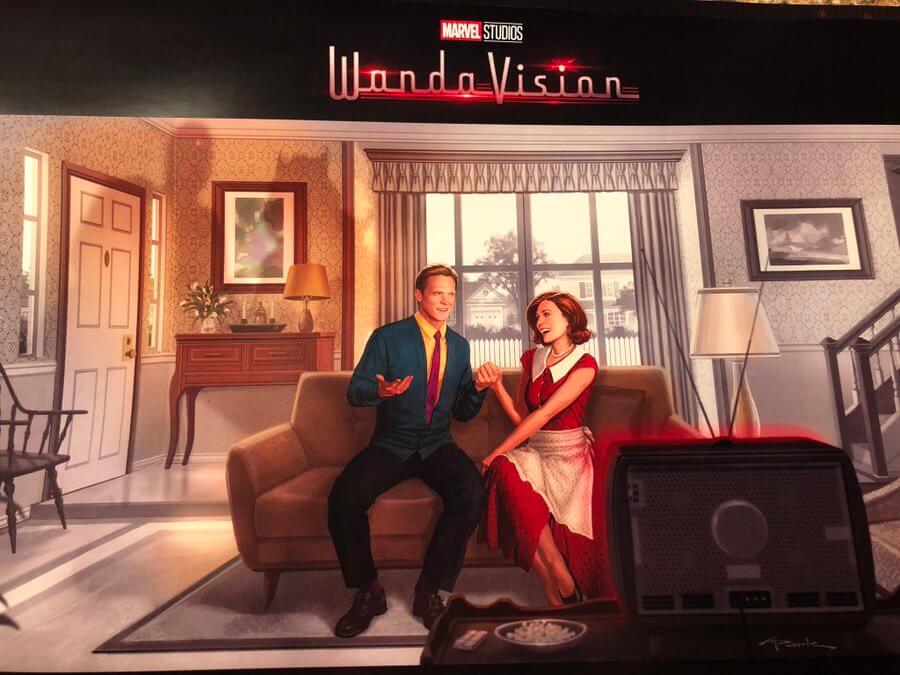 WandaVision cast
Paul Bettany and Elizabeth Olsen are set to reprise their roles, with Marvel announcing an exciting new co-star at San Diego Comic-Con: Monica Rambeau, played by Teyonah Parris. Known by various superhero names in the comics (Captain Marvel, Photon, Pulsar), she previously appeared in Captain Marvel as a child, Maria Rambeau's daughter.
At Disney's D23 expo in August, we learned that Ant-Man's Jimmy Woo (Randall Park) and Thor's Darcy Lewis (Kat Dennings) will return, along with Kathryn Hahn as a new character – Vision and Wanda's neighbor in their new suburban sitcom setting.
WandaVision creative team
Jac Schaeffer will serve as showrunner. She has a co-writing credit on Captain Marvel and the upcoming Black Widow solo movie, making her one of the key writers for Marvel's next phase.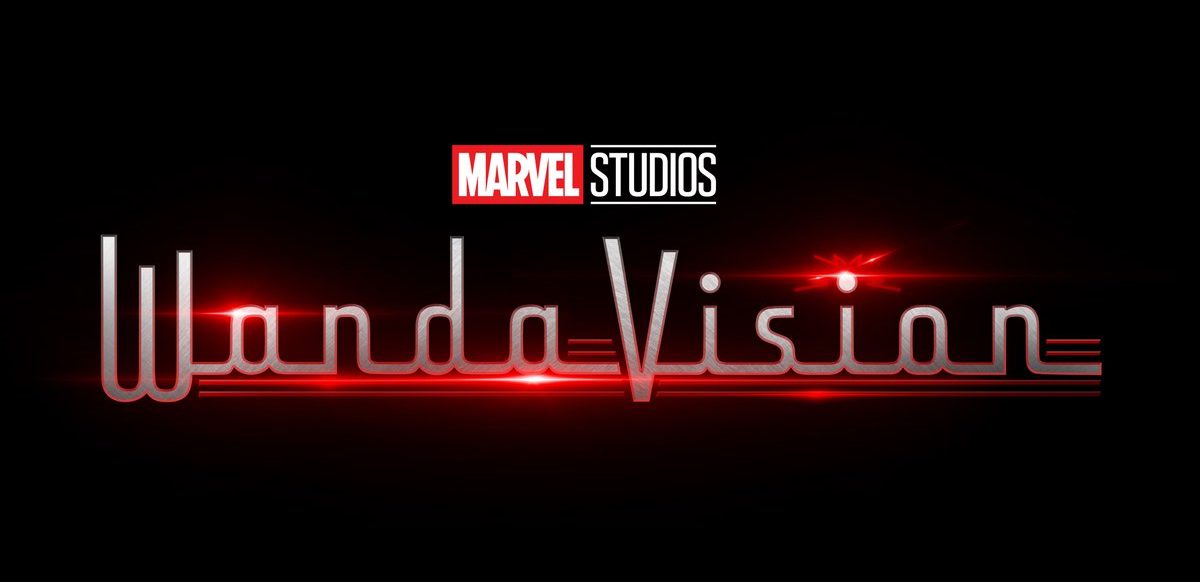 Elsewhere, Schaeffer is best known for writing and directing the 2009 sci-fi romcom TiMER, about a matchmaking device that counts down to when the wearer meets their soulmate. It's a witty and original movie that showcases Schaeffer's skill for observational drama and smart sci-fi worldbuilding, making her a very promising choice for a show about the relationship between a witch and a robot.
WandaVision plot
This section includes spoilers for Avengers: Endgame.
The big question hanging over Marvel's Disney+ shows is when they take place. Since Vision died onscreen during Infinity War (as opposed to being "blipped" and then resurrected in Endgame), we previously assumed that WandaVision would take place sometime between Civil War and Infinity War, when the two characters fell in love. However, Marvel revealed during SDCC that the show takes place after Endgame. This leads to some confusing questions about timelines and resurrected characters, but it looks like that may be irrelevant because WandaVision could take place in an alternate dimension or magical illusion.
MARVEL PHASES: THE MCU MOVIE TIMELINE
At D23, Marvel announced WandaVision as kind of suburban sitcom, with a poster showing Vision and Scarlet Witch in human guise, but with shadows of their heroic costumes in the background. "It happens to be a mash-up between a couple of our favorite comics that will remain nameless," Paul Bettany explained. "But also… a mash-up of American sitcoms throughout the eras. And it tumbles into a kind of chaotic, messed up story, that then ends up in a more familiar Marvel narrative."
Scarlet Witch is obviously no stranger to weird and magical storylines, while Vision's most popular recent comic was a dark suburban drama about Vision living with his (robotic) family in a community of humans.
WandaVision release date
Covid-19 led to some complications in Marvel's release schedule, including filming delays for the upcoming Disney+ shows. Filming began for Wandavision in November 2019, but they had to hit pause in March. Disney+ is reportedly planning to resume filming in July, aiming for a December 2020 release date.
WandaVision trailer
There isn't a full-length trailer yet, but you can catch some cool glimpses of Wandavision in this teaser for the first three Disney+/Marvel shows:
The Daily Dot may receive a payment in connection with purchases of products or services featured in this article. Click here to learn more.