Disney+ has four Marvel live-action shows in the works: Falcon and the Winter Soldier, WandaVision, Loki, and Hawkeye. Loki will star Tom Hiddleston and is expected to air in spring 2021.
Each Disney+ spinoff is a big-budget miniseries, running from six to eight episodes. Here's everything we know about Loki, from casting updates to news about the show's overall concept and its connection to the Thor franchise.
The first official photo arrived on June 10, 2019—a slightly blurry shot behind producer Kevin Feige, showing Loki in front of a cinema showing Jaws. Since Jaws came out in 1975, this likely confirms the idea that this show takes place in multiple time periods.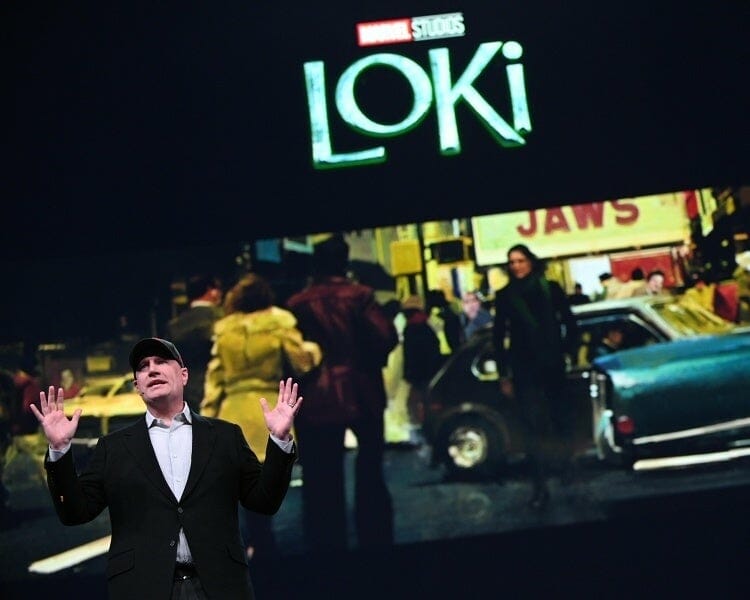 Loki show cast
Tom Hiddleston will reprise his role, and while Chris Hemsworth isn't expected to appear, we could see supporting characters from the Thor movies like Lady Sif and the Warriors Three.
Sophia Di Martino is the first new actor announced for the cast, playing an as-yet-unnamed role. The 36-year-old English actress is best known for starring in the British sitcom Flowers.
Loki show creative team
Writer Michael Waldron (Community, Rick and Morty) will serve as showrunner. Kate Herron (Netflix's Sex Education) will direct.
MARVEL PHASES: THE COMPLETE MCU TIMELINE
Loki show plot
This section includes spoilers for Avengers: Endgame.
According to the Hollywood Reporter, "[T]he show will follow Loki as the trickster and shape-shifter pops up throughout human history as an unlikely influencer on historical events." At San Diego Comic-Con in 2019, Marvel producer Kevin Feige confirmed that this version of Loki is the guy who escaped during the Avengers-era time travel scene in Avengers: Endgame, meaning the show takes place in a different timeline, and Loki hasn't gone through the character development we saw in Thor: The Dark World and Thor: Ragnarok.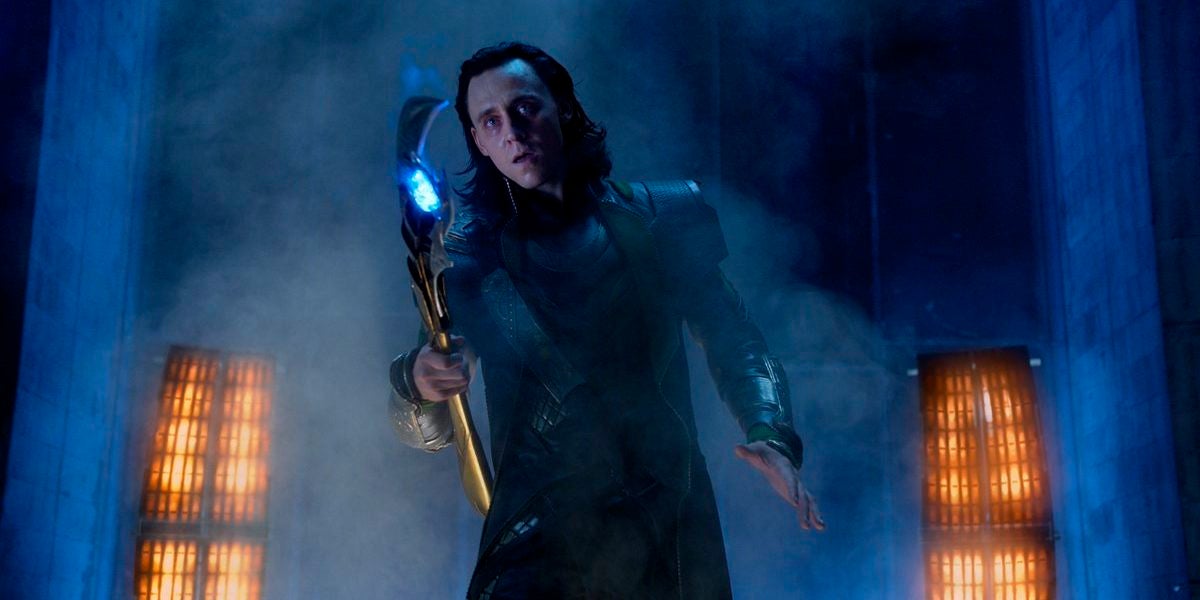 Loki show release date
We can expect Loki to debut in spring 2021, with Marvel's first Disney+ shows airing in 2020.
Loki show trailer
We can expect a trailer to arrive sometime in 2020.
READ MORE: