The Epic Games Launcher is quickly becoming a popular location to play games like Fortnite, as well as the growing list of titles that publisher Epic Games scores as permanent or timed exclusives. Unfortunately, Epic's strategy of convincing developers and publishers to sell their games on its platform has angered plenty of gamers. That said, there comes a time when you may have to uninstall the Epic Games Launcher. Whether it's because you've got feelings about warring monopolies or just need the extra space on your hard drive, we've got you covered. It's not as easy as you may think though, especially if you run into a couple of common issues. Here's how to uninstall the Epic Games Launcher.
How to uninstall the Epic Games Launcher
Uninstalling the Epic Games Launcher can be easy, but for some folks, it can be oddly difficult. That's because the Epic Games Launcher has a bad habit of running as a background process, which can trigger an error message saying that you need to fully close the app before uninstalling it, even if the app is already closed. Infuriating, right?
So here's what you need to do. Note: This assumes you're on PC Windows 10, not Mac.
1) From your home search bar, open up the "Add or Remove Programs" page.
2) Locate the Epic Games Launcher, and click "uninstall." One of two things will happen.
The app will fully uninstall, and you're effectively done. Or you'll get a message saying you need to fully close the Epic Games Launcher before you can actually uninstall it. Clicking "ignore" and trying to press on will most likely not achieve anything, and it can seem like you're just stuck, unable to address the problem.
3) So from there, open up task manager (you can do this by pressing ctrl-alt-delete).
4) Open up the "processes" tab by clicking the "more details" arrow, typically at the bottom of the task manager window. That should show you not only the currently running apps, but also everything stealthily running in the background. Don't freak out if there's like 30 things, though.
5) Under the "Background Processes" section, locate the Epic Games Launcher. The whole window will look like this image below, but with the Epic Games Launcher present.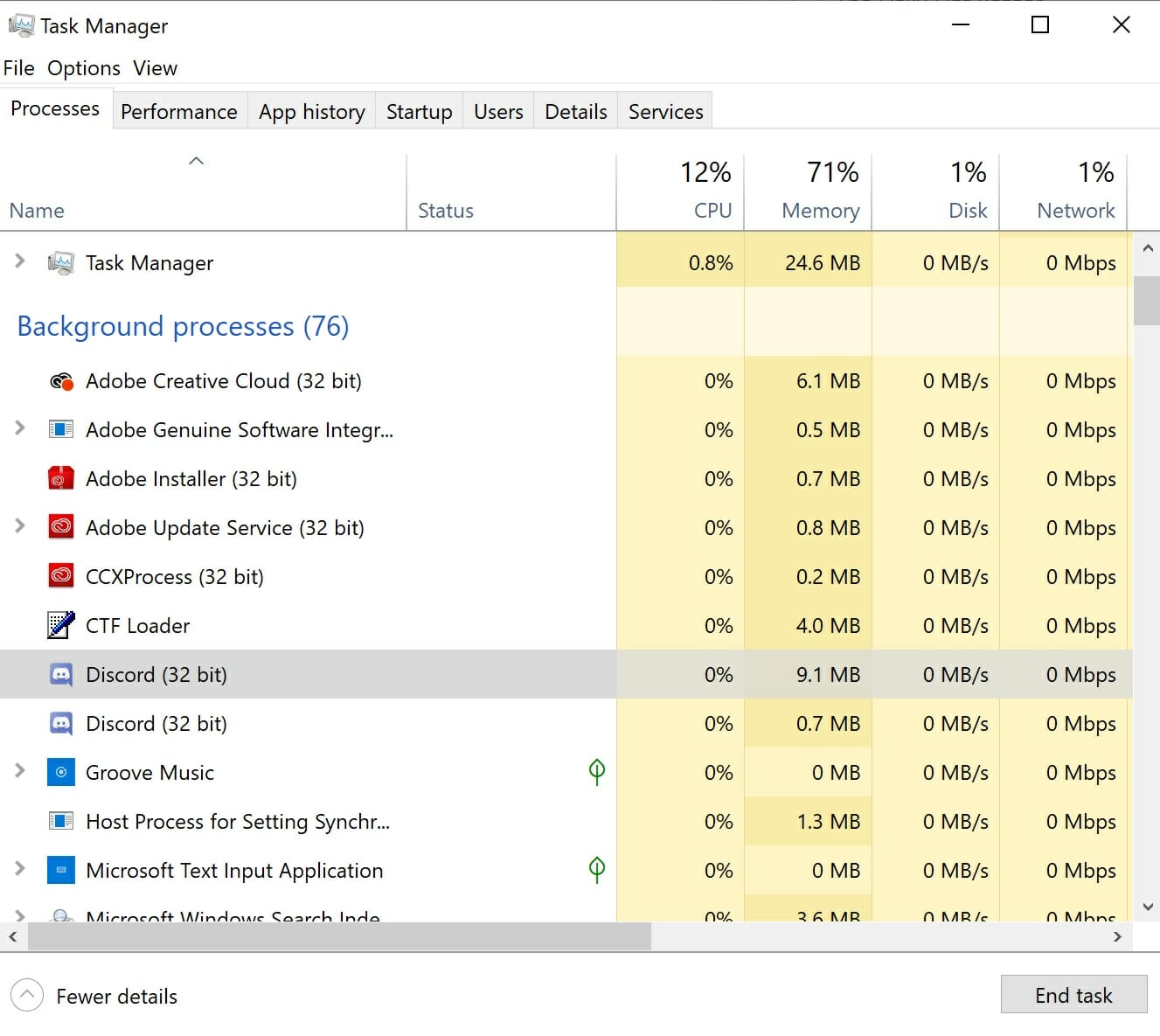 6) Right-click on the Epic Games Launcher icon and click "end task." This will once and for all actually end any trace of the Launcher running in the background or foreground, hopefully.
7) Now you can go into the "add or remove programs" page again and click the uninstall button. The process should run, and you should eventually have the launcher removed. Voilà!
If you uninstall the Epic Games Launcher, you'll want to make sure your game save data (like for Fortnite) is also gone, so make sure to check your files.