Warning: This article contains spoilers for the most recent Game of Thrones episode, "The Spoils of War."
As Bran Stark keeps reminding us, he's the Three-Eyed Raven now. He can see everything. Although he's not quite got the configuration under control, what he has seen has already freaked out his sister Sansa and definitely has a master Game of Thrones manipulator on his toes.
In "The Spoils of War," Petyr Baelish secured a meeting with Bran, who he mistakenly calls "Lord Stark." He's even got a gift for him: the Valyrian steel dagger used by a catspaw assassin in the attempted murder of Bran all the way back in season 1.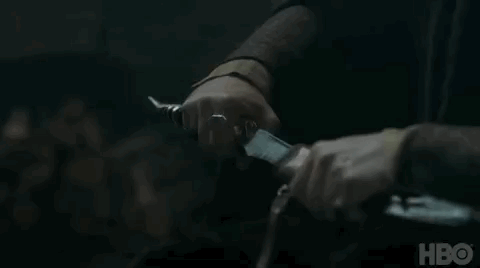 While the dagger hasn't been seen since Ned Stark was still alive, Littlefinger has gained possession of it at some point and presented it to Bran. Littlefinger said he wasn't able to help when Catelyn Stark needed him most, but he's here now to protect her children. He even argues that the mystery over the owner of the dagger is what started the War of the Five Kings and waxes poetics over how Bran must feel about the chaos that's arisen since he was forced to leave Winterfell.
For most of this, Bran is silent as he handles the dagger. But when Littlefinger mentions chaos, he finally speaks up.
"Chaos is a ladder," Bran tells him. Littlefinger, not for the first time but less often than most, is afraid.
The conversation that reveals Littlefinger's true intentions
"Chaos is a ladder" is a direct callback to season 3's "The Climb." The episode is named in part after Jon Snow, Ygritte, and Tormund Giantsbane's climb over the Wall, but it's also a reference to a sparring of words between Varys and Littlefinger that takes place at the end of the episode.
Like many conversations they have, it's one that's several levels above what most viewers can comprehend, in part because we don't have anywhere near as much information as they do. Varys expressed bemusement that Littlefinger had to settle for Lysa Arryn after lusting for her sister Catelyn for so long. Littlefinger took joy in thwarting Varys' plan to marry Sansa to the Tyrells. It's also here that both Varys and Littlefinger reveal to one another where their allegiances lay. Varys does everything "for the good of the realm"—which he's stated again and again in later seasons—while Littlefinger does everything for himself.
As countless people fight and tear each other down, Littlefinger has been able to climb and rise above the rest longer and better than most; he thrives in chaos and it's how he's gotten to where he was back in season 3—and to where he is now. It's not for nothing that Varys, though he admires Littlefinger, once described him as "one of the most dangerous men in Westeros."
"Chaos isn't a pit," Littlefinger tells him. "Chaos is a ladder. Many who try to climb it fail and never get to try again. The fall breaks them. And some are given a chance to climb, but they refuse. They cling to the realm or the gods or love. Illusions. Only the ladder is real. The climb is all there is."
By parroting Littlefinger's own words against him, Bran reveals to him he knows that Littlefinger is in everything for himself, no matter how many times he swears to the Stark children that he'll protect them because of his love for Catelyn. Eventually, he probably won't.
The potential significance of Bran almost immediately giving away his new gift
Before the end of the episode, Bran hands over the dagger to his sister Arya. Although Sansa warns him that Littlefinger doesn't give you something without expecting something in return, Bran has no use for it.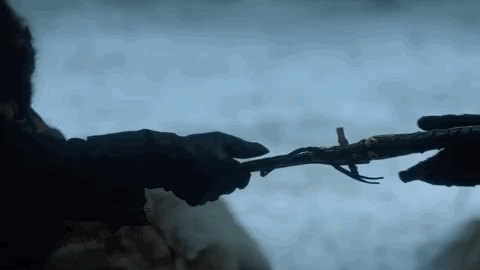 Arya uses it in her spar against Brienne of Tarth, which Littlefinger and Sansa witness. And given the looks they give one another, he's almost certainly seen that his dagger is now in the hands of someone who's more than capable of wielding it.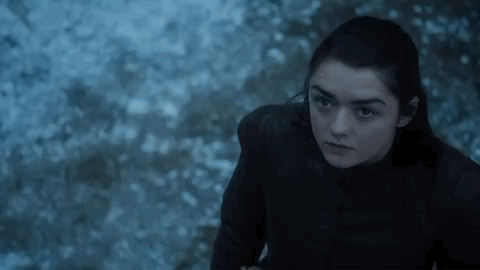 We'll have to wait to see if Arya uses it later in the season, but Game of Thrones has a way of paying off its weapon introductions, a la Chekhov's gun. Bronn finally used the scorpion on Drogon two episodes after Qyburn showed it to Cersei, and chances are we'll see even more of this dagger now that it's back in the picture years after we first saw it.