We crawl the web so you don't have to.
Sign up for the Daily Dot newsletter to get the best and worst of the internet in your inbox every day.
Hello fellow citizens of the internet! Andrew here. Welcome to today's edition of web_crawlr.

Happy Friday! Our top stories today are about: Why people online think former Fox News pundit Tucker Carlson is the favorite to be Trump's 2024 running mate, how viewers of a viral video are divided about a Hinge match who crocheted with their headphones on during the date, a package of stories about how every facet of the internet has come under government control in India, and why people think a pedestrian who was hit by a Chick-fil-A truck should get free meals for life.
After that, our Managing Editor Ramon shares with you the trending team's pick for the Main Character of the Week.
One last thing: It's Friday, which means it is time for our weekly news quiz. Just scroll down below to answer the question. If you guess correctly, you might win a "Crawl Into Fall" shirt.
See you tomorrow!

— A.W.
---
⚡ Today's top stories
Trump has said he'd consider the idea.
This person went on a date, and instead of chatting, the person across from her crocheted with their headphones on. Viewers are divided about whether this is strange or ideal date behavior.
Under Prime Minister Narendra Modi and the Bharatiya Janata Party, every facet of the internet has come under their control, every public space dominated by high-tech surveillance, every message potentially read by its prying eyes.
Viewers are calling on Chick-fil-A to give this woman free meals for life after she was hit by one of the fast-food chain's delivery trucks.
---
We crawl the web so you don't have to. Sign up to receive web_crawlr, a daily newsletter from the Daily Dot, in your inbox each day.
---
💾 Are you extremely online?
Are you the most online reader of web_crawlr?

Prove it by answering our question of the week! The answer can be found somewhere in one of our newsletters from this week.

If you answer correctly, you'll be entered to win our brand new "Crawl Into Fall" shirt, and we'll shout out five people who won the shirt!
A recent viral video detailed how a woman found out that a live animal was inside her ear. What kind of animal was it?
Think you know the answer? Sign up for web_crawlr so you can answer next week's question!
---
By Ramon Ramirez
Managing Editor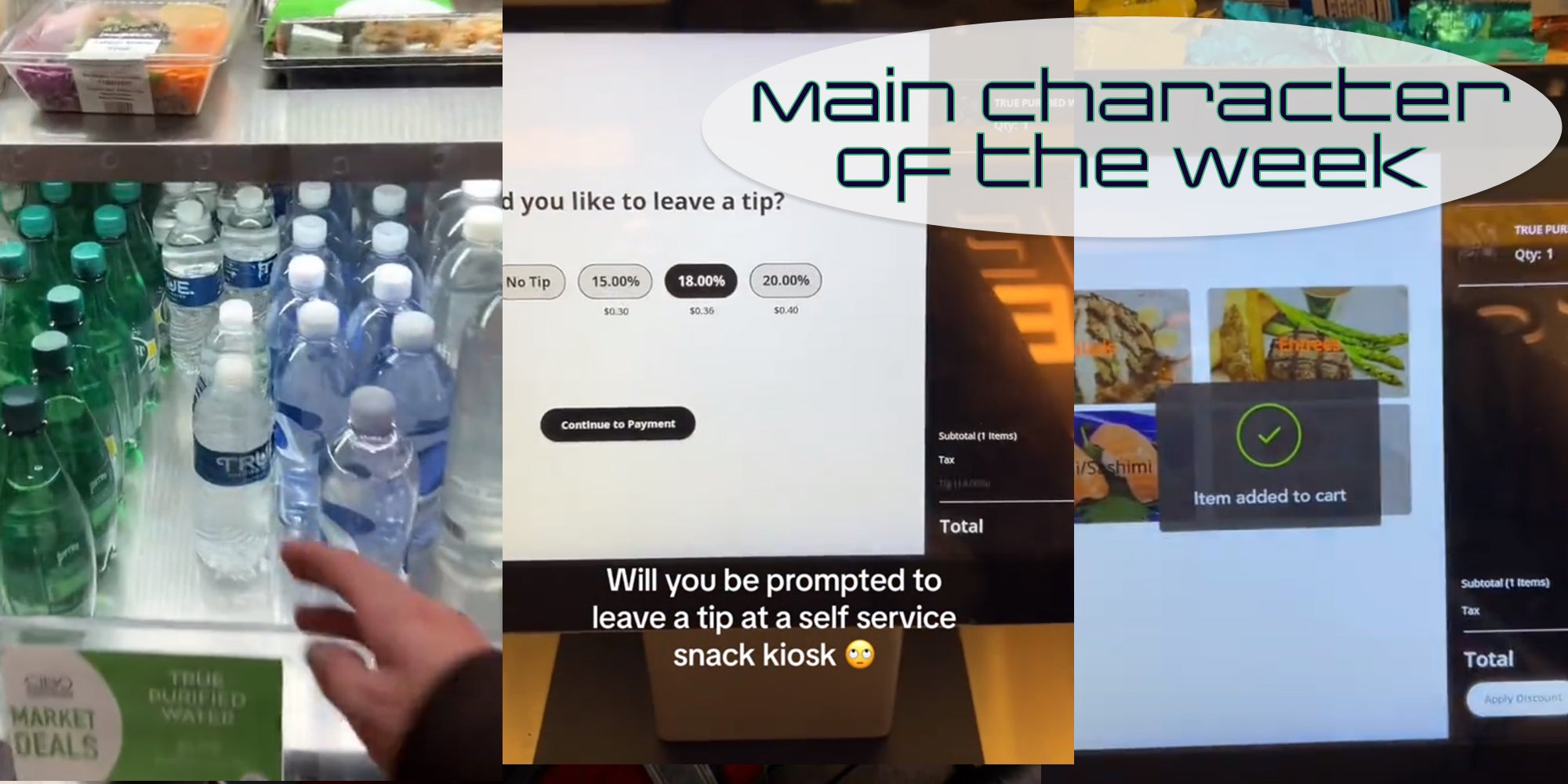 Main Character of the Week: Self-service kiosk asking for a tip
Main Character of the Week is a weekly column that tells you the most prominent "main character" online (good or bad). It runs on Fridays in the Daily Dot's web_crawlr newsletter. If you want to get this column a day before we publish it, subscribe to web_crawlr, where you'll get the daily scoop of internet culture delivered straight to your inbox.
---
🕸️ Crawling the web
Here is what else is happening across the 'net.
🐔 A video captured a team of workers at Costco in a sort of industrial ballet packaging rotisserie chickens—and a lot of people found it to be beautiful.
☕ The internet is divided on whether you should drink coffee on an empty stomach. What do you think?
✈️ A flight attendant revealed in a viral video the lengths passengers go to sneak into first class and how she deals with them.
💰 If you're looking for a way to make some extra cash by getting rid of unused items, you might want to check out this viral TikTok video that reveals some hacks for how to succeed on Facebook Marketplace.
🗣️ This Panera customer went viral after calling out the chain's chicken bowl for being a "scam" that contained what he considered barely any food.
📞 Call center jobs are "not for the weak," says a work-from-home employee. In a video with over 534,000 views posted to TikTok, the worker explains why.
💼 One worker says she transitioned from working in a retail environment to heading on over to embracing the corporate office life instead; she couldn't be happier with the change.
📽️ From theater-quality movie screenings to breathtaking gaming sessions, this mini projector turns your streaming sesh into the ultimate cinematic experience.*
📺 From the Daily Dot archive: What do users actually want from streaming services?
*The Daily Dot may receive a commission in connection with purchases of products or services featured here.
---
👋 Before you go
Someone complained that McDonald's Filet-O-Fish is shrinking in size and is virtually down to the size of a slider. A former McDonald's corporate chef stepped in to investigate the claim. What he found is surprising.
In a recent TikTok, Mike Haracz (@chefmikeharacz), who is the former McDonald's corporate chef and has many videos about the burger chain, shared that he was tagged multiple times in a video of a person showing a significantly smaller Filet-O-Fish.
He wasn't sure what was going on with the sandwich size and decided to pull up to a nearby McDonald's to investigate.