In our portable world, headphones are a necessity. But what happens to them when the music stops? Unless you have a wireless headset, they go into a purse, pocket, backpack or bag for later use. When pulled out again, it becomes a frustrating game of untangle the cords.
A company named Wraps wants to alleviate the issue while providing a stylish option to store the headset when not in use. Wraps earbuds transform into a wristband and keeps cords tidy.
The cords are wrapped in a fiber-braided cable that provides protection and convenience when not in use. The slider acts as the clasp, which keeps the headphone jack safe and secure.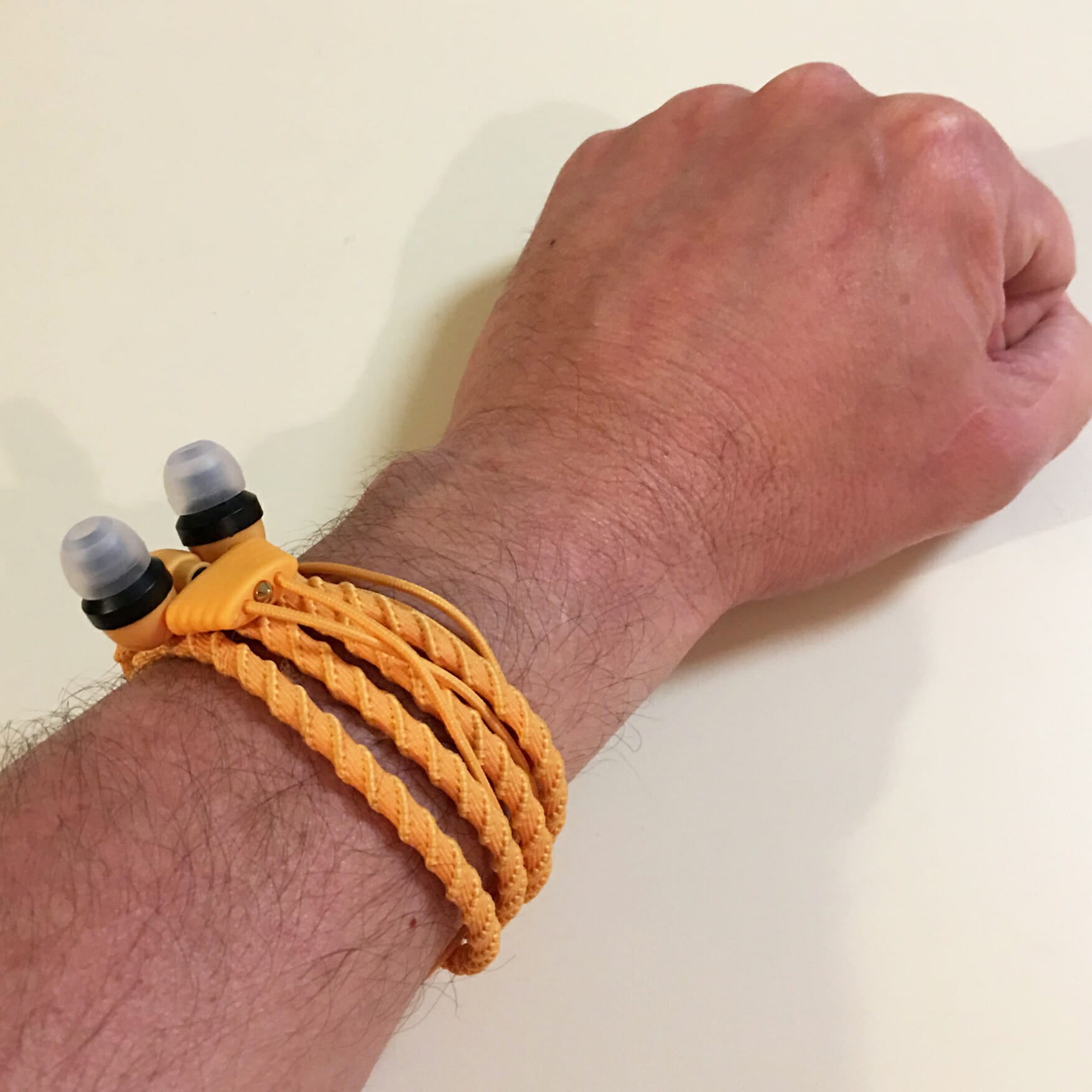 The transformation from headphones to wristband is simple and take very little time. Simply hold the earphones and slider between the thumb and forefinger, wrap the band around wrist, and plug the jack into the slider.
There are two version of the Wraps.  The Classic are straight headphones, and the Talk offers the same headphones with a one-button microphone built in.
The design is smart for anyone who doesn't want to go searching for a tangled mess in their carriers. They also come in a variety of colors if matching your headphones to your outfit is important.
At just $20, the sound quality is great. However they are not ideal for running or activities. The fiber cord creates a noise in the headphones when it rubs against the body. But they work well for commuters, while at a desk, or just lounging around and want some personalized music.
MORE BAZAAR DEALS:
The Daily Dot may receive a payment in connection with purchases of products or services featured in this article. Click here to learn more.