Nothing says, "I love you," like a gift that helps your horrendous posture.
Working from home is the new normal for many people, whether you've embraced the athleisure look or not. But working from home doesn't have to be arduous, especially with proper planning. This year, the greatest gift of all is simplifying their day-to-day routine and that starts in the home office—whether that's a designated room or a nook in the bedroom.
The goal is to set yourself or loved ones up for success. So, there are three things that make for a great work from home experience:
The space is comfortable
You can work even when things go wrong
Making the space yours
By making a handful of small changes (and maybe one or two big ones) to the workspace, a home office can easily beat the actual office. And thanks to curbside Pickup from Sam's Club, you can do all your holiday shopping without ever stepping foot in a crowded store.
Shopping safely with curbside pickup
Improving the home office set up doesn't mean sacrificing your safety. With its scan and go app that allows you to check out from your phone, Sam's Club already recognized the beauty of shopping sans human contact in the B.C.* era. (That's the *Before-Covid Times.)
And though the retailer has taken increased safety measures to ensure the health and safety of staff and in-store customers with daily deep cleaning and even less contact, the safest way to shop is still avoiding stores when you can. That's why curbside pickup is such a godsend right now.
Using curbside Pickup, Sam's Club shoppers aren't beholden to store hours. You can conveniently shop online 24/7 without sacrificing the great deals that come with your membership. Just make sure to search for items marked "in club" while you're shopping.
Once your order is ready, simply head to the nearest store, park in a designated Pickup spot, and use the Sam's Club app to check in. You can also text to check in if you don't like using apps. A Sam's Club associate will load your order into the car for you. It's essential for last-minute shopping this year
The best self care items for home office survival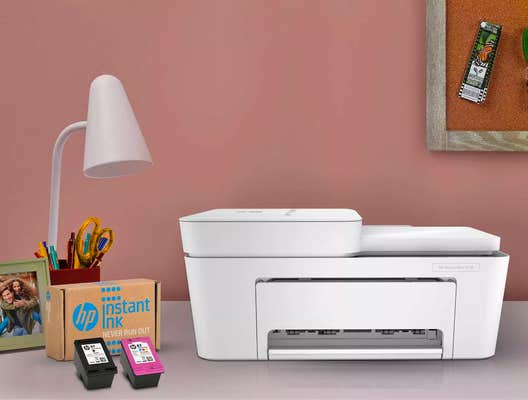 In a perfect world, chocolate would flow like water, all work communication would be digital, and everyone would have a free PDF document-signing app. But we don't live in a perfect world. We live in a world where you sometimes still need to print and scan documents, even when you're stuck at home. Thankfully you don't need to break the bank to have full print and scan capabilities in your home office.
The HP DeskJet Plus All-in-One printer can connect to your smartphone to print documents or scan, comes with 5 months of free ink, and HP's new Instant Ink program. Rather than pay hundreds a year for ink, Instant Ink lets you only pay for the ink you use. People who print 50 pages every 30 days for example only pay $2.99 per month for service. If you rarely print outside of emergencies the HP DeskJet Plus is a great way to save money while staying office-ready.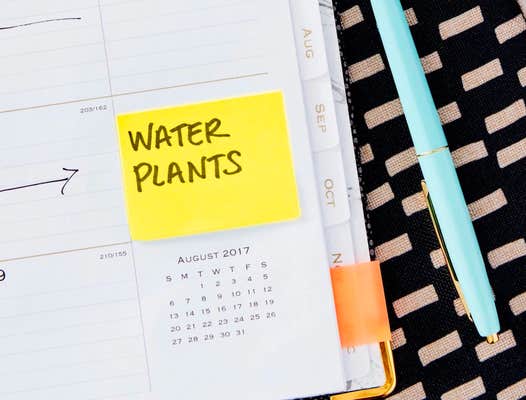 Setting alarms and notifications on your phone is all well and good, but the true master of office productivity remains the Post-It Note, as it has for decades. It may seem simple, but your tech-unsavvy uncle will thank you for this gift. There is nothing that will help keep you organized like a fine line of Post-It Notes on your desk or workspace. Appointments, to-do lists, funny thoughts, spaced out doodles; Post-It Notes provide a home for all the little things that make up your day. Just because you no longer have a supply closet to raid doesn't mean you should let these neon magic squares leave your life. Have a stack on hand when you need them.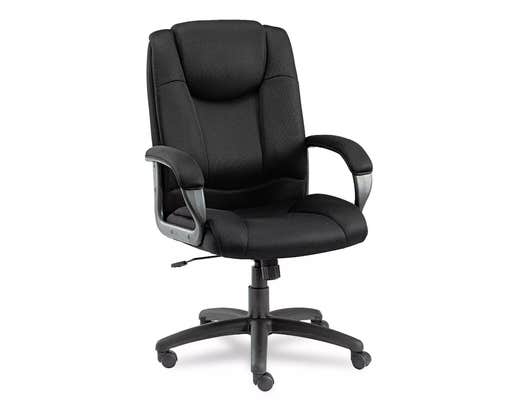 The first week you work from home most people plant themselves on the sofa and luxuriate in their comfy newfound freedom. But after a week or two of remote work, you'll find yourself moving back to a desk or kitchen table. It turns out comfort while relaxing and comfort while working are different things. The Alera Logan mesh high-back swivel/tilt chair offers a great mix of back support, comfort, and affordability for your home office. Whether you're playing solitaire or grinding out reports, this mesh, high-back throne will help spare you the lower back pain that comes with slouching over a laptop on your couch.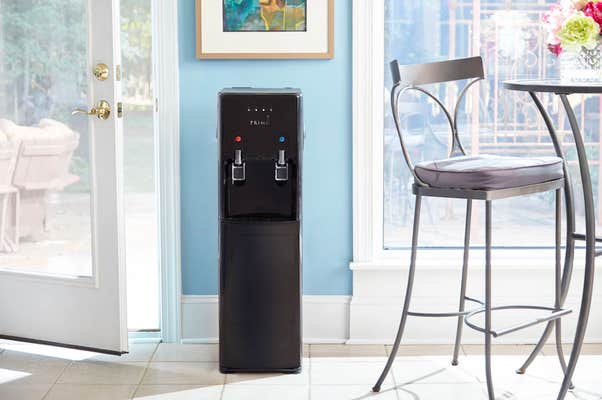 This product is admittedly a big splurge, but it's the sort of splurge that will change someone's life if you can afford it. During our COVID experience, my spouse bought a water dispenser and my first reaction was, "Have you lost your mind." Now, I'm eating crow. Having ice cold, fresh delicious water at your disposal without having to mess with getting out ice and refilling trays is a luxury, but it's a worthwhile luxury.
Hydration has been linked to productivity, and when you make water a treat, you're more likely to drink as much as you actually need. Just ask all the LaCroix fans! Once the initial cost of the machine is covered, these things can be refilled for a few cents a gallon. Treat yourself. Heck, sometimes we don't even get water out of it and just stand by the water cooler talking to the cats. It beats small talk with other co-workers by a mile.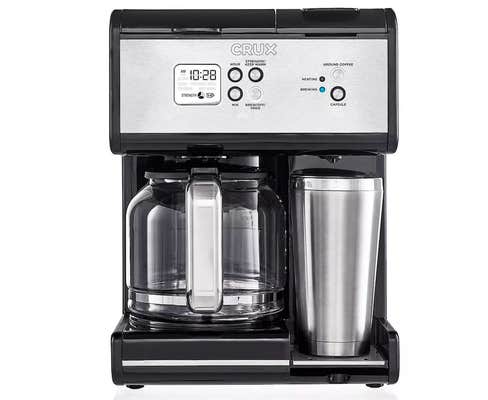 Sometimes you need a cup of coffee and sometimes you need a whole pot. The Crux Multibrew lets you make these decisions yourself without wasteful pods thanks to its two-in-one design. One side of the machine makes a 12-cup pot of coffee, while the other fills up cups sized 6oz to 15oz. The loss of a company coffee machine can be a devastating one if you haven't properly prepared. Don't let your caffeine levels be another casualty of COVID. Stock up on coffee in bulk with that Sam's Club membership.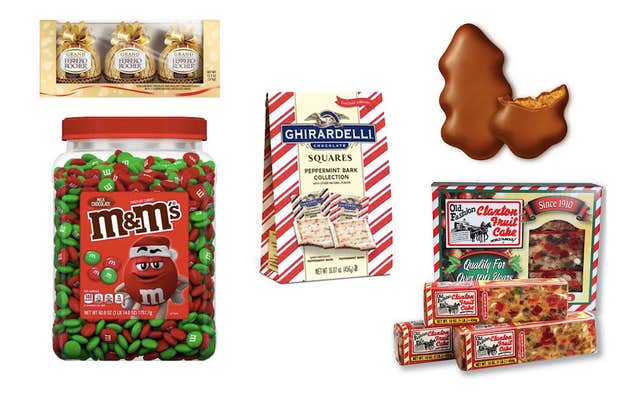 Working from home has plenty of benefits, but during the holidays it can get tough. You miss out on community, the holiday party, and worst of all, your coworkers' home-baked holiday treats. Thankfully Sam's Club helps you throw your own personal one-person snacking shindig with bulk seasonal delights. Whether you want a big bucket of peanut brittle, a personal stack of Ferrero Rocher, or an affordable 340-piece pack of Hershey's delights, bring the office kitchen to your home.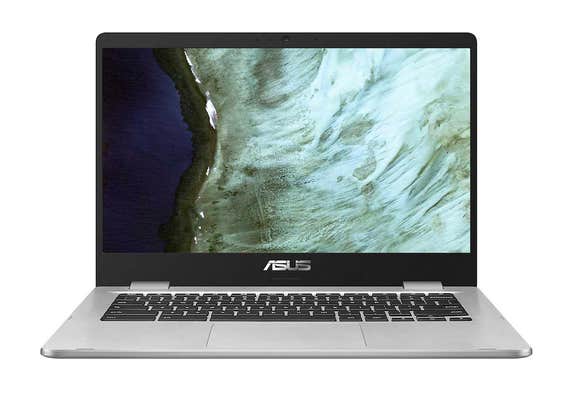 The first rule of working from home reads: "On the most important day of your professional life, the computer you use every day will catch fire and fail you." While buying a backup computer feels like a massive splurge, Chromebooks are a more affordable option for many workers. With 64GB of storage and 4GB of RAM, these aren't workhorse machines for graphic design but they're perfectly suited for email, writing, lite coding, and web conferences. With a built-in HD webcam and SD card reader, this little beast is more than enough to get you through even the worst computer emergencies.
Sitting in one place all day is hard on the human body. You don't realize how many daily steps you're missing by not leaving the house at first. Walking to your car, walking to your office, walking to stairs, walking to the break room, walking to lunch, walking to the bar after work, etc. Working from home and COVID have reduced the amount almost everyone moves. Take back what's yours with this nine-piece full-body workout kit. Jump some rope, do a little yoga, and get your stretch on with five levels of resistance band training. You can find thousands of workout tutorials on YouTube for free. Don't let working from home keep you from moving a little every day. Your physical and mental health will thank you.
Making a space for yourself can be as simple as a sensory change. Give a little daily treat with Glade PlugIns, heated scented oils that plug into your wall outlet and fill your workspace with delightful smells. Try a host of scents from vanilla passion fruit, tranquil lavender and aloe, clean linen, and beyond. Particularly during those long weeks where you're elbow deep in a project and forget to shower for a day or two, you'll appreciate the long-lasting, room-covering scents.
When you work in a tiny apartment, distractions are everywhere. Your TV is behind you, your cats are walking around, your landlord might be doing seemingly never-ending construction outside your window…the list goes on. Escape from the distractions and sounds of your neighborhood with a good pair of rechargeable wireless headphones. Let music become your blanket, following you even as you get up from your computer. With 36 hours of playtime per charge and a case that delivers five extra charges, the True Evo Sport wireless earphones work as tirelessly as you do. At just $49.88, they also do it without breaking your bank.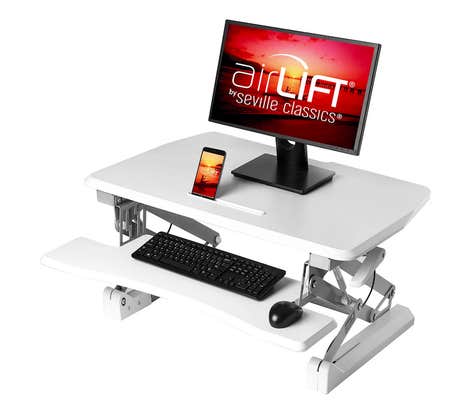 With one exception everything on this list can be purchased using Sam's Club's curbside Pickup. However, there's one thing you should consider ordering for your home office off the Sam's Club website: a pneumatic sit-stand desktop. Standing desks have become a fade over the past few years with good reason. The human body isn't designed to sit for hours at a time without experiencing pain. Having used a sit-stand desk for the past three years, this writer can tell you it will make a difference in your work experience. Standing during part of your work day can improve your circulation, help prevent fatigue, and provide a change of pace during boring work days. This handy desktop workstation gives you the benefits of a standing desk without splurging on an expensive stand-alone model. Splurge a little. Your back will thank you.
Holidays 2020: Expectation vs. reality
The Daily Dot receives payment for sponsored content. Interested in promoting your brand or product? Email us at [email protected] to learn more.