Presented by USAopoly
The alien invasion thriller The Thing burned our eyelids back in the '80s. Relive the film classic with The Thing board game, a thrilling hidden identity tabletop.
The Thing: Infection at Outpost 31, created by USAopoly, is set smack dab in the middle of the 1982 John Carpenter flick. It's a hidden identity game where you and fellow players must deduce who the alien infiltrators to your Antarctic snow base are. After all, if they make it to the mainland, they'll take over the world.
Playing as 12 different characters from the film, including Blair, Palmer, and R.J. MacReady, you must uncover the truth. To win, you must complete missions, locate and identify alien usurpers and escape the outpost alive.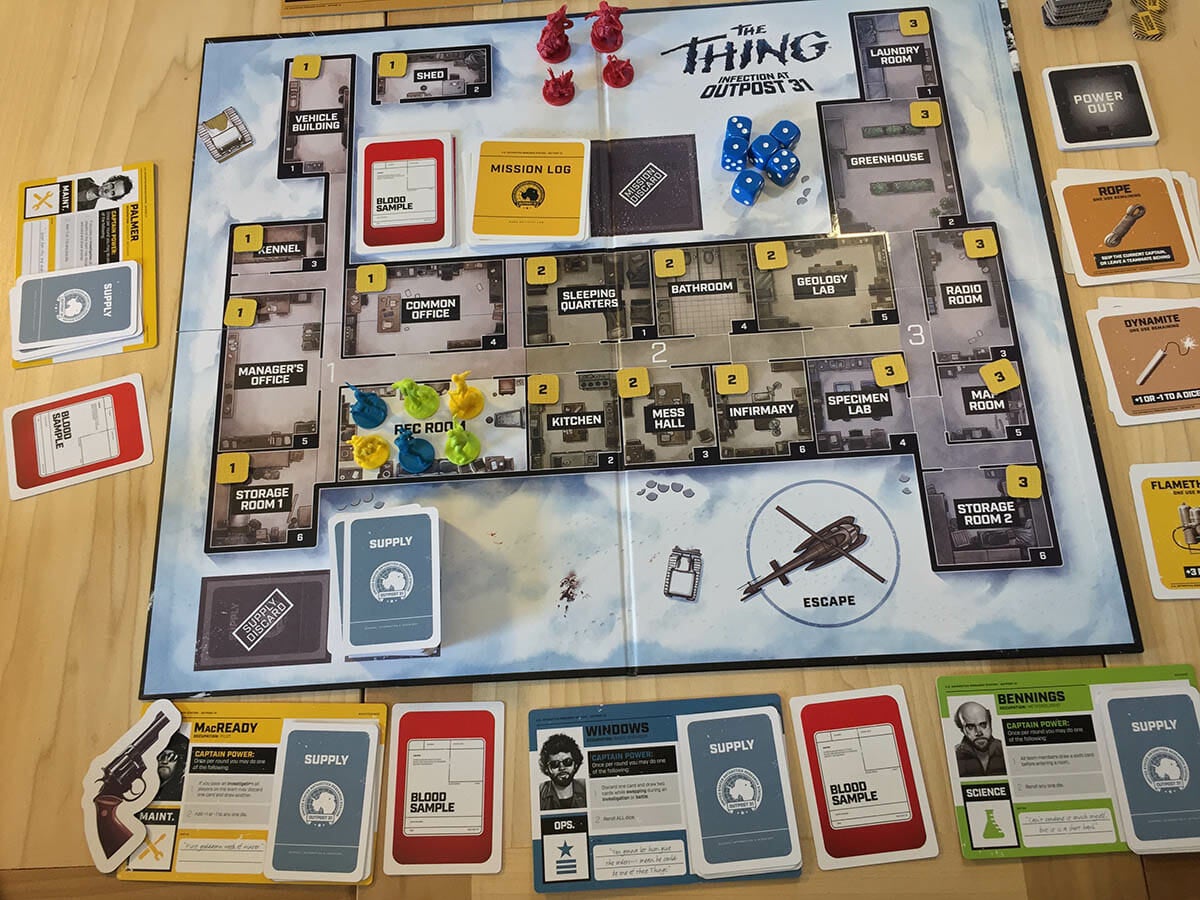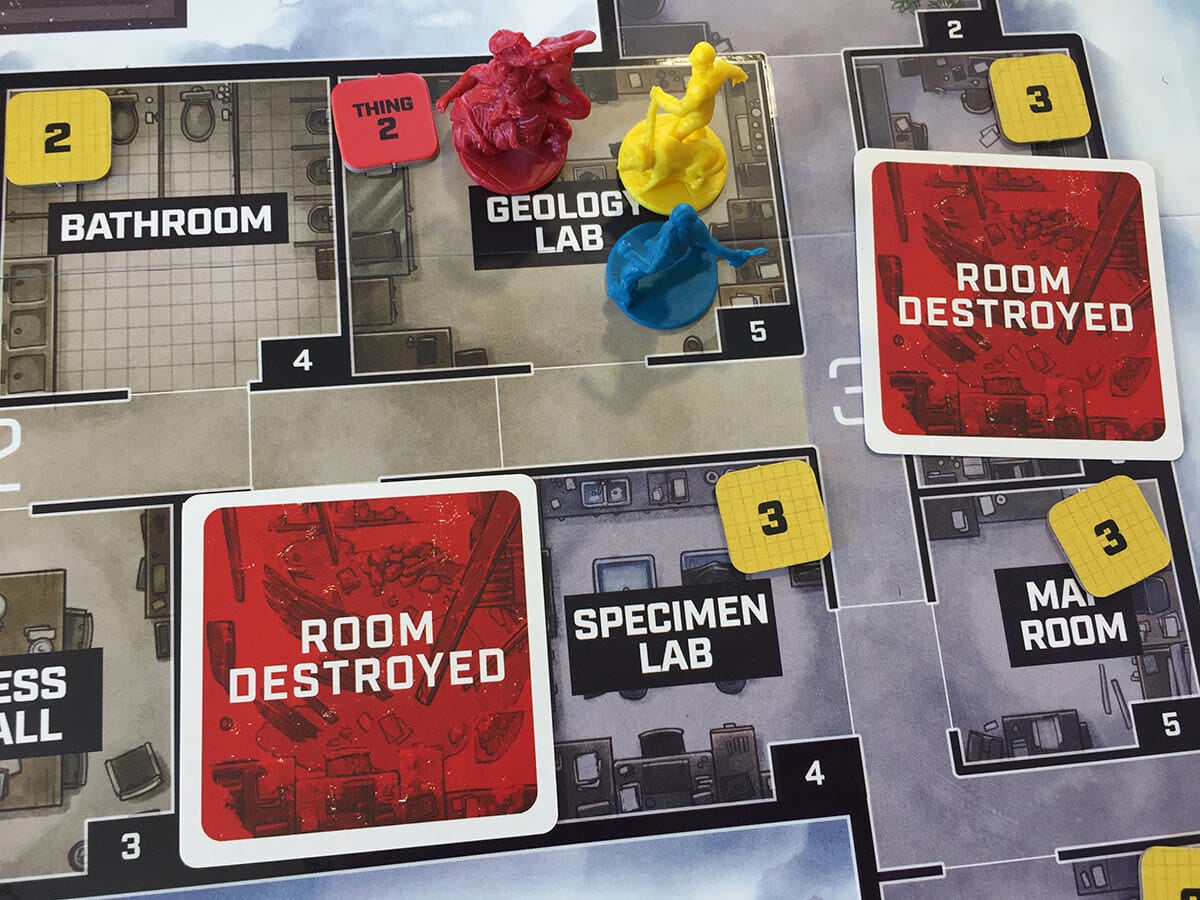 Easy enough, right? Here's where it gets a little more horrifying. Once you select a character you're dealt a blood sample card. It determines whether you're a safe, clean human or an infected imitation.
If you're a human, you must grab all the necessary survival gear, kill any imitations you come across and board the helicopter to escape. Just make sure you don't let an imitation infiltrate the escape!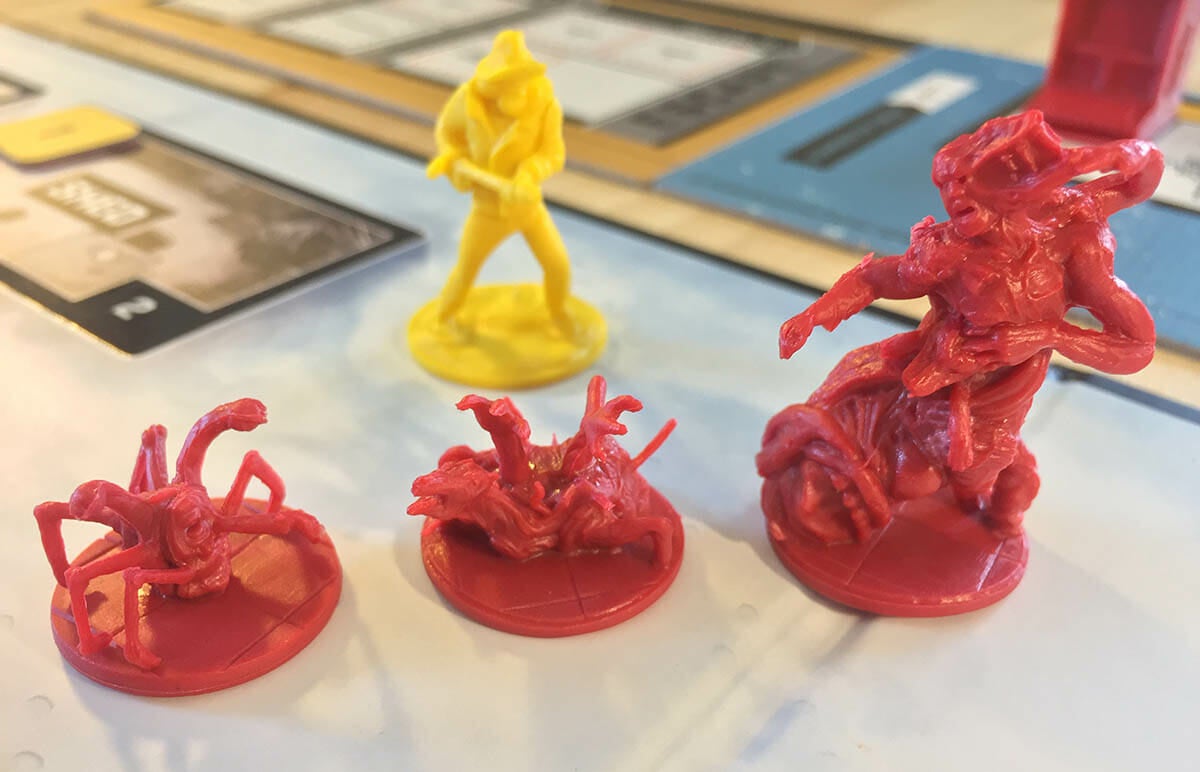 As for imitations, there are a few ways to win. They can increase the contagion level, destroy Outpost 31, or jump on the helicopter with the humans. Use discretion among humans, though. You may find yourself on the wrong end of a flamethrower.
Each turn, captains lead fellow humans on missions. Players hand in supply cards each turn, giving you supplies you'll need such as knives, axes and flashlights. But be careful! This is where imitations can throw a wrench in the system by sliding in sabotage cards. If they toss enough in, there's a good chance you're done for.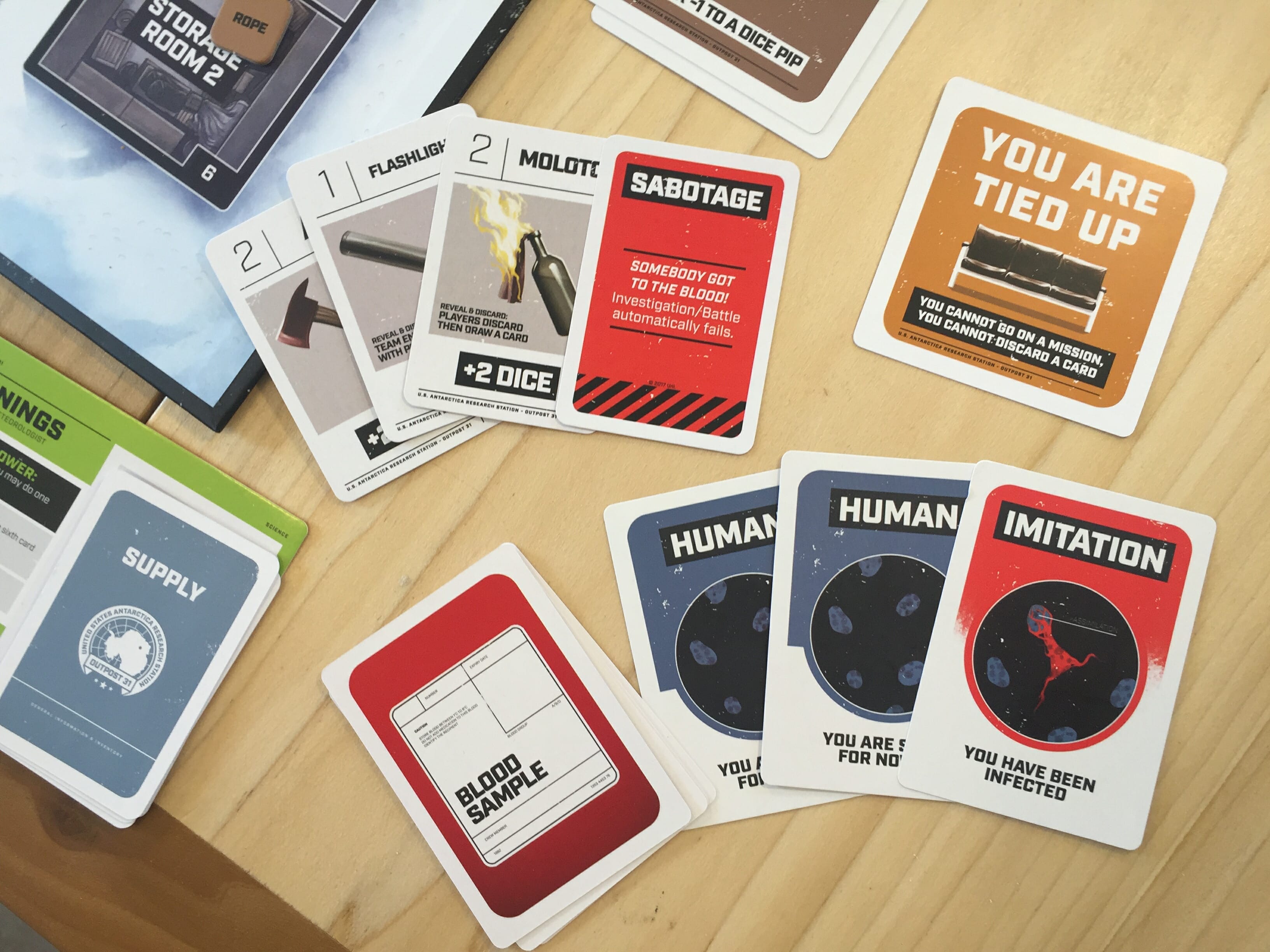 As the game progresses, the danger increases, along with the chance of becoming infected. Fire may break out, supplies may dwindle, but keep your head on straight: humanity is at stake, after all. Sounds about as thrilling as John Carpenter's classic horror film, doesn't it?
For the TL;DR folks out there, imagine Clue but way more intense. If Professor Plum could become a gruesome alien usurper, it would come close to The Thing: Infection at Outpost 31.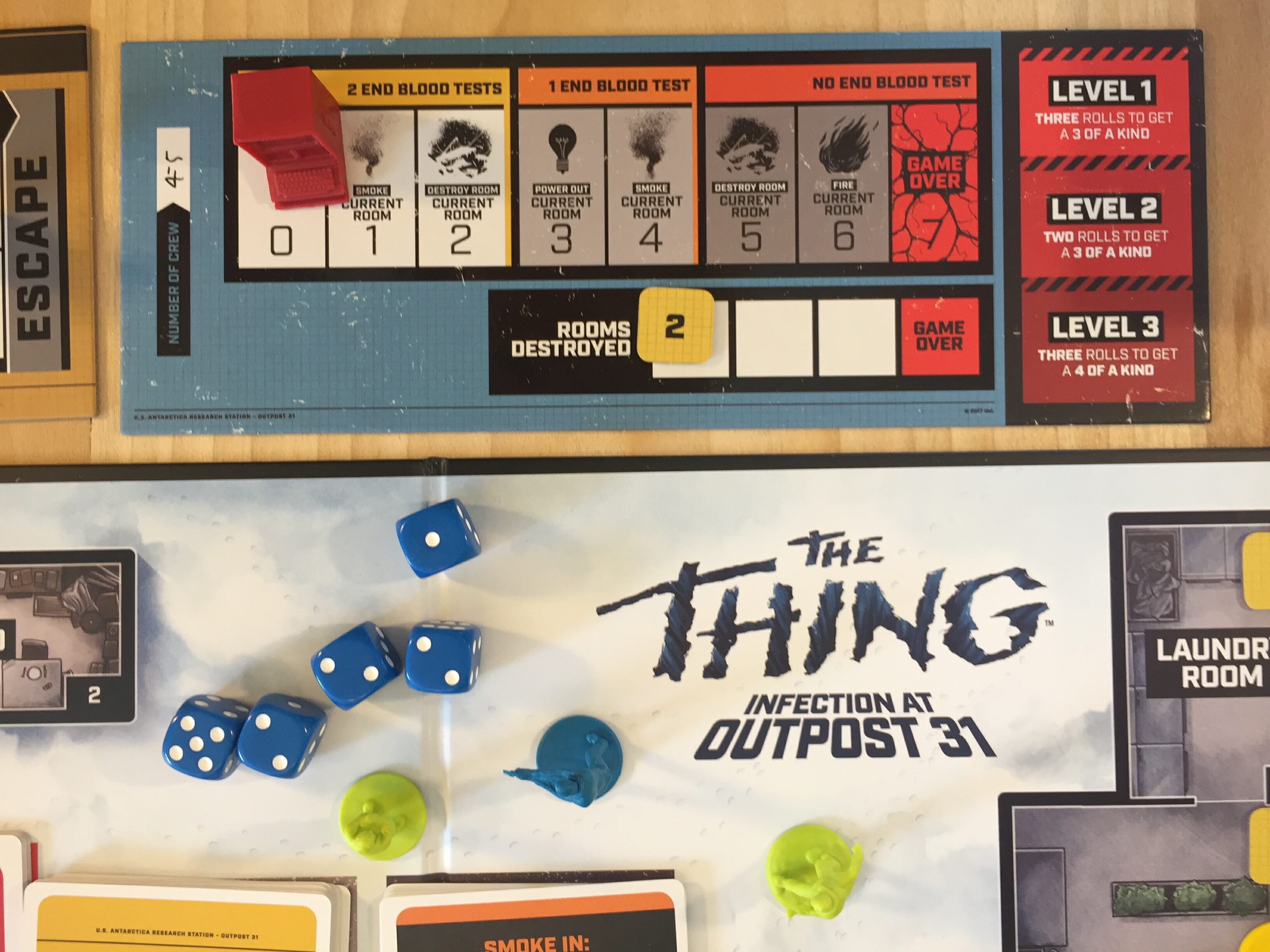 Will you discover the invaders in time, or fall prey to the alien enemy? Follow clues, trust your gut and use all your wits. This awesome tabletop game is available on Amazon for $57.
MORE BAZAAR DEALS:
The Daily Dot receives payment for sponsored content. This post does not constitute our endorsement or review of the product. Interested in promoting your brand or product? Email us at bazaar@dailydot.com to learn more.