Any woman larger than a 10 knows the pain of finding a swimsuit to cover your butt – not to mention your lovely bust. If you're trying to figure out the best places to find swimsuits for plus sized women, let us save you a bit of heartache.
Listed below are five of the best places to shop swimsuits for plus size women.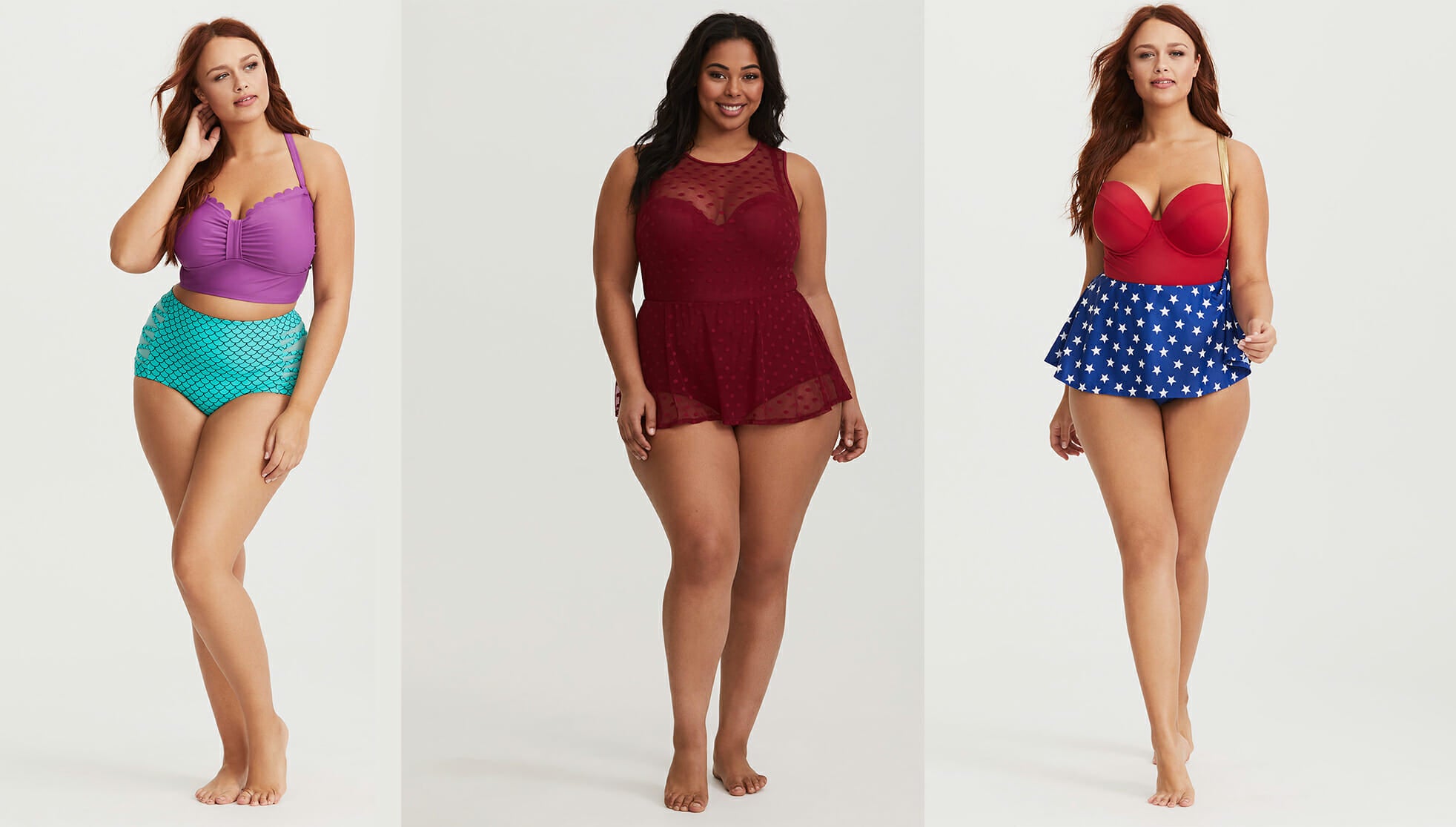 Good for: Floral meets fandom
The sister store to Hot Topic, Torrid provides customers with unique, curve-accentuating swimsuits. Torrid offers a variety of ultra-femme beach and poolside attire and accessories. Choose from vintage-cut one pieces, wild tankinis, bright bikinis and chic cover-ups. And if you happen to order something that doesn't fit quite right you can choose to return or exchange it within 60 days of your original purchase. If you use the code HELLOSUMMER at checkout, select swimwear is BOGO 50% off.
Price: $28.90-$108.90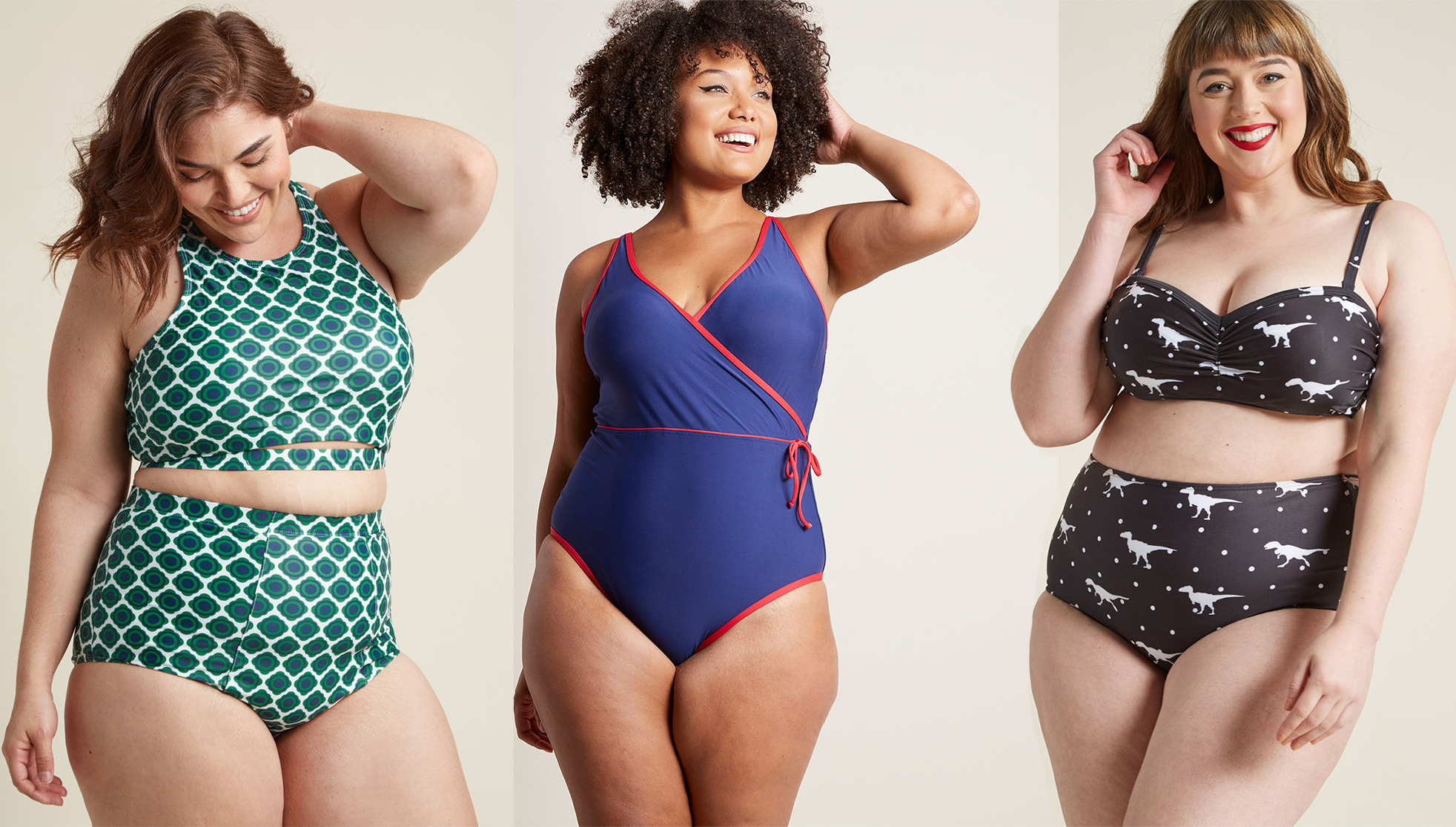 Good for: the retro aesthetic
If your style tiptoes the line between bold and classic, ModCloth caters to you. The company's plus size swimsuit collection seamlessly blends trendy colors and patterns with vintage cuts. Choose from high-waisted bikinis and artfully designed one pieces. Best of all, ModCloth's return and exchange policy is pretty solid. Use the free return mailing sticker and ship your suits back within 30 days of the date it was shipped to you in order to receive a full refund (some returns are even eligible for a $5 store credit bonus). But if you're just looking to exchange an item for a different color or size, you have 90 days to send it back.
Price: $34.99-$135.00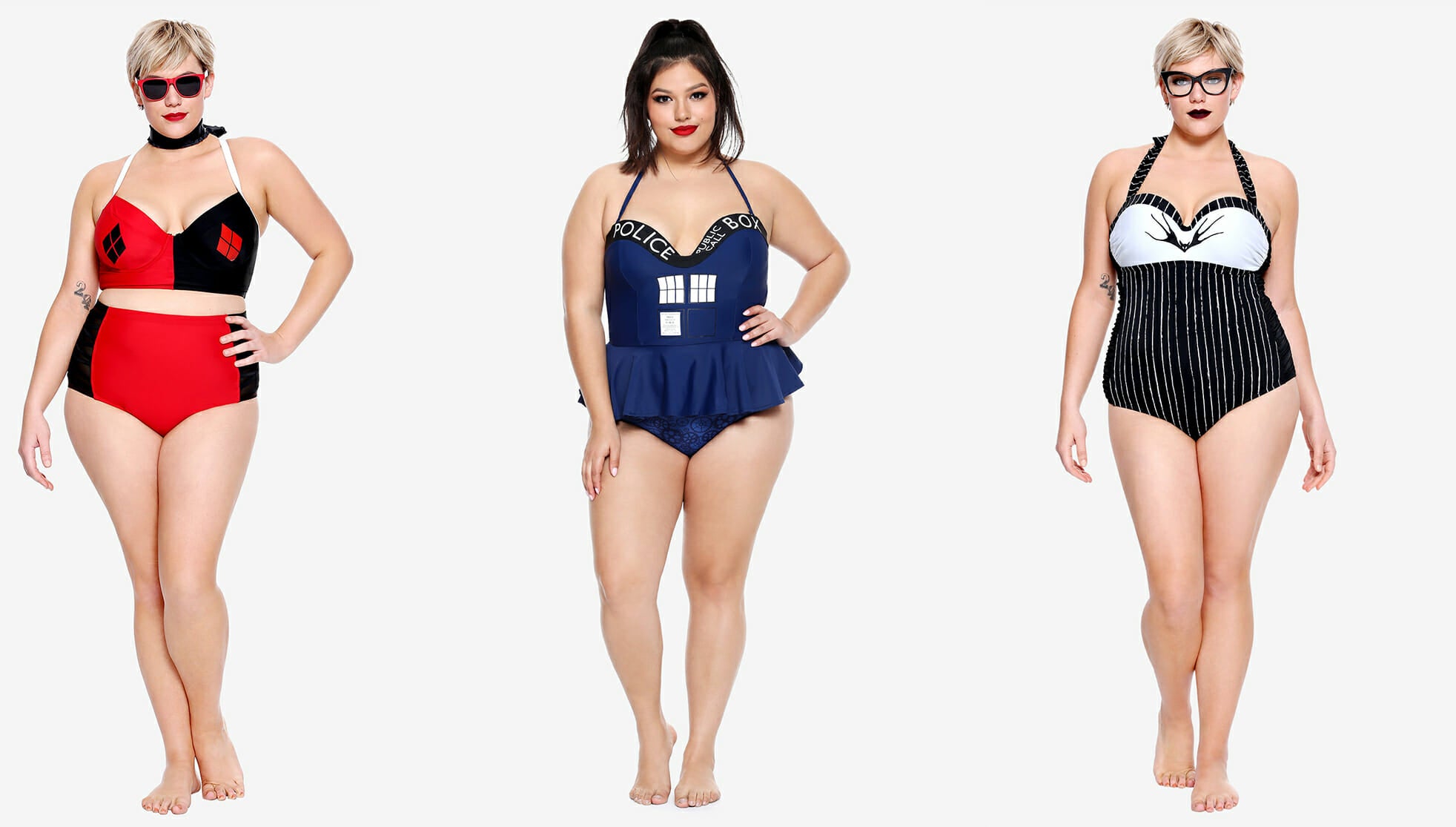 Good for: Hardcore fandoms
If you've chosen your fandom (or maybe several), Hot Topic has your swimwear. If you're a fan of things with huge cult followings, like Disney or Doctor Who, (especially Disney) you should head on over to Hot Topic and check out the swim collection! Choose from a variety of styles, colors and designs – both in one and two piece options! And when it comes to returns or exchanges, Hot Topic makes it a breeze. As with most other retailers, clothing that has been washed or worn can't be brought back. But anything else (as long as it's purchased through Hot Topic and not a third party like PayPal) can be brought back to a physical store or mailed in. All orders that used a third-party service (like PayPal) can only be returned or exchanged via mail, so pack your debit card.
Price: $19.99-$59.90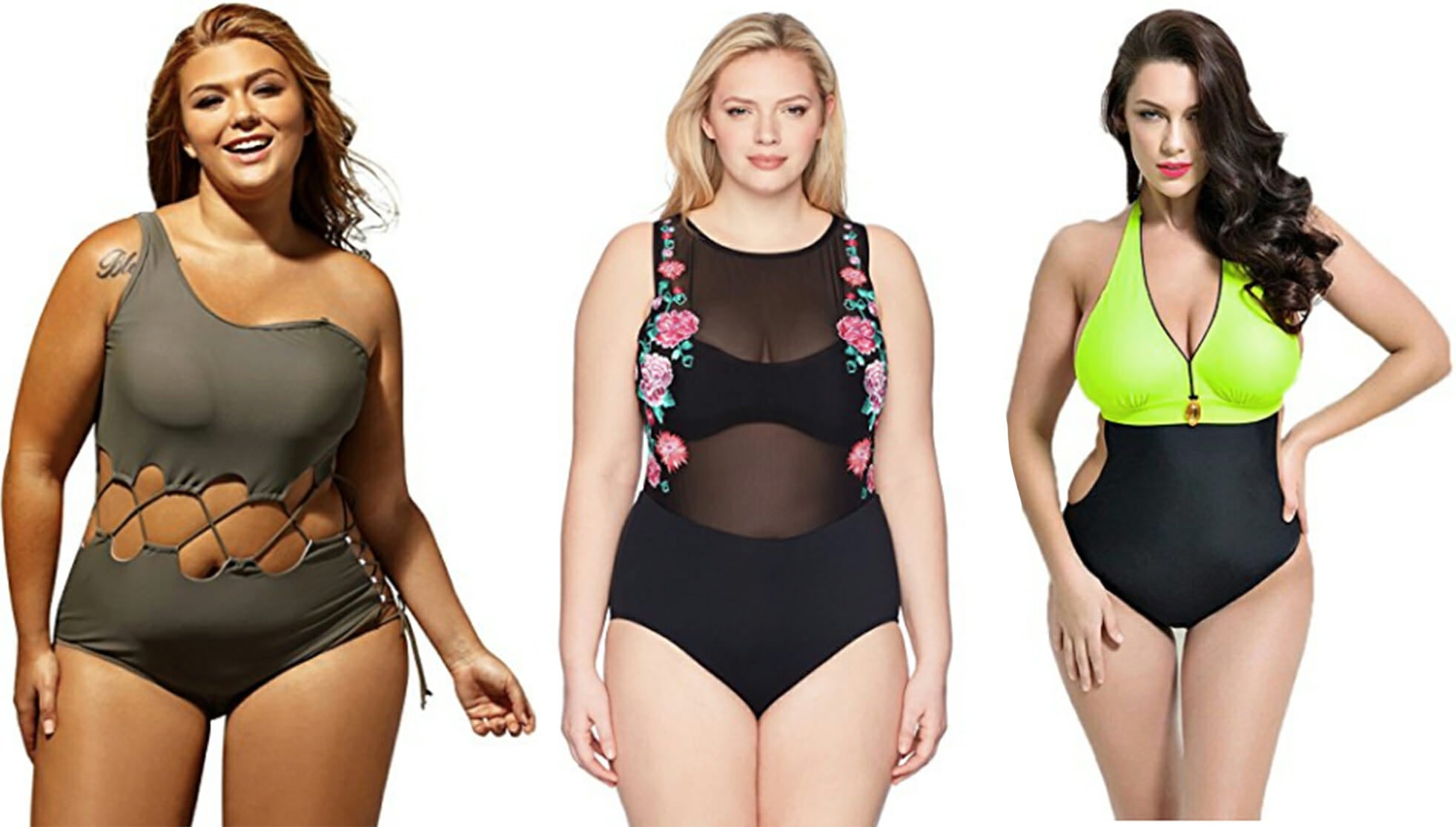 Good for: solid, appealing designs + fast shipping
Be honest, wouldn't you be more surprised if this online retailer HADN'T made the cut? When they say Amazon has it all, they mean it! Amazon is like the ultimate search engine for plus size swimwear – just search by style, brand or size and watch as your options auto-populate. In addition to hosting the largest variety of swimwear, if you're an Amazon Prime member you can have your suit in two days! The only drawback is you can only return or exchange items fulfilled by Amazon within 30 days of delivery.
Price: $6.99-$1,000+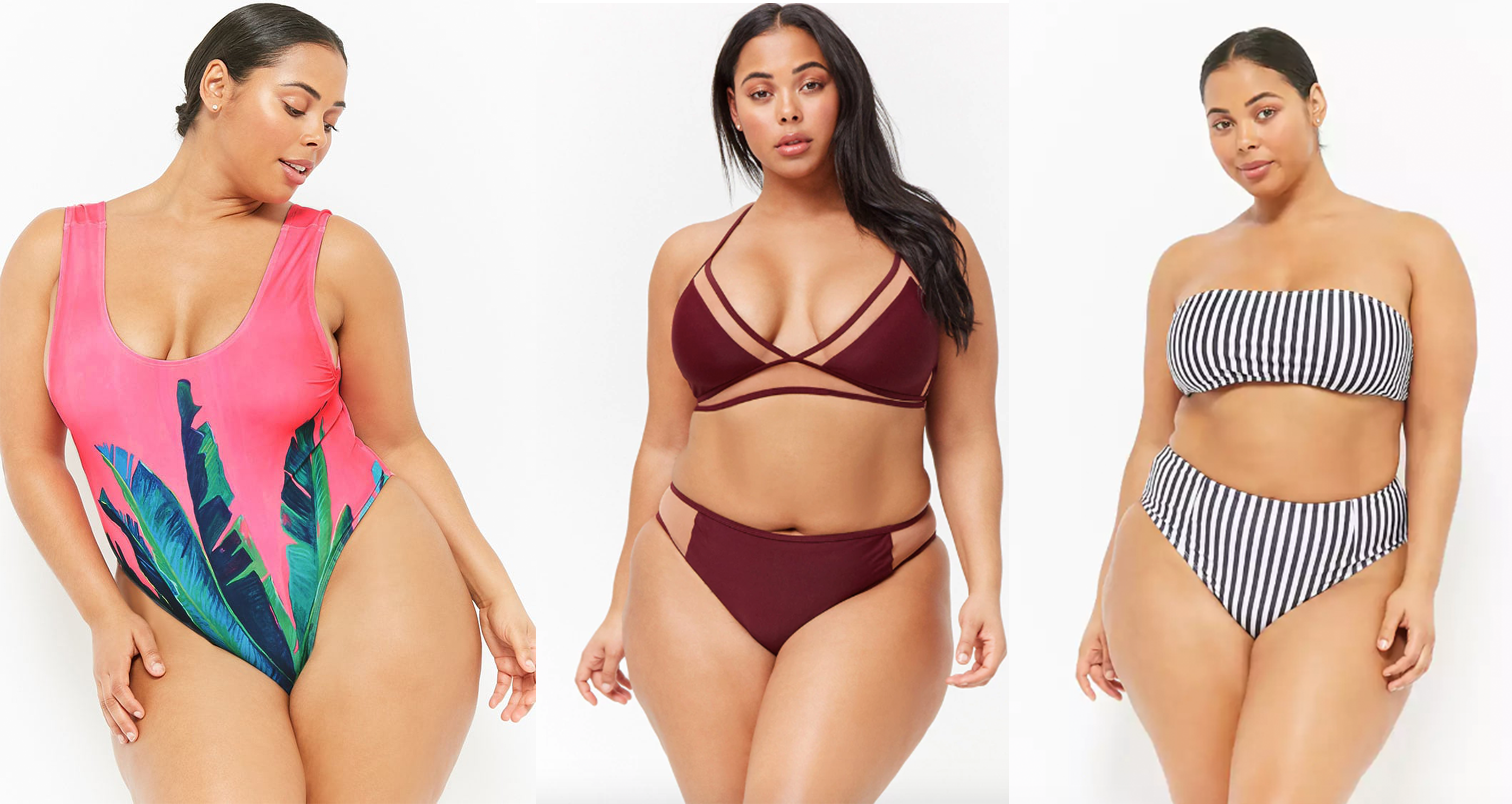 Good for: cheap and cute!
If you want something affordable but trendy, Forever 21 has you in mind this summer. Forever 21's plus size collection is always extensive, but when it comes to swimwear the company has designed some serious knockouts. Choose from sexy and sheer mesh suits, tie-dye pieces, cutout styles and much more! Additionally, Forever 21 offers an exchange policy that's about a week shorter than most, so instead of having a full month to exchange your stuff with Forever 21 you only have 21 days (unless an item has been marked final sale, in which case you cannot return or exchange it). But in order to receive a full refund for your online order, you must mail your merchandise back (in comparison to an in-store exchange).
Price: $9.95-$88.00
MORE BAZAAR DEALS:
The Daily Dot may receive a payment in connection with purchases of products or services featured in this article. Click here to learn more.