Always have a laundry list of tweaks in mind when playing new video games? Well, if you want to do something right, you've got to do it yourself – that's where this 2017 Zero to Hero Game Developer Bundle comes into play.
This bundle trains you in the technology and tools you need to launch a whole new career. You get 83 hours of expert training, all accessible on your own time. There's no need to pay for an expensive course and drive to school every evening after work.
Check out what's included in the bundle:
Learn C# and how to use Unity from scratch with this course, and build your own 3D multi-level platformer game.
Love the thrill of first person shooter games? Make your own with this course, and learn to create more complex games and enhance your development pedigree.
Learn how to create 3D games with MagicaVoxel, and add a new layer to your game design credentials.
Create simple, beautiful assets with Blender and import them directly into Unity with this course.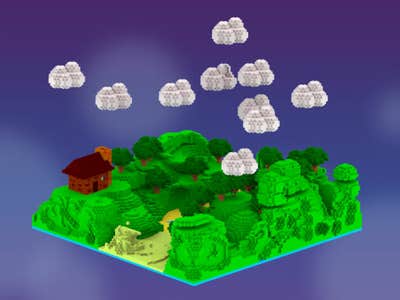 Learn to leverage Unity 3D (one of the most popular game engines on earth) and start building complete games on your own.
Earn some side cash and learn how to develop games for the App Store using Swift.
Python is already in high demand, and now you can learn one of its coolest applications – game development.
Learn to use the Unreal Engine, a popular gaming engine, through practical examples and real-world projects.
Understand various concepts of game development and its related technologies, helping you turn into a hirable intermediate developer.
Start meeting new game development challenges with the 2017 Zero to Hero Game Developer Bundle. You can get it today for $49 from the Daily Dot Store.
MORE BAZAAR DEALS:
The Daily Dot may receive a payment in connection with purchases of products or services featured in this article. Click here to learn more.