Sometimes, folks tend to hit the turkey and pumpkin pie a little too hard, that by the time Black Friday comes, they're simply too bloated to shop. Luckily, today's Cyber Monday deals offer anyone who slept on Black Friday deals a second chance.
Cyber Monday is all about online savings, and this year is no different. There are deals on everything from Hulu subscriptions to video games, and of course, Instant Pots.
Here are all the best Cyber Monday Deals of 2020.
Best Cyber Monday deals of 2020
Streaming Cyber Monday deals
Get access to Hulu with ads for only $1.99 per month
(on sale for $1.99 per month, regularly $5.99 per month)
---
Save $30 on the Roku Streambar 4K/HD/HDR Streaming Player and Premium Audio
(on sale for $99.99, regularly $129.99)
---
Save $20 on Roku Streaming Stick+
(on sale for $29, regularly $49.99)
---
Save 40% on the Fire TV Stick 4K
(on sale for $29.99, regularly $49.99)
---
Save $100 on an Insignia 65-inch 4K smart TV with Fire TV built-in
(on sale for $449.99, regularly $549.99)
---
Take $300 off the Samsung 75-inch 4K smart TV with Alexa built-in
(on sale for $897.99, regularly $1,197.99)
---
Tons of anime titles are up to 55% off on Amazon
(on sale for $7.69-$39.99, regularly $11.99-$79.99)
---
Electronics Cyber Monday deals
Save $100 on Vizio 70″ Class 4K UHD LED Smart TV HDR V-Series V705x-H1
(on sale for $658, regularly $758)
---
Grab a new 13-inch Apple Macbook Pro with an Intel Core i5 processor and 1TB of space while it's $100 off
(on sale for $1,899, regularly $1,999)
---
Select Sony mirrorless cameras are up to $900 off
(on sale for $848-$2,998, regularly $999.99-$3,499.99)
---
Save big on SanDisk SD cards
(on sale for. $14.99-$56.99, regularly $22.99-$99.99)
---
Score these Sony wireless headphones while they're $72 off
(on sale for $278, regularly $349.99)
---
Get $100 off on Bose QuietComfort 35 II Wireless Bluetooth headphones
(on sale for $199.99, regularly $299.99-$349.99)
---
Score the Sennheiser IE 80S Audiophile Bluetooth in-ear headphones while they're 60% off
(on sale for $199.95, regularly $499.95)
---
Take $50 off select Sonos speakers
(on sale for $129-$149, regularly $179-$199)
---
Select JBL speakers and headphones have been marked down
(on sale for $99.95-$249.95, regularly $129.95-$349.95)
---
Save up to 47% on select build-a-PC components from Intel, ASUS, MSI, and more
(on sale for $9.99-$604.99, regularly $13.99-$760.99)
---
Select Belkin wireless chargers are up to 40% off
(on sale for $23.99-$36.99, regularly $39.99-$54.99)
---
Prices for PopSockets and related phone case accessories have been slashed
(on sale $9.74-$44.99 , regularly $12.99-$53.63)
---
Video game Cyber Monday deals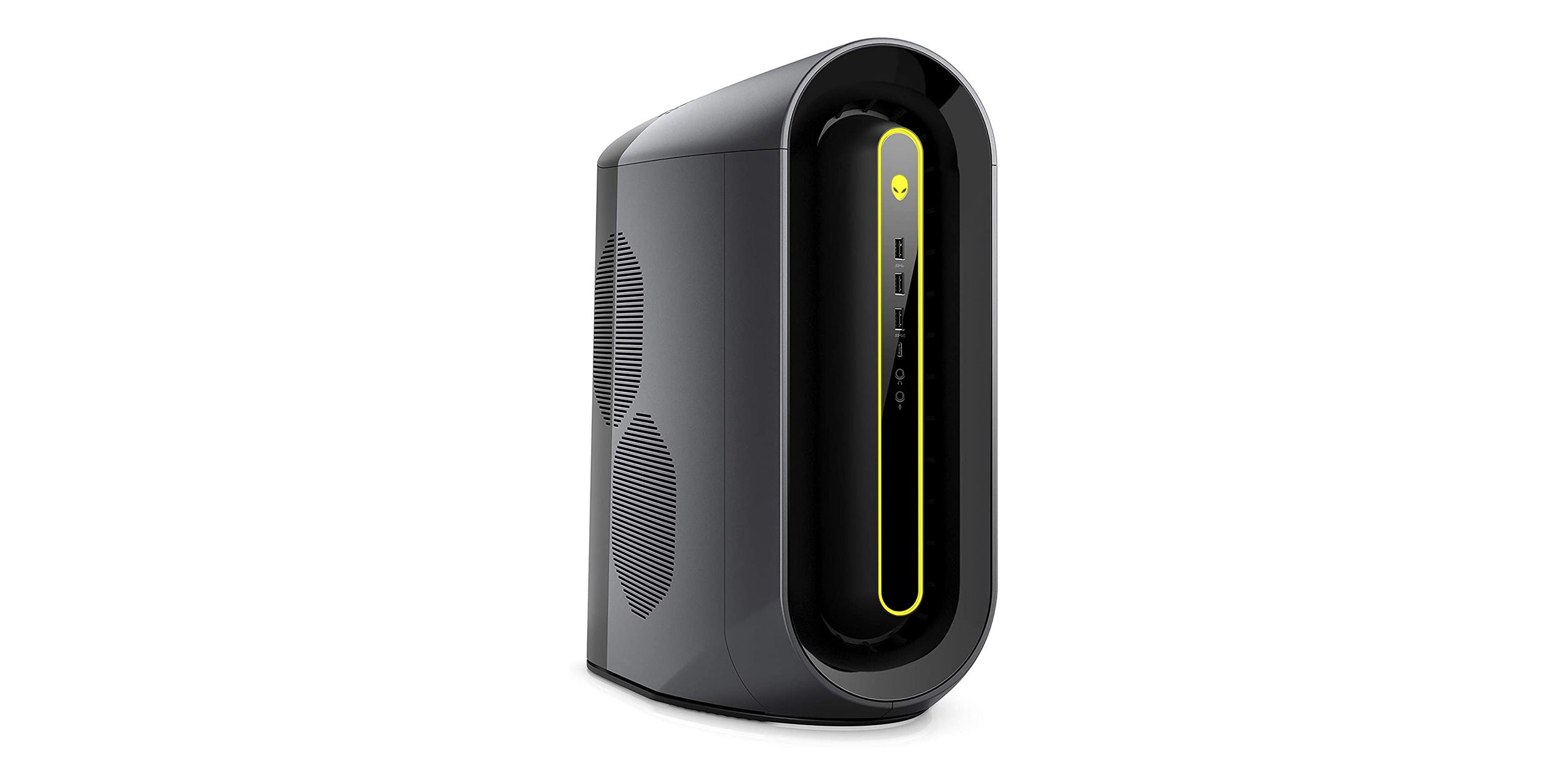 Save up to $350 on Samsung Gaming Monitors
(on sale for $128.79-$549.99, regularly $149.99-$899.99)
---
Take $100 off the HTC Vive Cosmos VR headset system and score 2-months of the VIVEPORT Infinity subscription free
(on sale for $599, regularly $699.99)
---
Get 12-months of Sony PlayStation Plus for 25% off
(on sale for $44.96, regularly $59.99)
---
A year of PlayStation Now is also 25% off
(on sale for $44.99, regularly $59.99)
---
Get $30 off Sega Genesis Mini
(on sale for $49.97, regularly $79.99)
---
Grab Star Wars: Squadrons for the PS4 while it's over half off
(on sale for $24.99, regularly $39.99)
---
Marvel's Avengers for PS4 is $35 off
(on sale for $26.99, regularly $59.99)
---
Marvel's Spider-Man Game of the Year Edition for PS4 is half off
(on sale for $19.99, regularly $39.99)
---
Take $10 off Cyberpunk 2077 for PS4
(on sale for $49.94, regularly $59.99)
---
Grab Grand Theft Auto V: Premium Edition for Xbox One while it's just $15
(on sale for $15, regularly $59.88)
---
Grand Theft Auto V: Premium Edition for PS4 is 60% off today
(on sale for $11.99, regularly $29.99)
---
SimCity Complete Edition is on sale for as cheap as it gets
(on sale for $7.49, regularly $29.99)
---
Save $10 on Minecraft Dungeons Hero Edition for PC
(on sale for $19.99, regularly $29.99)
---
Turtle Beach Recon 70 gaming headset is 40% off
(on sale for $23, regularly $39.95)
---
Save $10 on Lego Marvel Superheroes 2 for the Nintendo Switch
(on sale for $19.99, regularly $29.99)
---
Nintendo Switch Borderlands Legendary Collection is half off
(on sale for $24.99, regularly $49.99)
---
Take $30 off The Last of Us Part II for PS4
(on sale for $29.99, regularly $59.99)
---
Watch Dogs: Legion for Xbox X Series is just $30 today
(on sale for $30, regularly $49.94)
---
Watch Dogs: Legion for the PS4 is half off and comes with a free digital download for the PS5
(on sale for $30, regularly $59.99)
---
Save $15 on select PowerA controllers for the Nintendo Switch
(on sale for $29, regularly $44.88)
---
Get an exclusive Tom Nook and Isabelle Pop Socket with your purchase of Animal Crossing: New Horizons
on sale for regular price ($59.99)
---
Save $10 on the Arctic Camo special edition Xbox controller
(on sale for $89, regularly $99)
---
Score Star Wars Jedi: Fallen Order for Xbox One while it's 50% off
(on sale for $30, regularly $59.99)
---
Red Dead Redemption 2 for Xbox One is over half off
(on sale for $25, regularly $59.99)
---
Tom Clancy's The Division 2 for PS4 is over half off
(on sale for $24.67, regularly $59.88)
---
Take 55% off NBA 2K2021 for PS4
(on sale for $26.99, regularly $59.99)
---
FIFA 21 for PS4 and PS5 is also 55% off
(on sale for $26.99, regularly $59.99)
---
Doom Eternal for the Xbox One is over 60% off
(on sale for $19.99, regularly $59.99)
---
Save over $40 on Fallout 76: Wasteland
(on sale for $15.56, regularly $59.99)
---
Snag The Elder Scrolls V: Skyrim Special Edition for PS4 while it's half off
(on sale for $19.99, regularly $39.99)
---
Doom Slayers Collection for PS4 and Xbox One is 50% off
(on sale for 14.99, regularly $29.99)
---
Save $40 on the Logitech G502 Hero High-performance gaming mouse
(on sale for $39.99, regularly $79.99)
---
Take $70 off the Logitech G635 DTS X 7.1 surround sound PC gaming headset
(on sale for $69.99, regularly $139.99)
---
Score a wireless Xbox controller while it's under $40
(on sale for $39, regularly $59.88)
---
The X Rocker Midnight Pro Series wired floor rocker is $50 off
(on sale for $119, regularly $169.99)
---
Toys and games Cyber Monday deals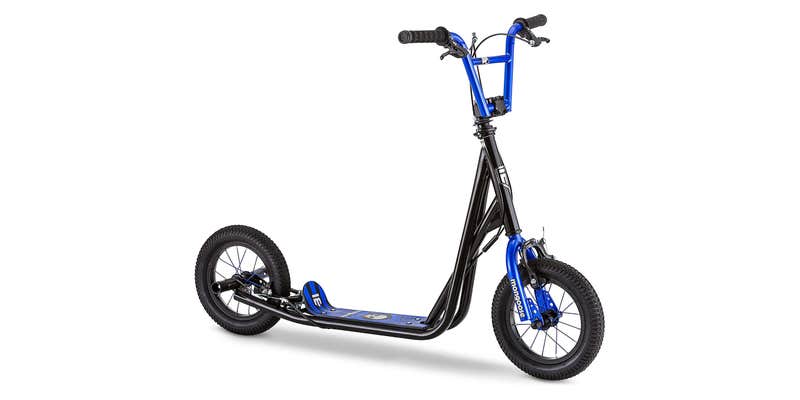 Save big on select Mongoose and Schwinn products
(on sale for $77.99-$186.99, regularly $99.99-$249.99)
---
Get the Barbie Malibu Dream House while it's $50 off
(on sale for $49, regularly $99.97)
---
Select Barbie, Hot Wheels, Mega Bloks, and Fisher-Price toys have been marked down
(on sale for $4.88-$74.99, regularly $6.99-$99.99)
---
Save over $48 on all five of the Magic The Gathering Ikoria: Lair of Behemoths Commander Decks
(on sale for $89.99, regularly $138.43)
---
The official Baby Yoda plushie is $3 off today
(on sale for $12.96, regularly $15.96)
---
The LOL Surprise O.M.G Remix doll is 17% off
(on sale for $28.99, regularly $34.99)
---
Grab a LeapFrog LeapPad tablet with LeapFrog Academy while it's under $100
(on sale for $99, regularly $11)
---
Take $300 off the Gymax Electric Ride-on Truck for kids
(on sale for $283.99, regularly $579.99)
---
Get a Mealtime Magic interactive feeding baby doll while they're $20 off
(on sale for $40, regularly $60)
---
Grab the original Ticket to Ride board game while it's over half off
(on sale for $25, regularly $54.99)
---
The Play-Doh Doctor Drill 'N Fill set + five Play-Doh tubs is half off
(on sale for $7.48, regularly $14.96)
---
Select Play-Doh sets are up to 50% off
(on sale for $4.89-$20.99, regularly $9.99-$29.99)
---
Score up to 50% off select Hasbro board games
(on sale for $5.59-$30.09, regularly $7.99-$42.99)
---
Select Nerf blasters are up to 40% off
(on sale for $6.99-$69.99, regularly $9.99-$99.99)
---
Take over 30% off the Lego City Lunar Space Station set
(on sale for $39.95, regularly $59.99)
---
Save over $50 on the Lego Star Wars BOOST Droid Commander building set
(on sale for $149.95, regularly $199.99)
---
Take 40% off the Lego City Rover Testing Drive building kit
(on sale for $17.95, regularly $29.99)
---
The Lego Marvel Avengers Compound Battle set is $30 off today
(on sale for $69.95, regularly $99.99)
---
Save up to 50% on select Beyblade, Star Wars, Transformers, Power Rangers, and other action figures
(on sale for $6.99-$76.99, regularly $9.99-$103.02)
---
Take over 20% off the Hot Wheels Sky Crash Tower Track set
(on sale for $38.88, regularly $49.99)
---
Save $25 on the Mega Construx Game of Thrones Daenerys and Drogon construction set
(on sale for $44.99, regularly $69.99)
---
Select Bell bike helmets and accessories are up to 25% off
(on sale for $13.65-$24.89, regularly $16.49-$29.99)
---
Take 35% off the LifeStraw
(on sale for $12.97, regularly $19.95)
---
Save $20 on the KidKraft A-Frame Hideaway and Climber
(on sale for $79.99, regularly $99.99)
---
The COBI Historical Collection Titanic model building kit is $110 off
(on sale for $149.99, regularly $259.99)
---
Save $90 on the Best Choice Products 61-LED keys beginner keyboard
(on sale for $99.99, regularly $190.99)
---
Take about 50% off the Little Tikes Gas N Go Mower
(on sale for $14.99, regularly $26.97)
---
The Segway Ninebot Electric GoKart Drift is 20% off
(on sale for $639.99, regularly $799)
---
Home and garden Cyber Monday deals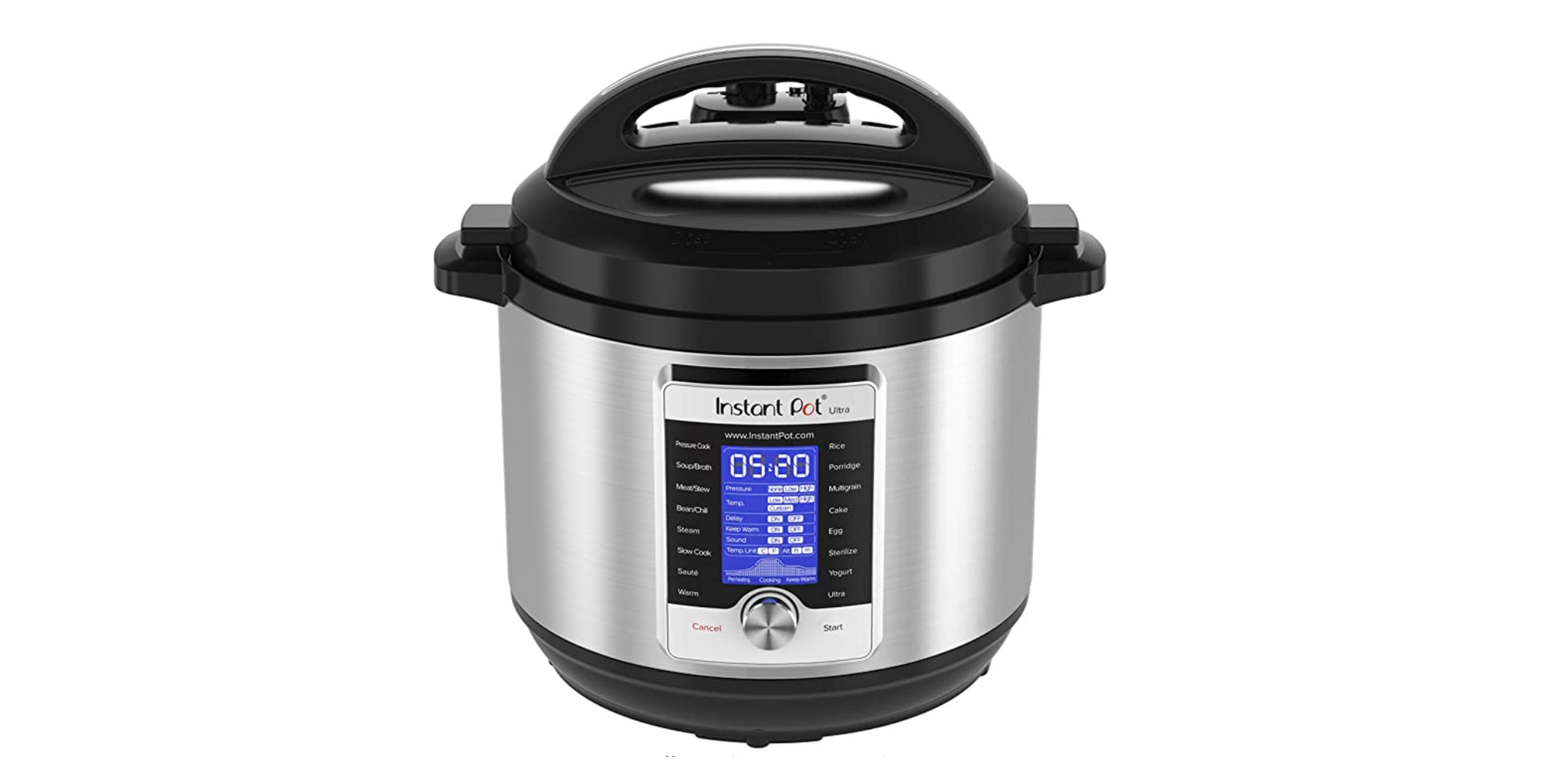 Score an Instant Pot Duo while they're up to $60 off
(on sale for $39.99-$89.99, regularly $48.86-$149.95)
---
Save $140 on the Evenflo Pivot Xplore all-terrain double stroller wagon
(on sale for $209.90, regularly $349.99)
---
Grab the 2020 Ring Doorbell while its 30% off
(on sale for $69.99-$99.98, regularly $99.99-$119.99)
---
The Cuisinart Perfectemp coffee maker is over $100 off
(on sale for $82.96, regularly $185)
---
Take about 25% off the Masterbuilt Digital Smoker
(on sale for $152, regularly $199)
---
Sweet! The Cuisinart Double Belgian Waffle Maker is over $90 off
(on sale for $92.88, regularly $185)
---
Select iRobot Roombas are $200 off
(on sale for $249-$399.99, regularly $379.99-$599.99)
---
Save $85 on select Le Creuset cast iron, stoneware, and tea kettles
(on sale for $19.95-$199.95, regularly $27.95-$284.95)
---
Save $80 on the Panasonic Home Chef 4-in-1 Microwave Oven
(on sale for $399.95, regularly $479.95)
---
Take nearly $200 off the Shark IQ Robot vacuum with Wi-Fi and Home Mapping
(on sale for $199, regularly $394)
---
The 8-quart Ninja Foodi pressure cooker and air fryer is $150 off
(on sale for $149, regularly $299.99)
---
Save $50 on the Ninja Blender 1200
(on sale for $69, regularly $119)
---
Select SodaStream products are up to 40% off
(on sale for $49.99-$117.99, regularly $79.99-$189.99)
---
The Nespresso VertuoPlus by De'Longhi is $50 off
(on sale for $99, regularly $149)
---
The Shark Rocket Self-Cleaning stand-up vacuum is over $100 off
(on sale for $129, regularly $239.99)
---
Take $90 off the Serta Canon convertible futon with USB and power controls
(on sale for $159, regularly $249)
---
The Cricut Explore Air 2 machine is on sale for under $200
(on sale for $179, regularly $249)
---
Select Black + Decker products are up to 40% off
(on sale for $24.99-$139, regularly $36.58-$199.99)
---
Take up to 50% off select Greenworks outdoor tools
(on sale for $86-$188.30, regularly $169-$269.95)
---
Save $53 on the Garth Brooks Legacy Limited Edition vinyl
(on sale for $22.50, regularly $74.99)
---
Pet Cyber Monday deals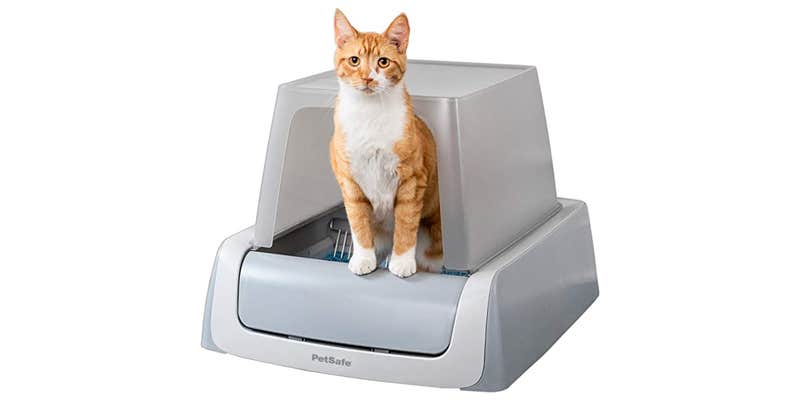 PetSafe automatic litter boxes are $70 off
(on sale for $99.95, regularly $169.95)
---
Take over $100 off the Furbo Treat Tossing Dog Camera with two-way audio
(on sale for $133.99, regularly $249)
---
Health and beauty Cyber Monday deals
Select Proactive products are 35% off
(on sale for $26-$67, regularly $39.95-$103)
---
Save big on select Enfamil products
(on sale for $18.79-$174, regularly $26.69-$209.95)
---
Select Cetaphil products are up to 40% off
(on sale for $9.10-$10.30, regularly $14.99)
---
Take 20% off the Wahl Groomsman rechargeable detailing and grooming set
(on sale for $18.50, regularly $22.99)
---
Take 20% off TUSHY bidet attachments with the code FYBER
(on sale for $89+, regularly $109+)
---
Clothing and accessories Cyber Monday deals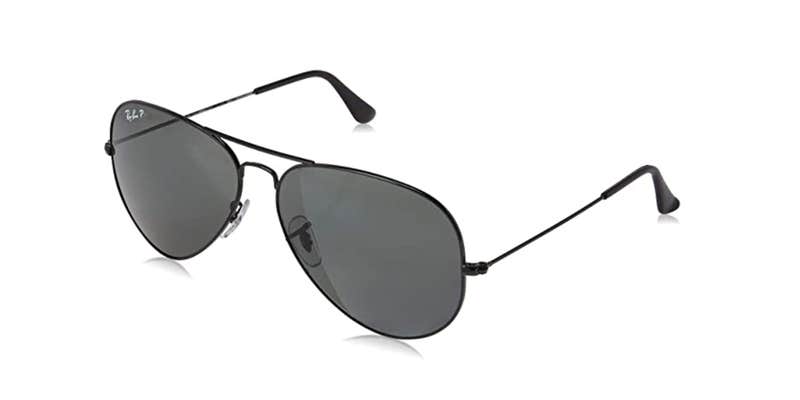 Take $70 off select Ray-Ban sunglasses
(on sale for $49-$345, regularly $70-$493)
---
Save big on select Under Armour products
(on sale for $8.99- $187, regularly $11.99-$249.99)
---
Select Sperry boots are 60% off
(on sale for $44-$69.97, regularly $110-$120)
---
NSFW Cyber Monday deals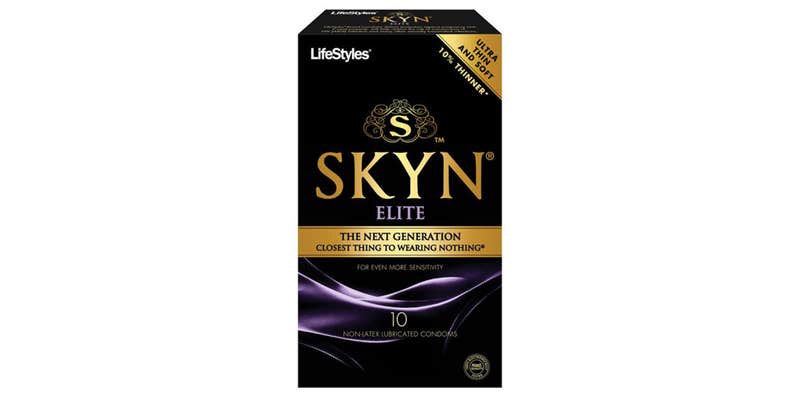 Select condoms are up to 80% off with code CYBER
Prices vary
---
Extract Labs is offering 40% off sitewide
Prices vary
---
All Medterra CBD products are BOGO free
Prices vary
---
JustCBD is offering 25% to 35% off your entire purchase when you spend $50
Prices vary
---
Score 15% off Blazy Susan pink rolling papers, pink cones, and other smoking accessories with code FIRST15
Prices vary
---
Select Dame vibrators are up to 20% off, bundle and save up to 35% on sets
Prices vary
---
GoLove water-based CBD lube is 30% off with code CM30
(on sale for $3.50-$249.95, regularly $5-$267)
---
Score 33% off Hello Cake lube and cleaning wipes plus free shipping with the code BLACKFRIDAY33
Prices vary
---
Score a free gift, free shipping, and 30% off all Zumio clit vibrators
Prices vary
---
Score the Satisfyer 3-piece Anal Beads Set while it's over half off
(on sale for $14.99, regularly $37.99)
---
6-packs of TENGA Easy Beat Egg Masturbators are also on sale while supplies last
(on sale for $32, regularly $40)
---
Score the Ohnut set of four wearable Intimate Bumpers are over $50 off with code CYBER
(on sale for $93, regularly $144)
---
Select Sportsheets strap-on harnesses, restraints, spreader bars, and BDSM accessories are up to 80% off with the code CYBER
Prices vary
---
Best-selling Elvie Kegel Trainer is over $90 off with code CYBER
(on sale for $187, regularly $288)
---
Good Clean Love Toy Cleansing Wipes and Lube are up to 80% off with the code CYBER
Prices vary
---
The We-Vibe BLOOM Vibrating Kegel Balls set is over $50 off with code CYBER
(on sale for $106, regularly $164)
---
Select lubes are up to 80% off with code CYBER
Prices vary
---
MORE CYBER MONDAY DEALS: