Gamers both hardcore and casual can get pretty territorial when it comes to their favorite controller. The Xbox 360 16-button controller more or less set the standard for generations to come based on what gamers wanted (and in some cases, needed) in their gaming controller. But what if I told you that the best video game controller manufacturer wasn't Nintendo, Sony, or even the aforementioned Microsoft? In my humble opinion, the controller offerings from 8BitDo outrank them all, especially for the money.
What is 8BitDo?
8BitDo is a 3rd party video game hardware company that specializes in retro themed game controllers. I know what you're thinking: "3rd party video game controller? Kinda reminds me of Madcatz." The only reason Madcatz was ever popular was because the early '00s were a blur, and we were all too hopped up on Mountain Dew Code Red to do any critical thinking when it came to our controller purchases. 8BitDo is far flung from the now justifiably defunct controller company Madcatz, even though the terrible memories of being settled with the "bad" controller at sleepovers will live with us forever.
Yes, just about every 8BitDo smacks of the 8 and 16-bit eras, but I'm happy to report that this doesn't necessarily mean they're stuck in the past. In fact, many of its controllers have been updated with modern gaming in mind, complete with triggers and even clickable thumbsticks.
Controller features
8BitDo controllers stand out among the rest because you can use them on a multitude of platforms. This includes PC gaming of course, but also Android OS, iOS, and even Nintendo Switch. Syncing from one system to another takes seconds and can be done with simple button inputs on your controller, letting you utilize one controller across countless platforms. When you're done playing Super Smash Bros. Ultimate on your Nintendo Switch, you can easily disconnect your controller and sync it to your Android phone to get in a few rounds of Fortnite.
8BitDo Switch Pro controller alternatives
Everyone who's ever handled a Nintendo Switch Pro Controller can tell you that it's a sleek little number, and a must-have for dedicated gaming on the Switch. However, that price tag leaves much to be desired. Plus, unless you're some tech wizard, good luck using that controller on anything but your Nintendo Switch.
Luckily, there are a handful of 8bitdo controllers that work fantastic on Switch, and sync up in seconds to boot. The 8BitDo SN30 Pro Plus is currently my go-to favorite whether I'm playing a round of Mario Kart 8 Deluxe against my partner or simply winding down on the farm in Stardew Valley. The 8BitDo SN30 Pro Plus is also about $20 cheaper than the Nintendo Switch Pro Controller (and you can happily invest your savings in an eShop indie game). When considering getting an 8BitDo controller in place of a Nintendo Switch Pro controller though, ensure that the controller is actually compatible with the Nintendo Switch. Many are, but a few aren't.
8BitDo Controllers: A few fantastic standouts
I hope I've convinced you to finally dip your toes in the retro controller waters. Here are a few of the controller styles that I believe showcase the variety 8BitDo offers, and what platforms and play styles they're perfect for.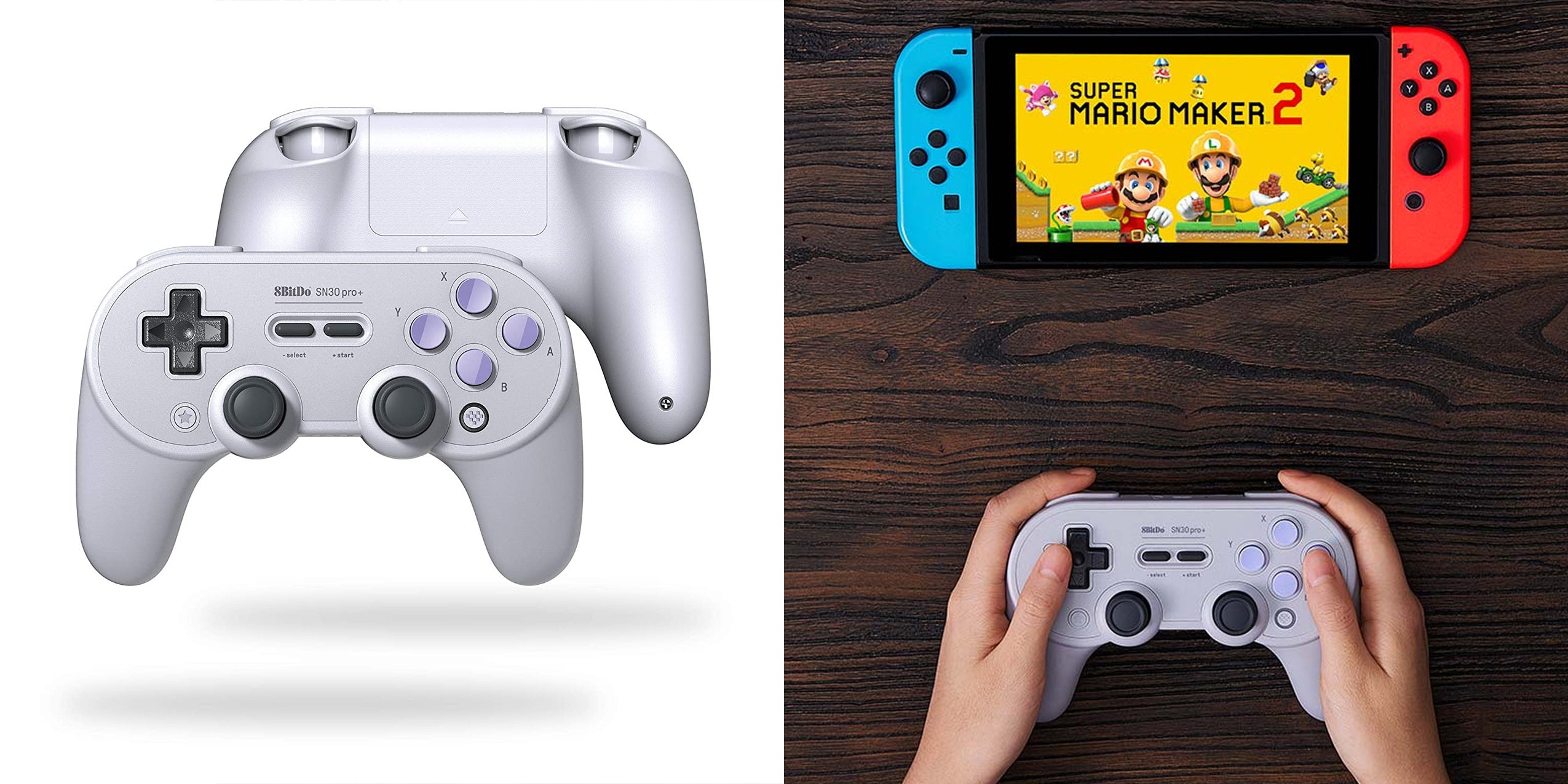 Price: $49.99
Platforms: Windows, MacOS, Nintendo Switch, Android, Steam, Raspberry Pi
Breakout features: Modifiable vibration, adjustable hair triggers, customizable turbo function
To many, the 16-bit era of console wars and blast processing is still revered as gaming's golden age. Sure, this may all be rooted in nostalgia, but few can argue with the brilliant simplicity of the SNES controller. Of course, you simply can't play most modern titles without a few triggers and a couple joysticks. The SN30 Pro Plus doesn't compromise by splitting the difference.
In short, it's a SNES controller with two D-pads in the center and four triggers, complete with vibration. It's incredibly ergonomic, with a matte finish that makes for extra-long gaming sessions. As stated above, it's an excellent Nintendo Switch Pro Controller alternative. There's even a dedicated app to customize everything from button mapping to trigger sensitivity.
Also recommended: SNES Pro, which doesn't have as many customization options or shoulder grips but it's far more reminiscent of the original SNES controller.
---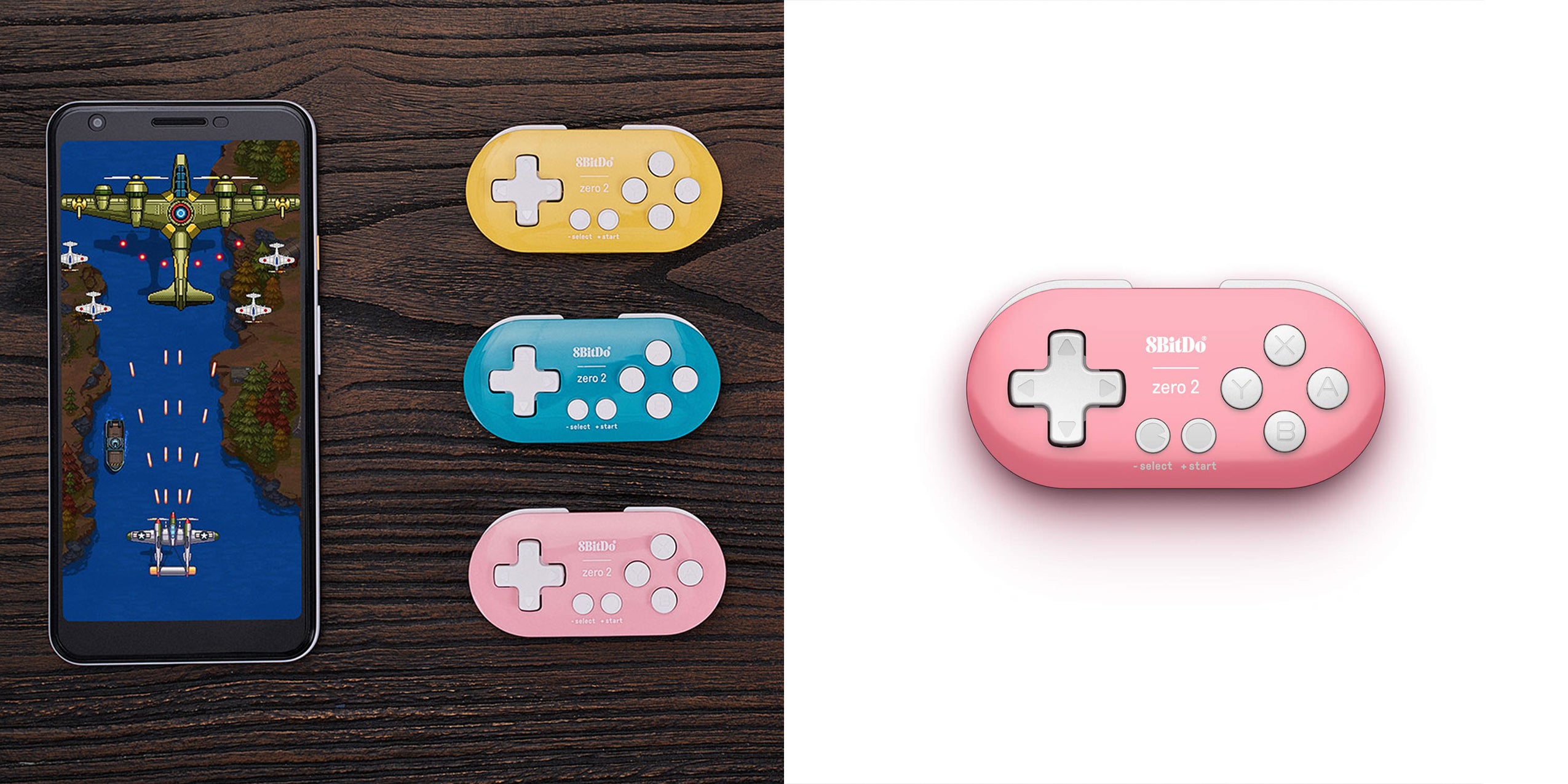 Price: $19.99
Platforms: Windows, MacOS, Nintendo Switch, Android, Steam, Raspberry Pi
Breakout features: Portable as hell
Like the Switch Lite, The 8BitDo Zero 2 packs a lot of punch in a small amount of space. While the Switch Lite is only a little smaller than the original console, the Zero 2 is seriously short stuff. It's so small that I can't recommend it if you're the kind of person who tends to lose things on the regular. It's just a little more than seven centimeters long and three centimeters wide, and so lightweight it's practically a non-entity.
It packs just enough into the miniscule package. There's a dedicated D-Pad, four buttons, a start and select and even two trigger buttons. Can you say "honey, I shrunk the SNES controller?" The 8BitDo Zero 2 may simply be too portable, and I don't think there's a pocket on earth it wouldn't fit in. Even like, a baby's pocket.
Also recommended: If the 8BitDo Zero 2 is simply too kawaii smol bean for you, the 8BitDo SN30 is standard controller size without any of the modern frills that other 8BitDo controllers have.
---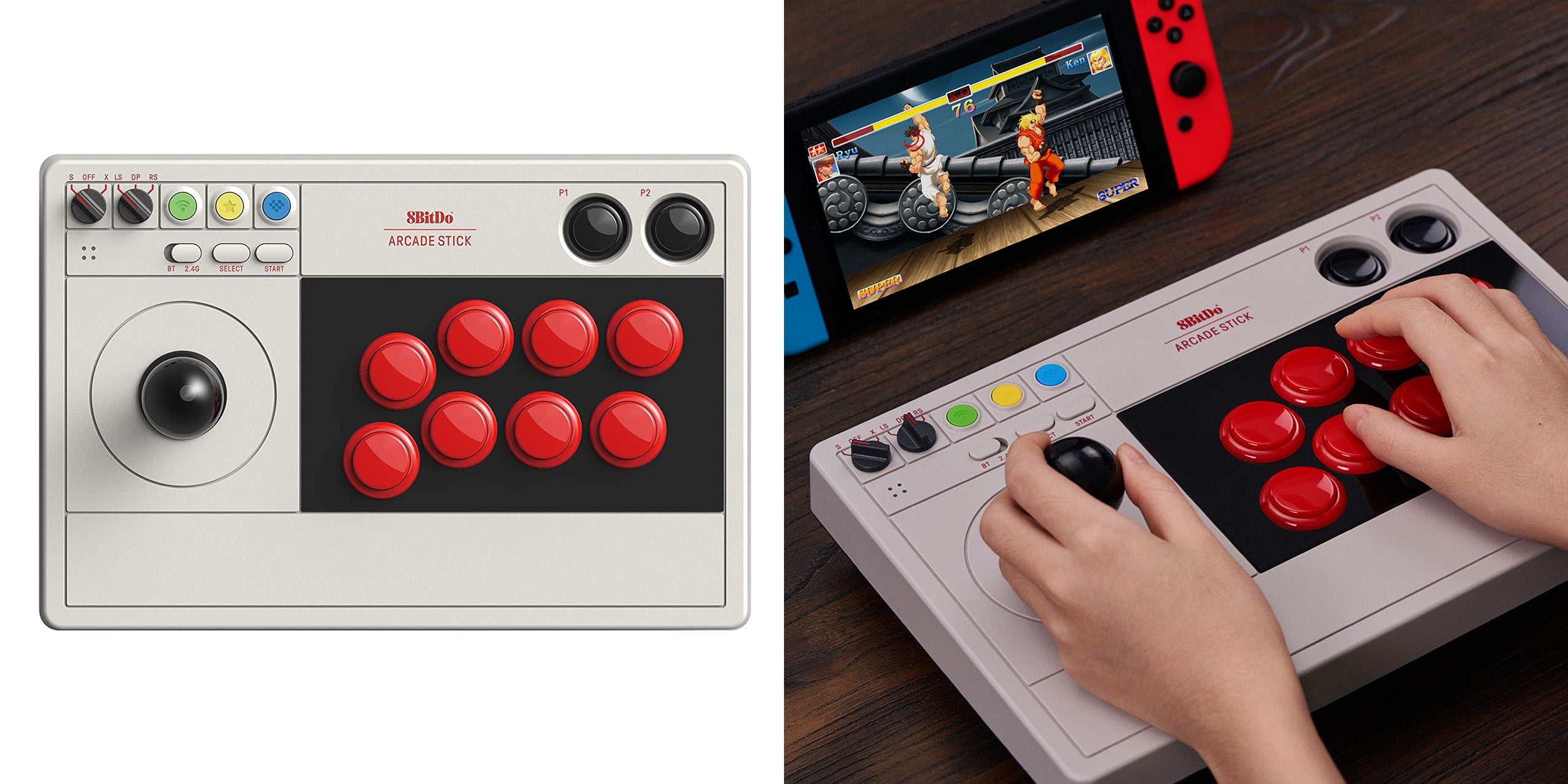 Price: $89.99 (releases November 18)
Platforms: Nintendo Switch, Windows
Breakout features: Dynamic button layout, control stick switch, turbo functionality, dedicated macro buttons
For aspiring Kings (and Queens) of Kong, the 8BitDo Arcade Stick is basically Excalibur. Unlike 8BitDo's other offerings, this one trades in portability for functionality. The dedicated app allows you to remap buttons and even has two dedicated macros, if you feel like being sly at your next Marvel Vs. Capcom 2 tournament.
While this arcade pad isn't necessarily portable, it is a fair bit more lightweight than other arcade pads on the market. If you're the kind of gamer who loves to dip into eShop arcade classics (or perhaps emulate games using MAME) I can think of no better gamepad.
If you're the kind of techie who likes taking apart your systems, the 8BitDo Arcade Stick not only allows you to do this, but encourages you to. Feel free to swap out the buttons or even the arcade stick. We won't tell.
Also recommended: The 8BitDo N30 Arcade Stick is a little clunkier and less customizable, but it's compatible with more platforms including Windows, MacOS, Android, Steam, Raspberry Pi, and Nintendo Switch.
---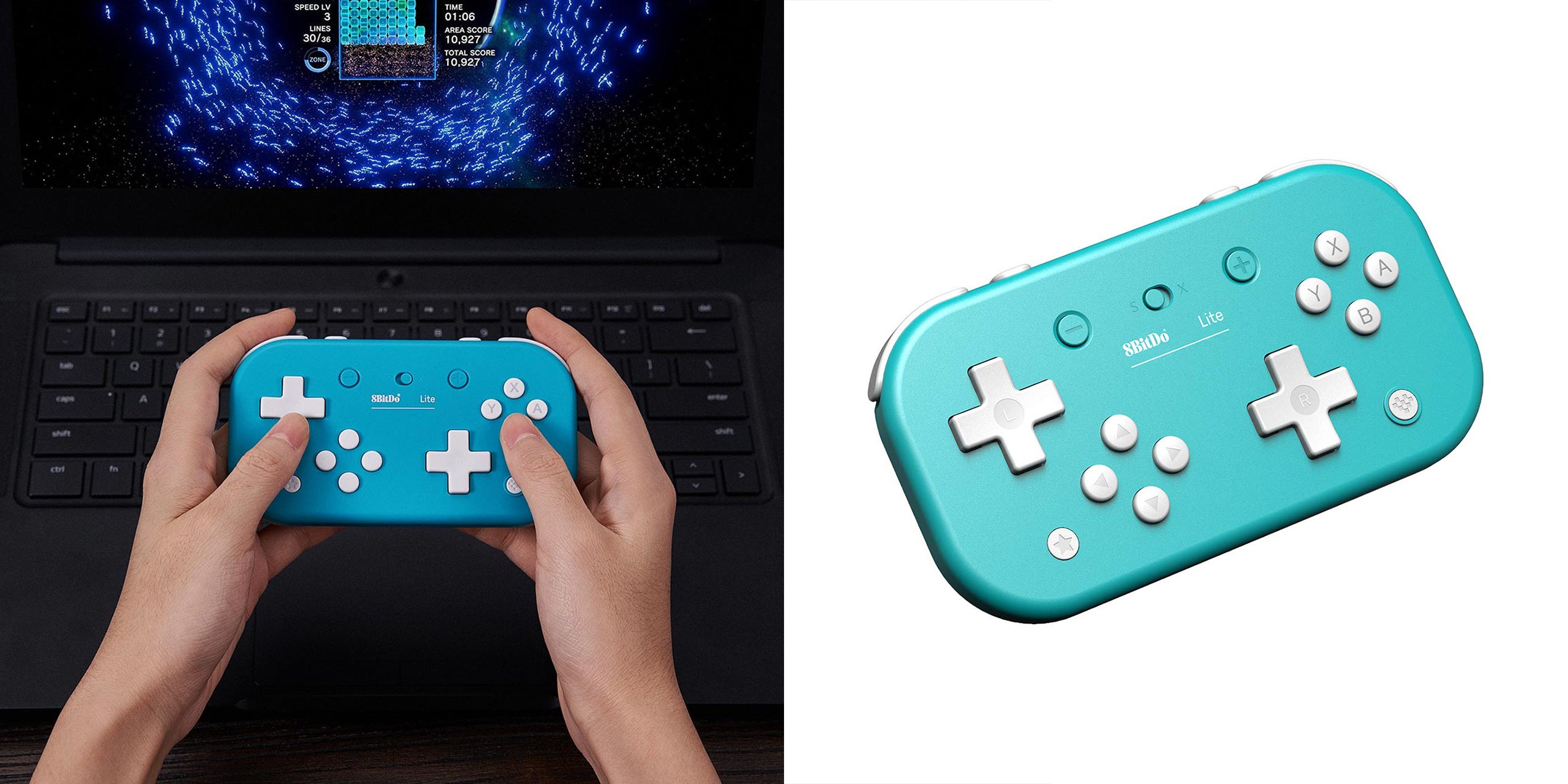 Price: $24.99
Platforms: Windows, Nintendo Switch, Steam, Raspberry Pi
Breakout features: Two D-pads in one controller
What's one of the biggest gripes even die-hard Nintendo fans have with the Nintendo Switch? After Joy-Con drift, it has to be the absence of Nintendo's console mainstay, the D-Pad. Sure, they fashioned a make-shift one on the left Joy-Con, but it just isn't the same.
8BitDo perhaps overcorrects this omission with the 8BitDo Lite. You want a dedicated Joy-Con, you've got it. In fact, you've got two. Built with 2D gaming in mind, this 16-button controller stands out among the pack, switching out joysticks for D-Pads. It's perfect for modern revivals of retro classics including Super Mario 35, Super Mario Maker 2, and The Legend of Zelda: Link's Awakening.
It's perfect for gaming on NES and SNES Online as well. Unlike the retro controllers Nintendo makes for its online retro gaming gallery, these controllers work equally well on Windows, Steam, and Raspberry Pi systems.
Also recommended: The N30 Pro 2 is also a super-portable, flat retro-inspired controller that splits the difference between the 8BitDo Lite and the 8BitDo SN30 Pro, only without that second D-Pad.
---
Also recommended: An 8BitDo Adapter for serious retro nerds
Aside from controllers, 8BitDo also specializes in adapters that allow you to get the most out of new and legacy controllers alike.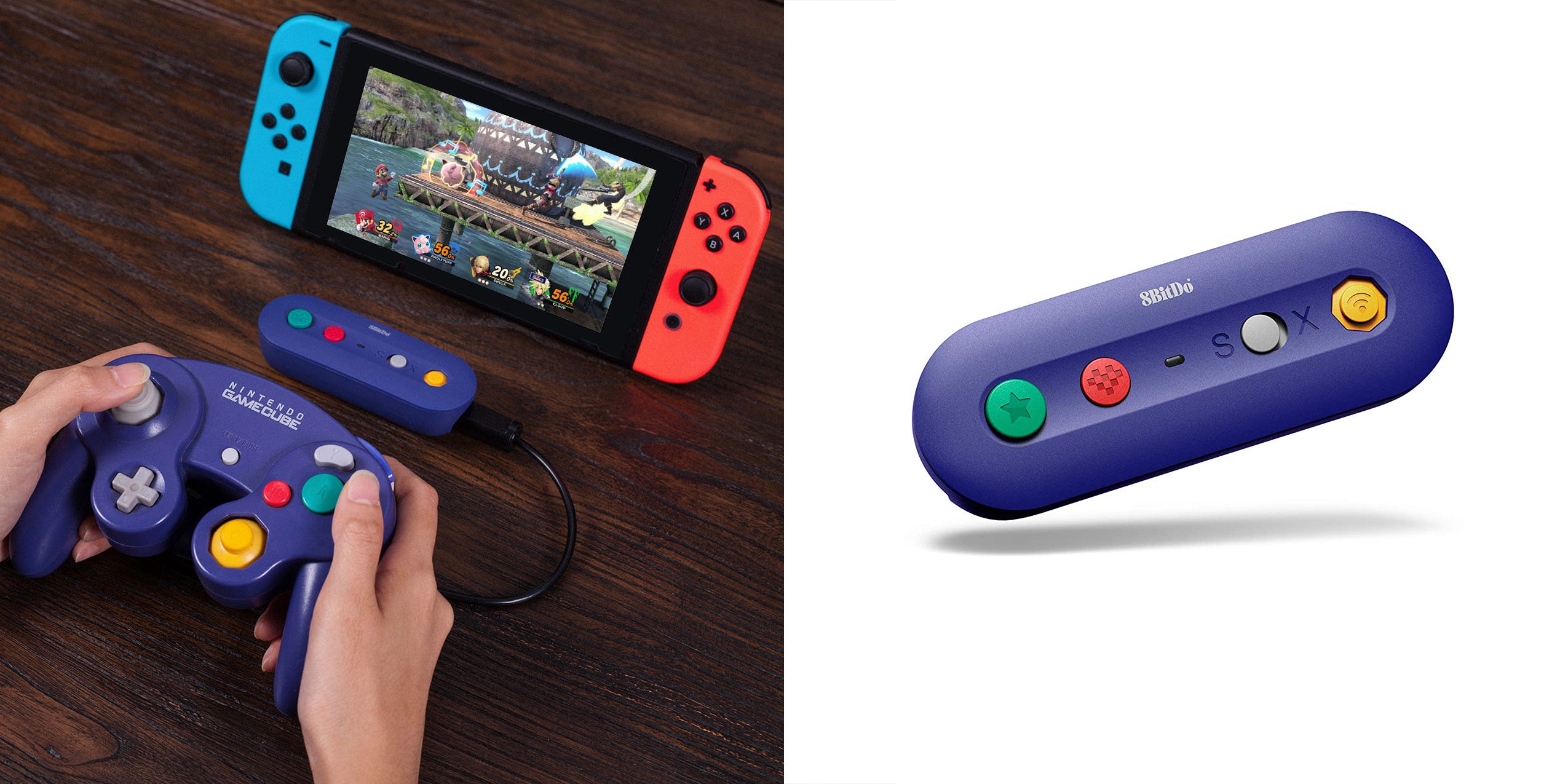 Serious Super Smash Bros. players simply can't be pried away from their GameCube controllers, no matter how unwieldy they seem to the rest of us. But Nintendo hasn't put out a wireless Gamecube controller since the Wavebird, but luckily, 8BitDo has stepped in with a solution: the GBros. 8BitDo Adapter.
It's exactly what it looks like: A plug and play solution to make any wired Gamecube controller into a wireless one. It even has a dedicated home and screenshot button, just like any old Switch controller. Luckily, it's not just for Switch. It also works with any Windows PC.
---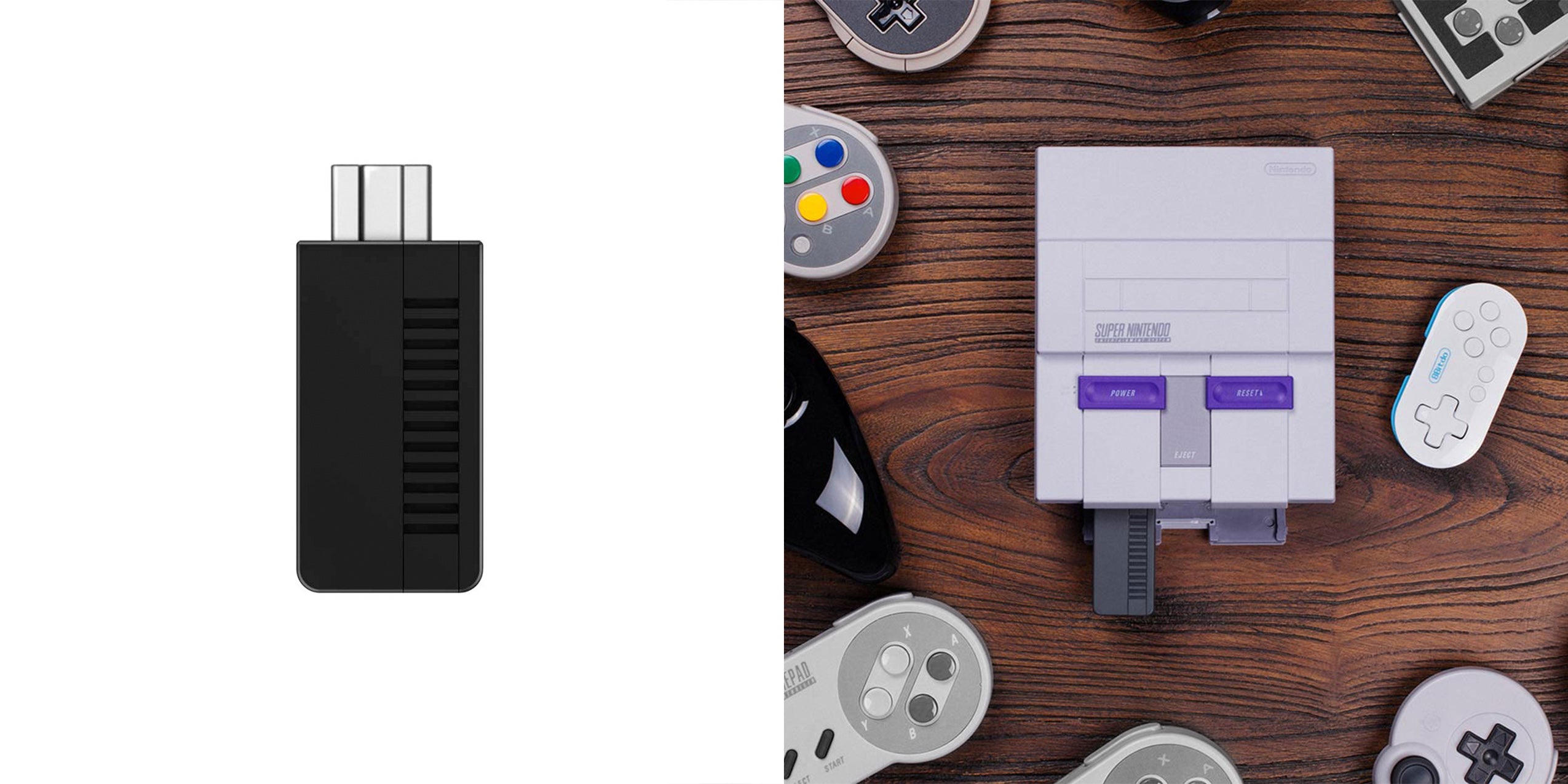 Nobody tapped into the nascent retro gaming craze quite like Nintendo with its Classic Edition portable systems. The only downside is that the controllers each retro console comes packaged with are wired. Like Hollywood starlet Joan Crawford probably exclaimed: No more wires. No more wires ever! (I don't know Ms. Crawford's stance on wired controllers but I know she wasn't fond of wire hangers, if Christina Crawford's Mommie Dearest is to be believed).
This adapter not only lets you utilize 8BitDo's SNES-like controllers on your Mini console, but it opens up a world of controller possibilities. It's also compatible with the Xbox Bluetooth, Dualshock 3, 4, and 4 Pro, Wii-Mote, Wii U Pro, Switch Joy-Cons, and Switch Pro controllers. Playing Super Mario Bros. with a PlayStation controller may be sacrilege, but thanks to this 8BitDo Adapter it's not impossible.
---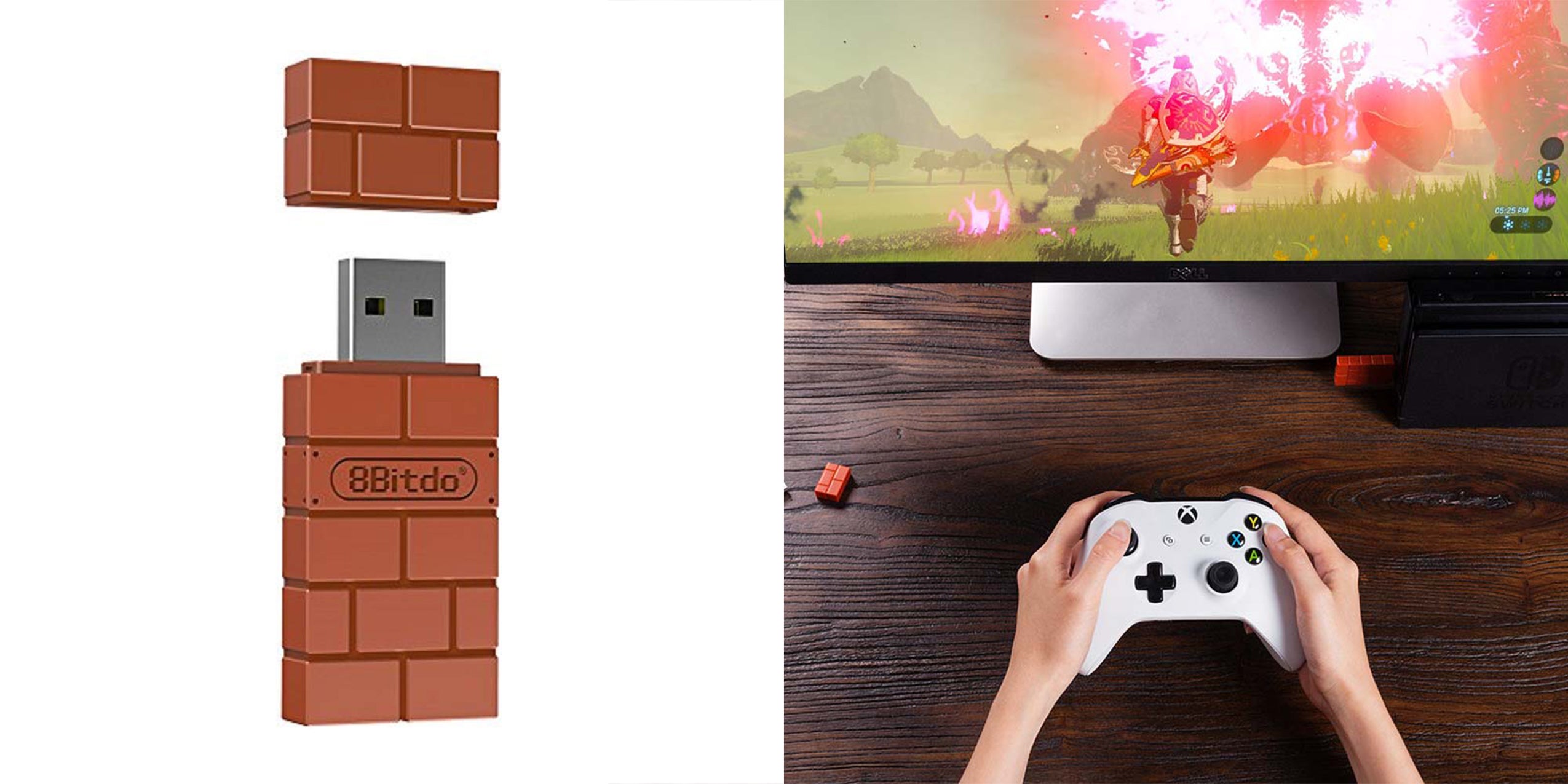 This is the mack-daddy 8BitDo Adapter if only because it allows for untold levels of gaming sacrilege. Ever wonder what it would be like to play your Nintendo Switch with a DualShock 4 controller? What about an Xbox Bluetooth controller? All this gaming blasphemy and more is possible with this brick-block looking adapter.
And while it's perfect for controller work-arounds on the Nintendo Switch, it works with just about every OS under the sun excluding watches and calculators. That includes Switch, Windows, macOS, Raspberry Pi, and even Android-powered TV boxes like Nvidia Shield.
---