Google put its music streaming services on shuffle when it announced YouTube Music, an eventual replacement to Google Play Music and direct competitor to Spotify and Apple Music. Recognizing how big an asset YouTube is, the company is hoping to leverage the internet's largest video-sharing platform with licensed music to gain ground on its rivals.
YouTube Music's introduction coincided with the rebranding of YouTube Red to YouTube Premium, the company's ad-free video subscription service, and a refresh of the previous YouTube Music app.
Confused yet? Don't worry. Here's how YouTube Music works, where it fits in Google's ecosystem, and how it stacks up against competitors.
What is YouTube Music?
Spotify, Apple Music, Tidal, and other popular music streaming services all offer users a similar experience. They each have tens of millions of songs to choose from, curated playlists, and most have free versions for those who can tolerate ads.
With Play Music, Google has its own version, one that was well received by users and critics alike. But as Apple Music catches up to Spotify, Play Music continues to stand in the shadows. Now with YouTube Music, Google is unleashing a new weapon on the music industry: YouTube.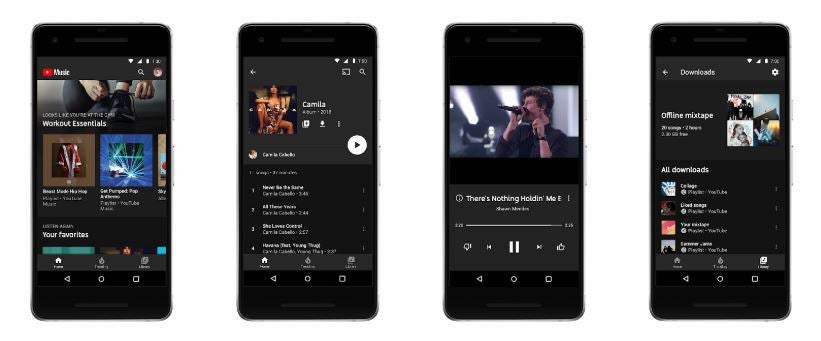 You can think of YouTube Music as a combination of Play Music and the former YouTube Music app. It combines the original version's library of millions of songs, artists, and artist radios with music videos uploaded to YouTube. What YouTube Music can offer that its competitors can't is access to "thousands" of playlists, remixes, covers, live versions, studio sessions, and other content unique to YouTube. This wealth of music will be bundled into a sleek new app and desktop site that looks similar to other music streaming services.
YouTube Music features
The standout feature for YouTube Music is its library of music videos, live performances, rare tracks, and covers. While Spotify and Apple Music also offer music videos and live performances, no other streaming service pools the same variety of content from labels, artists, aggregators, and publishers as YouTube.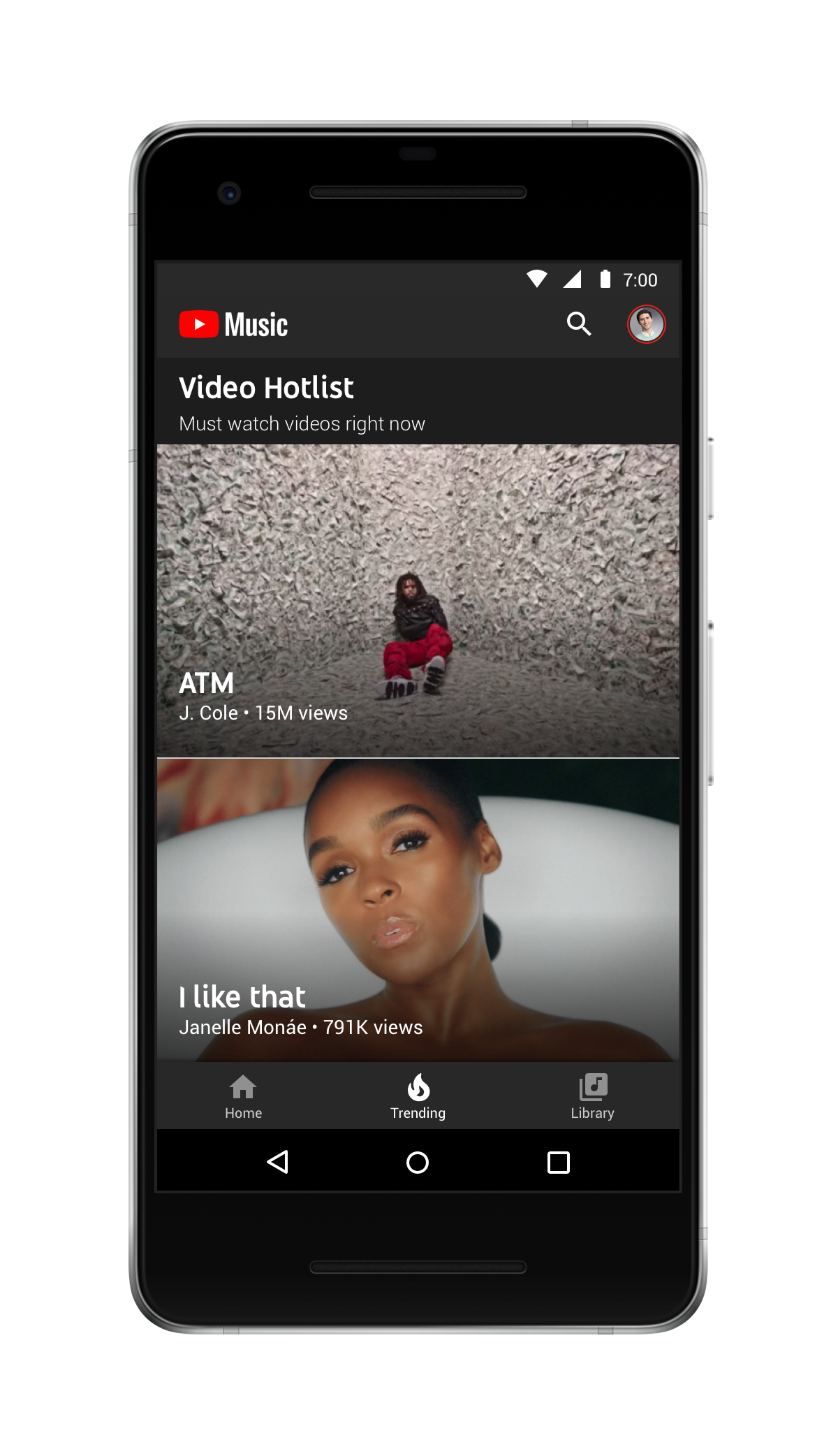 No surprise, Google is adding its AI smarts to YouTube Music. The company says a Shazam-like feature will be built in that spares you when you've got a song stuck in your head and can't remember its name. Its search feature will give you results for vague queries like "that hipster song with the whistling" or with just a few lyrics like "I make money moves."
READ MORE:
The ability to curate music to one's personal tastes is becoming the most important differentiating factor among music streaming services. Google, with its endless database of knowledge about your browsing and listening habits, thinks it has a leg up. YouTube Music's home screen will dynamically adapt based on your listening history, where you are, and what you're doing.
It's as creepy as it sounds. Google says it will recommend something relaxing when it detects you're at the airport, so you can be calm during your flight. When you're at the gym, it might suggest something more uptempo to get you pumped up. Playlists also play a vital role on the app, appearing on the home page with personalized selections of new music, a My Mixtape playlist, another called Throwback Jams, and lists of music videos and clips from live performances. Google has not said anything about podcasts, which are currently available on Play Music.
How much does YouTube Music cost?
YouTube Music cost: Free
YouTube Music Premium cost: $9.99
YouTube Premium cost: $11.99
How much you'll pay depends on two things: your tolerance for ads interrupting your jams and whether or not you subscribe to YouTube Premium.
YouTube Music, the ad-supported version of the service, is free. Unfortunately, the company has not said what features will be available to those who don't pay. For example, will free listeners get on-demand access or can they only listen to playlists? Also, will the mobile and desktop experience differ? If it's anything like Play Music, free listeners should have plenty of streaming options.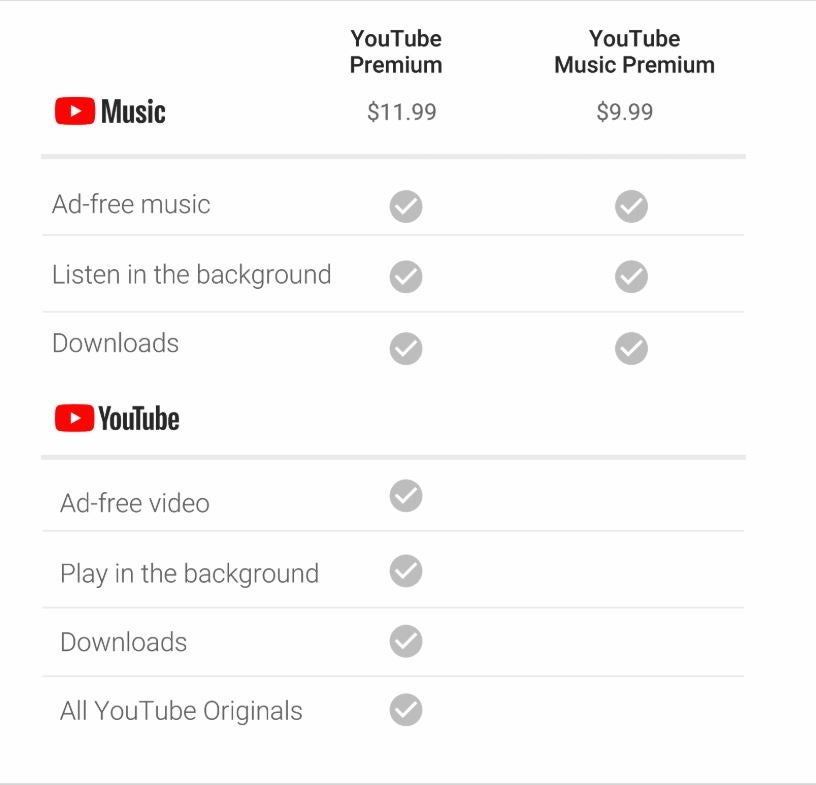 YouTube Music Premium, the paid version of YouTube Music, costs $10 a month, the same as a single account for Play Music. You'll get the full experience with Premium, including ad-free on-demand listening, a complete selection of music and videos, and the ability to play music in the background and download music to listen offline.
What if I subscribe to YouTube Premium?
When Google announced YouTube Music, it also unveiled a new ad-free video subscription service called YouTube Premium. A rebranding of YouTube Red, Premium gives users access to original series and movies, like Cobra Kai. It also lets them listen to music in the background as they navigate around their device.
Most importantly, YouTube Music Premium comes bundled in the $12 a month subscription for YouTube Premium. So for $2 more a month, you'll get original shows and movies along with the other perks YouTube Premium offers. Note, if you already subscribe to YouTube Red, you'll be grandfathered into YouTube Premium and, therefore, gain access to YouTube Music Premium.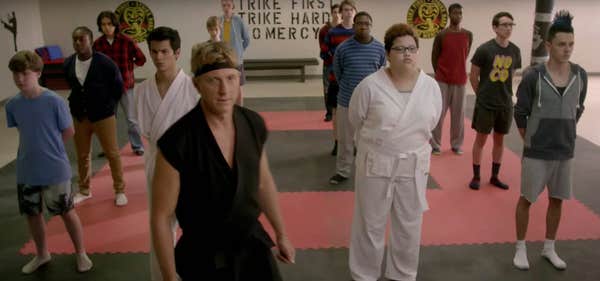 What about Google Play Music?
If you're a Google Play Music subscriber, you'll also get YouTube Music Premium as part of your monthly subscription. This may sound too good to be true, but remember, these two services overlap quite a bit, so you'll likely choose one over the other. Since you don't have to pay extra, you'll be able to compare the two side-by-side and pick your favorite.
Sadly, if you end up preferring Play Music, you might be out of luck. According to multiple reports, YouTube Music will replace Google Play Music in the near future after the company closes the gap between the two services. As of writing, Play Music will stick around after the launch of YouTube Music.
YouTube Music student rate
Sorry students, you'll likely have to pay full price. Google hasn't specified whether it would offer student pricing like Spotify, so it's safe to assume it won't, considering Play Music had no such discount.
READ MORE:
YouTube Music vs. YouTube Premium
It's worth comparing these two new services given the confusion already surrounding them.
YouTube Premium: A rebranded YouTube Red, YouTube Premium is a subscription service exclusively for YouTube. It offers ad-free viewing of videos, background playback of videos on mobile devices, and offline play. Premium subscribers also get ad-free YouTube Music Premium and YouTube Premium Original movies and TV series bundled in. YouTube Premium costs $12 a month, or $10 a month if you were previously subscribed to YouTube Red.
YouTube Music: Google's new approach against Spotify and Apple Music, YouTube Music will eventually replace Play Music as the company's primary music streaming service. YouTube Music combines millions of songs, artists, and albums with thousands of content exclusive to YouTube, like music videos, live performances, and unreleased tracks. Don't be fooled by YouTube Music Premium, which is just the paid ad-free version of YouTube Music. Again, if you're a YouTube Premium customer, access to YouTube Music Premium is included in the price.
YouTube Music vs. Spotify vs. Apple Music
Google will have a difficult time taking customers away from other music services. Once users are locked into a subscription, there's little reason to switch. Unfortunately for Google, Spotify and Apple Music are two very competent competitors with a massive library of music and playlists.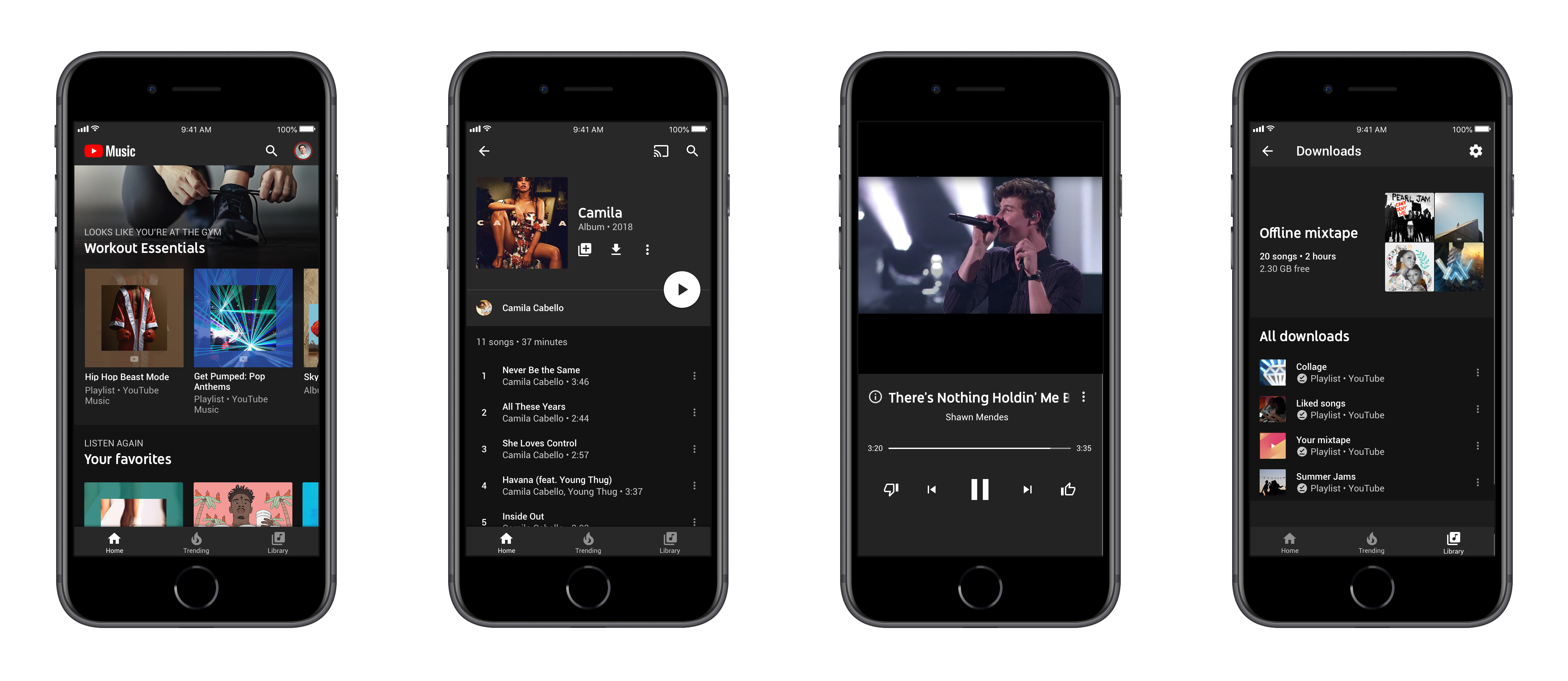 All three paid services cost $10 a month, though only Google and Spotify offer a free version. For TV viewers, Google has YouTube Premium with its library of original content for $12, while Apple has its own originals included in the price of Apple Music. For our money, we'd choose Spotify, which now comes with Hulu for $13 a month (or just five bucks for college kids). Spotify Premium for Family also allows up to six users for just $14.99. The only catch is that they all have to use the same address.  
Apple Music once dealt with exclusive albums, meaning music from high-profile artists would land on the service in advance of its competitors, but it has since dialed back. Google and Spotify have always stayed away from those deals.
READ MORE:
Since all three services have tens of millions of tracks, curated playlists, and useful discovery options, deciding where YouTube Music lands in this extremely competitive space will ultimately come down to execution. Namely, how well do its algorithms cater music to your personal tastes, how much of a benefit will YouTube videos add, and how organized is the app in separating videos from audio. If YouTube Music starts playing a poor quality song from a 13-year-old cover artist when a user just wanted to listen through an album, they might jump ship to a more straightforward service.
Is YouTube Music Premium worth it?
Google hasn't published the full details on what the premium version will offer compared to the free option. Based on what we know—yes, Music Premium will be worth it for most people. Google says its paid membership adds background listening, downloads, and ad-free music. Background listening is particularly important given the amount of video content Google says it coming to YouTube Music. Without it, you'll have to keep your display on to listen, which could take a toll on your phone's battery life.
Similarly, downloading songs lets you listen to music without eating up mobile data and even conserves battery. It's especially useful for travelers who want to block out airplane noise and not suffer through the selection of elevator music some airlines offer. These perks, along with uninterrupted ad-free listening, make the Premium version an easy choice for the standard music streaming price of $10 a month.
If you're an avid YouTuber, we recommend paying the extra $2 a month, or $24 a year,  for YouTube Premium.
YouTube Music release date
Google will roll out YouTube Music on May 22, starting in five markets: the U.S., Australia, New Zealand, Mexico, and South Korea. Over the coming weeks, it will become available in Canada, the U.K., Austria, Denmark, Finland, France, Germany, Ireland, Italy, Norway, Russia, Spain, Sweden, and Switzerland. In South Korea, Google will only offer YouTube Premium (for $10), not YouTube Music Premium.
For more specific release dates or if your country wasn't listed, head over to music.youtube.com/coming-soon to sign up for updates.