Imagine if Twitter had a function that automatically and accurately pulled up only the tweets from people in your immediate area, but you couldn't see who tweeted what, just a stream of anonymous posts from the people closest to you.
That's the basic elevator pitch for Yik Yak, an anonymous, hyper-local social app quickly gaining young followers. Like Snapchat, Yik Yak was founded by young men who met in a fraternity; Brooks Buffington and Tyler Droll met attending Furman University, a liberal arts college near Greenville, S.C.. The frat brothers decided to launch an app development company together, but their first venture, a social polling app called Dicho they built during their last year of college, didn't take off. "Turns out you don't need to poll your friends that often," Buffington told the Daily Dot.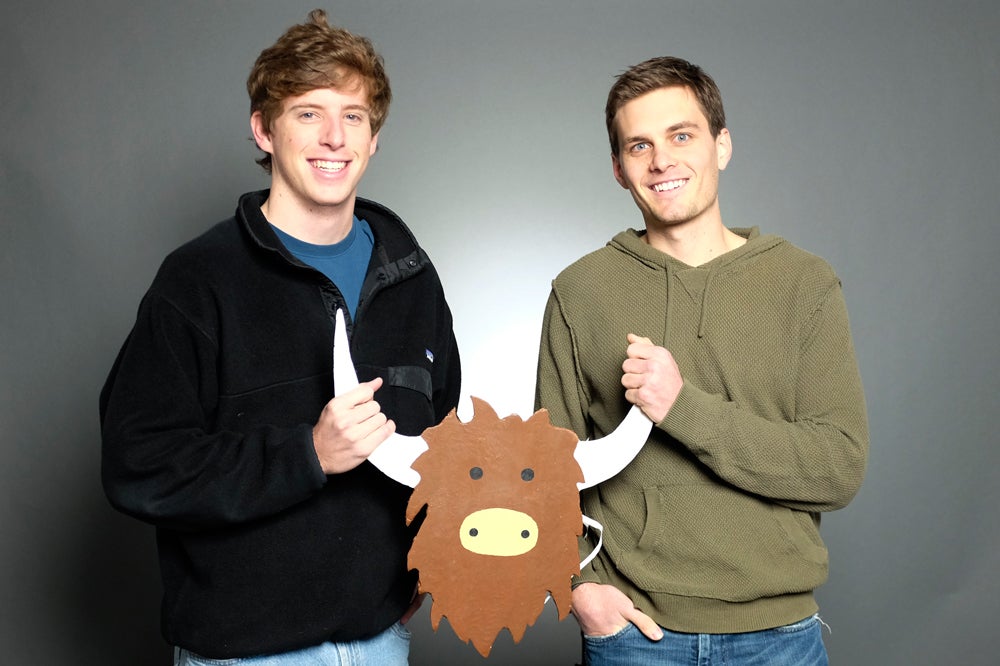 Their second attempt at an app, Yik Yak, was far more successful than Dicho, and far more successful than they predicted. Since debuting in November, Yik Yak went from a tiny startup (Buffington and Droll are still the only employees) to, as of writing, the 20th most downloaded social app in the U.S.
But the success has prompted serious growing pains. For starters, the team plans to remove the current 500-person cap that the posts have to ensure that everyone in the 1.5-mile radius can see what's going on. But more pressing: Yik Yak has been around for less than half a year, and the app is already banned at high schools across the United States. Or, to be more accurate, the app has already banned itself from high schools. After a series of bullying incidents left parents and educators concerned that the app, which allows users to post anonymous messages to people within a 1.5-mile radius, could become the next Ask.fm-esque cyberbullying quagmire, Yik Yak's creators took the unusual step of paying to block itself at middle schools and high schools. By Buffington's estimation, the app is blocked on 85 percent of these campuses.
Yik Yak's choice to ban itself from the places with the most active users was costly, both financially and in terms of gaining users in the short-term. "We paid a lot of money for those data points," he said, talking about the information the team used to turn off the app around schools. But the bullying problem has to be addressed before the app can expand. "We're trying to be as proactive as we can with it. Obviously we want this to be sustainable and we want what we're creating to stick around for a long time."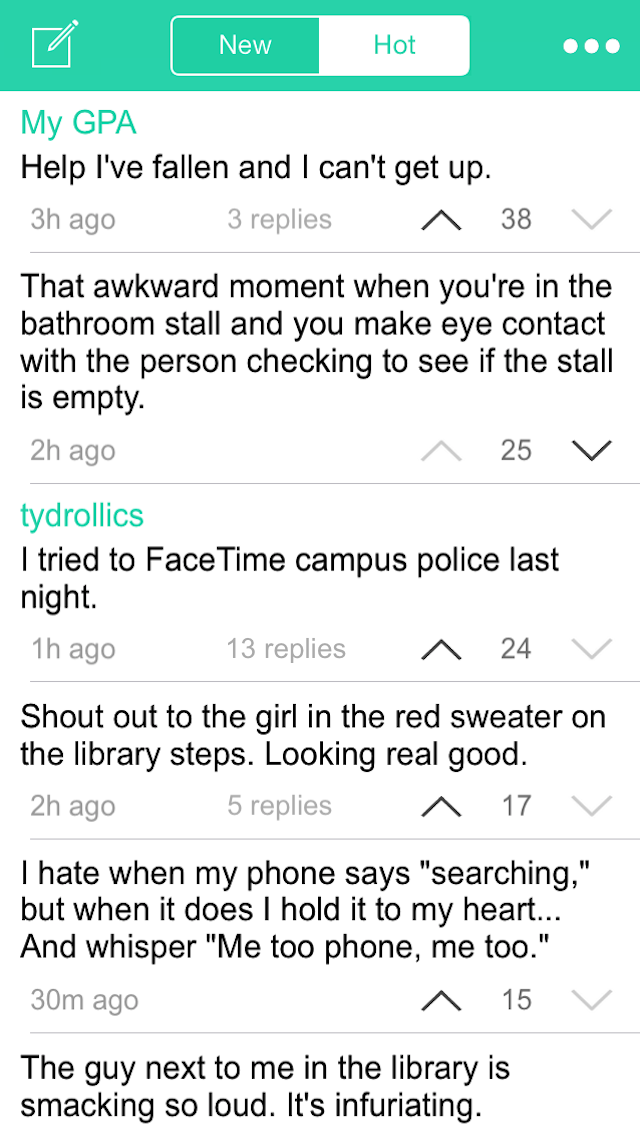 Buffington compared the backlash against Yik Yak to concerns raised about Snapchat, and even Facebook. But he's hoping he and Droll can expand the fan base to an older crowd. Even though the app currently has a very young fanbase, its name came from a different generation: Droll's parents provided the distinctive title.
Buffington hopes the app's trajectory will make it a must-have app for people of all ages in the future. "We're focusing on college students right now," he said. "But there's a lot of other avenues where Yik Yak works really well, where older people attend, like sporting events, or concerts. Conferences is another big one. Pretty much any grouping of people, festivals, things like that. So we're excited about this summer coming up," he said.
Yik Yak hasn't reached out to partner with festivals or large events yet, but Buffington is right when he points out that there's a market for this: Just look at how Secret gained momentum at SXSW. Secret's new Nearby feature likely threw Yik Yak for a loop, since it brings the two apps in sharper competition. But even though Secret is getting more press, Yik Yak could give it a run for its money.
Turning it on today from my apartment, the feed was much more lively than my Secret feed (although much less elegant-looking). Yik Yak also cultivates community more than competitors like Secret or Whisper; you can "Reyak" someone's post to spread the word (which… kind of sounds like you threw something up again, but OK), and users can select a handle to sign their messages, which makes it a little more like Reddit than Whisper. And finally, Yik Yak may be anonymous, but it does show a map with the location of the person who put up the post when you click on it…so while it doesn't reveal your identity, it does reveal your approximate location, which gives it a different flavor than Secret.
Before it can tackle Secret, however, Yik Yak plans on bulking up on the basics. "Obviously things grew a little faster than we anticipated," Buffington said.
Yik Yak is experiencing substantial growing pains, but the creators' willingness to take extreme measures to make their app safe speaks well of its future. If it can curb the bullying, perhaps Yik Yak could give the rest of its anonymous apps' some more competition… and maybe even convince them to take the consequences of the secret-sharing genre as seriously. 
Photo via YikYak