At an event in San Francisco on Wednesday, Instagram unveiled the latest venture for its photo and video-centric social media platform: IGTV, a new destination for long-form video. Here's everything you need to know about it.
What is IGTV?
IGTV is designed for watching long-form vertical video from your favorite Instagram creators, Instagram CEO Kevin Systrom said. The hub, which will be available as part of the main Instagram app beginning today and as a standalone iOS and Android app in the coming days, aims to build on the updates Instagram has made since it first introduced video five years ago in 2013.
According to Instagram, teens are watching 40 percent less TV than they used to but are increasingly watching video on their phones. That video often isn't designed for the smartphone experience. It's horizontal, and it's difficult to discover new content, for example. Instagram hopes to target those pain points by making IGTV vertical video-only and by highlighting content from established brands and creators.
READ MORE:
How does IGTV work?
IGTV videos start playing automatically as soon as you open the app. It will automatically pull content from people you already follow, so there's no need to hunt for videos you might enjoy. But you can discover something new by swiping up to switch to another video or choose from one of four sections: "For You," "Following," "Continue Watching," and "Popular." You can also follow specific creators in the app for their uploads to be inserted into your recommendations.
As with Instagram Stories and posts, you can like, share, and comment on videos. You can also send them to friends through Instagram Direct.
How to use IGTV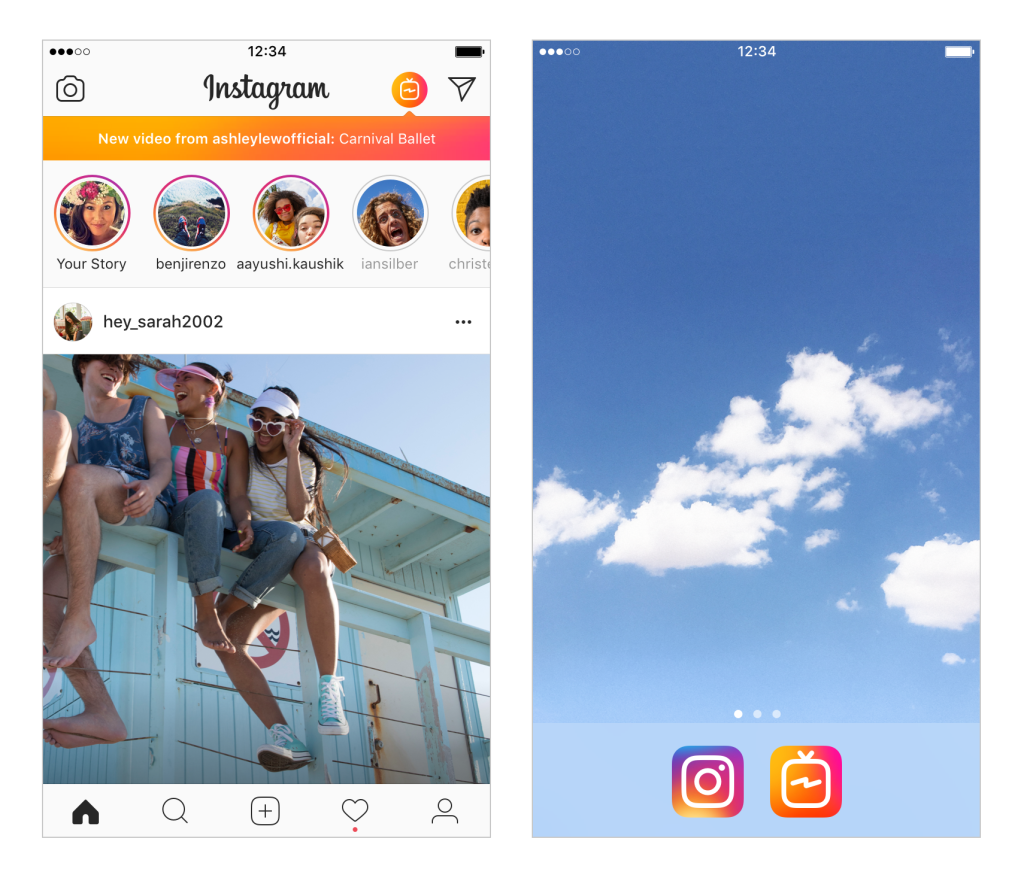 You will be able to watch IGTV videos one of two ways. The first is by tapping a new icon in the upper right of the main Instagram app that will take you to IGTV. The icon looks similar to a TV screen and is situated next to the Instagram Direct paper airplane icon.
The second is through a standalone IGTV iOS or Android app. Instagram decided to go with a separate standalone app for this experience because of the way people tend to use Instagram.
"In all of our research, what we figured out was when people browse through feed they don't want to stop and watch a 10-minute video," Systrom said. "It makes the experience clunky. So we made it a separate space and dedicated app you can tap on it and enjoy video and catch up with friends."
Who can share videos on IGTV?
While IGTV will certainly be a place where brands and influential creators (or influencers) can share longer, YouTube-style video content, Instagram isn't limiting its broadcasts to those accounts.
At launch, Instagram has partnered with a handful of its top creators to create content for the new platform. However, once the standalone app lands in the App Store and on Google Play, anyone will be able to upload videos. Instagram doesn't have any plans to start producing original content of its own for the platform; the app will be populated entirely by video uploads from users.
If you want to share an Instagram Live video to the app, there is no cross-posting capability at the moment. You'll have to download your Live video from the main Instagram app, then re-upload it to IGTV.
READ MORE:
How long can IGTV videos be?
IGTV videos can be up to 60 minutes long, but initially, only a select number of users will be able to post videos that long. All users will be able to post videos up to 10 minutes in length. Eventually, however, everyone will be able to post videos up to an hour long.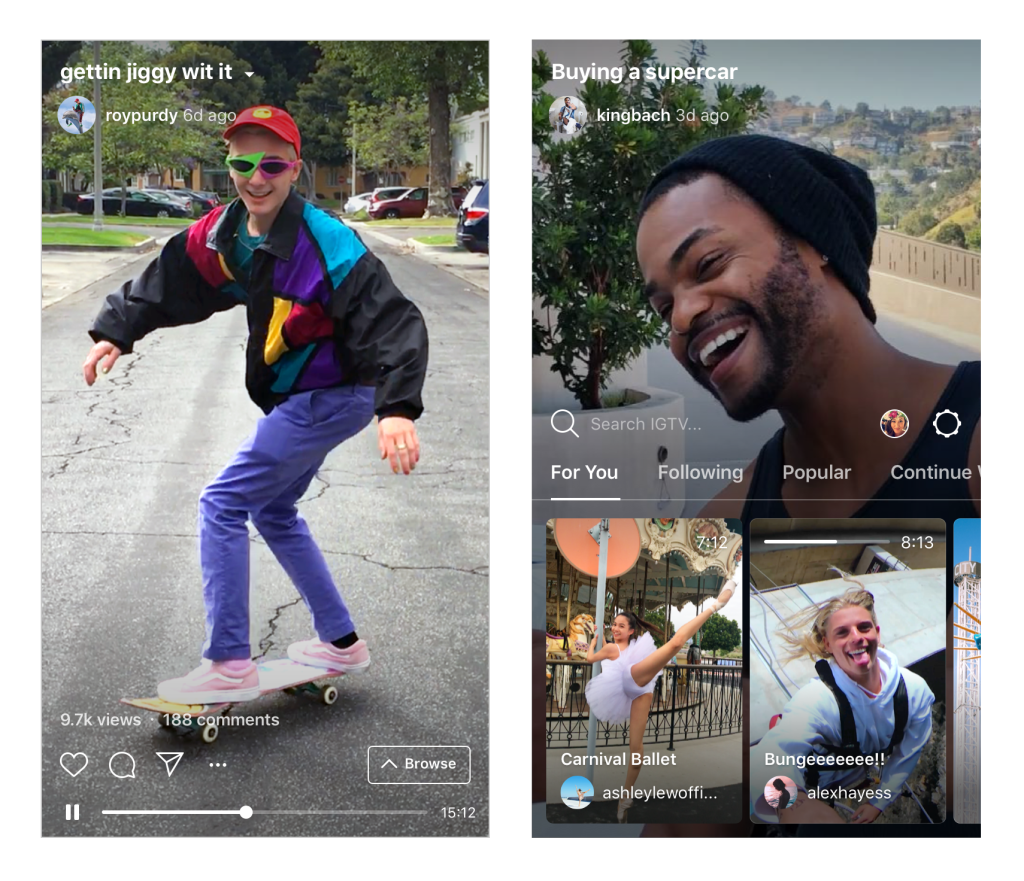 Can you make money through IGTV?
Systrom says that IGTV will be completely ad-free to start, but ads are "obviously a very reasonable place to end up." Instagram isn't directly paying creators—and unlike YouTube, it doesn't yet have a revenue-sharing agreement in place—but it's something the app plans to consider in the future.
Instagram now has 1 billion global users, so creators potentially have a huge and profitable audience to tap into.
The IGTV app is rolling out globally over the next few weeks.
Need more help? Here's how to repost on Instagram, how to post longer videos to Instagram, the easy way to save Instagram videos, and the simple way to add music to your Instagram videos. You can also download full-resolution Instagram photos.
If you're looking to spice things up, here are some tips for Instagram flirting and how to find porn on Instagram (and instructions on how to clear your search history). If you're feeling petty, here's how to tell if someone blocked you on Instagram and see all of the people who unfollowed you. You can also disconnect Facebook from Instagram or unblock someone. For more tips, see our ultimate beginner's guide to Instagram.