Activists in New York City projected a giant, moving eyeball onto the faceless downtown Verizon building Monday night.
Like a modern, real life Eye of Sauron, the projection stood, of course, for the National Security Agency. Heavily criticized since former contractor Edward Snowden leaked agency documents in 2013, the NSA has been criticizing for tracking most American phone records, and for possessing the ability to track practically anyone's Internet activity in real time.
The project was the latest work by the NYC illuminator, an Occupy Wall Street-born collective dedicated to shining giant, politically themed images onto NYC buildings. About a dozen people, most armed with video cameras, came to help.
The looming, stark Verizon building near the Brooklyn Bridge (not to be confused with the nicer one), which provided the Illuminator's canvas, has been called "disturbing" by critics and ranked among the ugliest in the world.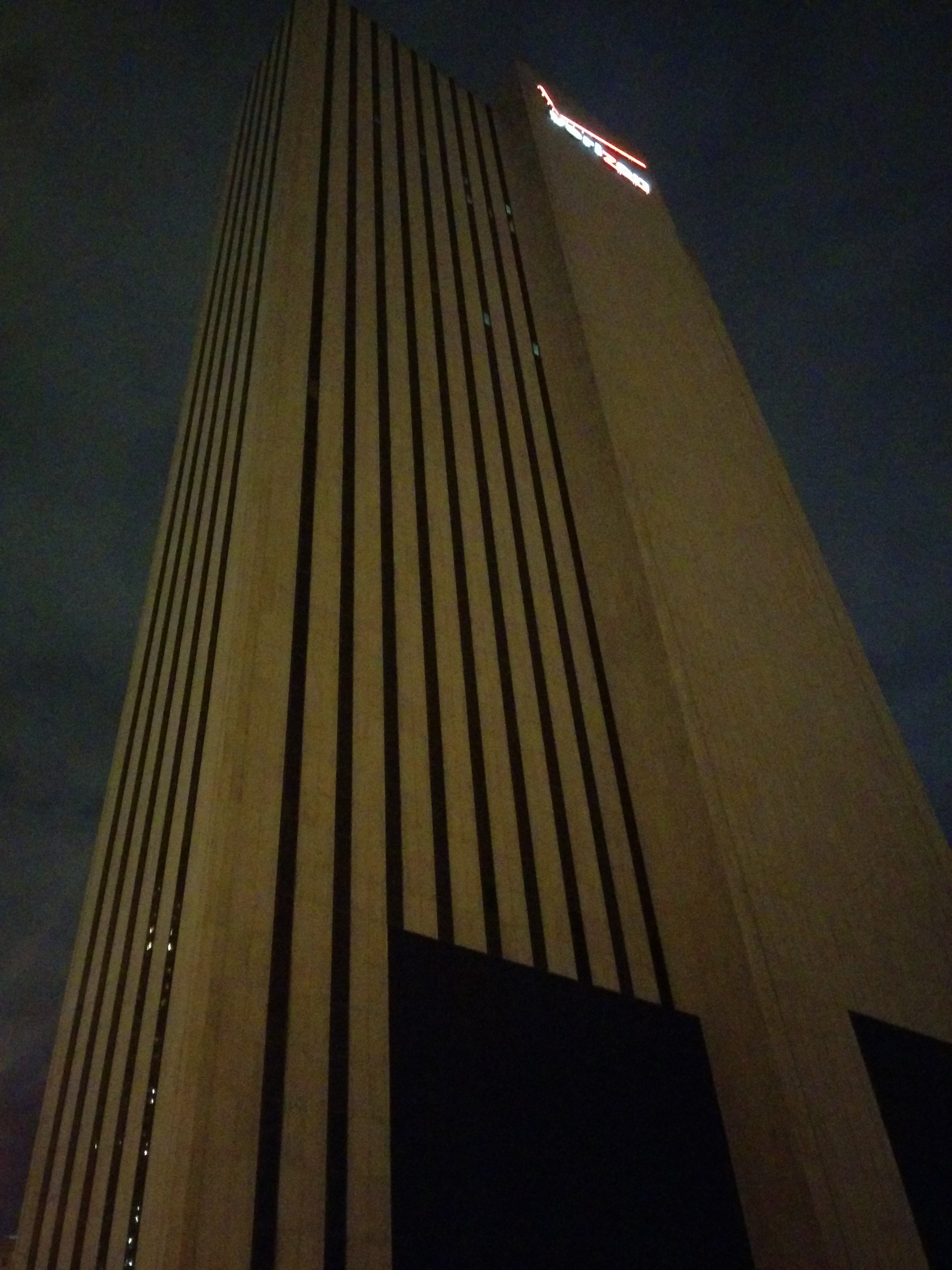 "We're hoping to creep people out," organizer Kyle Depew said. "To humanize and bring to life the NSA through this vision of the eyeball."
Given the iffy legality of being on most NYC rooftops, the group vowed to find someone who would volunteer their apartment. Eventually, they settled on the sprawling Alfred E.Smith public housing complex, and knocked on doors until they found a painter sympathetic to the cause.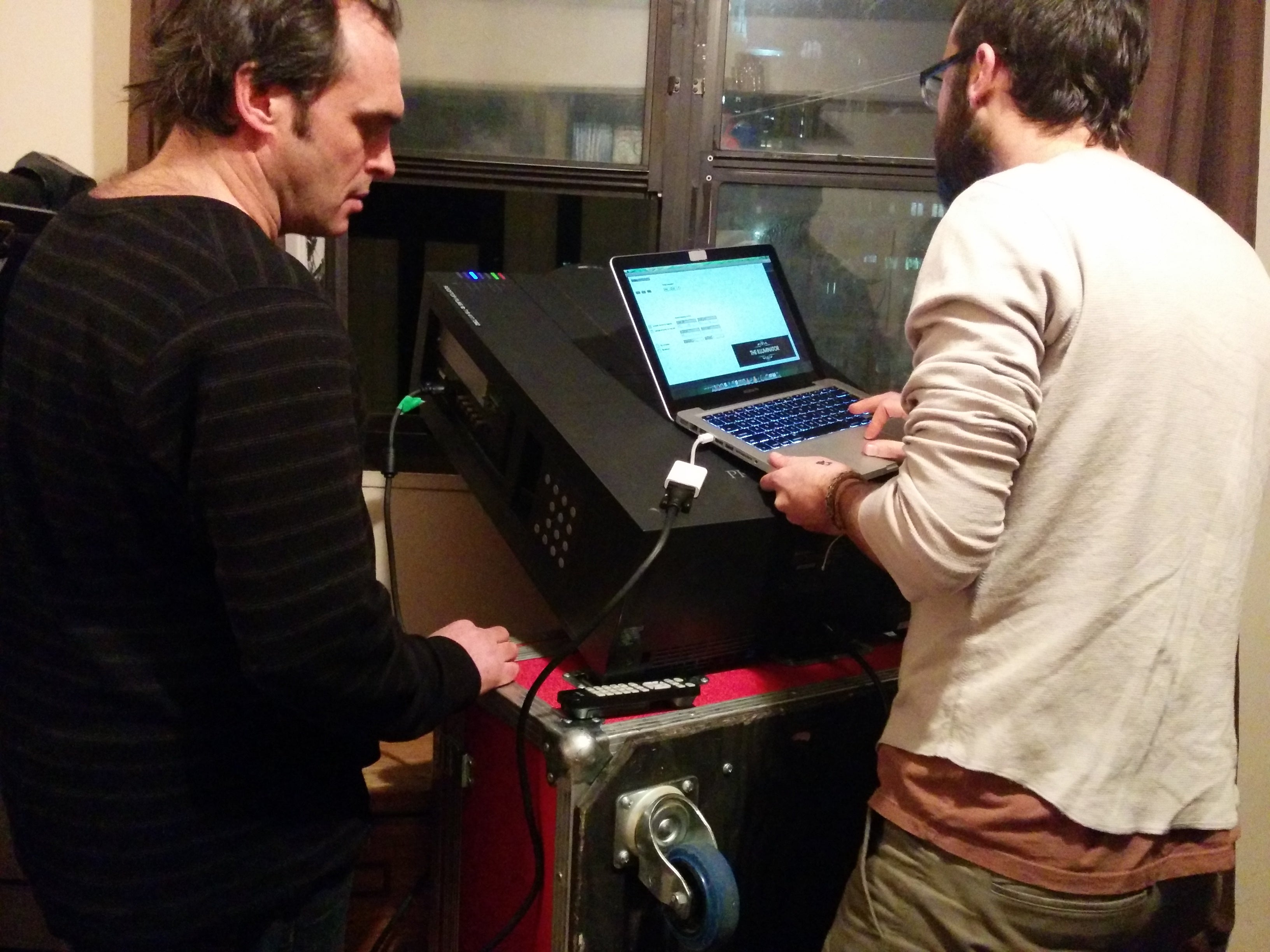 The collective sent their cameras out to grab the image from a host of angles, and are currently splicing them together for a video in anticipation of the Day We Fight Back, the Internet-wide protest scheduled for Feb. 11.
"It's a day to fight back against the NSA, and for Internet freedom," Depew said. The Internet's kind of of the last democratic medium that we have, so it's important to throw down for it."
Photos by Kevin Collier