Sign up to receive the best of the internet straight to your inbox.
Welcome to the Tech Tuesday edition of the Internet Insider. With Trump's presidency reaching its final days, some of his supporters are planning a virtual inauguration at the same time as President-elect Biden's.
Here's what we've got on deck this week:
Over 300,000 have pledged to attend a virtual 2nd inauguration for Trump on Facebook
Lindsey Graham introduces bill to completely repeal Section 230
$600 COVID-19 stimulus checks spark outrage online
---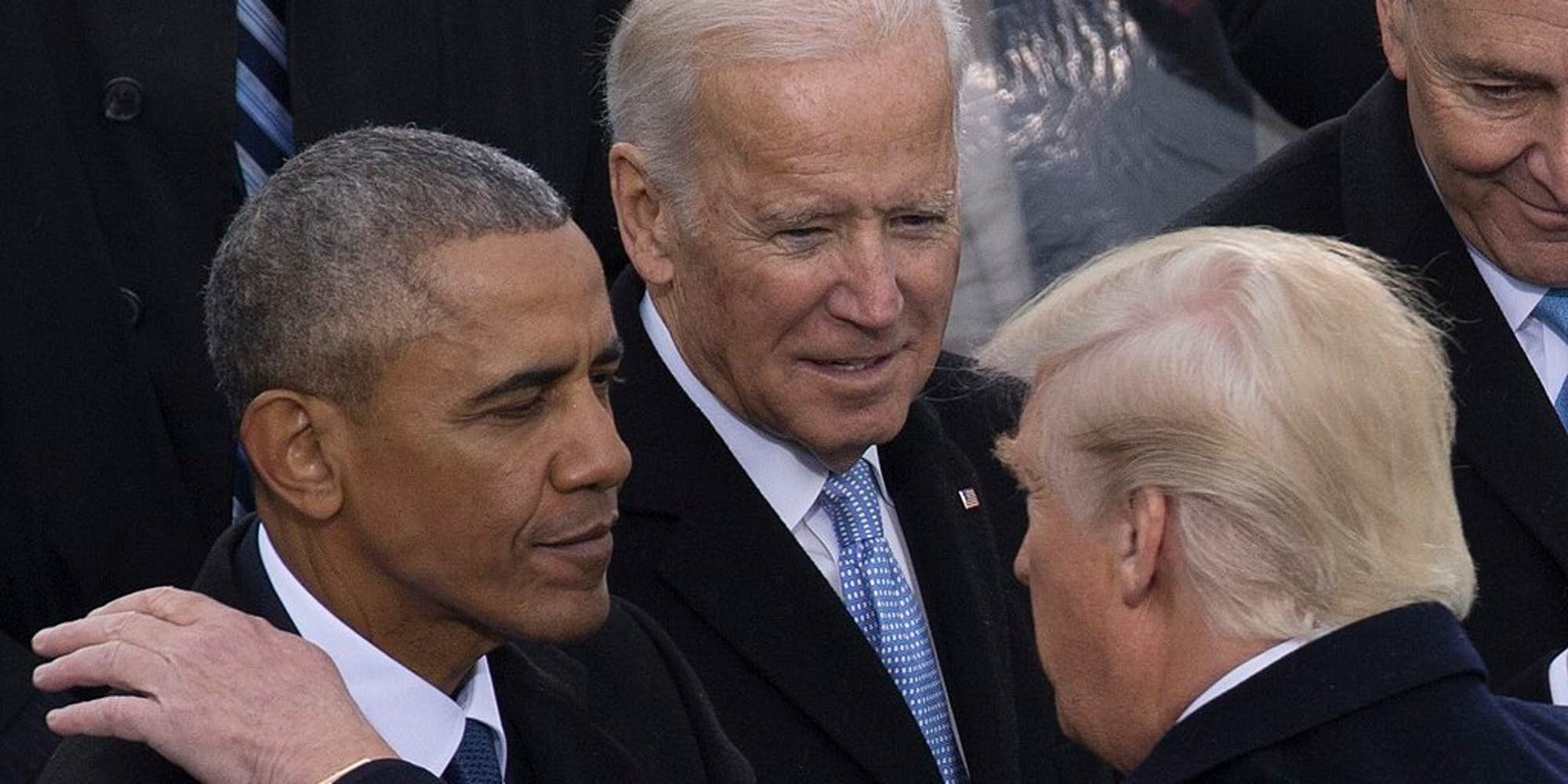 BREAK THE INTERNET
Over 300,000 have pledged to attend a virtual 2nd inauguration for Trump on Facebook
As President Donald Trump copes by denying he lost and trying to overturn the results, his supporters are working through their feelings by planning to attend an online-only "second inauguration."
The Facebook event for Donald J. Trump 2nd Presidential Inauguration Ceremony is to be held simultaneously with the actual inauguration of President-elect Joe Biden. This "inauguration" for Trump is purely theater, obviously.
That hasn't stopped nearly 325,000 from indicating they may attend; 60,000 of whom say they are definitely going. Unlike the debunked tale of a Trump inauguration planned for Mar-a-Lago, a sizable portion of the people attending the online inauguration are completely serious, as is the event itself.
It's even possible that the event is taking place with acquiescence, potentially even involvement, of Trump himself or his team. According to her online presence, one of the co-hosts was part of his campaign. The Trump campaign didn't immediately respond to questions about whether it was involved, or if Trump intends to attend.
According to a Twitter profile for co-host Evi Kokalari, who sometimes goes as Evi Kokalari-Angelakis, she was on the Trump Victory Finance Committee. In a late November op-ed she contributed to the far-right outlet Revolver News, she identified herself as a "Trump campaign surrogate." She's also been a guest on One America News Network (OAN).
Kokalari's Facebook page includes photos of her with high-profile Republicans taken in the last few months, including Eric Trump, Steve Bannon, Rep. George Santos (R-N.Y.), and Rep. Lee Zeldin (R-N.Y.). Those familiar with his work would probably agree that a fake inauguration is right up Steve Bannon's alley.
—Claire Goforth, contributing writer
---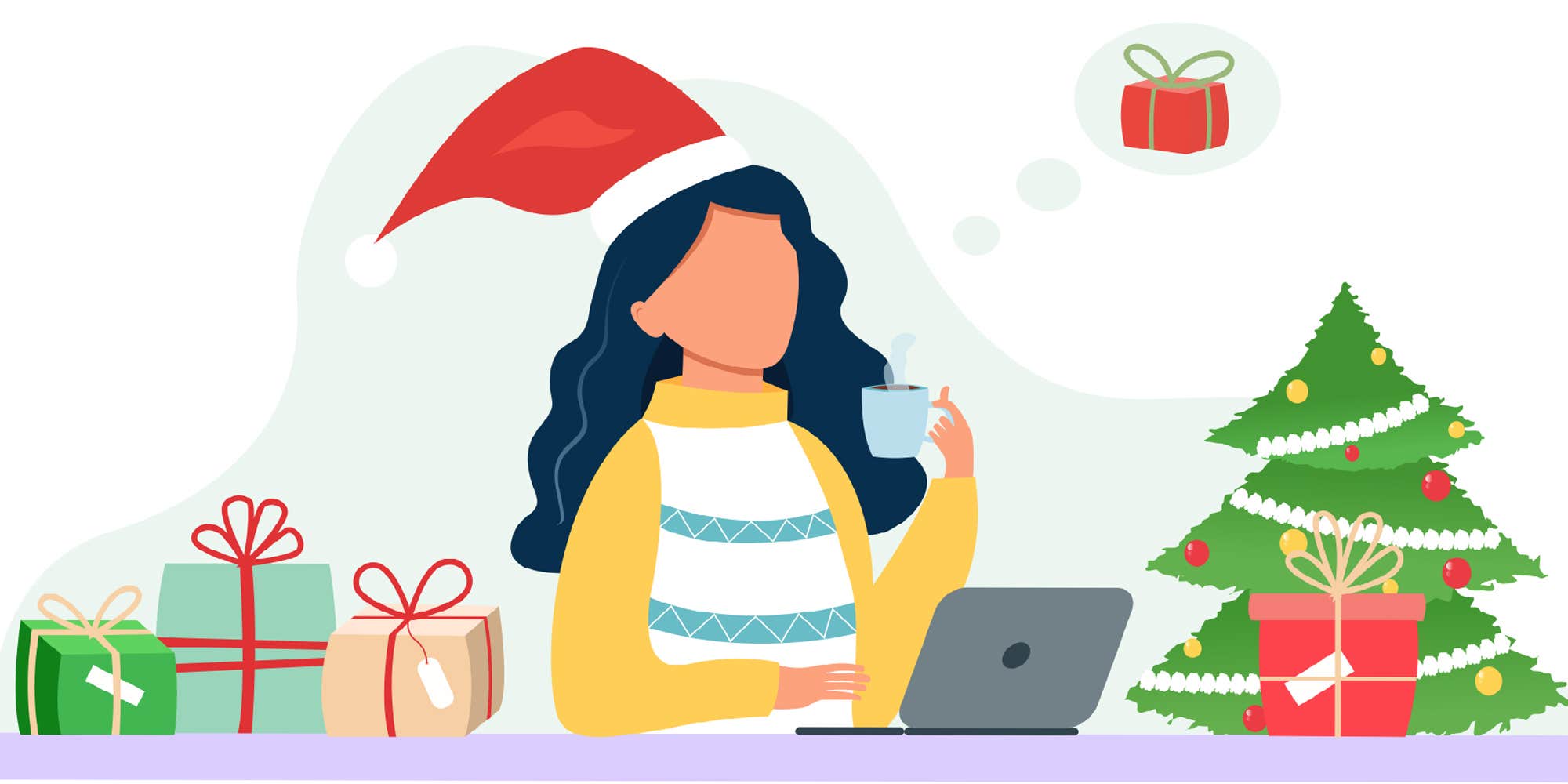 SPONSORED
Still rushing around trying to finish your holiday shopping? It happens to the best of us. But since malls are not exactly the safest places to be right now and shipping deadlines have long since passed, let Sam's Club do the shopping for you. Shoppers can use Sam's Club's Pickup service through Dec. 23 for last-minute gifts. Even better, curbside Pickup means you don't even have to get out of your car. Farewell, holiday stress!
---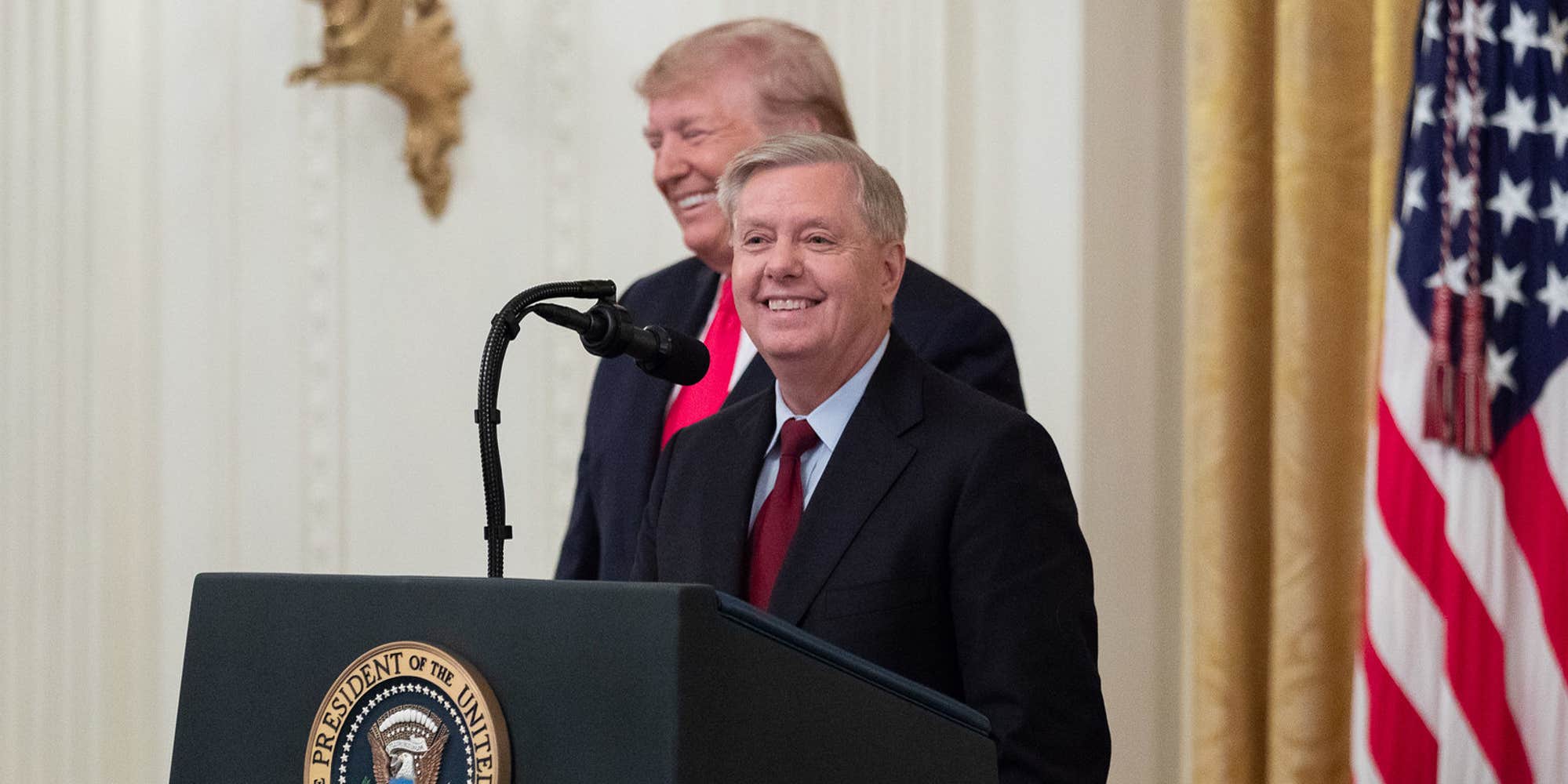 OVERLORDS
Lindsey Graham introduces bill to completely repeal Section 230
Sen. Lindsey Graham (R-S.C.) has introduced a bill that would repeal Section 230 of the Communications Decency Act, an important internet law, in two years unless Congress acts on it.
The bill is unlikely to become law. However, it is yet another example of Section 230 becoming a political football in Washington, D.C.
Section 230 shields websites from being held liable for what is posted on them by third parties and tech experts and advocates have warned that changes, or a repeal, of the law would have wide-reaching ramifications online.
Despite this, the law has become a target for lawmakers—including Graham—on both sides of the aisle. There have been numerous bills introduced in Congress that seek to change the law, but Graham's might be the first that calls for an outright repeal of Section 230.
Graham's bill would take effect on Jan. 1, 2023. He hinted at introducing the bill during an appearance on Hannity the day before introducing it. Meanwhile, President Donald Trump has become fixated on the law as his term as president nears its conclusion. President-elect Joe Biden has also raised concerns about the law.
Here's why it matters: Amid all of this, a group of internet companies have formed a coalition that will lobby Congress against making sweeping changes to Section 230. 
"Internet Works" is made up of nearly 30 companies including Reddit, Medium, eBay, Snap, Etsy, Vimeo, and the Wikimedia Foundation, among others. The lobbying group will "work with Congress to promote the benefits of Section 230," according to a press release about the formation of the group.
—Andrew Wyrich, deputy tech editor
---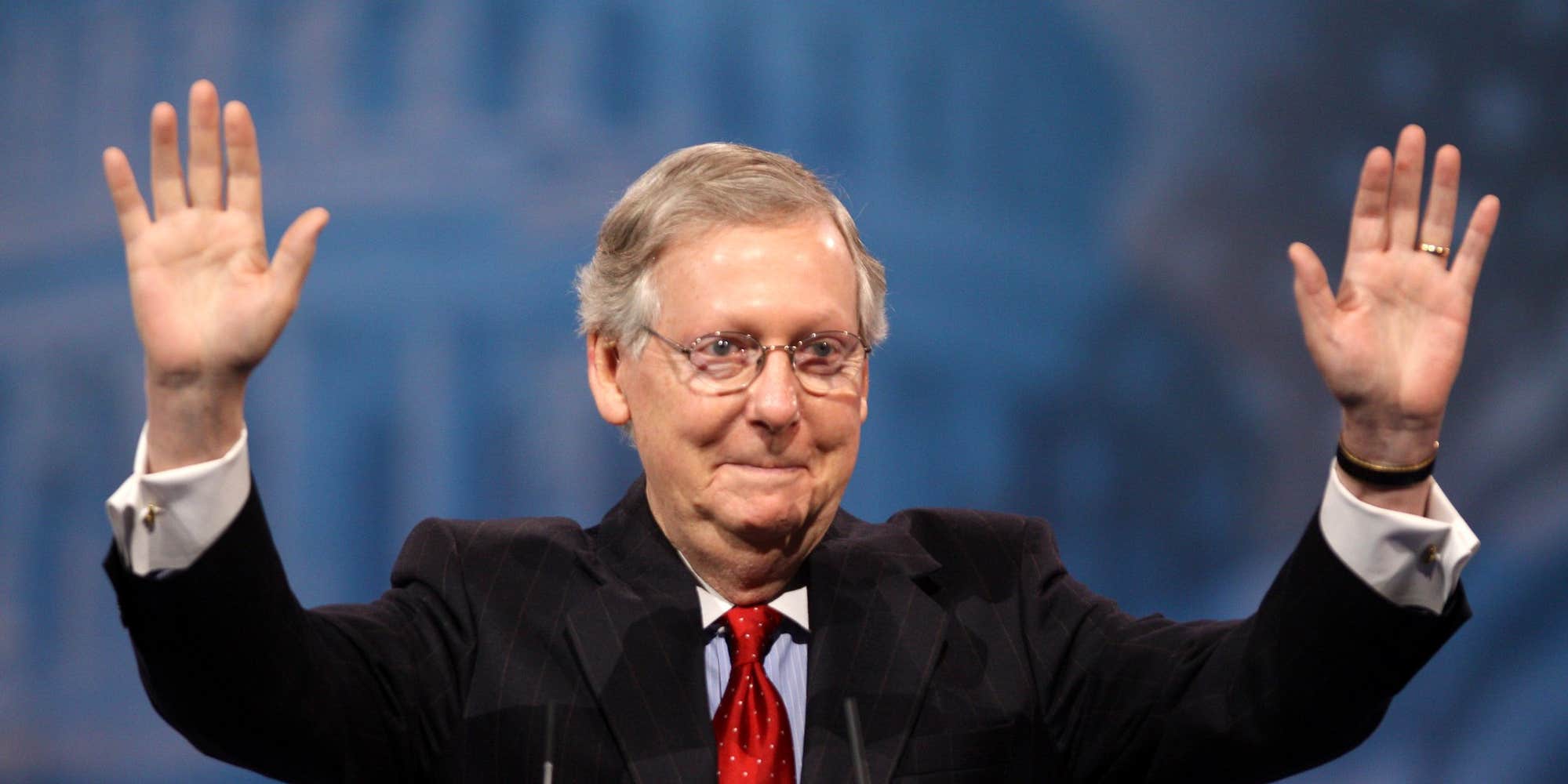 LOLITICS
$600 COVID-19 stimulus checks spark outrage online
After months of deadlock, over the weekend, congressional leaders announced that they'd reached a deal for a stimulus package meant to offset hardships caused by the COVID-19 pandemic.
Under the $900 billion stimulus, most Americans will receive up to $600. Democrats argued for more, but Republicans refused. To them, it was more than enough.
But the American people beg to differ. People were outraged at the notion that $600 was enough to make up for the months of lost wages many have experienced during the COVID-19 pandemic.
Many people made points about the bitter irony of how the richest country in the world spends its bounty, such as on a tax break for corporate meal costs and $1.4 billion for the border wall, both of which are in this spending bill.
Here's why it matters: The dichotomy between the wealthy and average Americans was top of mind as people contemplated the bill.
Numerous Twitter users bitterly pointed out that while some rich people host swanky soirees for large, often maskless, groups, others struggle to make ends meet and video chat with loved ones rather than risk in-person holiday events. Along this same vein, others argued that $600 was particularly cruel considering that the ultra-wealthy like the Church of Scientology and Kanye West got millions in stimulus via Paycheck Protection Program loans.
—C.G.
---
BEHIND THE SEAMS
While most spacefaring films focus on high-achieving explorers, astronauts, and lightspeed pilots, this video essay explores Alien's revolutionary blue-collar aesthetics that have influenced sci-fi for decades.
---
BTW