Meet the Samsung Galaxy Note 8, the first of a new class of luxury flagship smartphones. Until the recent unveiling of the $1,000 iPhone X, the Note 8 was the most expensive device on the consumer market with an asking price starting at $930.
While the Note line will forever be tainted by the memory of its exploding Note 7, the latest addition does almost everything right to distract you from its tumultuous past. But is it worth that near four-figure asking price? Let's find out.
Samsung Galaxy Note 8 design
It was the Note line that ushered in the "phablet" era at the turn of the decade, so it's no surprise the Note 8 is one of the largest mainstream phones you can buy.
The good news is that screen size is no longer an indication of a device's physical footprint. That's thanks to the best smartphone innovation of 2017: edge-to-edge display. How effective is it? The Galaxy Note 8 and iPhone 8 Plus are almost the same size, but the Samsung's display is a whole 0.8 inches larger. Take a look.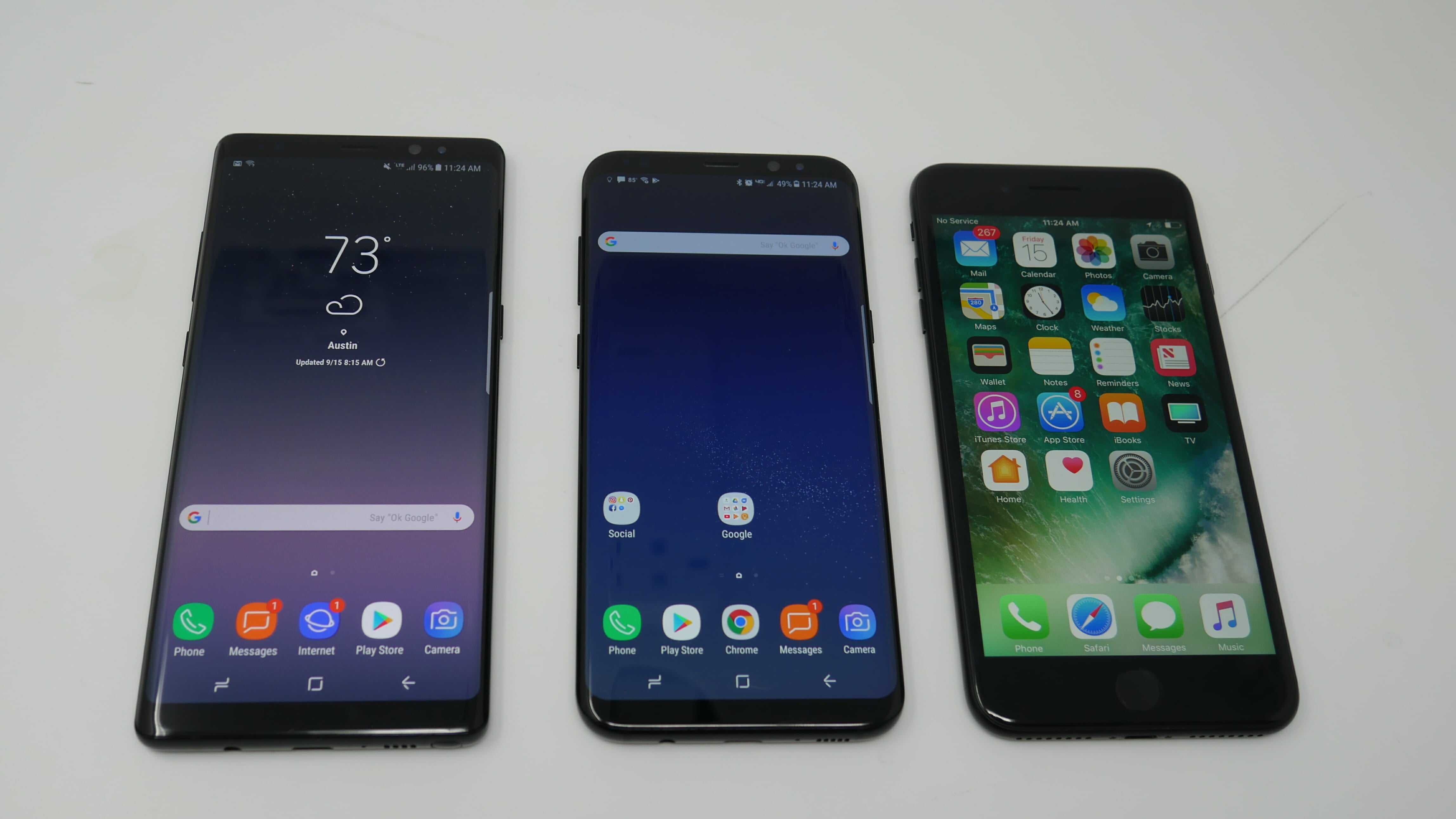 Don't get me wrong: The Note 8 is still a huge phone—it's just not as big as you'd expect considering the vastness of its gorgeous display. To give you an idea, I have pretty average-sized hands and my thumb can only reach about two-thirds up the display. The difficulty of reaching the top of the phone isn't helped by its baguette-like shape and extremely narrow 18.5:9 aspect ratio.
The device's thickness is unremarkable, neither thin nor chunky, but it's pretty heavy due to the large glass-coated aluminum frame and built-in S Pen. Like nearly every phone out there, the Note 8 is simply a large flat slab with rounded corners and curved edges. However, the first thing I noticed when picking it up were two pronounced seams running along its side. They don't cause discomfort, but it's surprising a phone this expensive doesn't have a flush finish.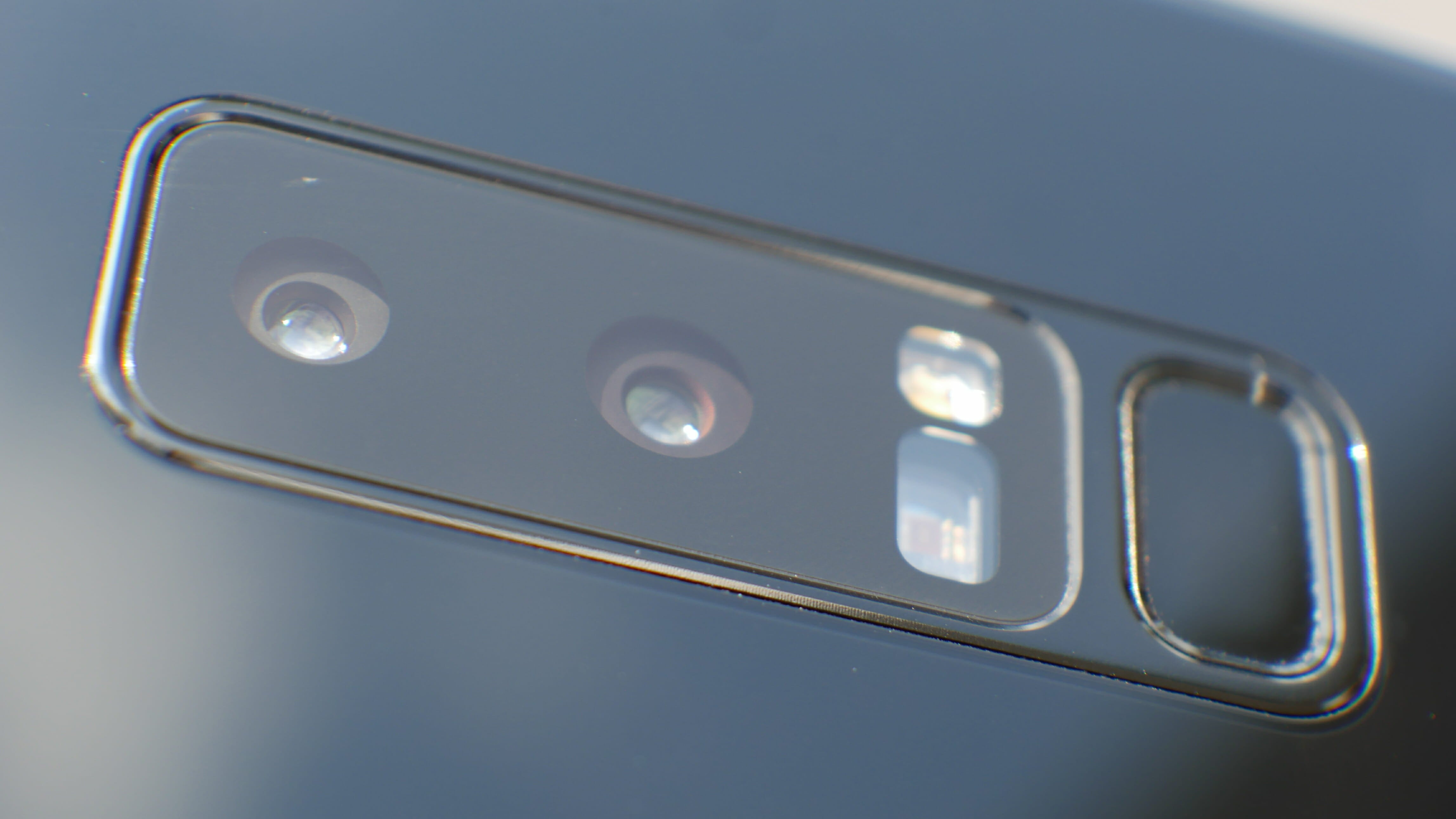 On the back is a dual-lens camera setup flanked by a terribly placed fingerprint sensor. Seriously, the sensor is far too high up the phone and ends up being a huge frustration. On top is a microSD and SIM card slot, while the bottom houses a headphone jack (yay!), USB-C port, speaker grill, and S Pen slot. The left side has a volume rocker and Bixby button (ugh) while the sleep/power button is on the right.
The Galaxy Note 8 is IP68 certified, making it resistant to dust, dirt, sand, and submersion in water up to five feet.
To close, the Note 8 looks and feels substantial, premium, and, aside from the edge-to-edge display, largely uninteresting.
Samsung Galaxy Note 8 display
The Note 8 comes with a huge 6.3-inch OLED display at a retina-burning 2960×1440 resolution. I can confidently say it's the best smartphone screen I've ever laid eyes on.
When compared to the LG G6's LCD panel—a display I praised earlier this year—the Note 8's screen looks more vivid with a wider range of colors, better contrast, and higher max brightness. Just check out how this Basiliscus (or Jesus Christ) lizard looks on these two phones: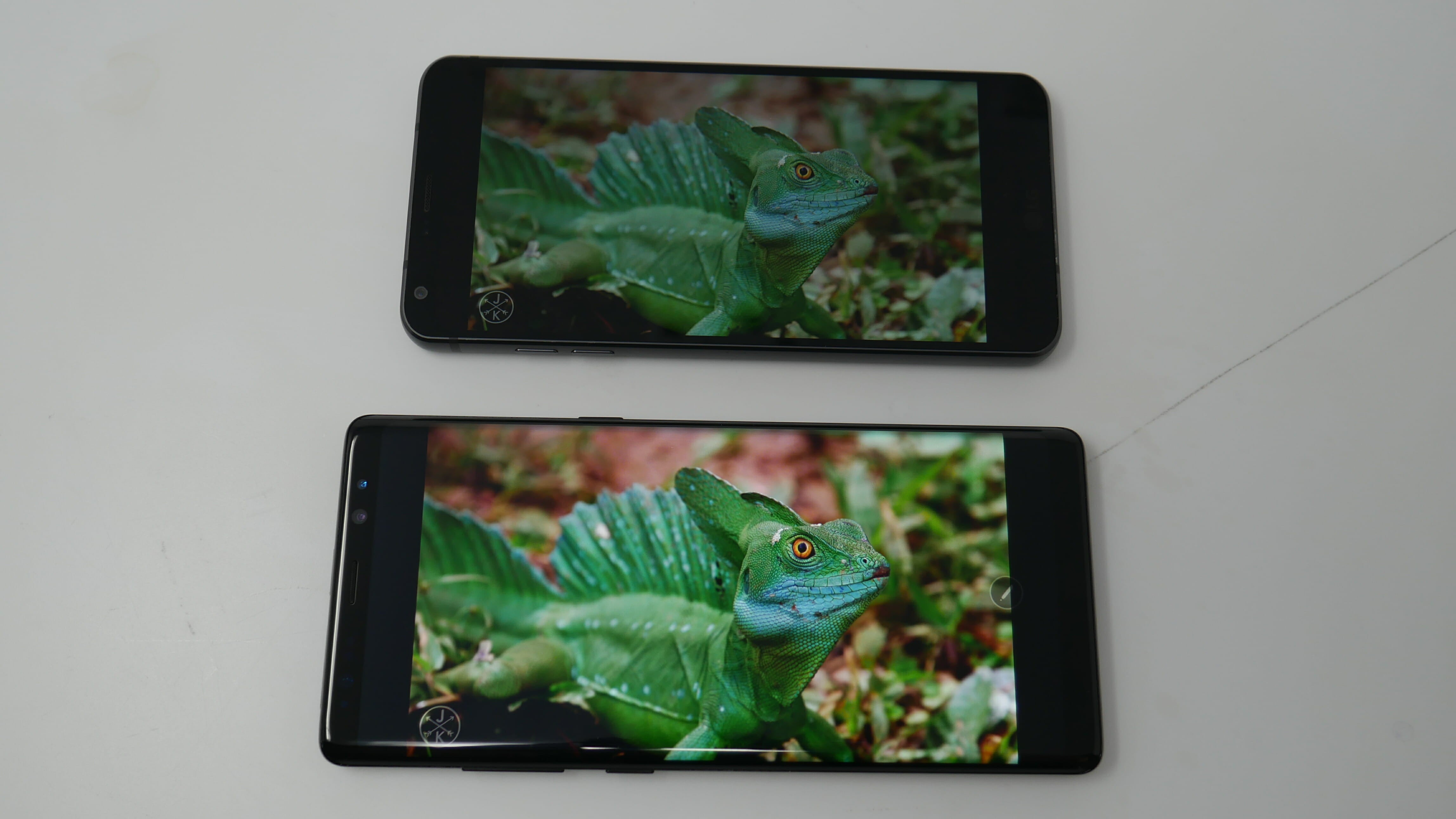 I became entranced in each of these stunning Planet Earth-like 4K videos, losing myself in the beauty of our planet as the YouTube playlist rolled on. When it was time to test color gamut and saturation, there was only one video clip I needed to watch: the bizarre opening sequence to Guardians of the Galaxy Vol. 2—and my goodness was it glorious. Colors popped with life, the contrast was excellent, and every line in little Groot's bark was clearly visible.
The Note 8 sports a similar edge-to-edge "Infinity" display as the Galaxy S8, but this time Samsung toned down the edge curves to maximize the writing real estate for the S Pen. The effect is jaw-dropping. It should also be pointed out that Samsung, unlike Apple with the iPhone X, chose not to push the display to the top of the device, so there's no awkward cutout.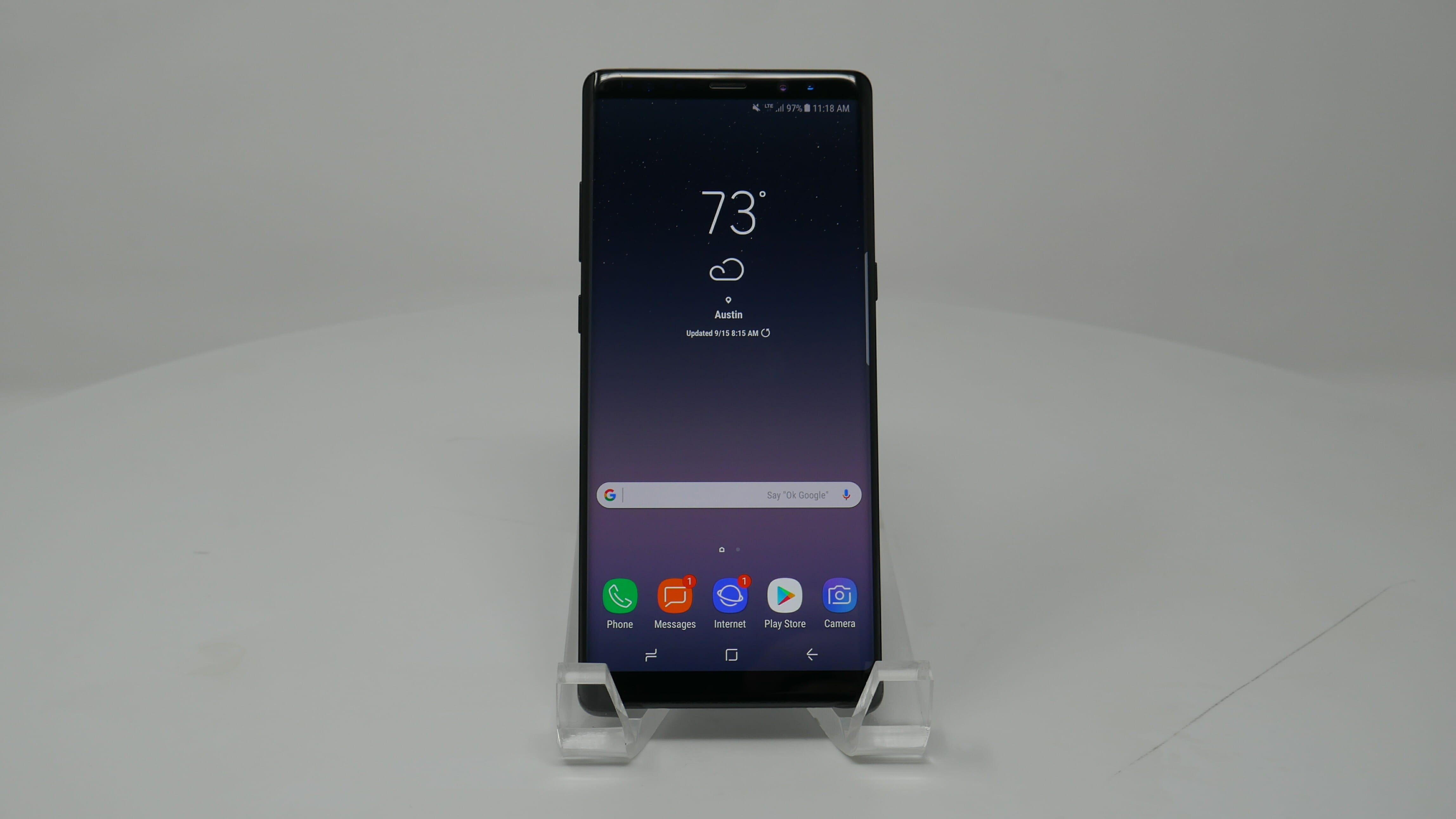 Incredibly, the Note 8's display brightness was measured by DisplayMate at a record 1,200 nits. Nits are a common measurement for smartphones and TVs that measures the amount of light that gets sent to your eye in a given area. That, along with strong contrast measurements, should keep the Note 8's screen visible in even the brightest conditions.
Samsung Galaxy Note 8 software
Having such a large screen at its disposal gives Samsung more flexibility when coding new software features. One addition I found useful is called App Pair, which lets you open two apps at the same time. You can also turn the screen on by simply pressing where the home button traditionally sat. Those are just a few tweaks Samsung made to Android, but fear not: The Korean giant has gotten better at holding back and refining its software.
Samsung has improved the interface of its skin from previous iterations, doing away with the childish bubbly look and replacing it with a professional, and dare I say, understated aesthetic.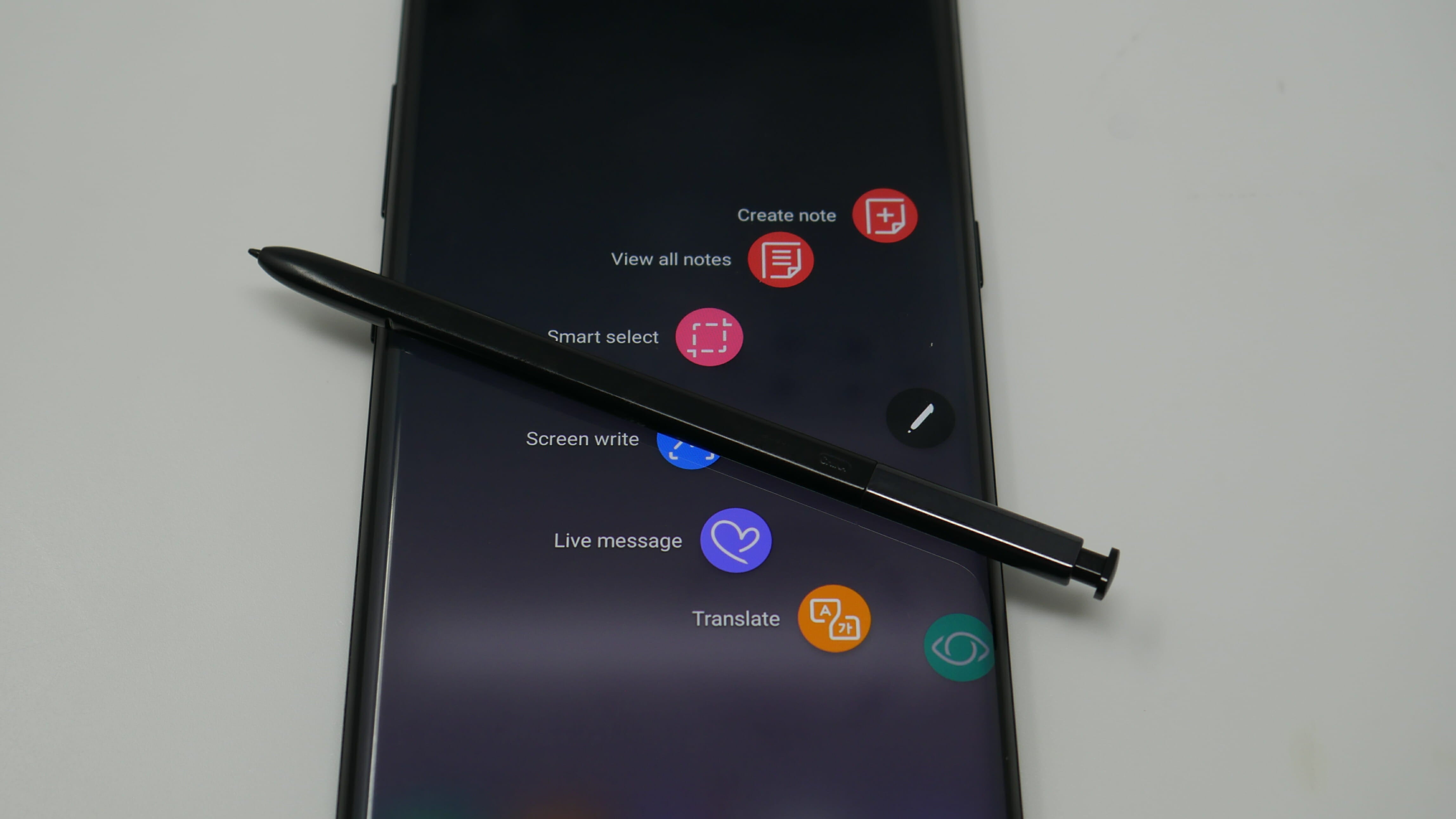 That takes us to the Note's standout feature: the S Pen. It's a genuinely useful piece of hardware that's well-implemented across the board. It writes well, fits snugly in the device, and comes with some nifty features. Among those are Live Message, which turns a message into an animated GIF, and Screen Off Memo, which allows you to pin messages to your always-on display.
And then there's Bixby, Samsung's Siri voice assistant competitor. Unfortunately, the feature needs a lot of work. In my testing, its competence ranged from spot-on useful to downright futile. To make matters worse, Samsung chose to add a Bixby hardware button on the left side of the phone (which I kept hitting trying to lower the phone's volume) and by default enabled a Bixby home screen that's accessible with a single swipe from the main page. Thankfully, the home page can be easily disabled.
READ MORE:
Perhaps even more disappointing than Samsung's faith in Bixby is the Note 8's launch day operating system. Google is weeks away from releasing the Pixel 2, which will run on the Android 8.0 Oreo operating system, and Samsung couldn't find a way to update its expensive flagship device from 7.0 Nougat.
Samsung Galaxy Note 8 performance
The Note 8 flies through Android. I didn't experience a single performance hiccup during testing, something that can't be said about most other Android phones. It never slowed down during typical use, including swiping through menus, pulling up web browsers, or watching YouTube movies.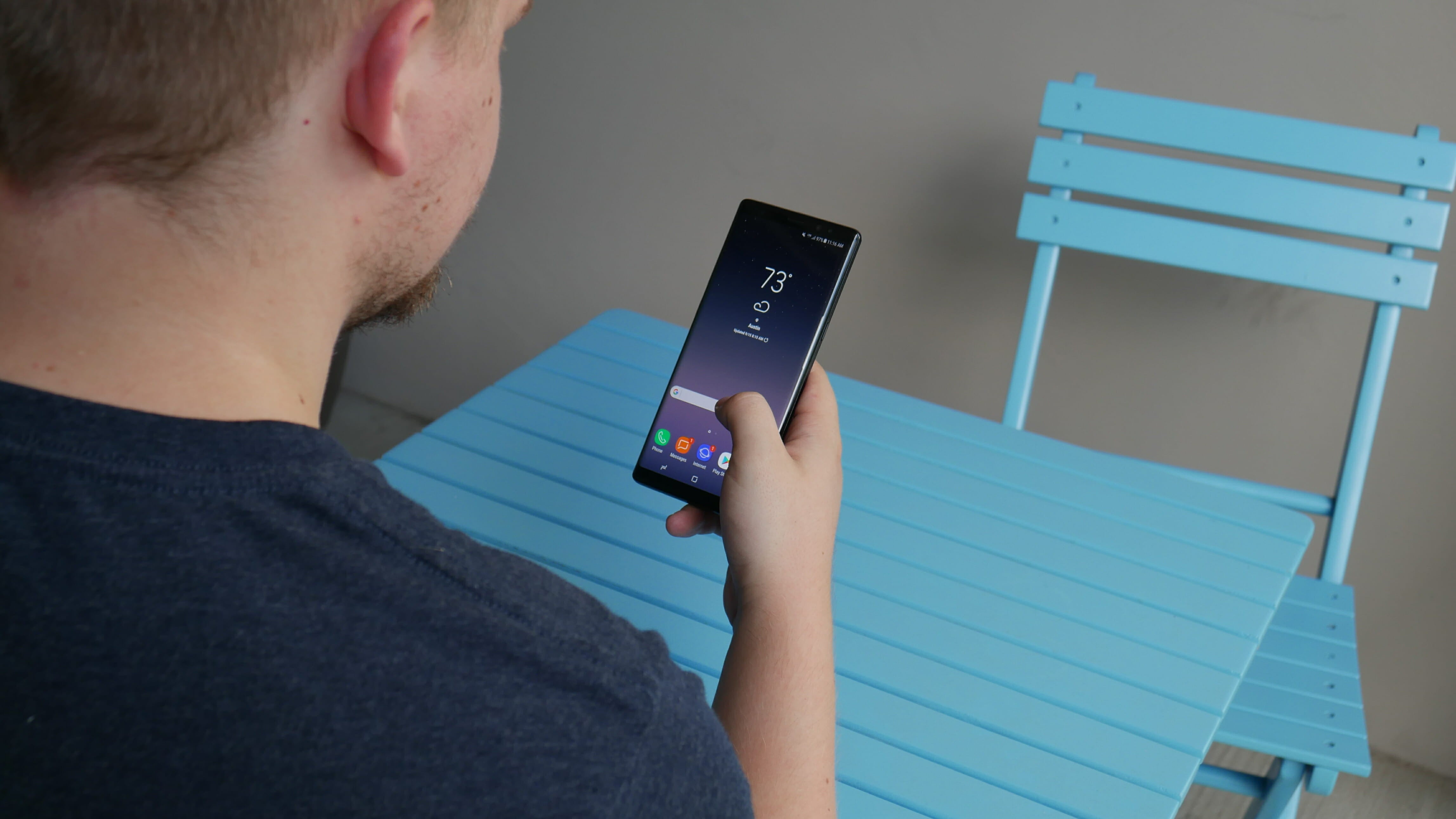 The phone is powered by an octa-core Snapdragon 835 processor, a chip Samsung's been accused of hoarding from other companies. It also comes with 6GB of RAM, twice as much as the $1,000 iPhone X.
Samsung Galaxy Note 8 cameras
Samsung upgraded the dual-lens 12MP camera from the Note 7 by adding optical image stabilization to the second telephoto (zoom) lens. This should improve video quality and keep low-light photos in focus.
Two lenses enable you to take standard wide-angle shots and photos at 2x optical zoom. The zoom feature is implemented well, with just a single tap of the screen moving you closer to your subject.
Images taken at both focal distances are excellent. Just check out these Groot and "It's so fluffy" unicorn figures. You wouldn't believe it, but these were taken in a fairly dark room with only indirect natural light.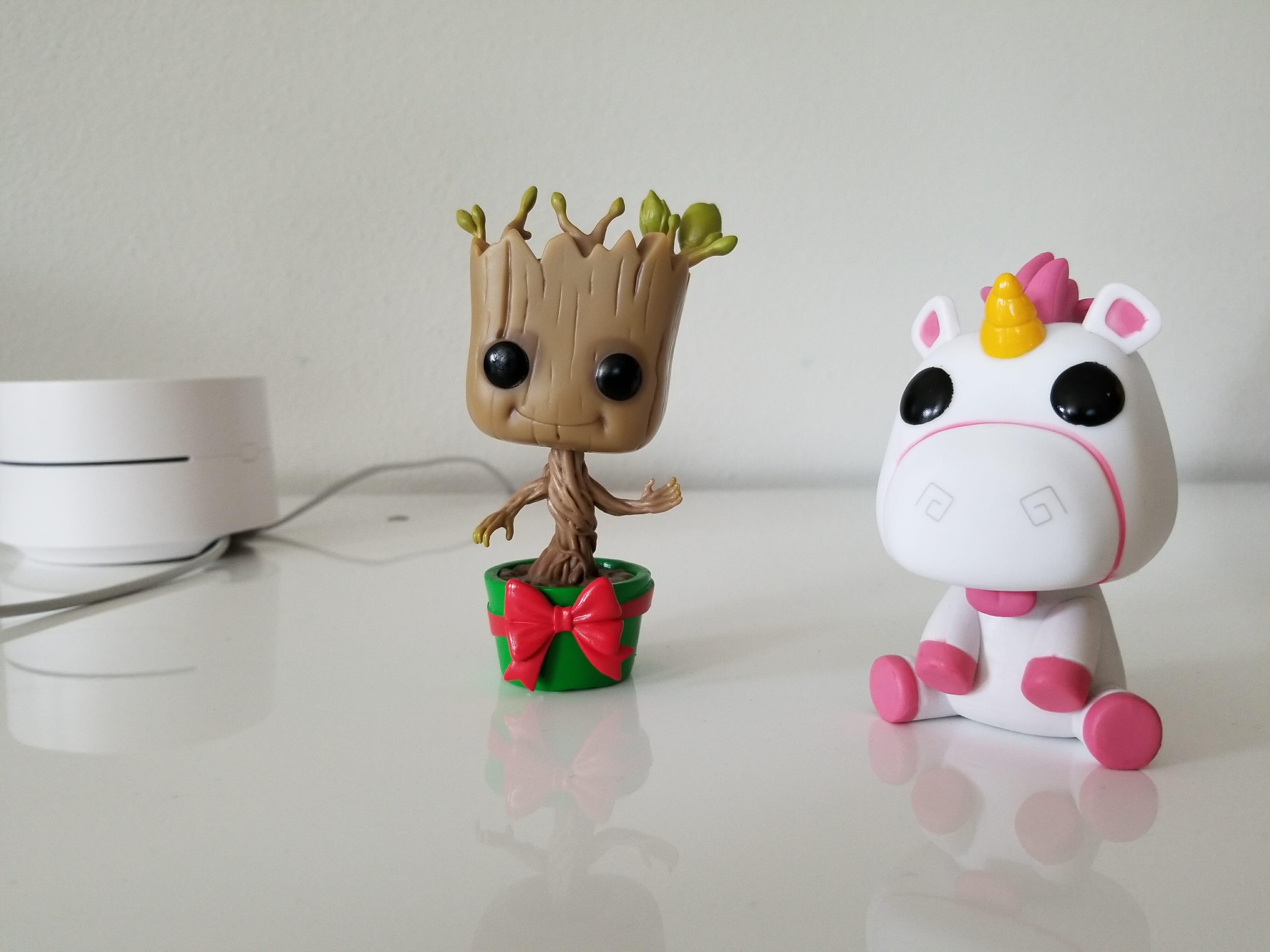 Here's the same image shot at 2x zoom with the dual lenses.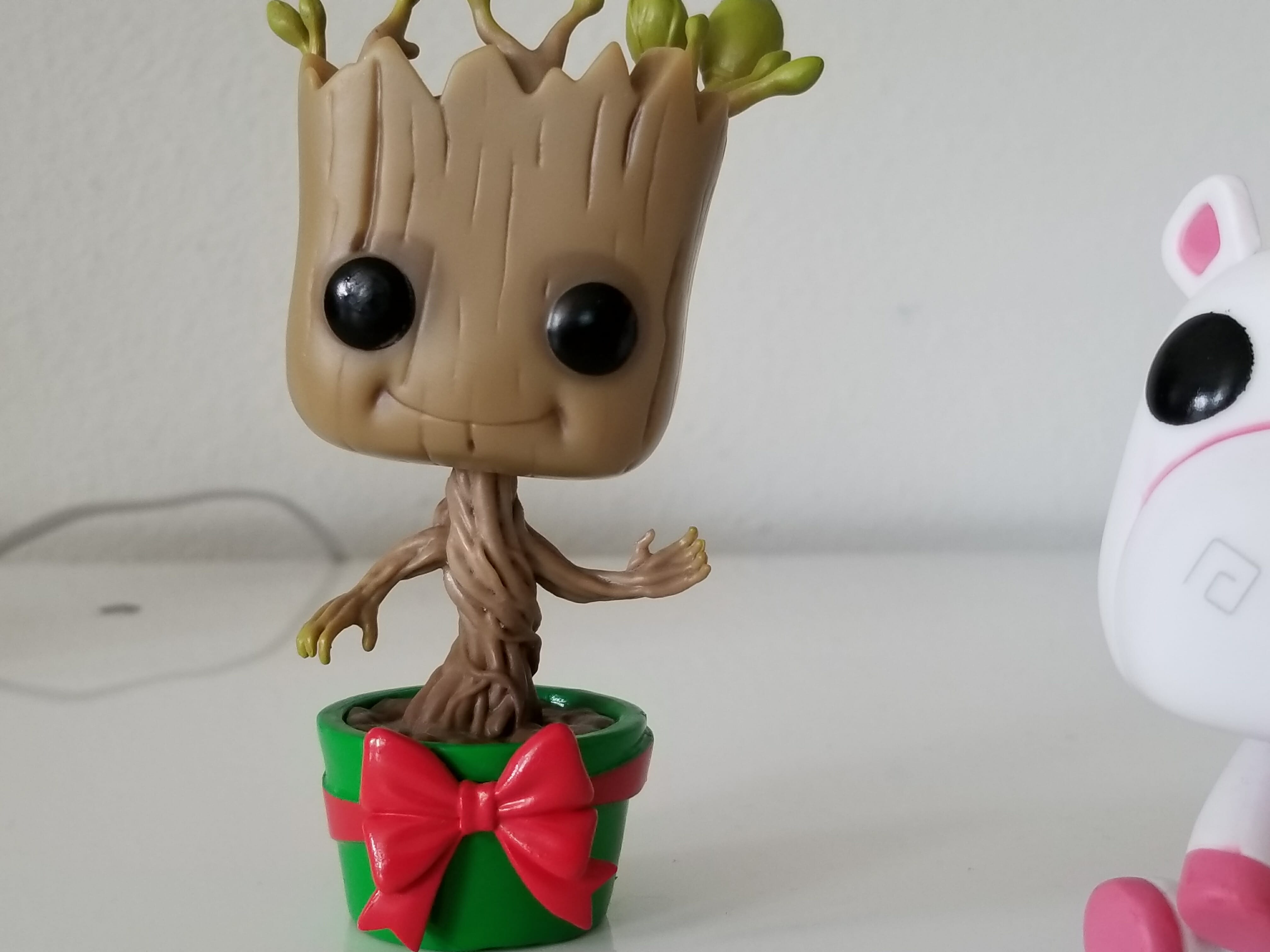 I started thinking I was going too easy on the cameras, so I took them to an even darker room. Again, the f/1.7 aperture lens impressed, capturing tons of light.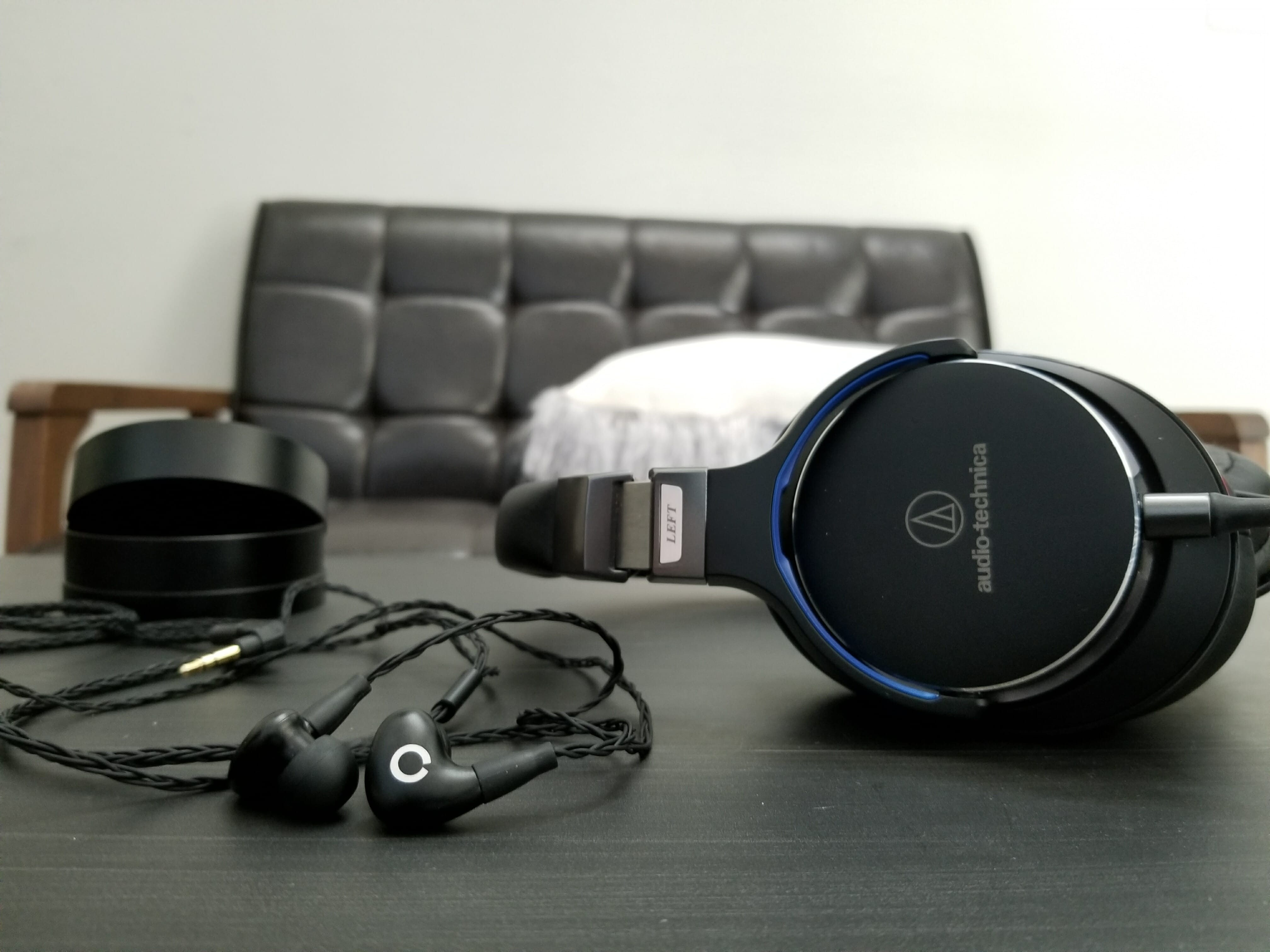 I was also pleased with the Note 8's macro ability. The flower below is nicely in focus and very detailed. However, the Note 8 failed to accurately reproduce colors. In typical Samsung fashion, color saturation is boosted to unnatural levels. This is particularly evident on reds and yellows in bright light.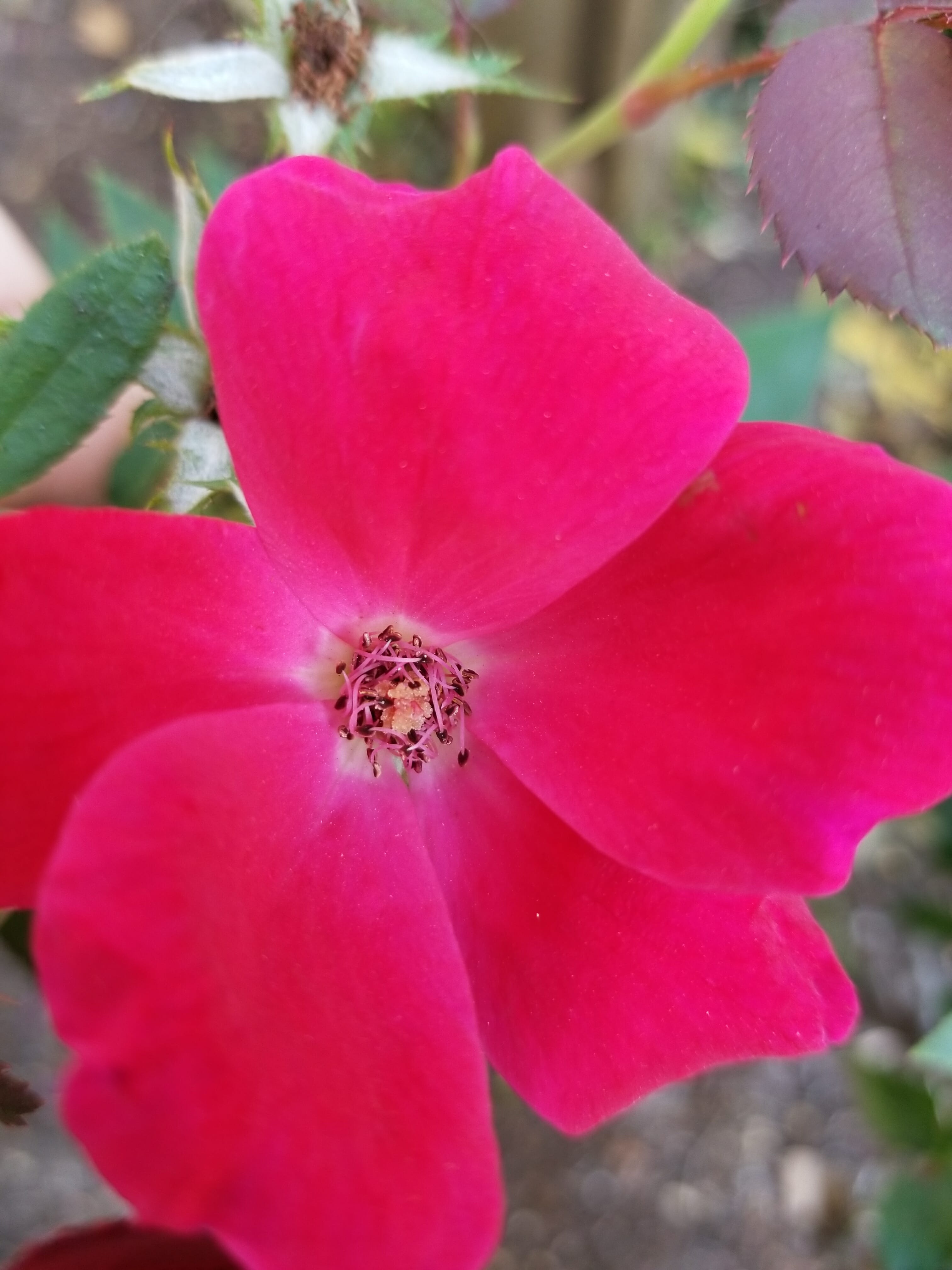 I then decided to test out the phone's "Live Focus" feature, which creates artificial bokeh by blurring out the background of an image while keeping the foreground in focus. It's similar to the iPhone's "Portrait" mode and lets you choose how blurry you want the background to be. Check out how well it did on my coworker's cute doggo.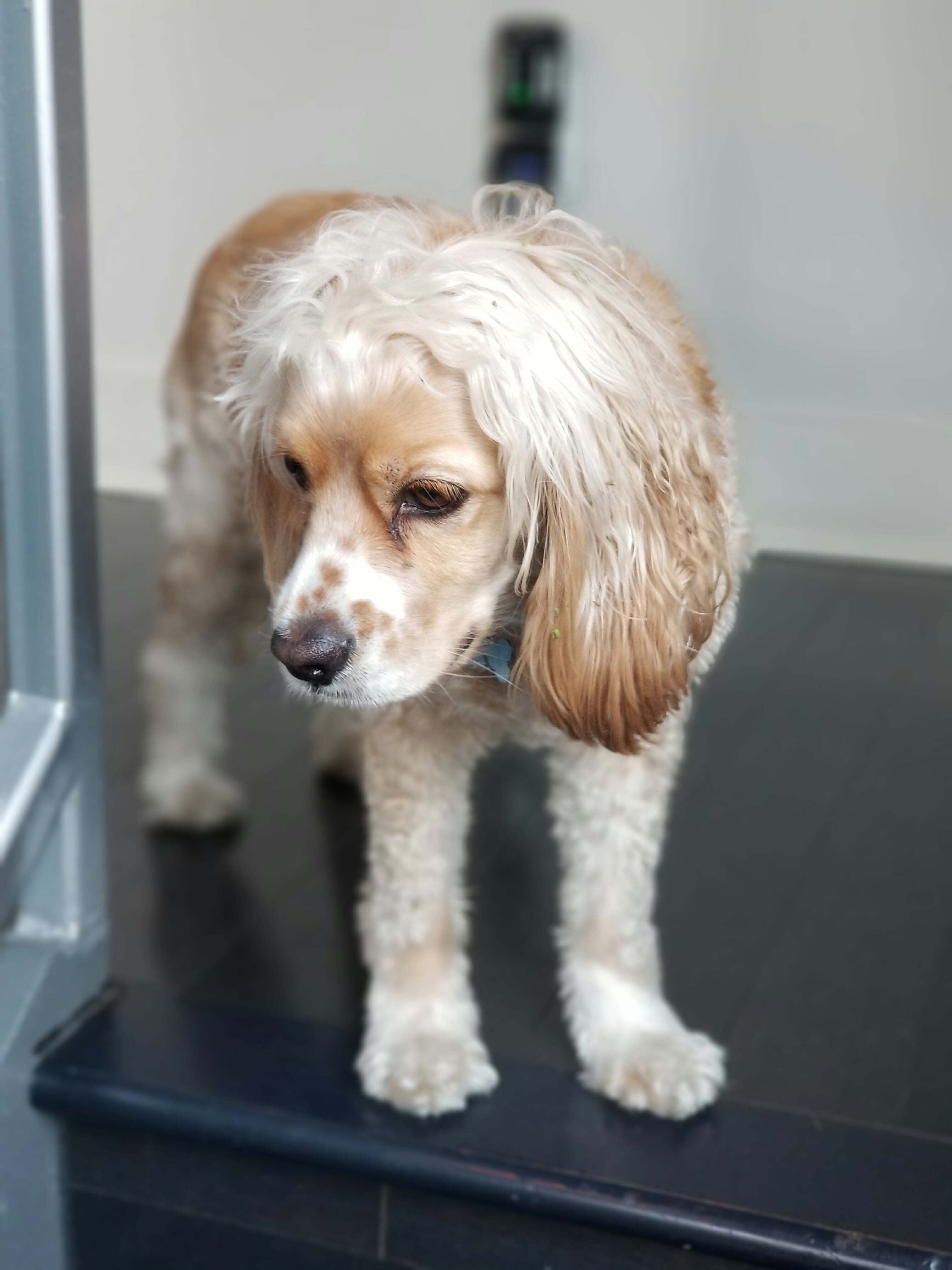 Smartphone cameras tend to struggle when exposed to direct bright light, but the Note 8 does an impressive job judging exposure. As you can see in the photo below, the bright Texas sun doesn't blow out the blue background. Very impressive.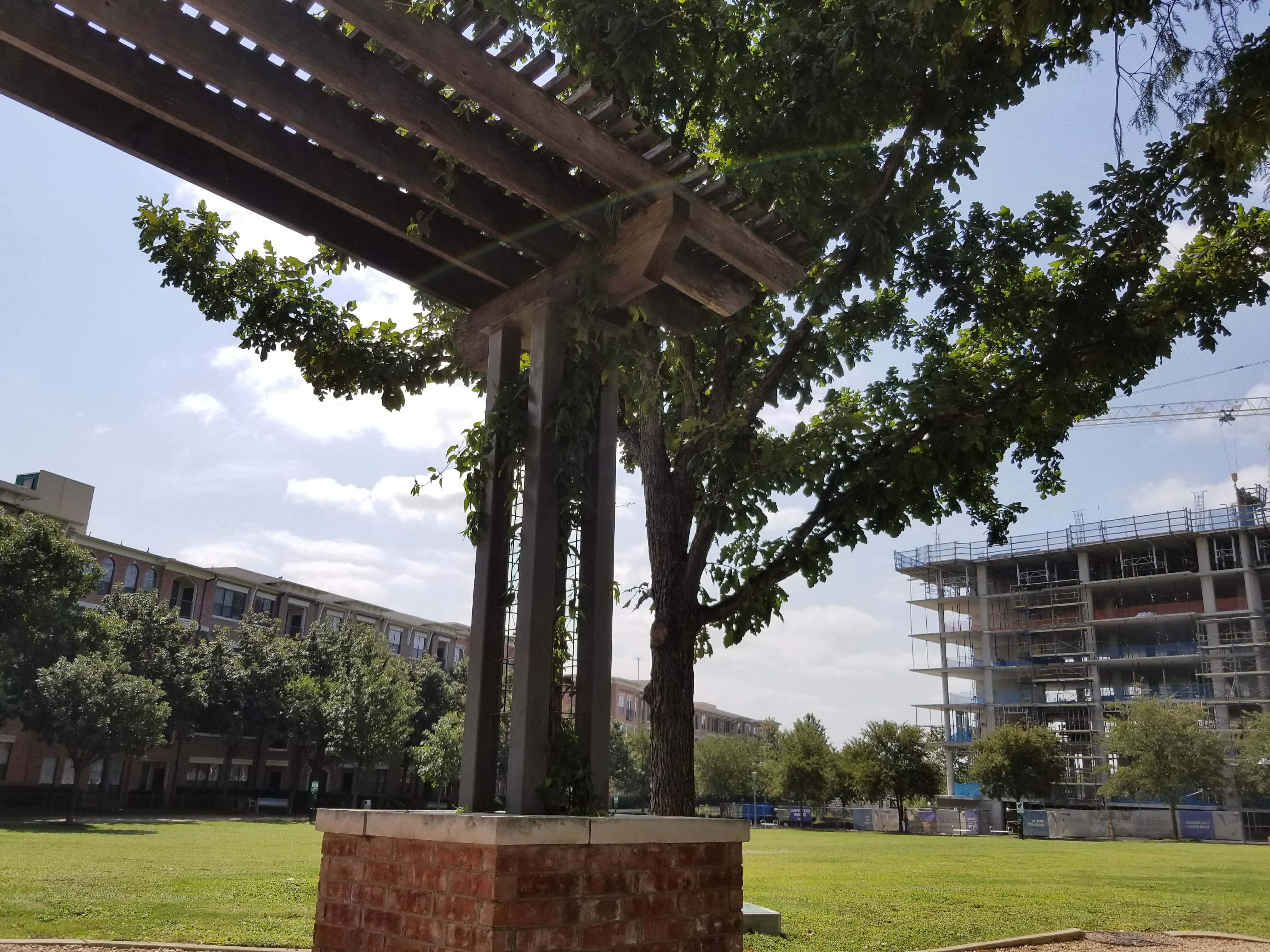 Overall, the Note 8's dual cameras are excellent, with good macro ability, strong low-light performance, impressive detail retrieval, and genuinely useful features. I just wish Samsung would lay off the color saturation and aim for more realistic images.
Samsung Galaxy Note 8 speakers
The bottom-firing speakers on the Note 8 aren't great, but they should be OK for most purposes. Audio sounded tinny at high volumes, and bass, as you'd expect, was non-existent. I do wish the phone got a bit louder; you'll need to invest in a Bluetooth speaker if you want to fill medium- to large-sized rooms.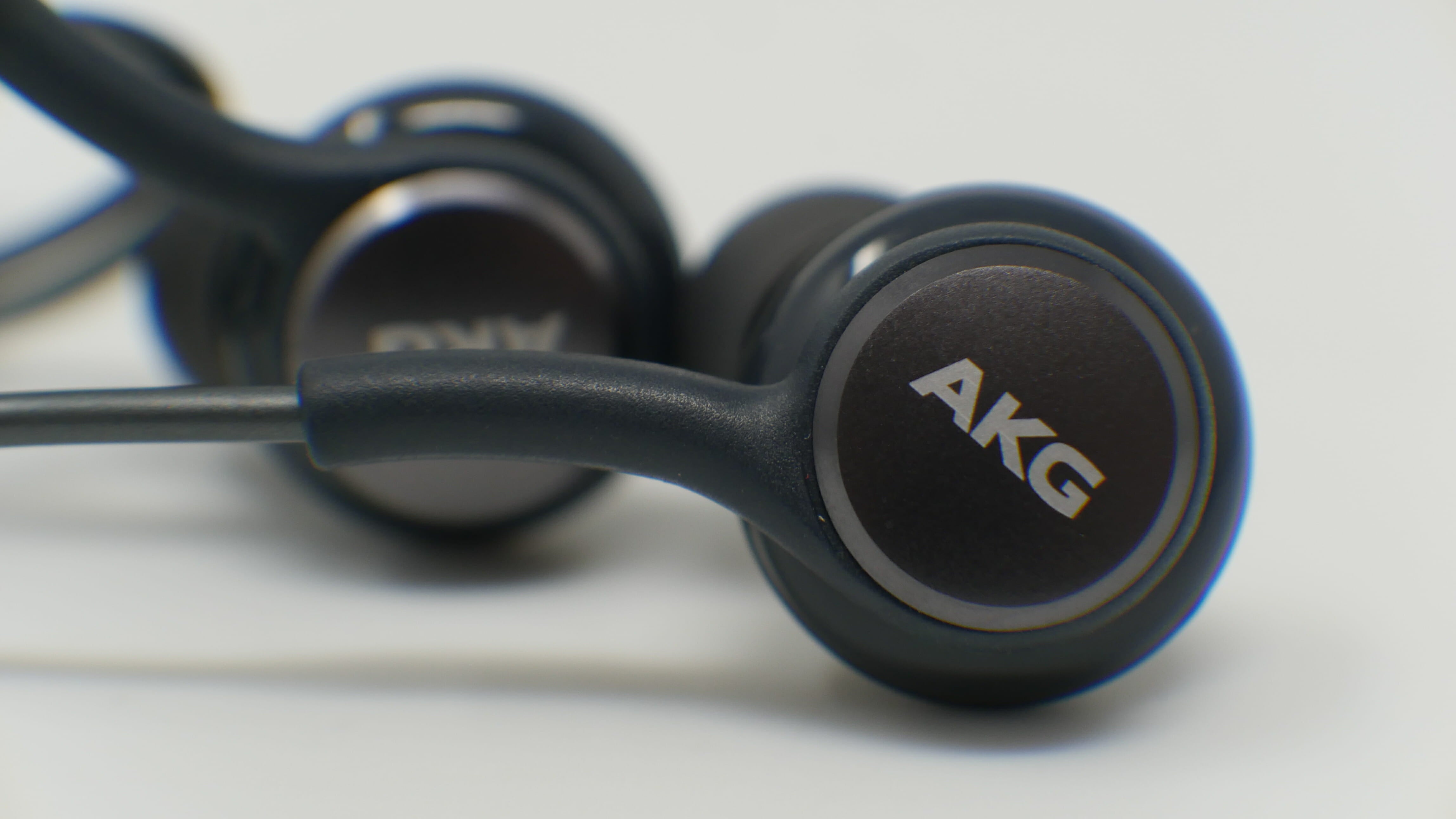 But at least you have the option of using wired headphones. Yes, Samsung is keeping the headphone jack around. It even included a pair of solid AKG headphones in the box. (Remember, Samsung bought Harman, and with it, AKG.)
Samsung Galaxy Note 8 battery life
I made it through a day on a single charge with medium use despite the Galaxy Note 8's relatively small 3,300 mAh battery. That doesn't mean you'll get the same result. Mileage will vary greatly depending on how bright your screen is and how long it stays on before timing out. If you like watching videos at full brightness, then expect the Note to die midday.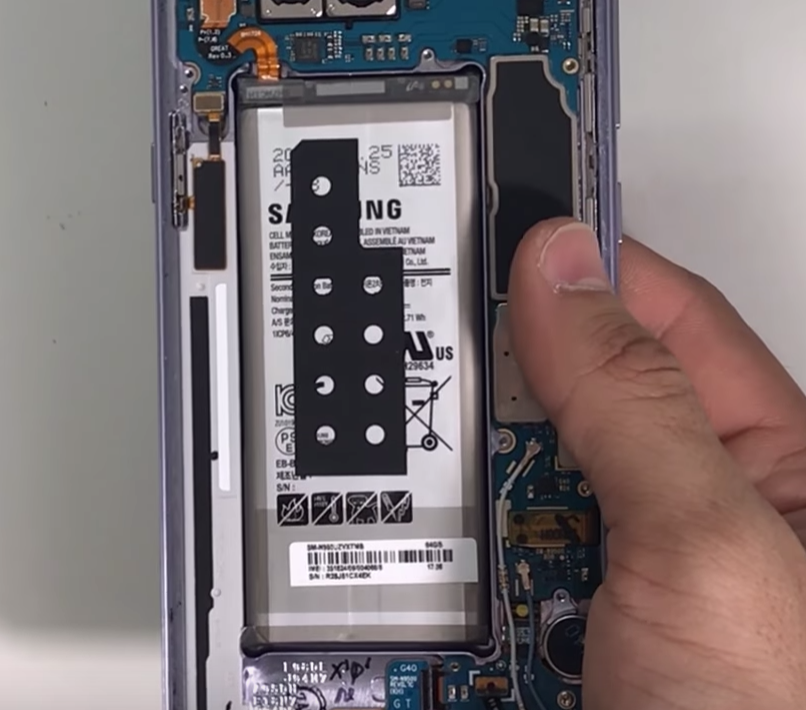 Still, the phone's solid battery life is great news considering Samsung chose to shrink the capacity after what happened to the Note 8's ill-fated predecessor. Samsung is still apologizing for its failures and mapping out everything it's done to correct the issues that plagued the Note 7. We'll have to wait and see how the Note 8's battery holds up over time.
The Samsung Galaxy Note 8 supports wireless charging and can charge from zero to full in about two hours.
Should you buy the Samsung Galaxy Note 8?
If Google doesn't impress with its Pixel 2 in October, and you want the very best Android device regardless of price and size, then yes, buy the Note 8. However, if you don't care about its dual lenses or S Pen, and want a phone that's comfortable to hold and comfortable on your wallet, then look elsewhere. In fact, if the Note 8's $930 price tag ever gives you pause, you should probably just opt for its very similar sibling, the Galaxy S8 Plus.
Still, the questionable value doesn't take away its title as the best phone on the market. Who knows, your smartphone budget might magically grow once you see this device for yourself.
Still not sure? Here's how Note 8 stacks up vs iPhone X.