One of the common misconceptions of streaming TV is that you need a cable package to do so. With the right equipment and the fine folks at Plex TV, however, you can stream your local, over-the-air channels from anywhere, enjoy cloud DVR, and more. Don't leave one cable package just to sign up for another. Let Plex TV make your TV viewing experience easier with a few simple steps. Here's everything you need to know about Plex TV.
What is Plex TV?
Plex TV is a component of the Plex media center suite, a convenient subscription service that lets you stream your media from anywhere. Most people use Plex to stream movies and music on the go, but that's just a fraction of what the suite can do. (If you're interested in Plex as a whole, we've put together this handy explainer.)
With Plex TV, you can stream live local TV broadcasts to your Plex supporting device without needing to wait for a DVR to record your program. In addition to Plex live TV broadcasts, users can also stream a curated collection of web shows and news broadcasts. You can choose from over 190 global publishers to fill your news needs.
Availability depends on where you live, but Plex TV brags that most users will be able to access 80 percent of major broadcast networks over the air. That doesn't even include all of the smaller local channels you might have in your area. You don't need to live in America to get in on the Plex TV fun either; the service has support for over 70 countries.
Plex TV Streaming
One of the most recent additions to Plex TV has been the inclusion of a free ad-supported streaming service. When you fire up the Plex app on Roku, Xbox, or any other platform it now offers up thousands of movies and TV options for home viewing. What's surprising is just how great the streaming service is.
Every free ad-supported streaming service has plenty of options, but often those options suck. Free services are mostly b-movies, direct-to-video crap, and the odd box office hit. Plex TV is different. While there are still lots of odd b-movies, the library found on Plex has a shocking amount of gold.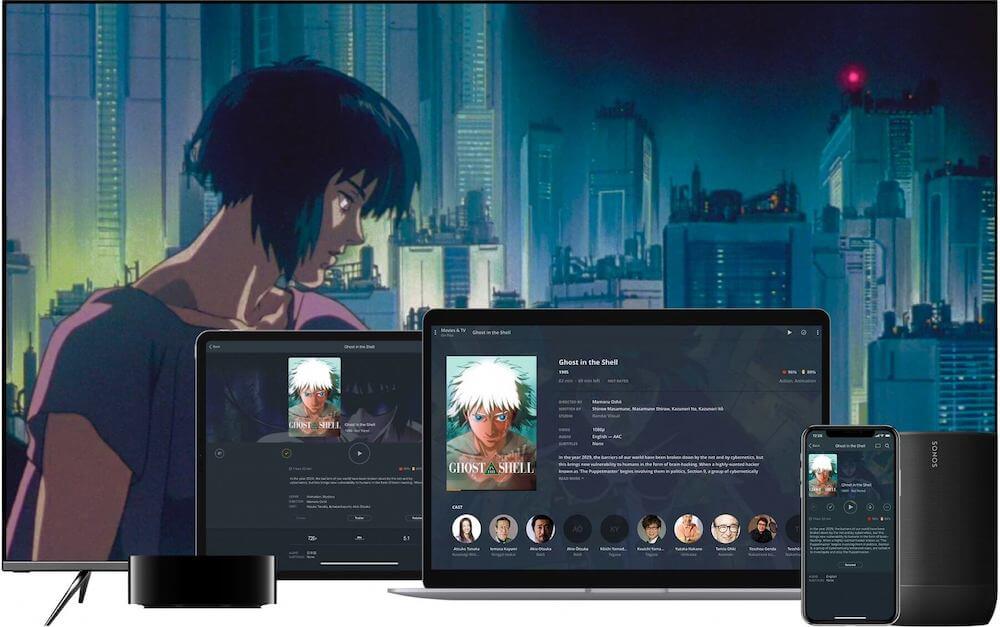 There are mega-hits like Legally Blonde and classic comedies like Teen Wolf and Van Wilder. Its documentary selection is packed with music, history, and sports including a wild selection of Warren Miller's beloved ski films. Thrillers spanning decades like 1962s proto-slasher masterpiece Peeping Tom or 2012's Brad Pitt mob sleeper Killing Them Softly. In an era where paid services like Netflix and Hulu have almost nothing from before the 1980s, Plex TVs selection of older classic movies is a godsend.
Previously we'd only seen a title like Diabolique streaming on the Criterion paid service. Now you can explore true cinematic classics or beloved modern hits for free. Most importantly the user experience is a joy to use. Ad breaks aren't obnoxious, often only making you watch one commercial and rarely more than two at a time.
How does streaming TV on Plex TV work?
To access your local broadcast content and send it to the Plex media server, you'll need a few things. Here's how to get started.
1) Plex Pass and a computer to run Plex Media Server
Plex Media Server is free to use, but if you want to unlock Plex TV features, you'll need a Plex Pass. (We'll discuss pricing in just a minute.) Download and install the Plex Media Server, and follow this Plex TV link to sign up for your Plex Pass while it's setting up. Make sure you have plenty of space on your computer for your DVR recordings. An hour of DVR content takes anywhere from 1 to 6GB of space, depending on its video quality. Watching Plex live TV streams doesn't take up space on your computer.
2) Supported DVR tuner
Once you've successfully completed your Plex TV signup, you'll need to find a compatible DVR tuner. Plex supports a wide range of options, but it's important to make sure your DVR also supports the system running your Media Server. For this reason, we suggest buying an HDHomeRun. Whether you're using a Mac, Windows, Linux, or an Nvidia Shield, the HDHomeRun will have you covered. We used an HDHomeRun Connect Duo model in all the testing for this article.
3) OTA antenna
Selecting the HD antenna that's right for you ultimately depends on how strong your local channel signals are. Plex TV has a search function on its site that can give you a rough idea of how many channels are in your ZIP code. Plex supports most modern antennas, so if it works with your HDTV, it should work with your supported Plex DVR tuner.
READ MORE:
Setting up Plex TV
Setting up Plex TV is incredibly simple, thanks to the service's handy Setup Wizard. Here's what you need to do.
Step 1: Sign up for Plex Pass and install the Plex Media Server on your desktop computer
Again, the first thing you'll want to do before you start using Plex TV is install the Media Server. While it's loading, go ahead and make your Plex Pass account.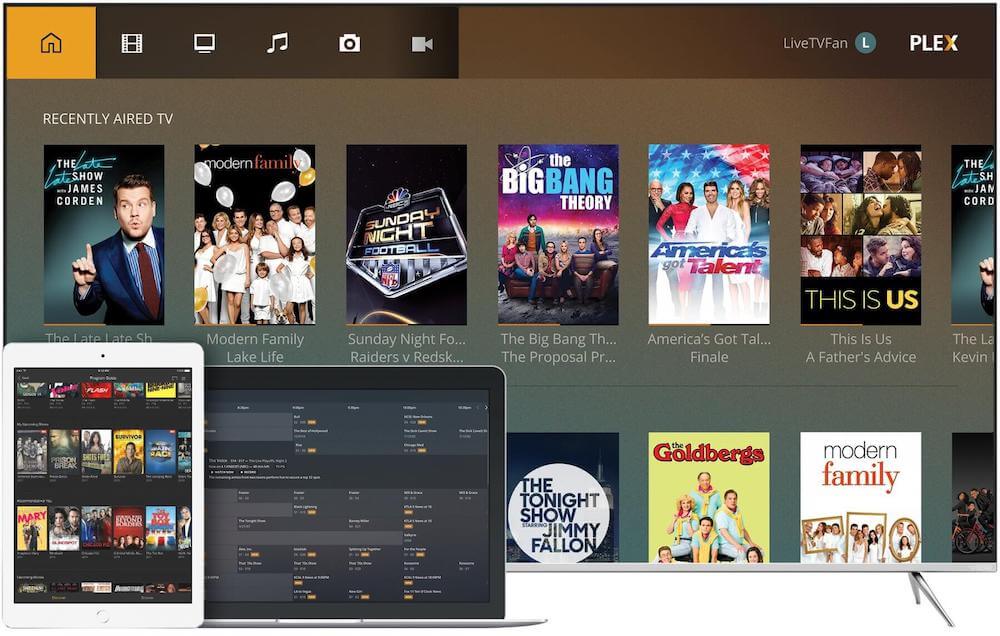 Step 2: Install your antenna and DVR tuner
One nice aspect of using a DVR tuner that's not connected to your TV is it allows you greater freedom with your antenna placement. We put our HDHomeRun next to a window, far away from our actual TV set. When we watched on Plex TV, we ended up with far better reception than when the same antenna was on our TV.
Step 3: Set up your Live TV and DVR
Before you get started, make sure your DVR and Plex Media Server are on the same Wi-Fi network. This way the Plex will be able to automatically detect your DVR during setup. You can control your DVR, including scanning for new channels, from the Plex Media Center settings menu from here on out. It's nice not to have to mess with the box itself once everything is set up.
Step 4: Open the Plex app, log in, and start watching local TV
Once the setup is done fire up your favorite Plex app. Log into your user account and connect to the media server to view your own content. Once you're logged in and the media server is connected, you'll be able to stream all your favorite content directly to your TV.
READ MORE:
What devices support Plex TV?
Not all devices that can use Plex support Plex TV, but almost all of them do. You might be surprised to find out you already own a usable device. Plex TV currently works on Amazon Fire TV, Android mobile, Android TV, Apple TV, iOS devices, PlayStation 4, Plex Media Player, Plex Web App, Roku, LG and Samsung UHD smart TVs, and the Xbox One.
How much does Plex TV cost?
Watching Plex TV requires a Plex Pass, but you don't have to dip into your savings to afford it. If you'd like to pay as you go, your pass costs just $4.99 per month. A whole year costs $39.99, or $3.33 per month, which you pay all at once. And if you decide you'd like to really to commit, you can secure a lifetime membership for a one-time payment of $119.99.
Is Plex TV worth your time?
With the addition of its streaming service, Plex TV has risen to the top of the free streaming world. This is an incredibly handy way to keep track of ABC, CBS, FOX, and local news on the go. When you couple it with Plex Pass' media center and the streaming service, Plex is unstoppable.
Even its most difficult aspect, digital streaming TV, is a breeze. In all, it took about 30 minutes to get our DVR and Plex TV account set up from beginning to end. Over a week of testing, I found Plex TV to be an unexpected blessing when it came to catching Jeopardy on the run. The DVR features work just like any other DVR you've ever used, and the bonus web channels are a nice touch.
Plex TV is an incredible feature that isn't exactly worth the cost of a Plex Pass on its own. But after years of being online, the ability to stream my media content and watch my local TV channels on the go is priceless. From music to movies to photos, Plex is the easiest way to sort your media. Now, as a bonus, it can also record your favorite broadcast shows.
Plex is an incredible service that has something for literally everyone. From live TV to its amazing streaming service to its beloved media center, Plex is the most versatile streaming app around. It won't replace your paid services, but it might come close.
The Daily Dot may receive a payment in connection with purchases of products or services featured in this article. Read our Ethics Policy to learn more.