White nationalists Nicholas Fuentes and Tim "Baked Alaska" Gionet are among the far-right figures who have been banned from DLive following the Capitol riots.
The streaming platform announced on Saturday morning that it banned several notable users. The announcement follows widespread action taken by Twitter, which included a ban on President Donald Trump, on Friday evening.
DLive ruled that both Fuentes and Gionet's accounts incited violence ahead of the storming of the Capitol on Wednesday.
"DLive believes and encourages freedom of expression providing it abides by US law and our own Community Guidelines," the company wrote Saturday in a statement. "On January 6th 2021, the following channels were found to be inciting violent and illegal activities and have been suspended indefinitely with their lemon balances frozen."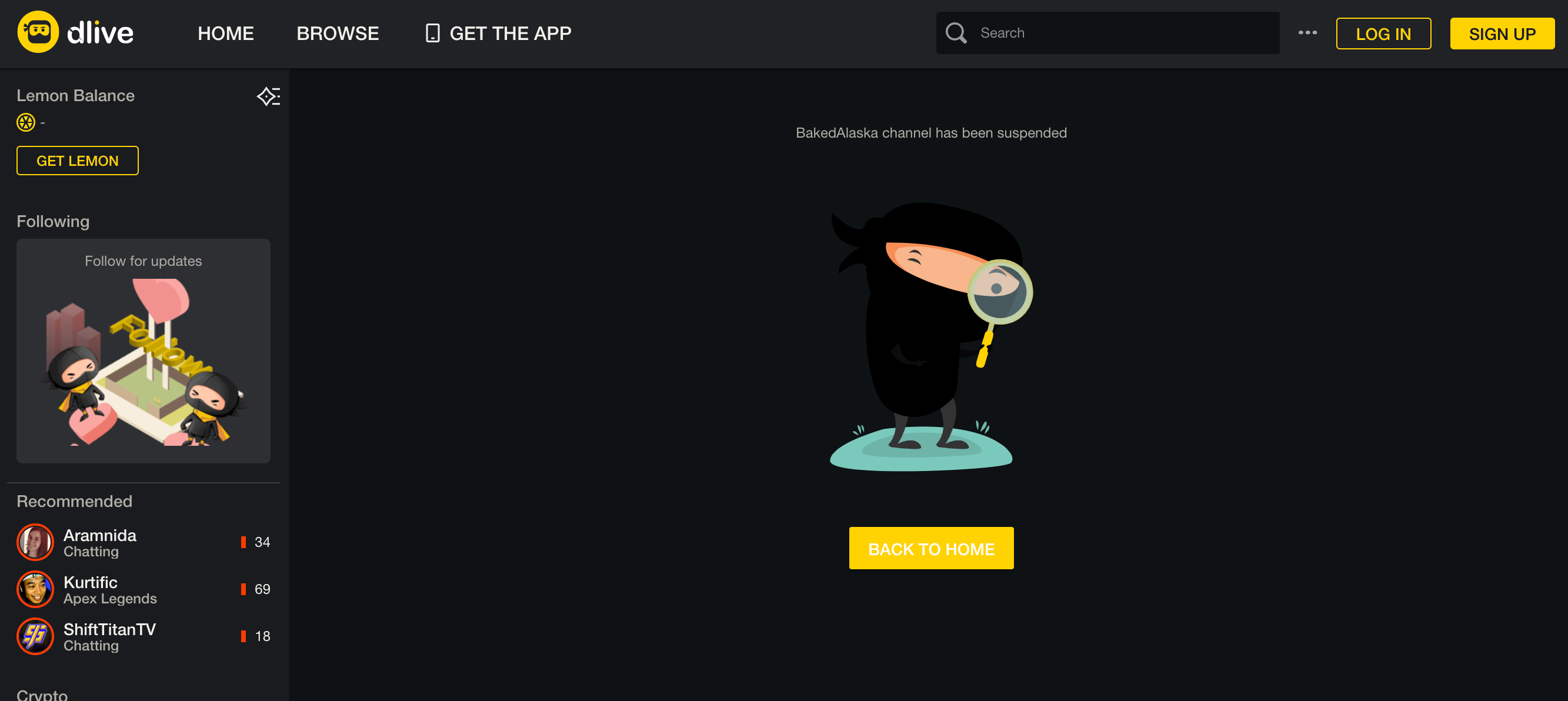 Gionet called for a "Civil War" ahead of the riots, and he live-streamed himself while inside of the Capitol.
Fuentes also previously supported taking action and even floated the idea of killing state legislators who vote to certify the 2020 election results for President-elect Joe Biden.
That said, the ban will likely have financial repercussions for the white nationalists, as many streamers make large chunks of cash from viewers who give contributions in the form of a "superchat."
In November, the SPLC reported that Fuentes is making equivalent to a $119,000 a year salary on DLive from his groyper army. "Fuentes is currently making roughly $326 per day off of DLive, roughly equal to a salary of $119,000 per year," the SPLC reported.
Notably, fellow white nationalist groyper Jaden McNeil remains on DLive despite his participation in the Capitol riots.
Fuentes didn't immediately respond to the Daily Dot request for comment on the matter.
---
Read more of the Daily Dot's tech and politics coverage