The best comedy podcasts of 2018 include everything from improv and true-crime to yelling about food.
The podcast has experienced not so much a revival as a reconsideration. The success of Serial—a This American Life offshoot that dissected a 1999 murder case—made us all armchair detectives and illustrated how, despite our withering attention spans, we still want to sit down and hear a good story.
The comedy podcast has enjoyed its own refocus in the last few years. The Earwolf network spawned greatness with standouts like Comedy Bang! Bang!, and comedian Marc Maron's WTF podcast has transformed the medium into another standup stage—and the plot of his popular IFC show.
The podcast is another medium for established comedians to riff on jokes and work on material outside of the standup circuit, and there's an intimate rhythm that can't be found in scripted TV dialogue. Some of the best sketch comedy is happening on podcasts.
The comedy podcast ocean is vast, but here are a few of the best comedy podcasts of 2018 you should definitely check out.
The best comedy podcasts of 2018
Over the last decade, this WFMU show created its own universe, as seen in host Tom Scharpling's Adult Swim infomercial. He and cohort Jon Wurster have revamped the art of the prank call, and The Best Show is the essentially the best sketch show never on TV. That universe reappeared as a podcast, but not much has changed: Scharpling will still hang up on idiot callers, and Wurster still winds him up. —Audra Schroeder
Former Chelsea Lately writer Ian Karmel's All Fantasy Everything takes the joy of drafting your dream team out of the sports world and into every other category imaginable. Karmel and two to three guests gather 'round to pick sides in arbitrary arguments ranging from "fictional characters you'd want to date" to "music videos you'd want to live in." Drawing from a wide range of comedians across race, gender, and sexuality, All Fantasy Everything offers a refreshing change of pace and top comedy podcasts around. -John-Michael Bond 
A true crime podcast that doesn't just focus on high-profile cases. Georgia Hardstark and Karen Kilgariff address well-known psychos like the Night Stalker and more modern tales like Elisa Lam, as well as their personal serial-killer obsessions and more obscure cases like the Zankou Chicken Murders. —A.S.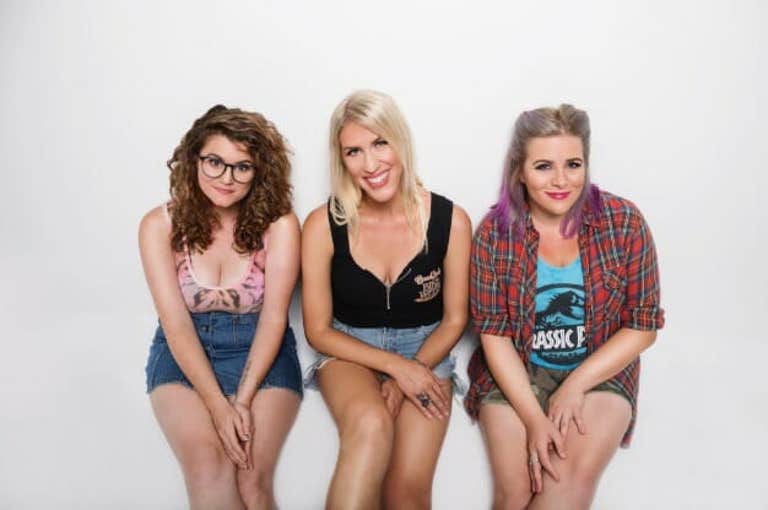 The world of standup comedy can often feel like a boys club, which is part of what makes Lady to Lady so refreshing. It was born from the genuine friendship its three host—Barbara Gray, Brandie Posey, and Tess Barker—developed grinding at L.A. open mics. Whether they're gushing about Magic Mike or having frank discussions about their personal lives, each episode of this podcast feels like catching up with old friends who are much funnier than you.  —J.M.B.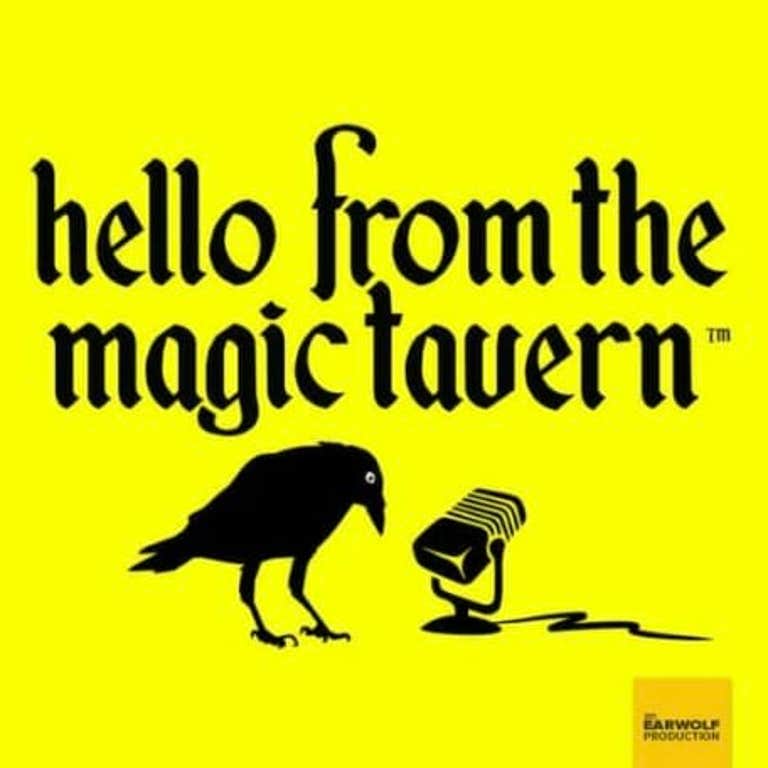 Improvised comedy on the radio is kind of a gamble, but not when you skillfully unfold an alternate universe every episode. That's the foundation of Hello From the Magic Tavern, a podcast that uses a magical world called Foon, which lies beyond a Chicago Burger King, to indulge some hilarious world-building and blur the line between fantasy and reality. —A.S.
READ MORE:
Spun off from the blog of the same name, Andrew Ti's podcast provides listeners with a weekly dose of humorous racial justice. Ti and his guests answer listener questions and discuss the big racial stories of the past few days. Often uncomfortable but always deeply funny, Yo, Is This Racist? is the perfect podcast to listen to before heading home for a big family dinner. When you're not sure if you're being a bigot, give 1-323-389-772 a call and leave a message. You might not like the answer. —J.M.B.
https://soundcloud.com/yo-is-this-racist/954-keaton-jones-to-bitcoin-w
Have you heard? Celebs have their own podcasts now. And one of the most engaging finds Anna Faris attempting to dole out relationship and love advice with comedians like Eric Andre. As the title states, she's unqualified, but the advice celebs offer sometimes bests our friends' or family's. —A.S.
There's an old sexist cliché that if a man sleeps around, he's a player, but if a woman does it, she's a slut. Guys We F****ed is the anti slut-shaming answer to that absurd old trope, hosted by two brilliant sex-positive comedians from New York. Every week, Corinne Fisher and Krystyna Hutchinson tackle the sex questions listeners want to know about, often filtered through their own (and their guests') hysterical personal experiences. Eating disorders, penis size, bi-sexuality, BDSM—if you've blushed thinking about it, they probably have an episode ready to give you the vapors. —J.M.B.
Erin Gibson and Bryan Safi are your new favorite "feminnasty" and "homosensual," respectively. The two address issues relevant to women, gender, sexism, and the LGBTQ community, but they also take it to Raunchtown. Being able to watch Gibson and Safi crack each other up as they record live is the cherry on top. —A.S.
READ MORE:
Sick of the preponderance of straight white men in podcasting? 2 Dope Queens focuses on women of color and the LGBTQ community. Hosted by Jessica Williams of The Daily Show and Phoebe Robinson of Broad City, 2 Dope Queens has topped the iTunes charts since it debuted in 2015. Robinson and Williams have an effortless warmth that drives the conversation forward while delivering countless laughs. In August 2017, the duo made a deal with HBO for a series of specials, so now is the perfect time to get in on the ground floor before all your friends start talking about it. —J.M.B.
BONUS: 2 Girls 1 Podcast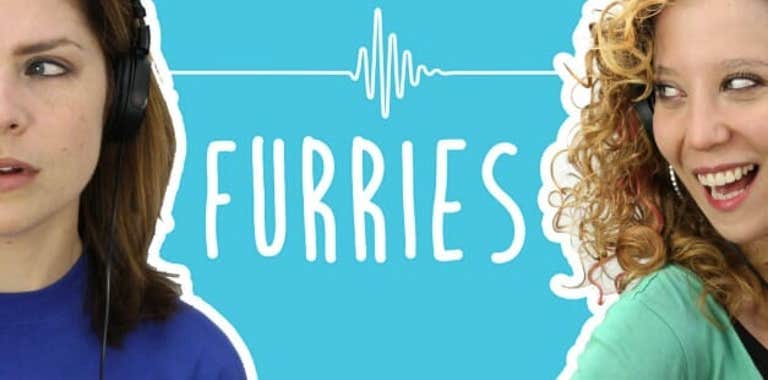 We may be biased (OK, we're definitely biased), but our new podcast, 2 Girls 1 Podcast, is worth being added to your weekly rotation. Each week, Allison Goldberg and Jennifer Jamula—"actors who perform weird internet stuff on stage"—delve into a different internet rabbit hole: ASMR, vampires, professional cuddling, aliens, furries, etc. Better still, they speak with experts in those communities to get a first-hand look at what makes them tick. It's as fascinating (and educational) as it is funny—and it's damn funny.
Disclaimer: John-Michael Bond is a standup comedian and knows some of the people on this list in a personal and professional capacity.
Editor's note: This article is regularly updated for relevance.