TikTok is skyrocketing in popularity—and, consequently, some savvy users are becoming TikTok famous.
In late 2017, the video-sharing app absorbed Musical.ly, which replaced Vine. Since its debut, TikTok has become intensely popular, with a whopping 1 billion global downloads as of February 2019. As the app reaches more people, TikTok influencers who spend their time creating content are seeing their audiences expand.
However, first-time users foraying into the mega-popular app may find it difficult to determine which accounts are worth following. The content from people who are TikTok famous comes in all shapes and sizes. Favorite TikTokers change from person to person, but a few shining stars are popular across the spectrum.
In no particular order, here are 25 famous TikTok accounts that you should already be following.
25 TikTok famous accounts worth following
Their content varies greatly, but all of these popular TikTok creators love to flaunt their unique talents. Plenty of them produce videos in the classic TikTok style—lip syncing to a popular track—but their libraries don't end there. From funny videos to advice, music, and more, these creators are changing the way young people view entertainment and are becoming TikTok famous as a result.
1) Loren Gray
With an impressive 34.8 million followers, Loren Gray's TikTok account is the one to beat. At only 17 years old, Gray has acquired a massive social media following, which stretches past TikTok to Instagram, YouTube, and Twitter. She even earned nominations from the Teen Choice Awards and People's Choice Awards for her social media presence.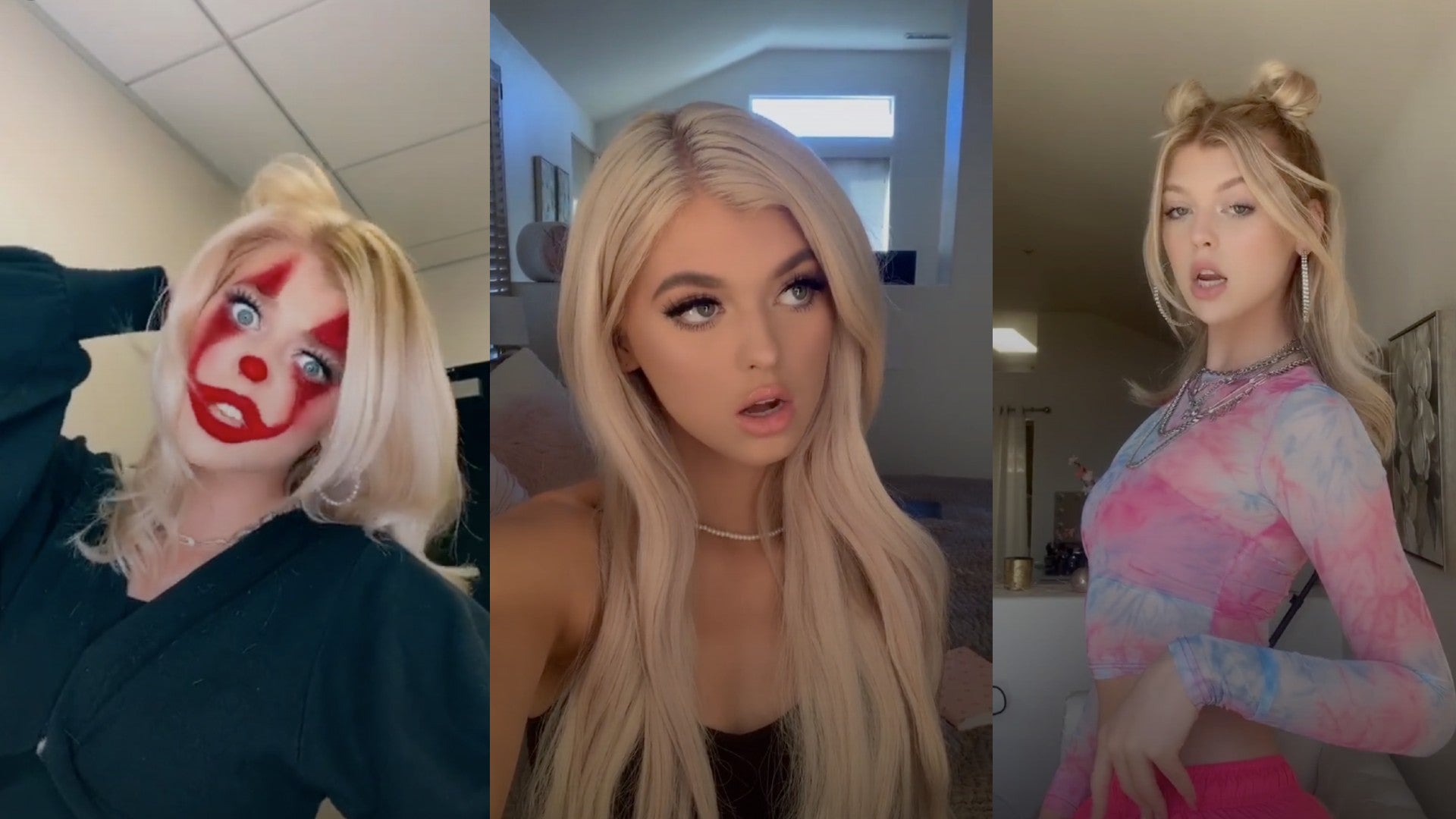 Gray initially entered the spotlight on Musical.ly, and she carried that energy over to TikTok. Many of her uploads are simple, sweet lip-syncing videos, when they aren't brief comedic bits. Gray's library is hundreds deep, so newcomers won't run out of content anytime soon.
2) Zach King
Zach King started on Vine, ensuring he had plenty of comedic experience by the time he moved to TikTok. Boasting an impressive 25.8 million followers, King creates primarily comedic and illusion-based content. TikTok gives the 29-year-old the opportunity to flaunt his impressive magic skills, which helps boost his follower count.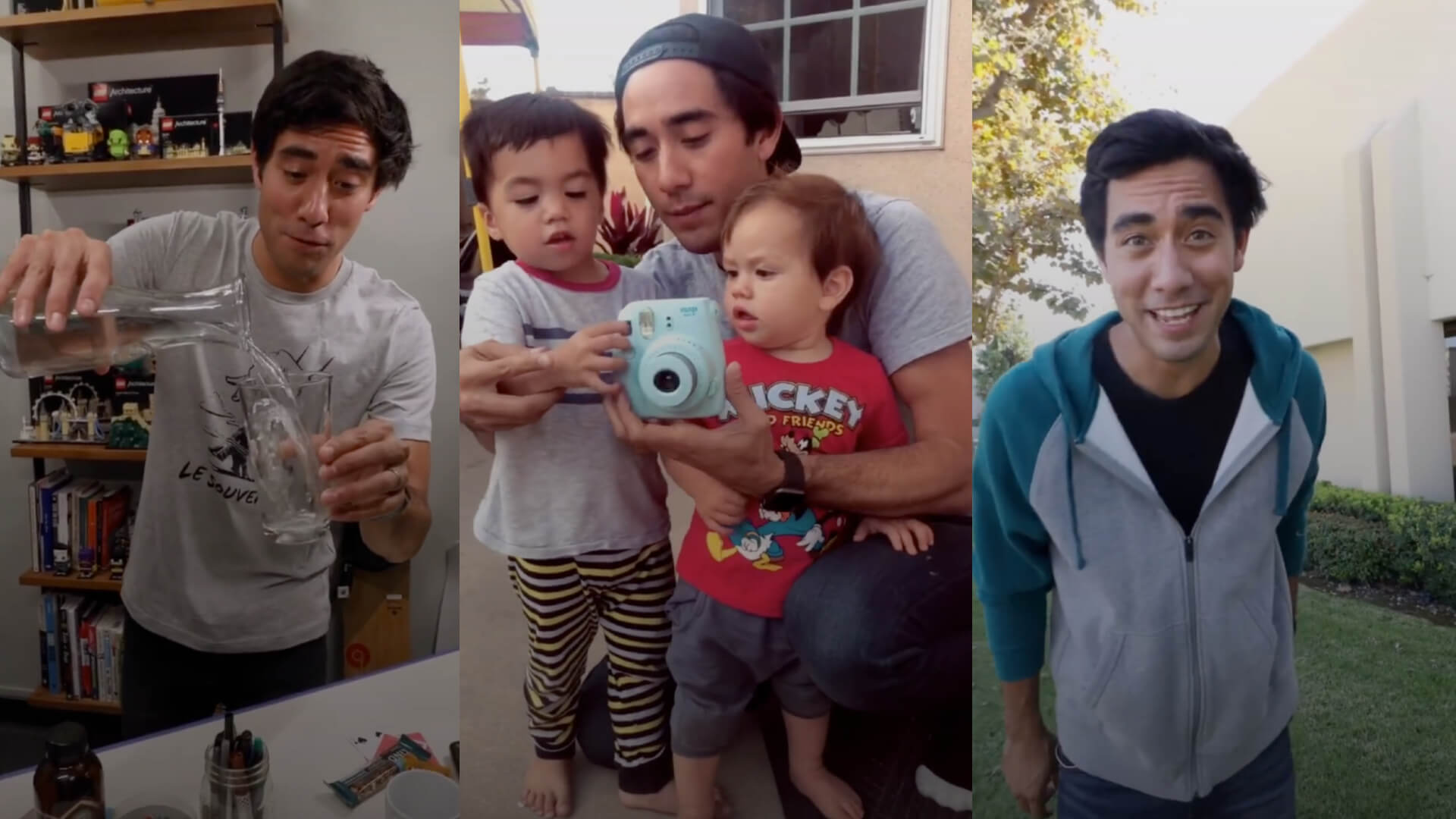 King calls his particular brand of entertainment "digital sleight of hand," an apt description of his content. His are some of the best-produced videos on TikTok, displaying his skill as an editor as well as an entertainer.
3) BabyAriel
Ariel Martin was the first individual to amass 20 million followers on Musical.ly, before using her skills to become TikTok famous. At only 18, Martin has racked up just under 30 million TikTok followers. Time magazine named her one of the most influential people on the internet, and Forbes labelled her one of 2017's top entertainment influencers.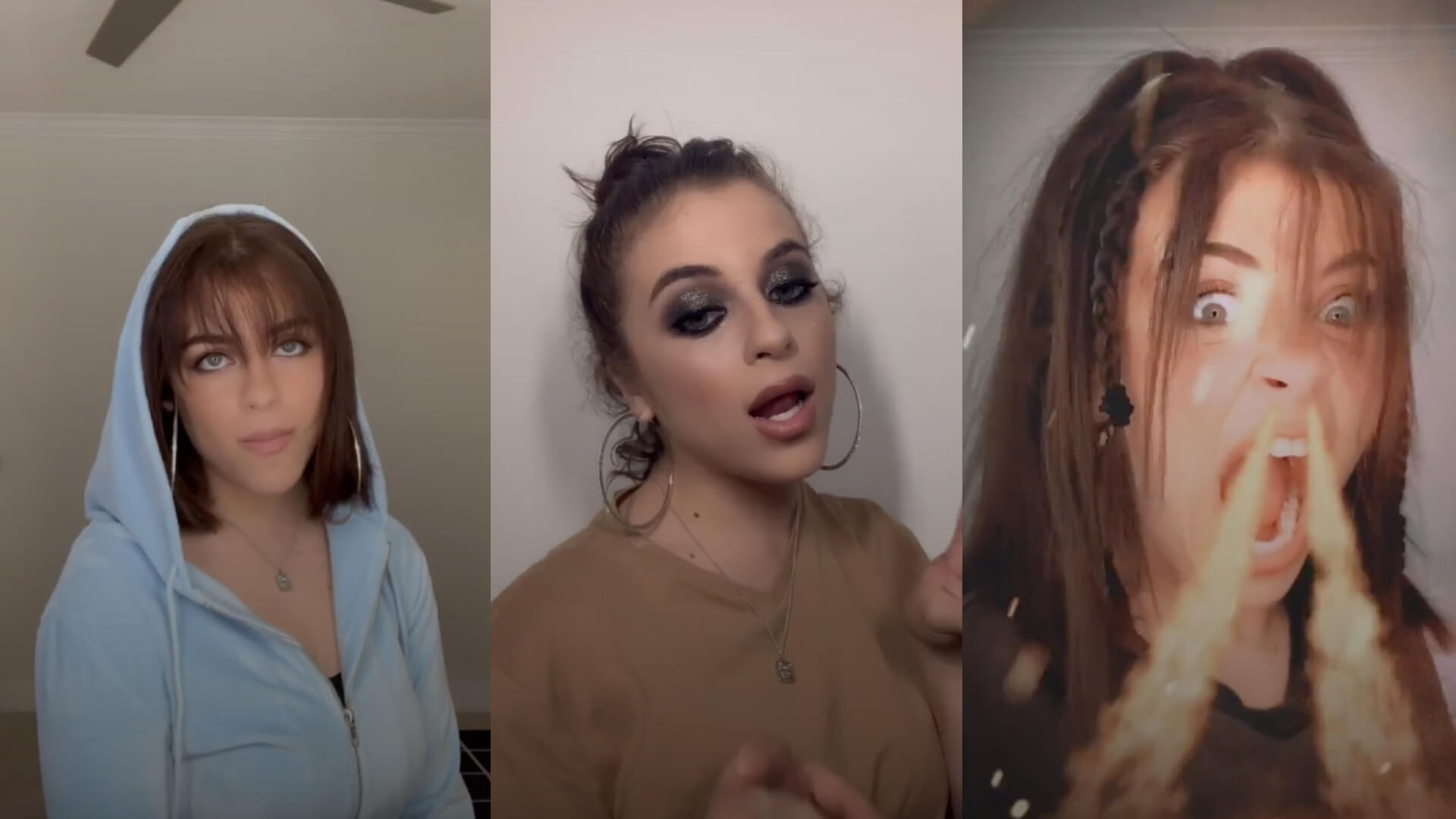 Martin has used her notoriety to build an anti-bullying campaign called the #ArielMovement. A number of publishers, including People magazine, recognized the campaign.
4) Jacob Sartorius
At only 16, Jacob Sartorius is one of the youngest of the famous TikTok creators on this list. TikTok is an app for young people, so it makes sense that Sartorius' collection is popular. 21.2 million followers enjoy his collection of videos, which are primarily classic TikTok lip-syncing clips and IRL moments.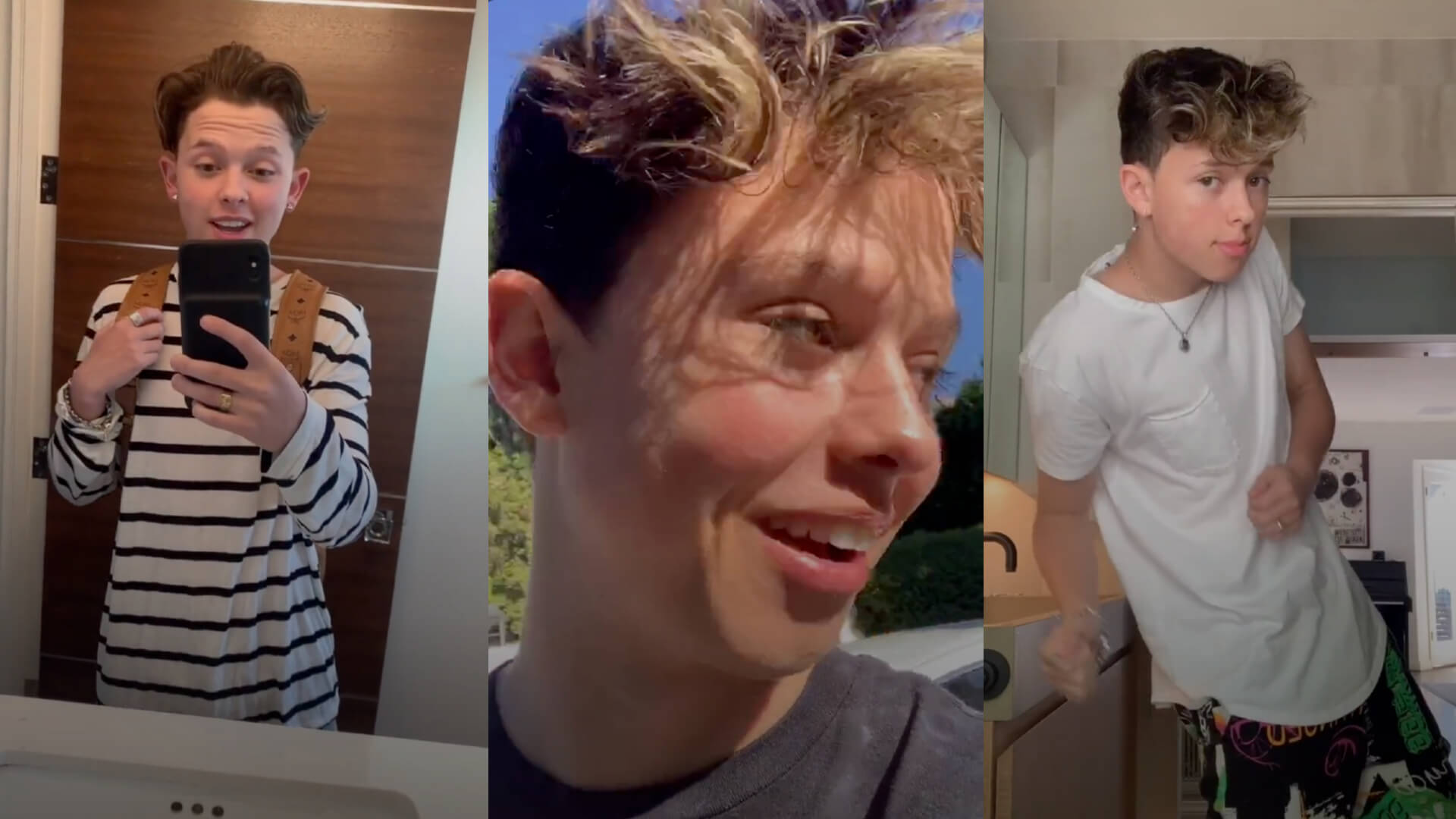 Thanks to his success on Musical.ly, Sartorius was able to launch a career in music. In addition, his brief relationship with Stranger Things' Millie Bobby Brown helped bring him into the spotlight. However, many of his fans come for the charming videos and musical talent.
5) Mr. Faisu
Faisal Shaikh is one of the most famous TikTok creators in India. However, Shaikh was recently suspended after he and fellow members of Team 7 posted a video condemning the death of a Muslim man. Shaikh's TikTok account, @mr_faisu_07, does not currently appear to be active.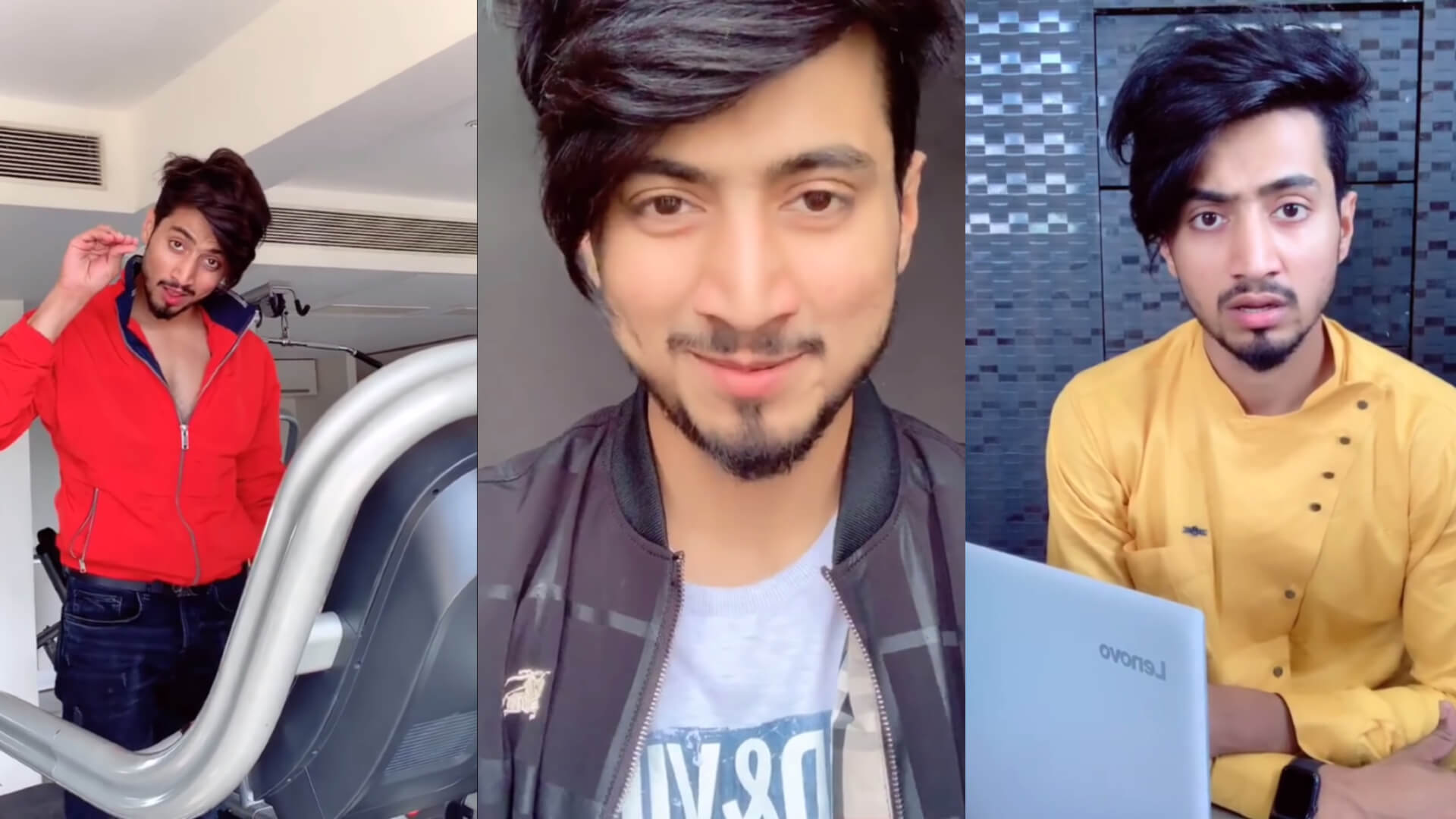 Still, the 24-year-old TikToker has reached worldwide renown, thanks to his primarily comedic content. He has translated his TikTok fame into a career in modeling and a massive Instagram following.
6) JoJo Siwa
Perhaps the best-known of TikTok influencers off the platform, JoJo Siwa has become a household name. This is likely due in part to her stint on Dance Moms, where she was a top-five finalist. At only 16, she has more than 17 million followers on the video-sharing app, and her popularity has spread to YouTube, where she has more than 10 million subscribers.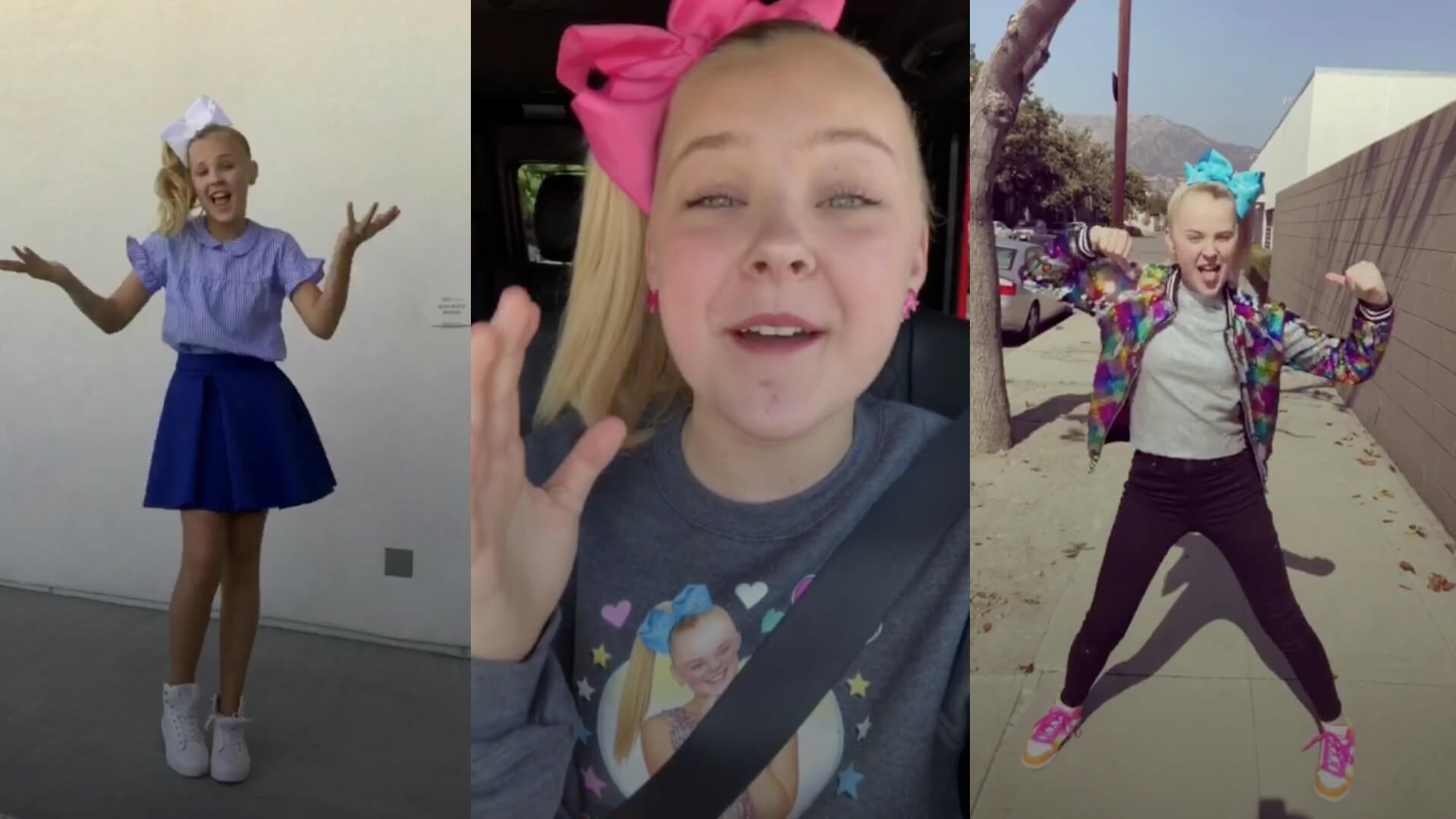 Siwa's charming personality and bright, eye-catching motif aided her in gaining a passionate following. She has translated her success as an influencer into a career in music and television. In 2016, she released a line of bows based around her recognizable look, which sell at Claire's.
7) Kristen Hancher
Kristen Hancher has been building her online following for years. Fans enjoy the lip-syncing videos that make up the majority of her content, along with comedic bits and makeup tutorials. More than 23 million people follow the Canadian TikToker's account, which showcases the evolution of her genuinely incredible hair.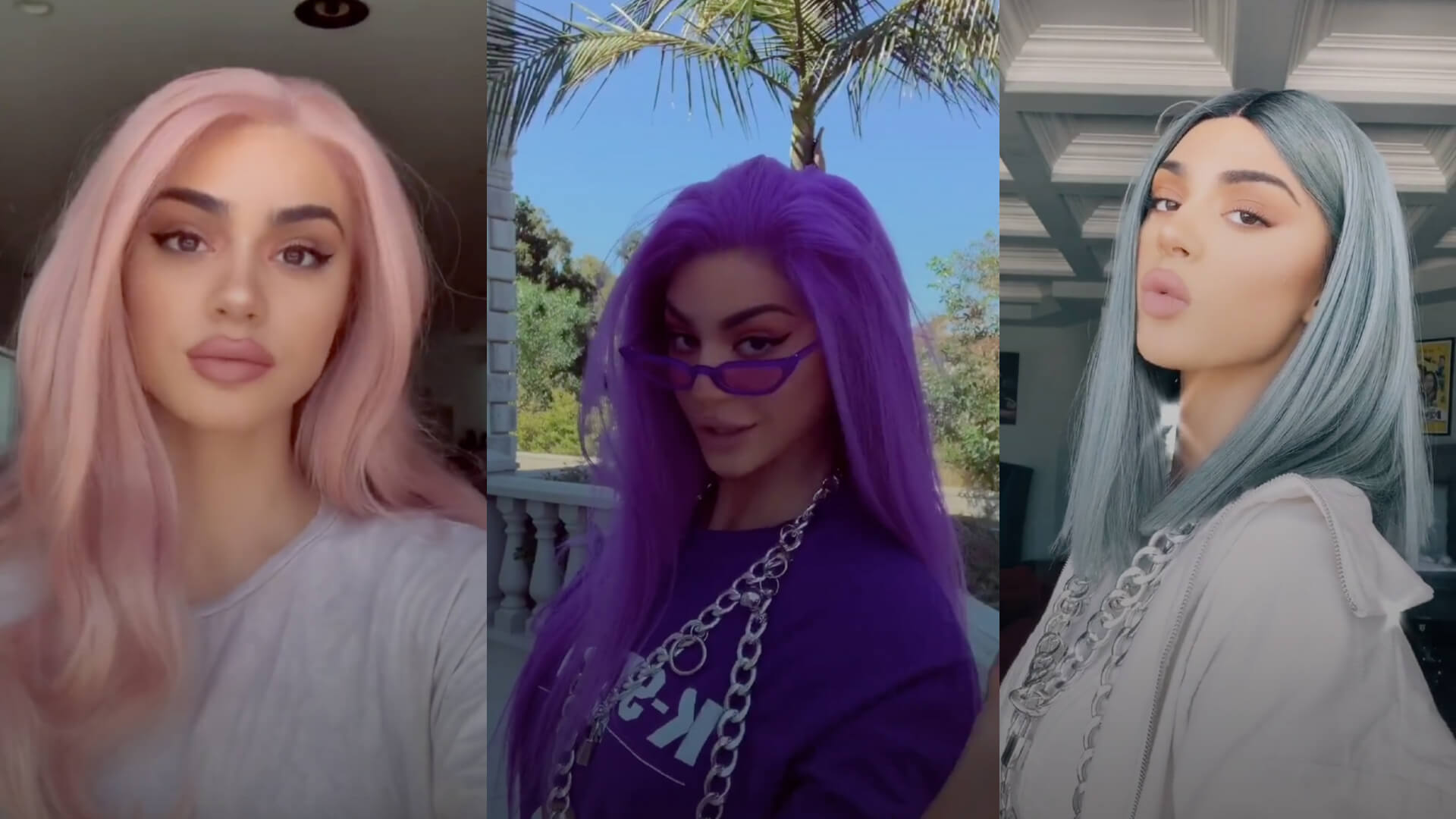 The 20-year-old recently became a member of Jake Paul's Team 10 squad, relocating to a massive mansion where she lives with heaps of other social media stars. What could go wrong?
8) Gil Croes
Gilmher Croes veers from traditional TikTok lip-syncing videos to short, humorous clips. Often, these videos feature him and his brother, Jayden. Croes' TikTok account has nearly 22 million followers, which helps pull millions of subscribers to the Aruban brothers' shared YouTube channel.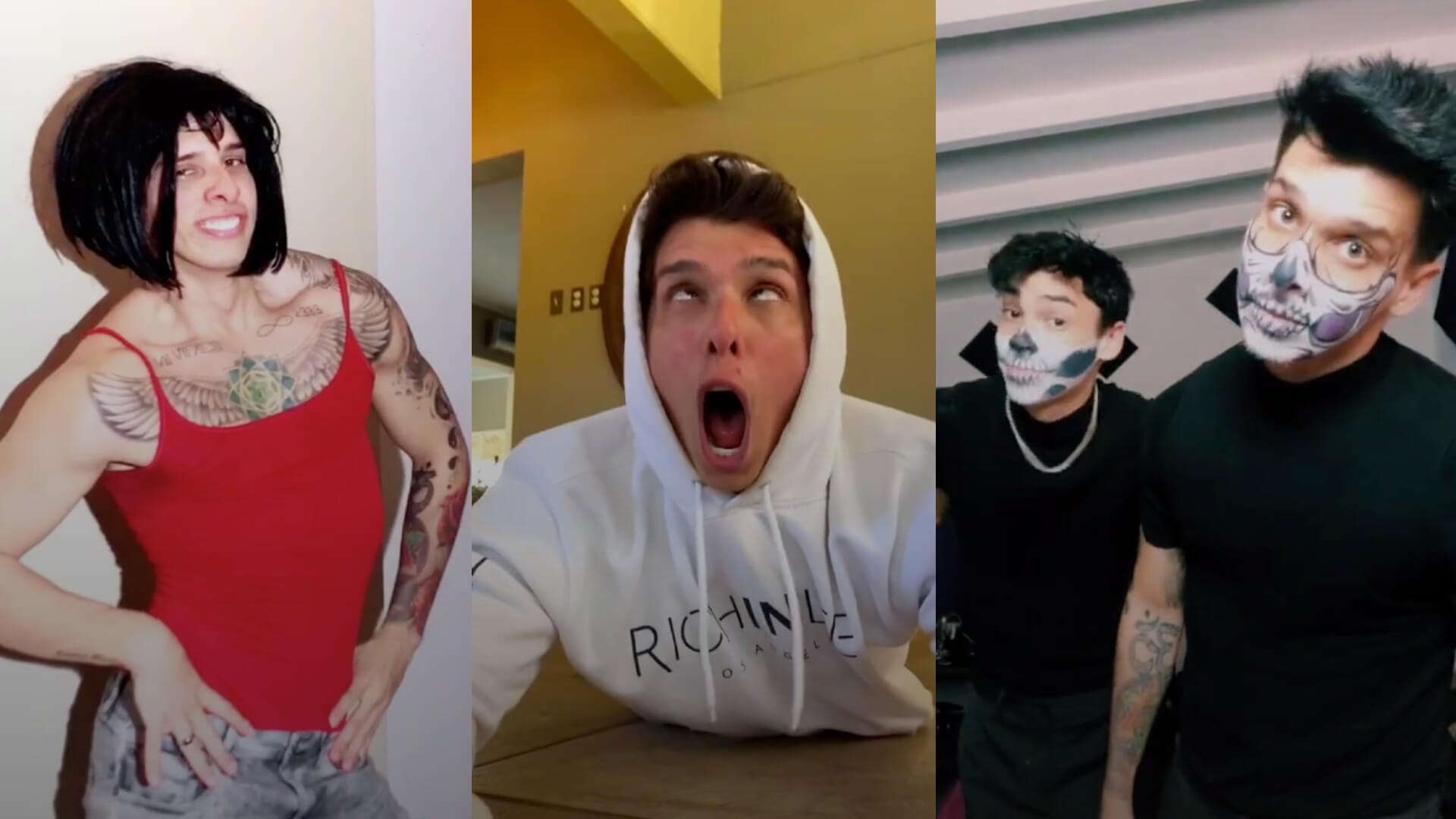 The brothers' charming relationship translates to their videos, which helps boost their popularity. Croes brings consistent humor to all of his uploads, poking fun at himself, his family, and anything else that comes to mind. At 26, Croes is one of the older creators who are TikTok famous.
9) Jayden Croes
Jayden Croes has built up his own impressive following on TikTok, nearly as large as his older brother's. More than 18 million people follow his account, where Jayden, like his brother, primarily uploads comedic content. However, lip-sync videos occasionally work themselves in, and they're always dashed with a touch of his typical humor.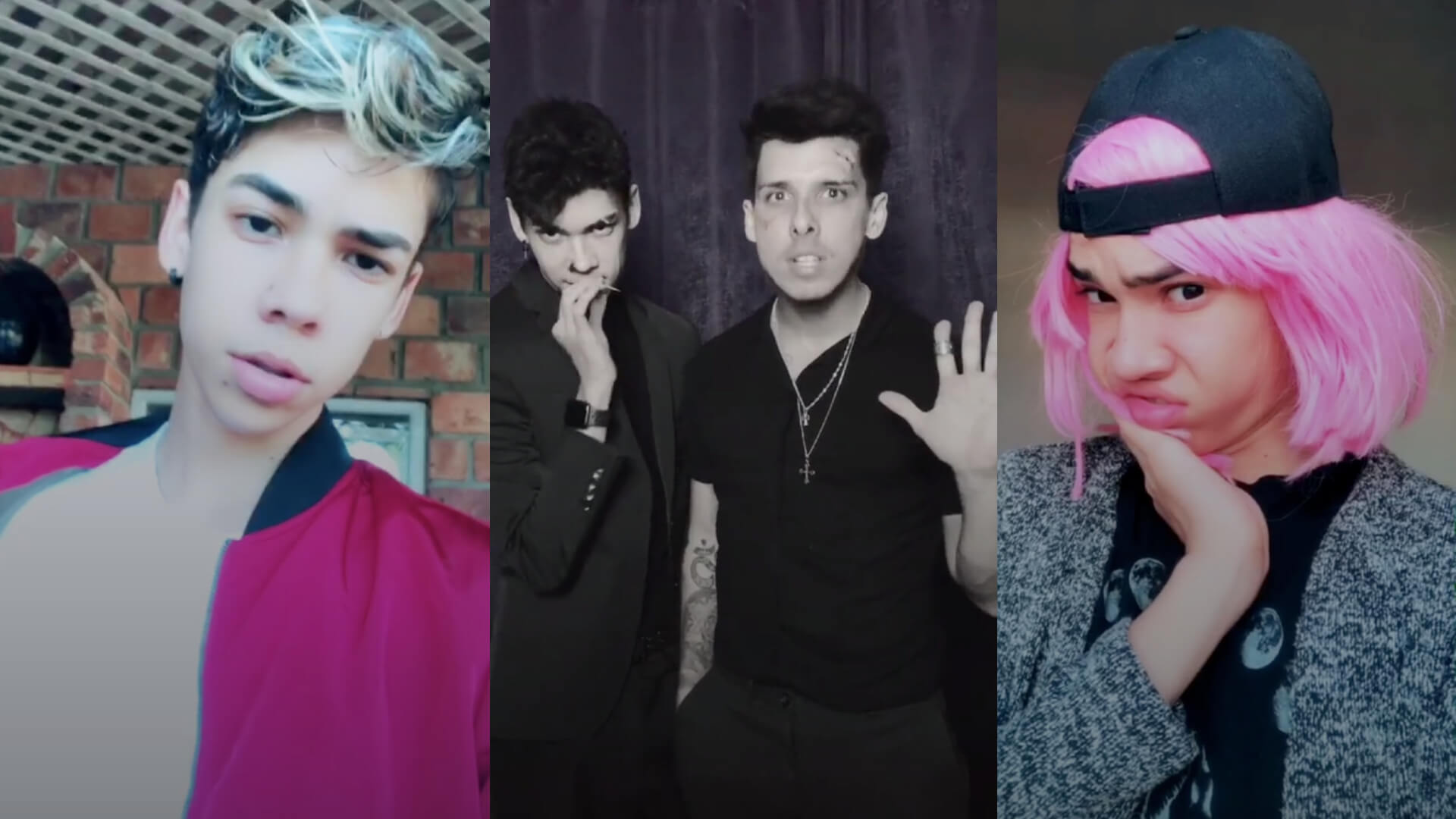 The CroesBros, as they call themselves on YouTube, heavily feature one another in their videos. Their brotherly relationship and charming chemistry has helped skyrocket their popularity.
10) The Dobre twins
They love the sibling duos on TikTok. Lucas and Marcus Dobre-Mofid work TikTok's lip-syncing style into their videos, which are almost always laced with humor. The twins rarely upload videos without one another, which cemented their brand as a family team. Their shared TikTok account has 18 million followers.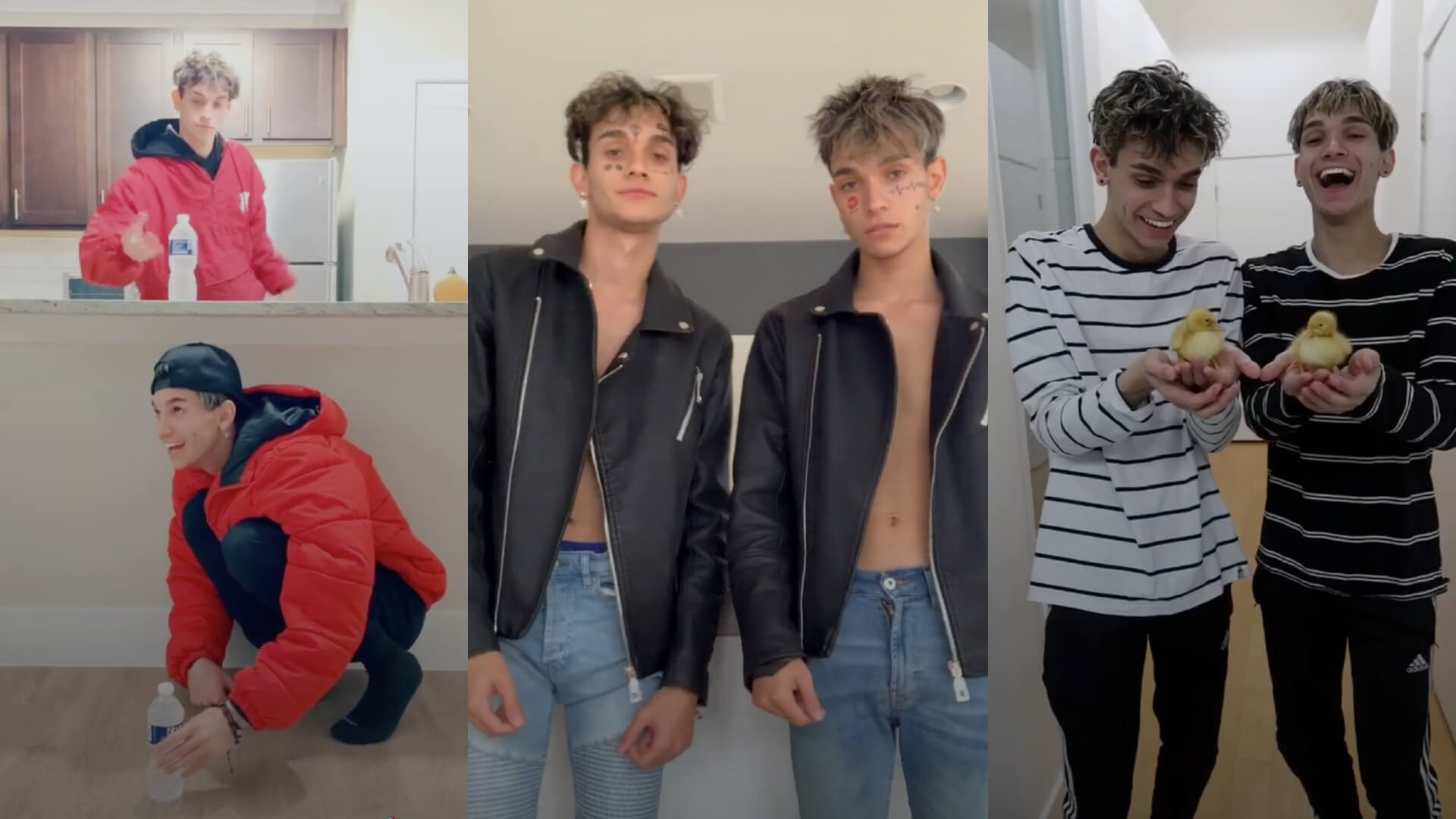 Considering they started out on Vine, it's no surprise these two became TikTok famous. Their videos, vlogs, pranks, and gymnastics lend the 20-year-olds' channel a more authentic edge. In addition, they've branched out to YouTube, where they create content with their older brothers Cyrus and Darius.
READ MORE:
11) Savannah LaBrant
More than 15 million people follow Savannah LaBrant's TikTok account. She posts videos of herself and her family, particularly focusing on herself and her daughter, Everleigh. She created an impressive Instagram following before veering onto other social media platforms. After her marriage to Musical.ly star Cole LaBrant, she took to TikTok and quickly became famous there.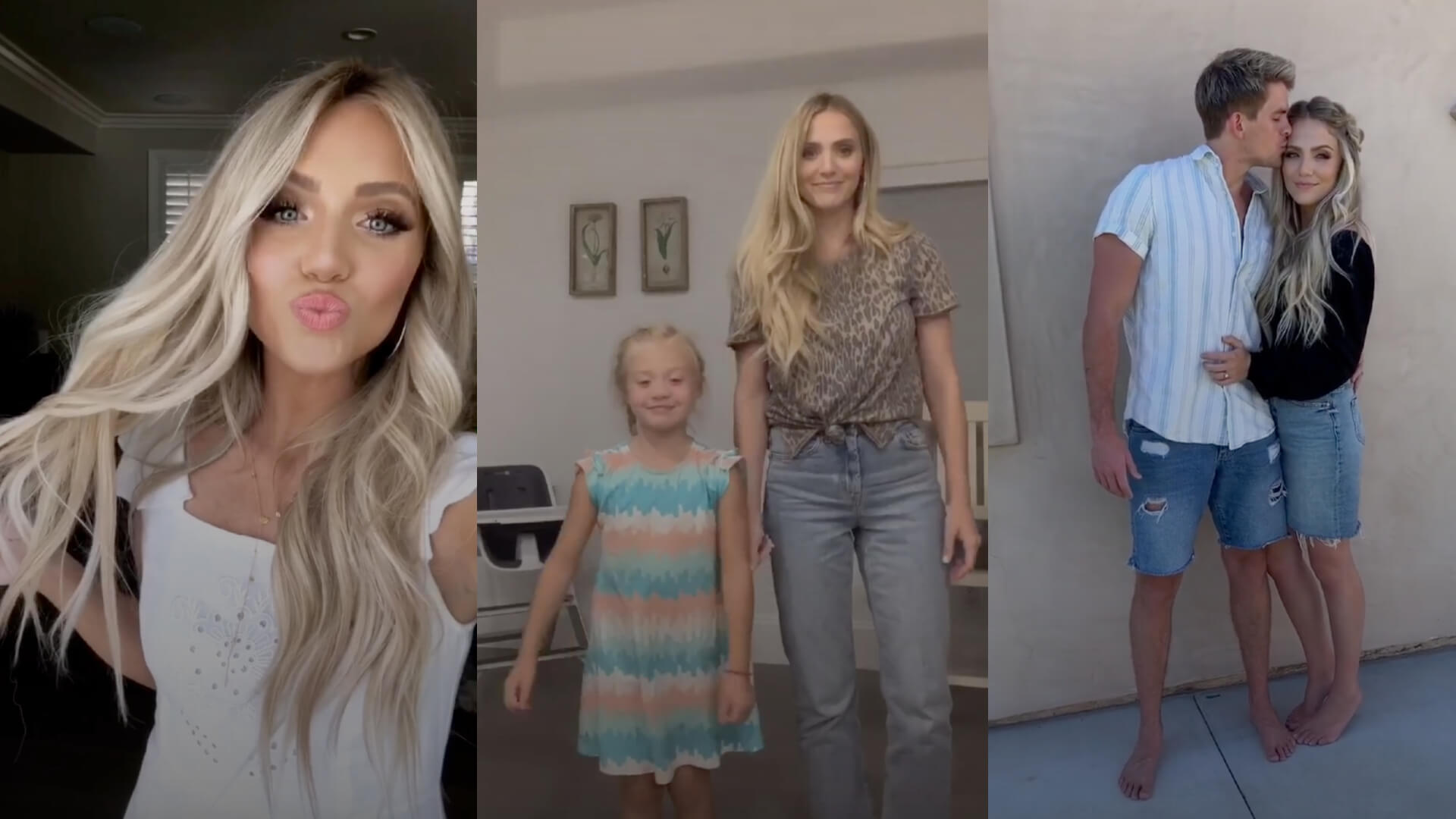 LaBrant is perhaps better known for creating the YouTube channel The LaBrant Fam, which has more than 10 million subscribers. Her content revolves almost exclusively around her family, usually dancing and lip-syncing to popular music.
12) Lauren Godwin
Slice-of-life humor is often the most relatable, a fact that Lauren Godwin understands well. Her comedic uploads often feature her, a 19-year-old Houston native, going about her life. Videos vary between pranks, often on her fellow TikToker boyfriend Sebastian, and funny skits.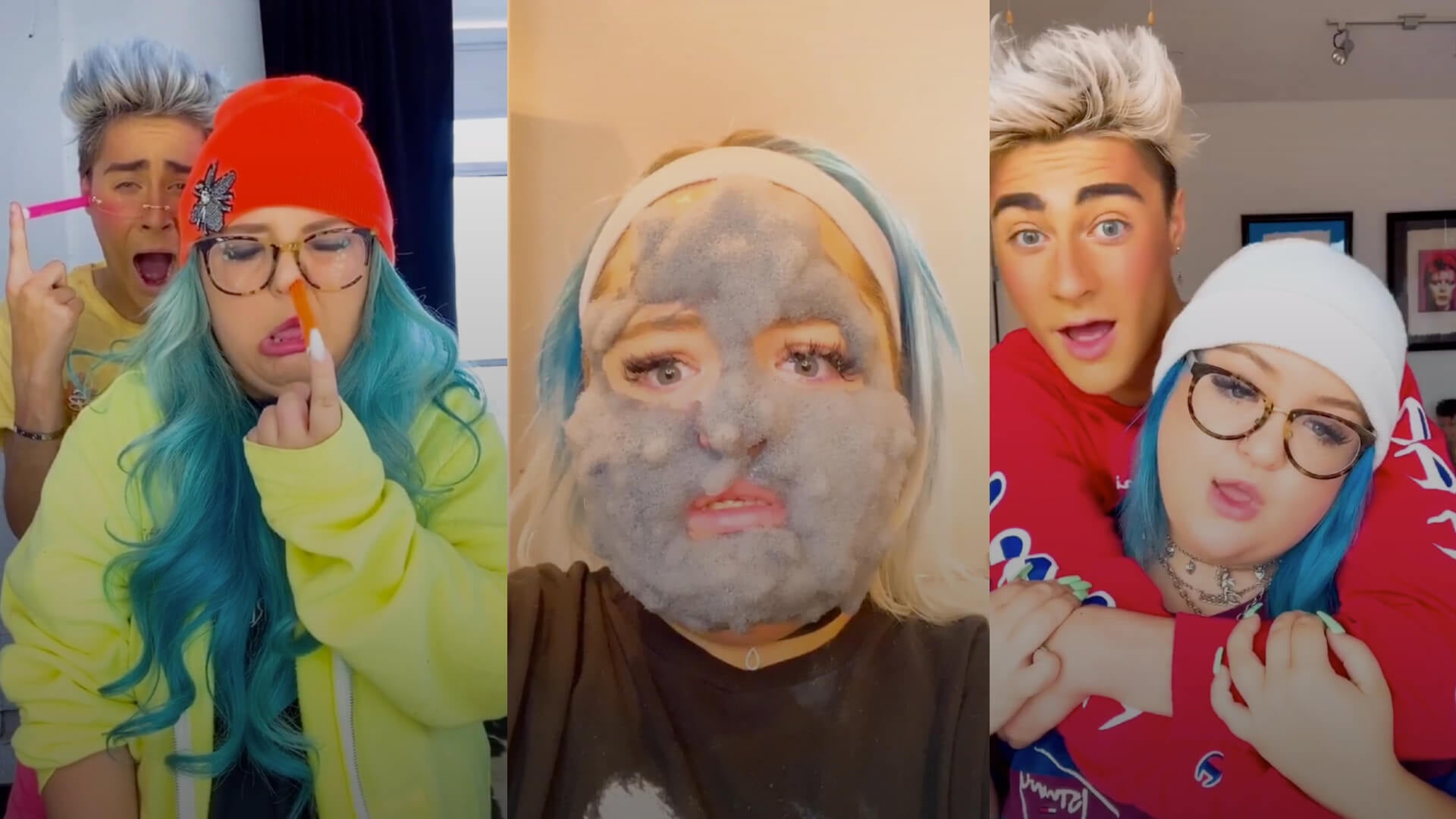 Godwin rarely veers into lip-syncing videos, but when she does they tend to incorporate her friends. Her 16.5 million TikTok followers flock to her page to follow her and Sebastian's relationship and to chuckle at the impressive number of pranks the two manage to pull on one another.
13) Awez Darbar
Dancing TikToks are some of the best videos the site has to offer, and many of the better ones come from Awez Darbar, a 26-year-old from Mumbai. His page is loaded with stunning choreography and short, humorous clips. A rumor is floating around that he and Nagma Mirajkar, who appears in many of his videos, are in a relationship. Neither has confirmed the claim.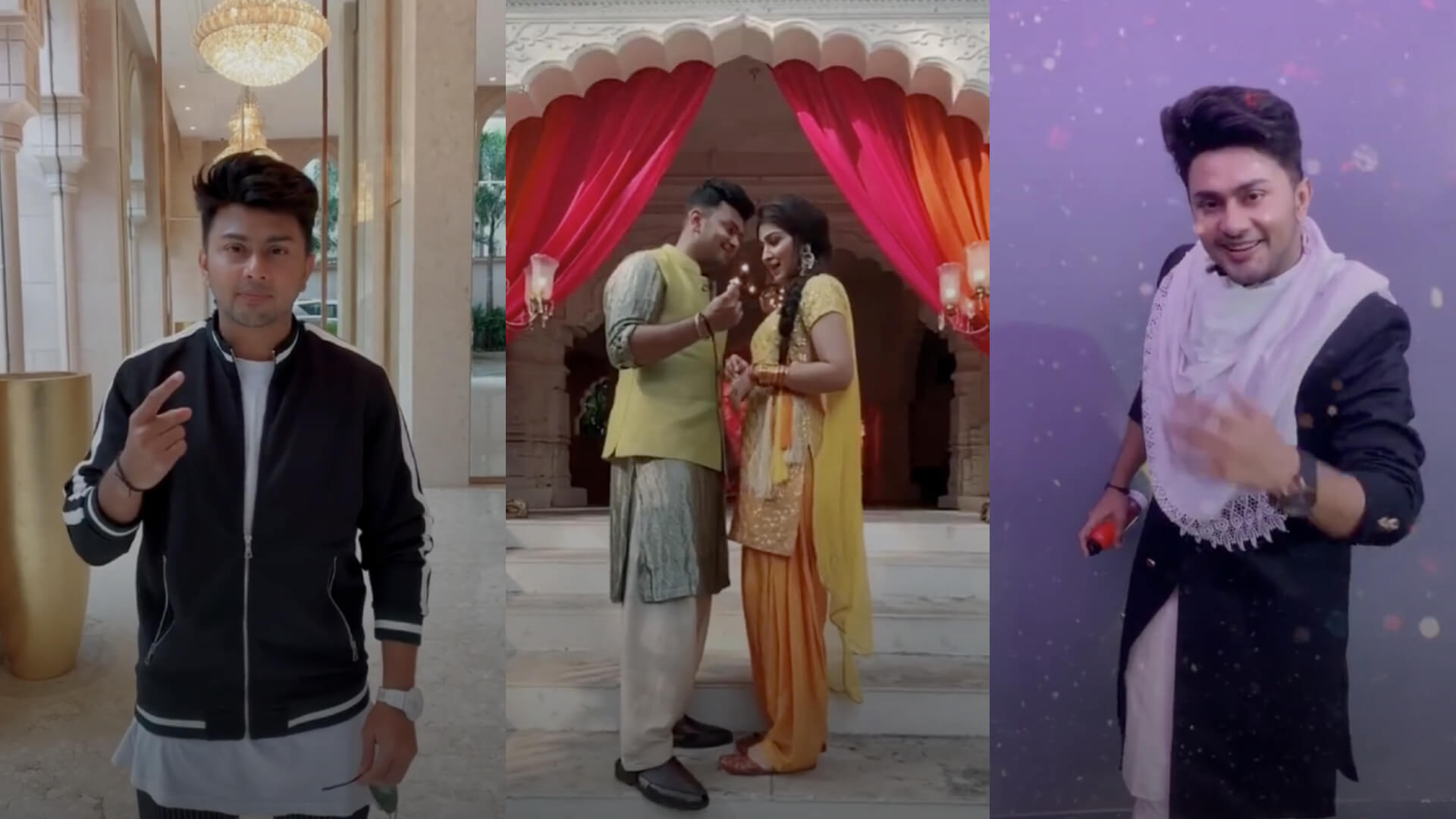 Darbar is one of TikTok's older users—perhaps this is why his content has a more polished look than many TikTok uploads.
14) Riyaz Afreen
At only 15 years old, Riyaz Afreen is already famous on TikTok and elsewhere. His viral videos have earned him nearly 23 million followers on TikTok alone, not to mention his 5 million Instagram followers. His success on TikTok has helped him forge a career in modeling, particularly on Instagram.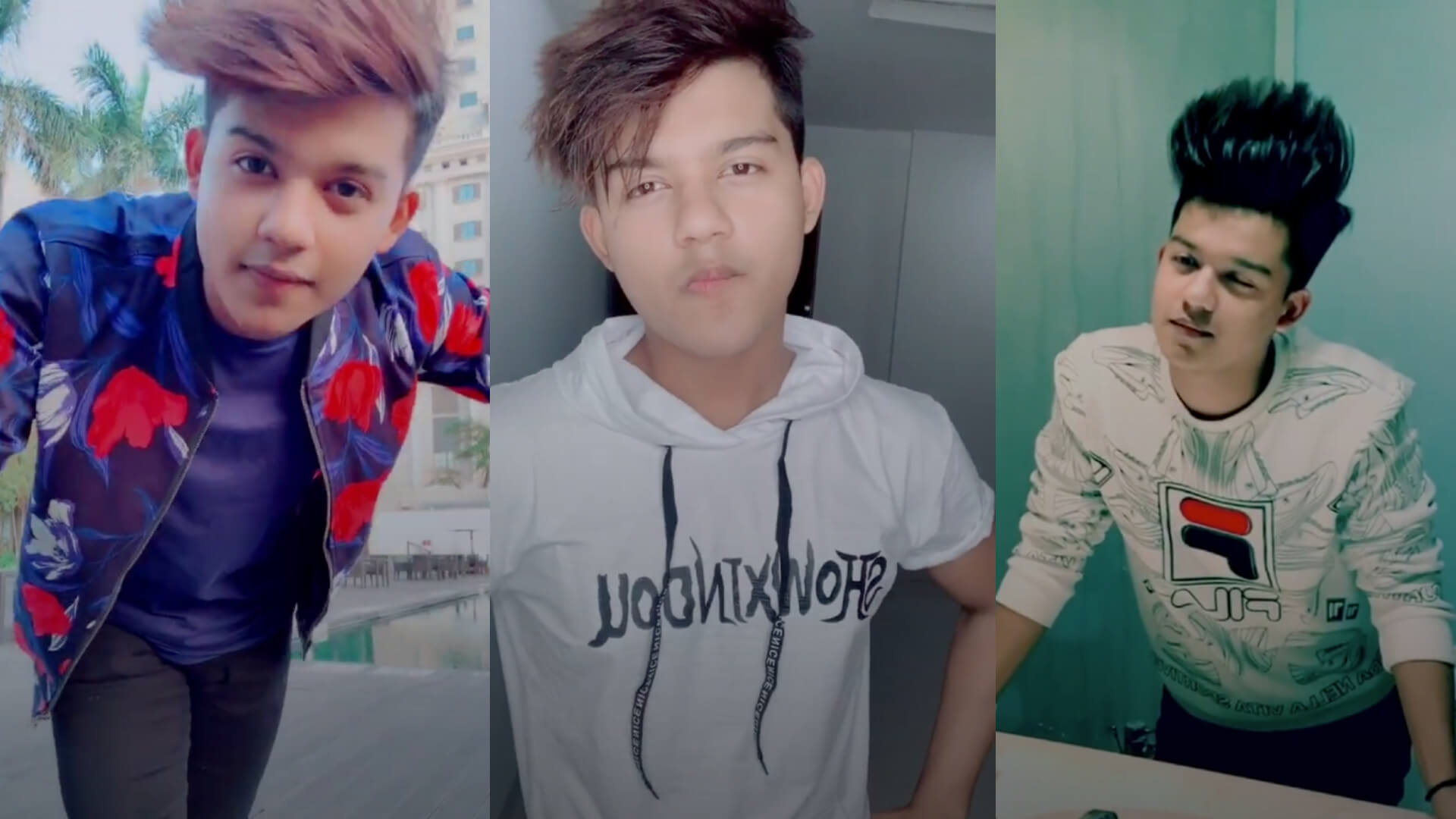 Afreen's uploads most often feature him lip-syncing to popular Indian tracks and feature other Indian artists who are also TikTok famous, such as Mr. Faisu and Aashika Bhatia.
15) Rebecca Zamolo
Some of TikTok's most delightful videos simply consist of talented people showing off their skills. This is the case with Rebecca Zamolo, whose talent as a gymnast helped her become TikTok famous.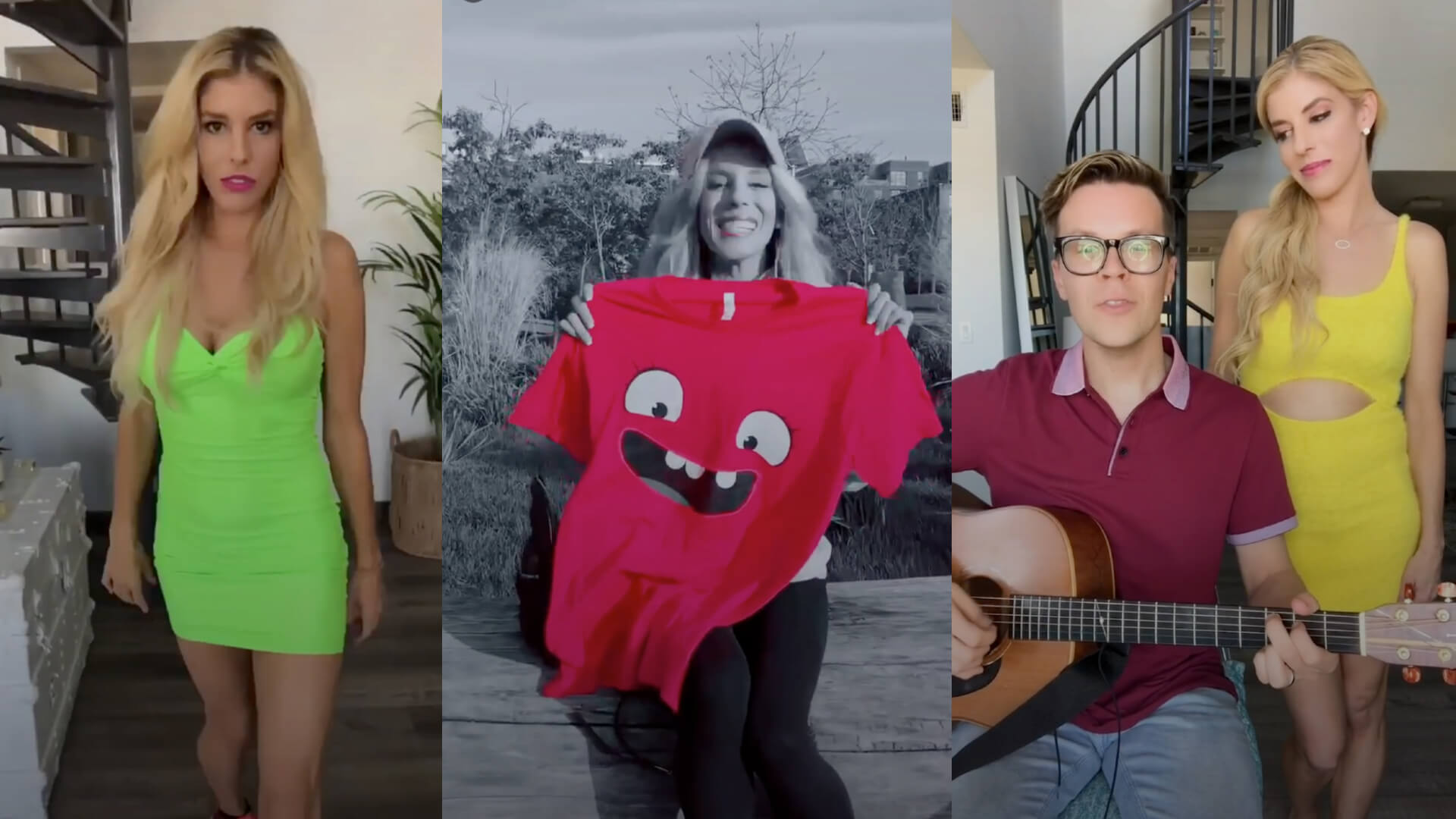 Her collaboration with husband and fellow social media star Matt Slays boosted her career on YouTube as well as TikTok. Zamolo's videos typically consist of humorous clips, with a few lip-syncing videos tossed in. Her TikTok account boasts nearly 12 million followers, which is just shy of her YouTube channels, where her accounts have around 15 million combined subscribers.
16) Jayden Bartels
Jayden Bartels has been hard at work making a name for herself on TikTok as well as in television and music. The 14-year-old is one of the youngest of the famous TikTok creators—her account is up to 7.5 million followers.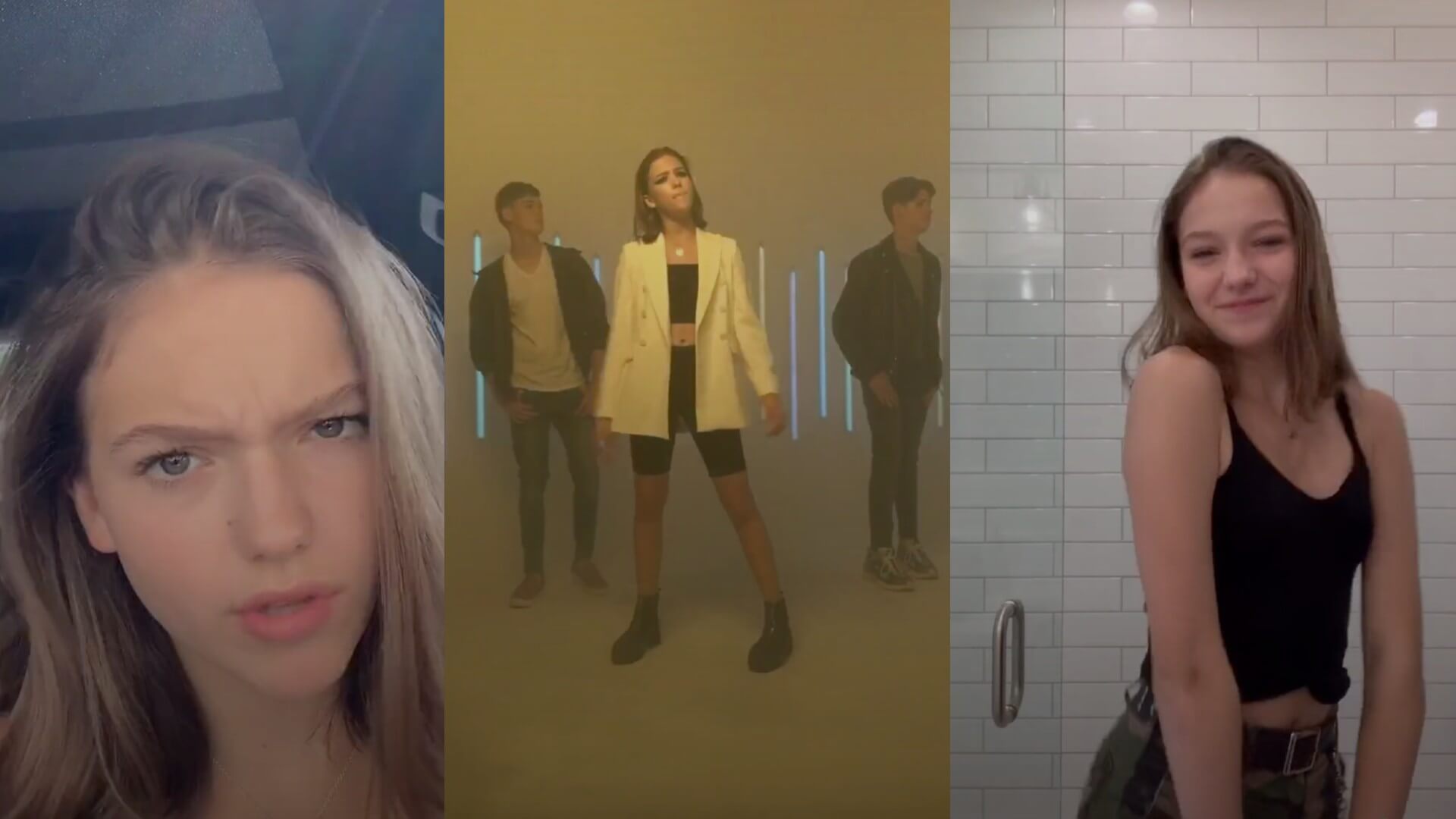 While Bartels' fans can enjoy her in a number of television series, including It's Always Sunny in Philadelphia and Criminal Minds: Beyond Borders, her TikTok videos often feature her showing off her dance skills or lip-syncing. She even released her own music years before most people get their first job.
17) Garima Chaurasia
This 21-year-old TikTok star went viral earlier this year thanks to a video of her dancing and lip-synhing along with "Boht Hard" by Emiway Bantai. Garima Chaurasia's success on TikTok, where she has 16.6 million followers, has also allowed her to pursue a career in modeling.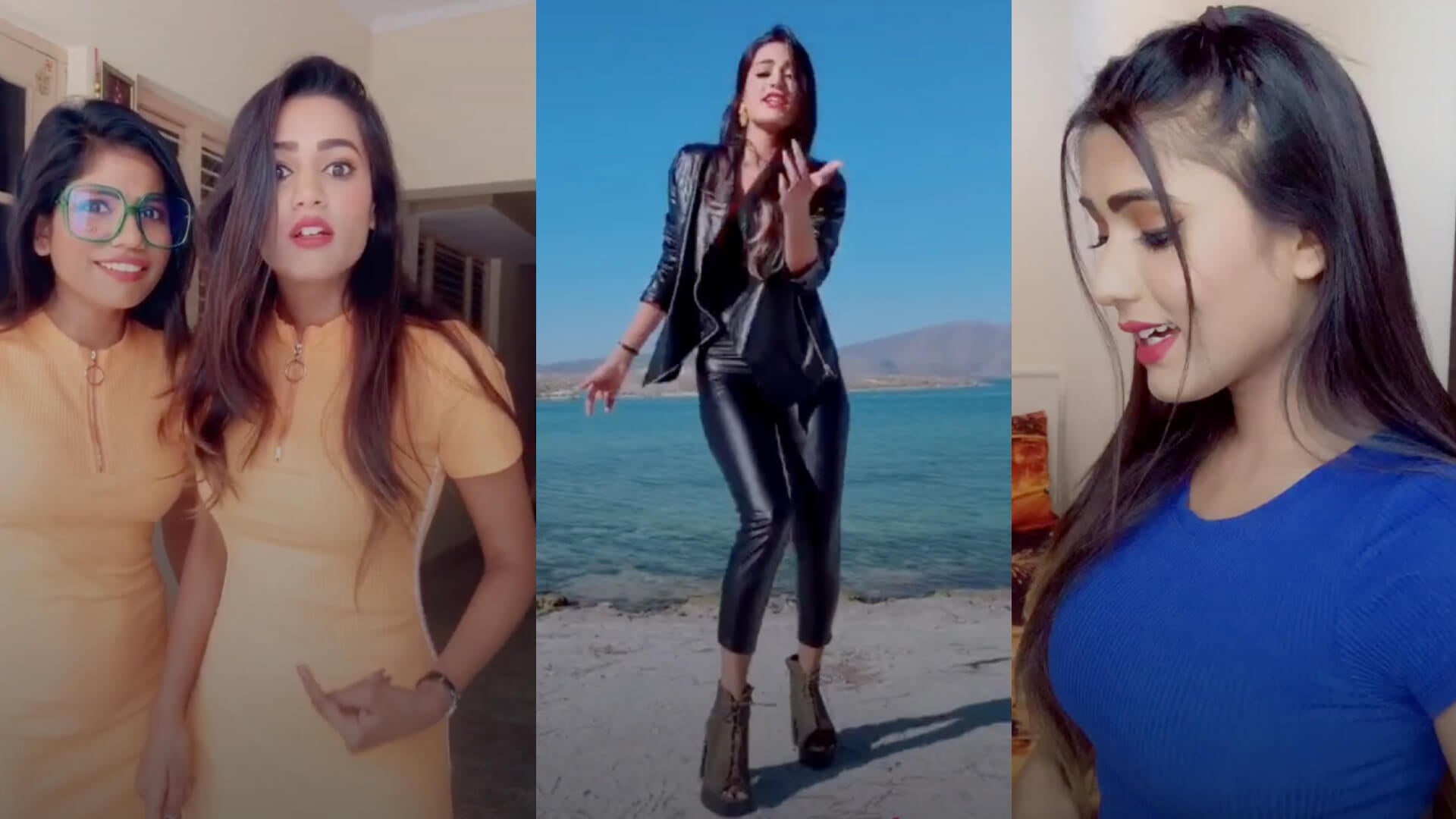 The majority of Chaurasia's videos feature her dancing and lip-syncing to popular Indian songs. She also uploads videos of her modeling shoots, which her fans gobble up.
18) Avneet Kaur
Avneet Kaur began her career at only 9 years old, when she participated in an Indian dance competition in 2010. Now, the 18-year-old famous TikTok creator spends most of her time working as a television actress in India. Many of her TikToks feature behind-the-scenes footage of her days on set. She has almost 17 million followers.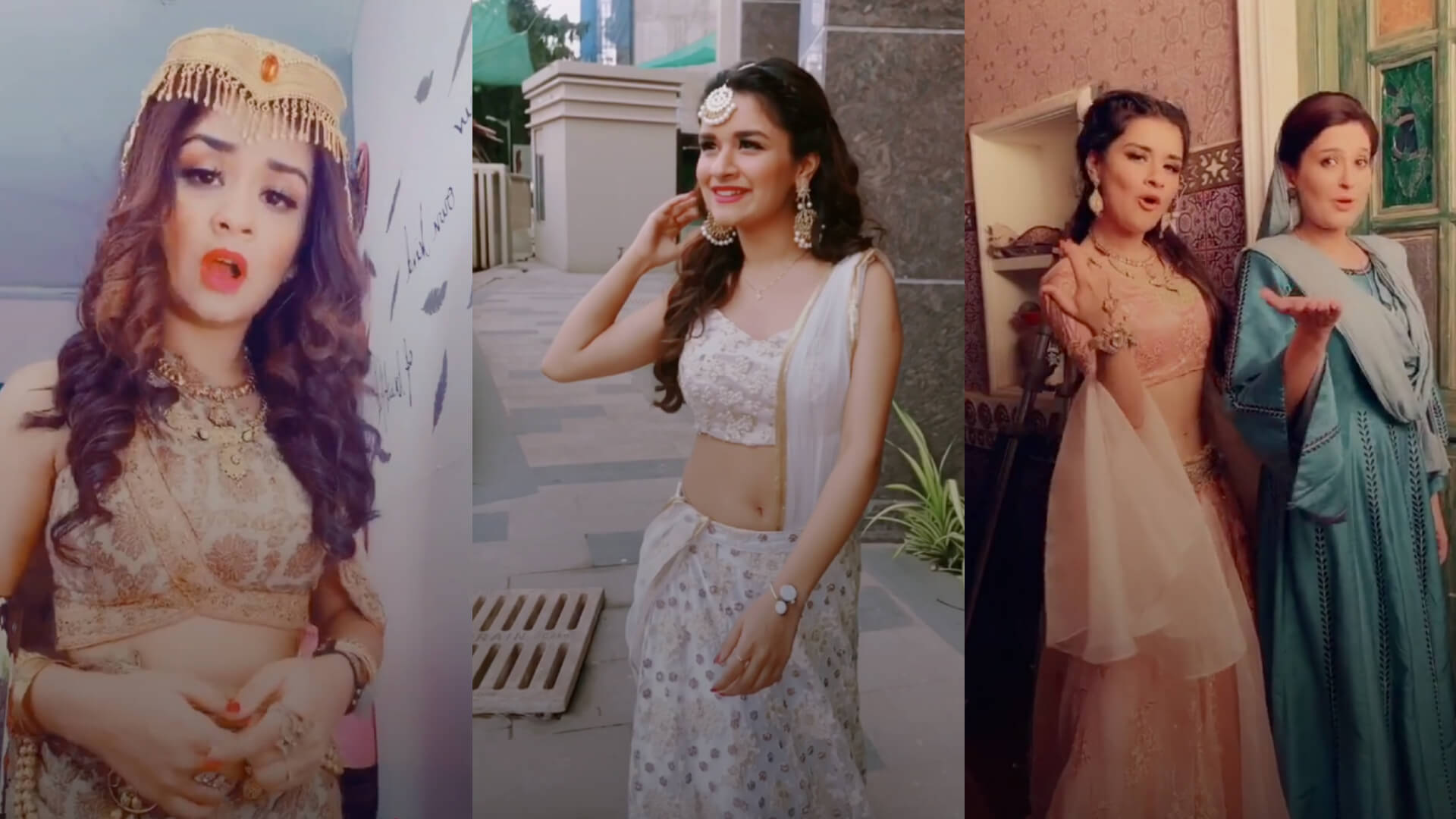 When she's not acting, Kaur is perfecting her choreography and uploading lip-syncing videos with her family and close friends. Her acting career doesn't look to be slowing down anytime soon, however, so TikTok will likely remain a fun hobby.
READ MORE:
19) Danielle Cohn
Despite the near-constant swirl of controversy surrounding her, Danielle Cohn is a longtime favorite on TikTok. She first became popular online at the age of 13, though questions about her true age have persisted after a Facebook post from her father went viral. In the post, Cohn's father stated that the YouTuber and TikToker is not 15, as advertised, but is in fact only 13.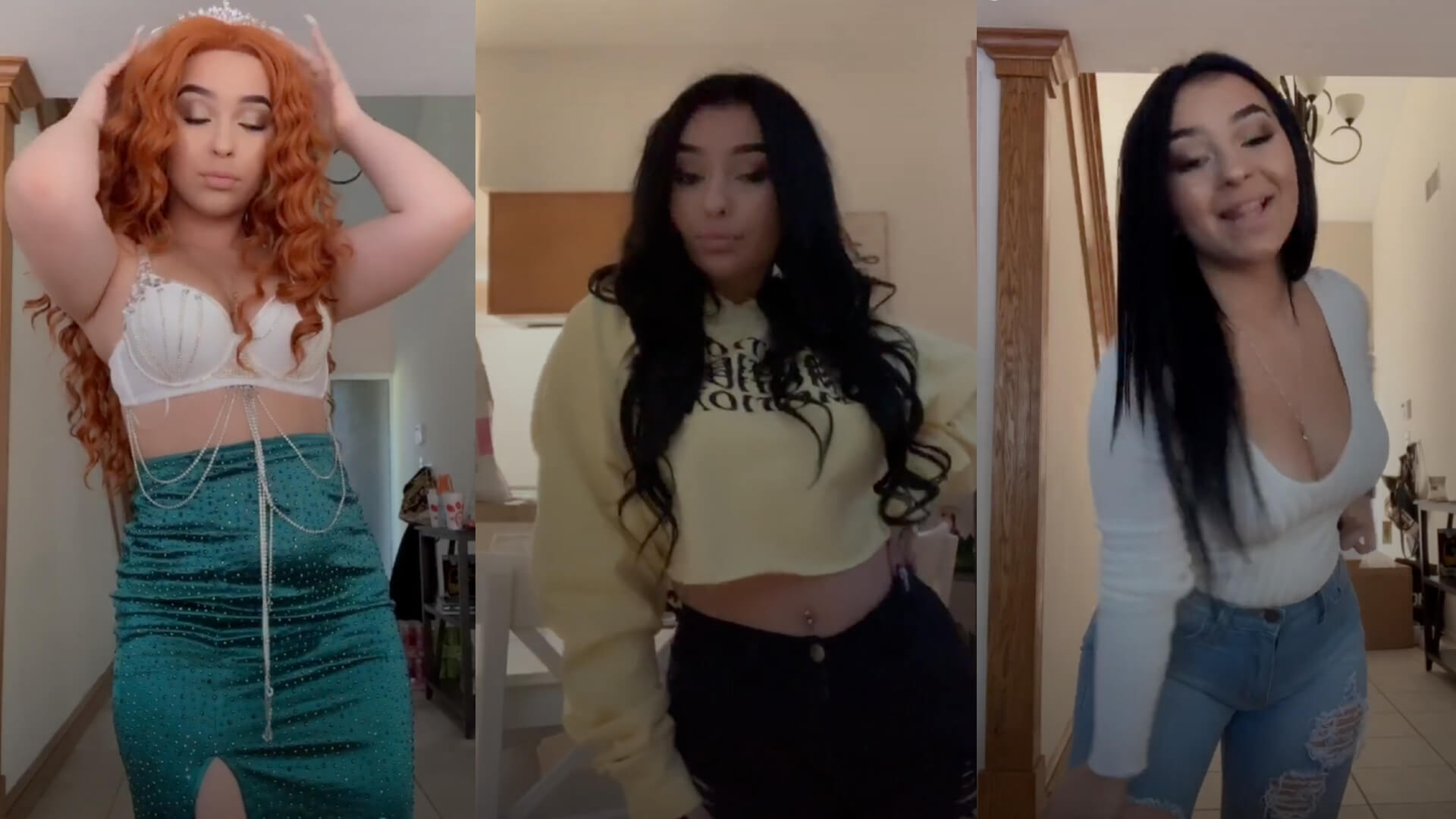 If his post is true, that means Cohn first found online fame via Musical.ly at only 11 years old. Her typical uploads to TikTok, where she has just under 14 million followers, are in classic TikTok style: They feature the young influencer lip-syncing to voice clips and popular songs.
20) Maverick Baker
While Maverick and Cash Baker have their own TikTok accounts, the siblings' best content is done in tandem. Their shared account, however, has far fewer followers than either brother's individual page. Maverick Baker, who boasts 11 million TikTok followers, typically uploads comedic clips or lip-syncing videos with his younger brother.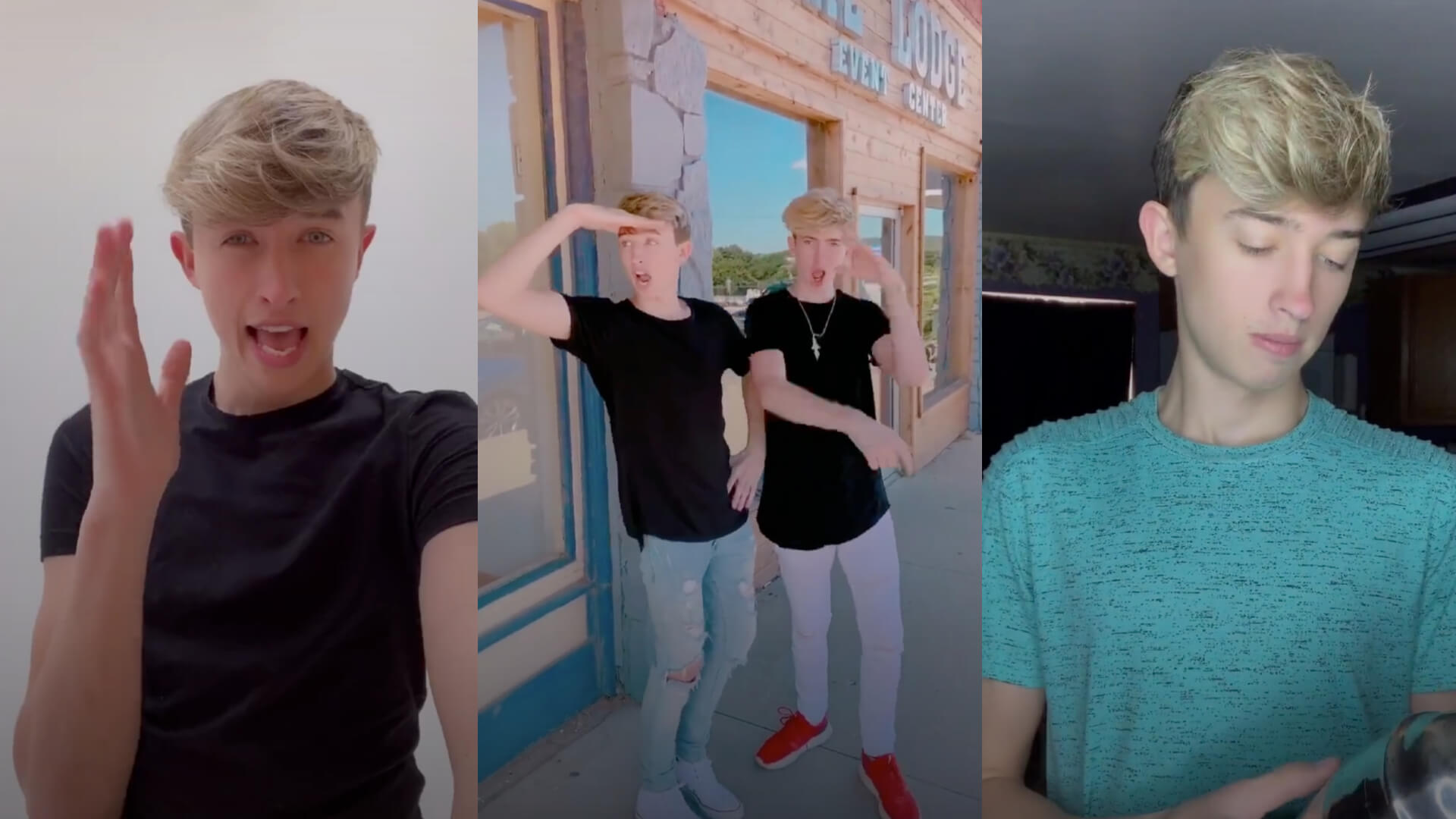 The 18-year-old influencer releases music with his brother, but they aren't the only famous social media personalities in the family. Between Maverick, Cash and their sister Lani, the Baker family has a total of 28 million TikTok followers.
21) Lucky Dancer
Arhan Khan has been famous on TikTok since he was only 14 years old. The now-17-year-old dancer takes to the video-sharing app to show off his dance moves and occasionally lip-sync to popular Indian tracks.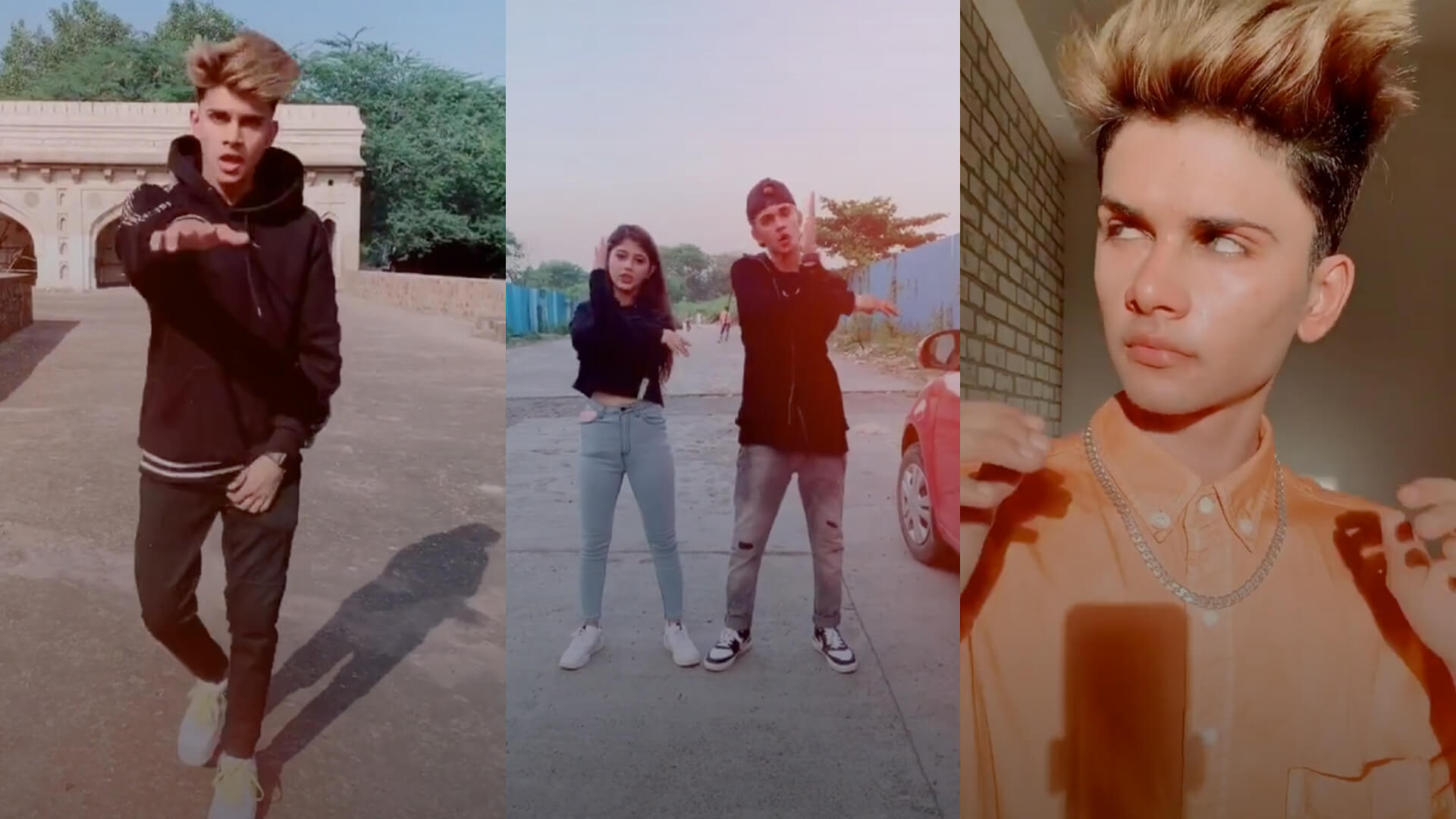 Much of Khan's time is taken up by the dance workshops he teaches in India. Arishfa Khan, another person who is TikTok famous, is prominently featured in many of his videos.
22) Arishfa Khan
Another popular TikTokker who found their start as an actor, Arishfa Khan first started acting at age 9. Now 16, Khan has gained 17.7 million TikTok followers with her lip-syncing videos and occasional comedic content.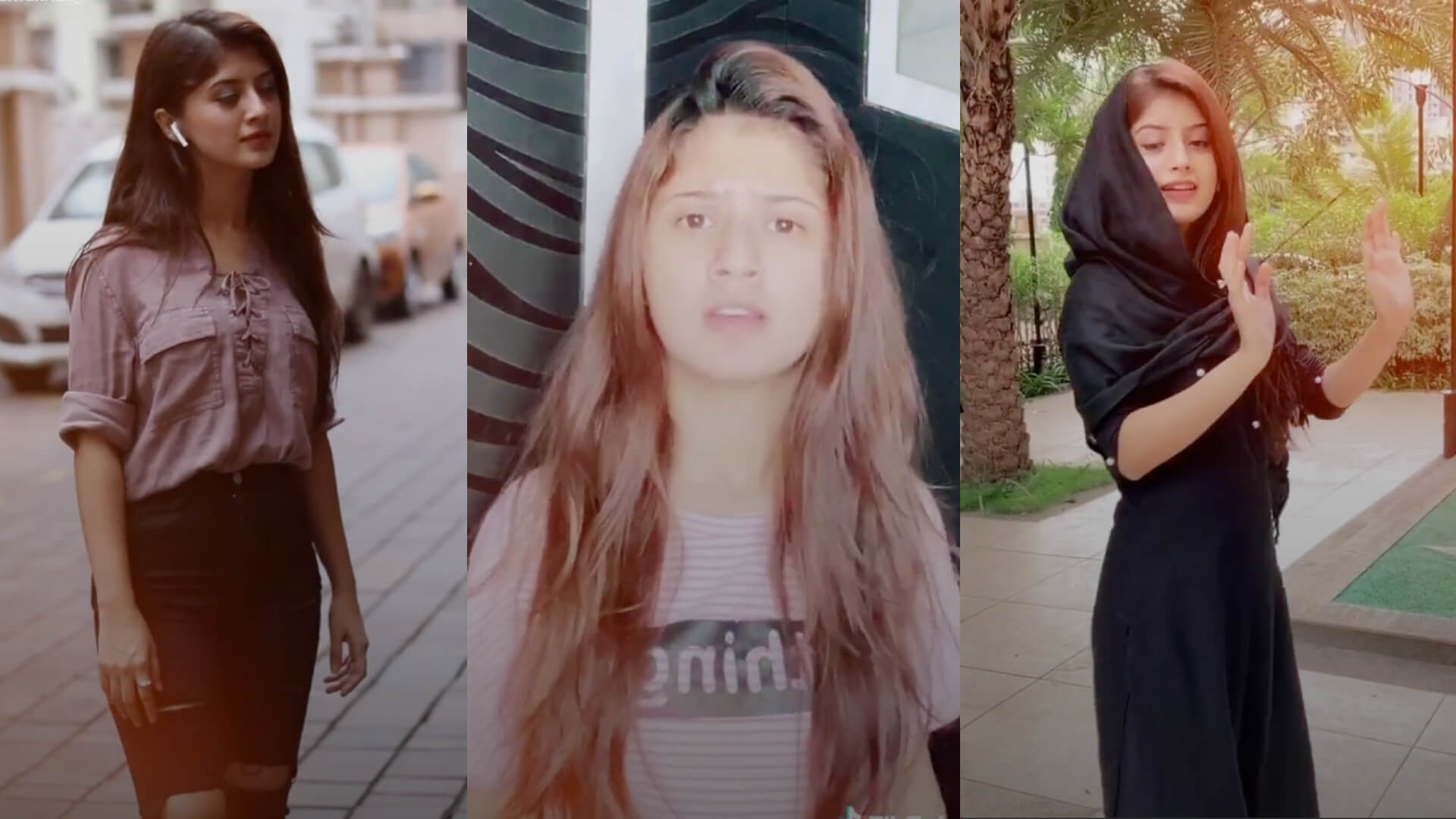 Thanks in part to her success on TikTok, Khan has forged a successful YouTube channel, as well. She posts makeup tutorial videos in addition to vlogs and skin care routines. Many of her TikToks feature Lucky Dancer, a friend and fellow TikToker.
23) Jannat Zubair Rahmani
One of India's most famous TikTok accounts belongs to 17-year-old Jannat Zubair Rahmani. She boasts just under 20 million followers on her account, where she posts videos in typical TikTok style. Many of her uploads feature her younger brother, bringing a charming family dynamic to her page.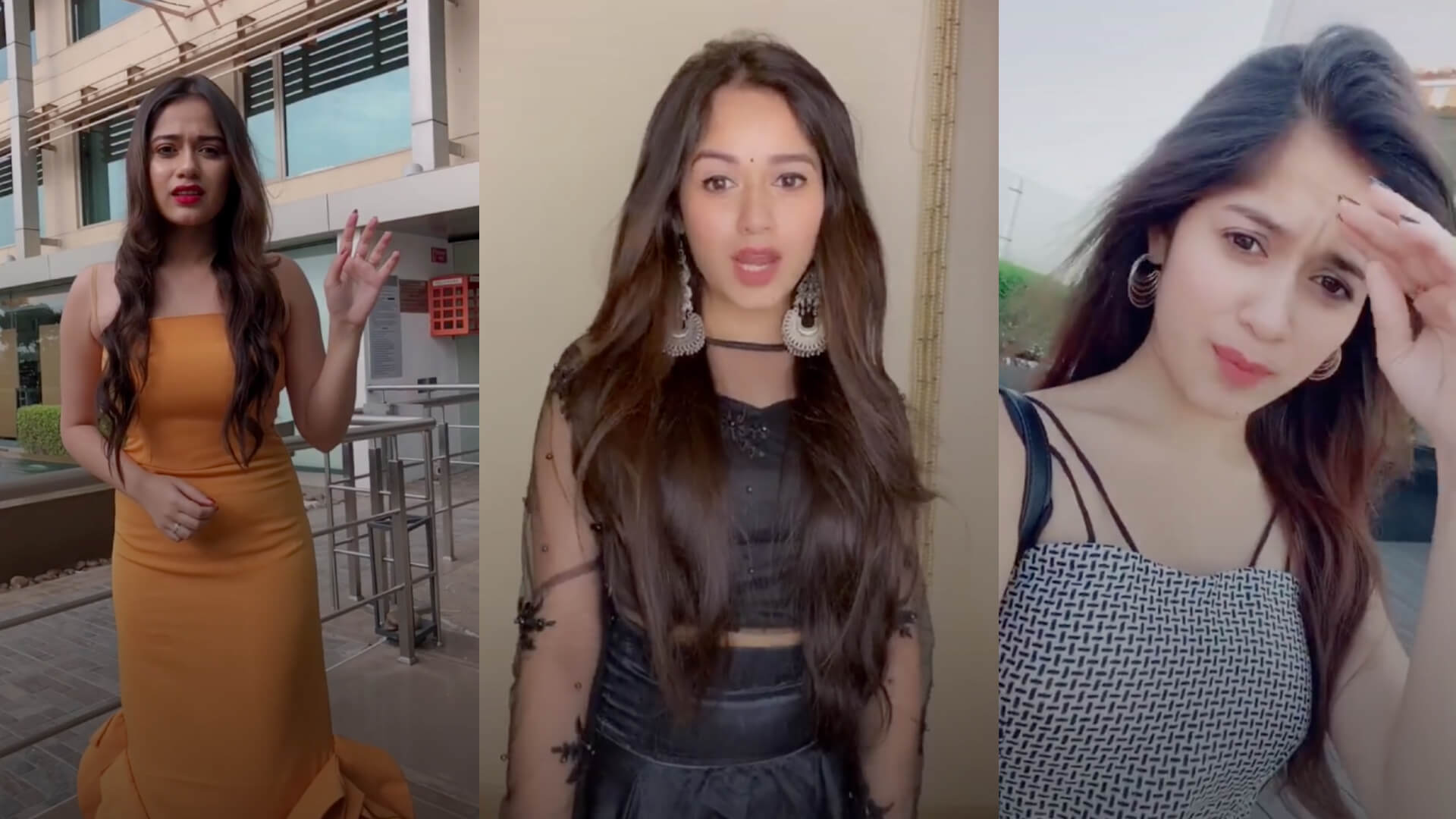 The TikToker has also found success as an actress. She has been featured in a number of television and film roles, including Bharat Ka Veer Putra–Maharana Pratap. On TikTok, she often shares music that she produces alongside her more casual content.
24) Manjul Khattar
Manjul Khattar found his start before pivoting to TikTok. His account has more than 12.5 million followers, and the popular influencer has robust followings on several other social media sites as well as YouTube.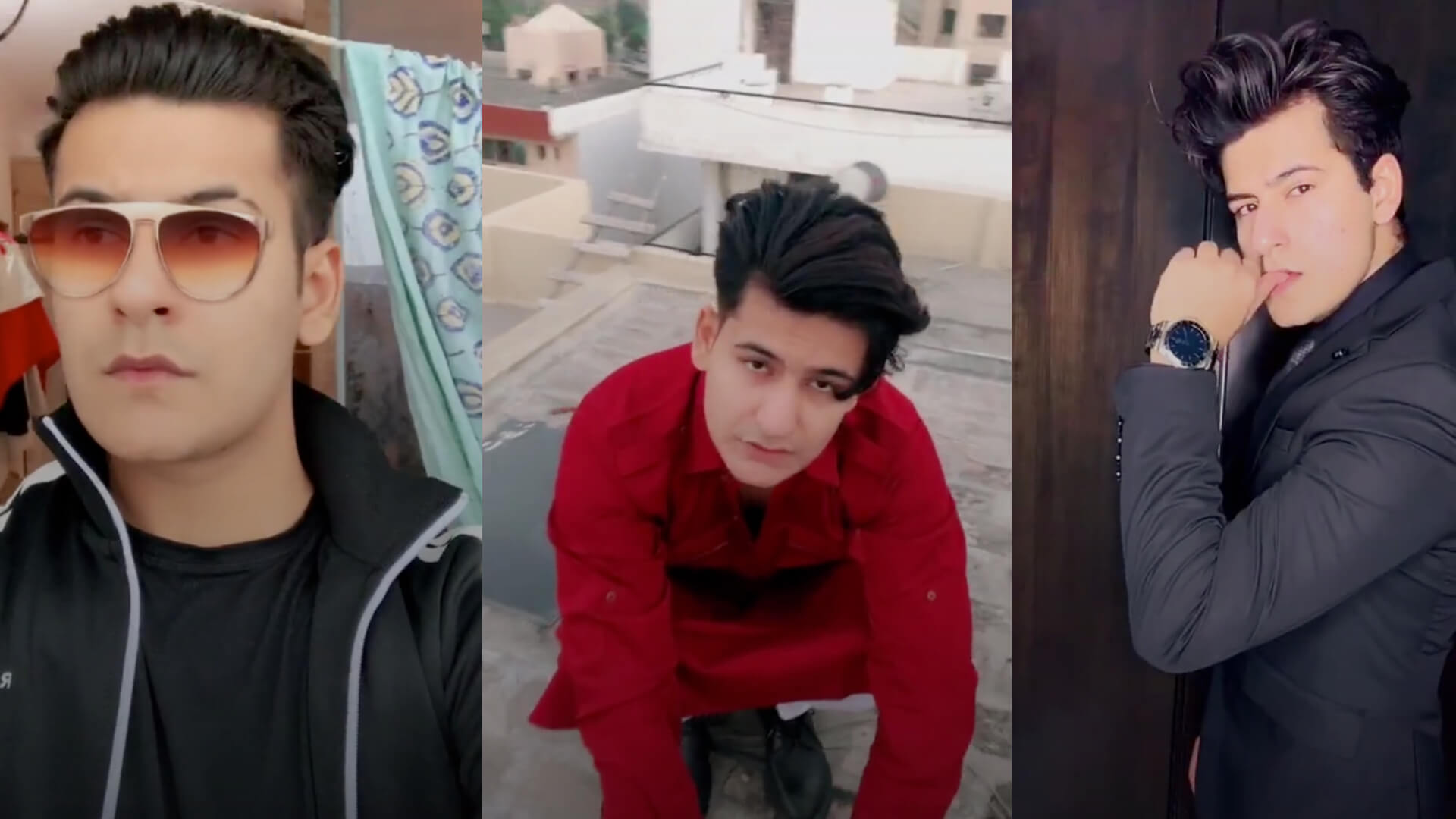 Khattar's TikTok videos became famous thanks to his unique comedic style. Sprinkled into his uploads are TikToks of the 21-year-old lip-syncing along with music and voice clips.
25) Aitana and Paula
Another popular sibling duo, Aitana and Paula Etxeberria—or Twin Melody—reached viral fame thanks to a 2016 video titled "Juju on Dat Beat" The video was immensely popular and has garnered more than 34 million views on YouTube. The identical twins bring the same energy to many of their TikToks, which feature them dancing, lip-syncing and spending time together.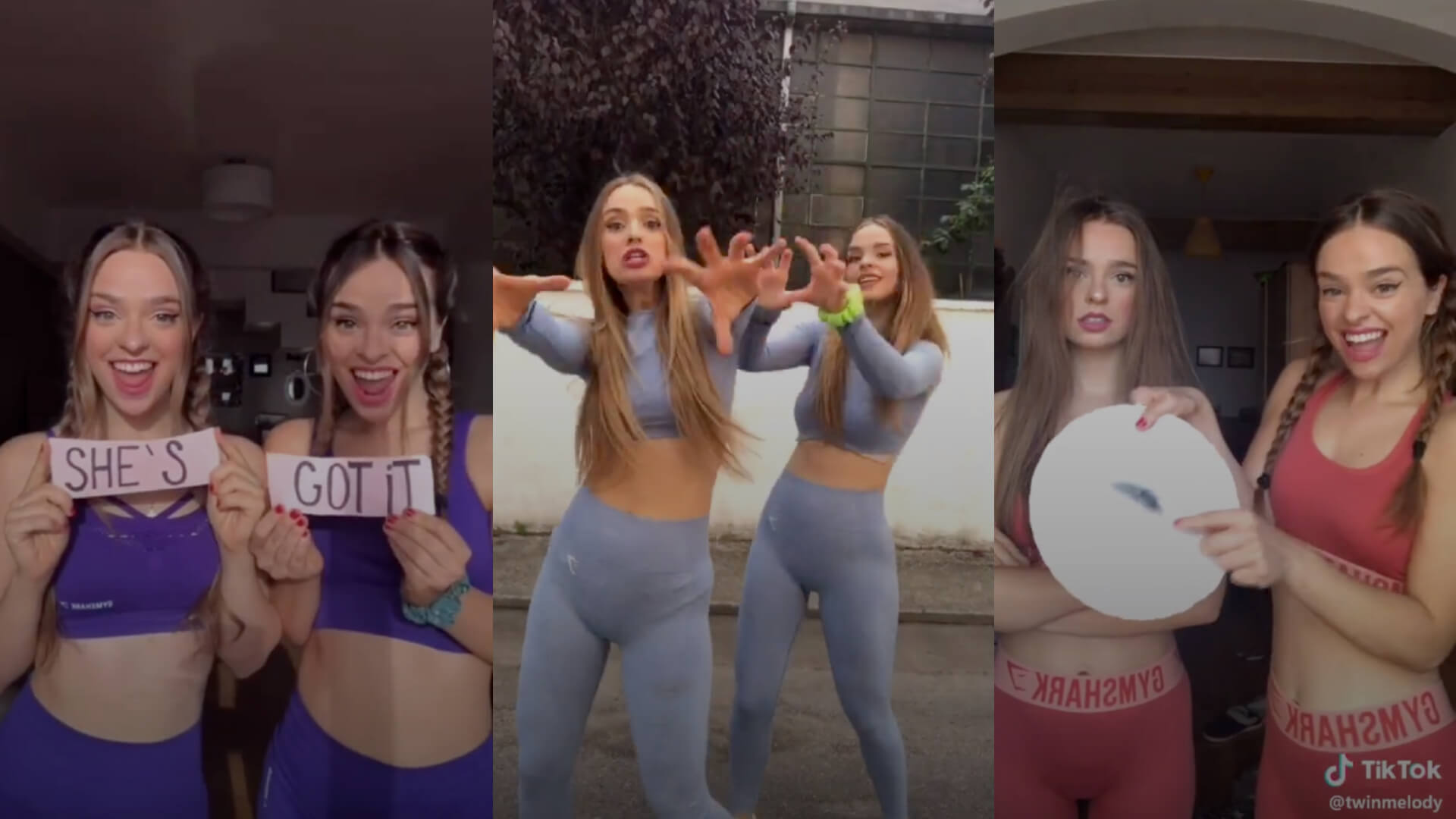 The duo bring a charming sibling element to every video. Though the majority of their uploads to TikTok, where they have 9.7 million followers, are of the twins dancing, they also attempt a number of viral challenges and occasionally work humor in.
READ MORE: