Matthew McConaughey knows how to commit to a character. He's known for taking on major transformations for roles, from Dallas Buyers Club to Magic Mike. This dedication was likewise apparent when he packed on the pounds to play Moondog, the pot-smoking, beer-drinking, womanizing protagonist in the 2019 stoner comedy The Beach Bum, from writer and director Harmony Korine.

The role certainly was not his most glamorous to date, but you get a sense that maybe it was an over-the-top glimpse of the actor's real life persona. Or perhaps he just enjoyed the role so much that it radiates. In either case, it might be worth checking out, and the good news is that The Beach Bum just started streaming on Hulu.
What's the film even about?
McConaughey's Moondog is a free-spirit poet who roams around the Florida Keys on the dime of wealthy wife Minne (Isla Fisher). The Beach Bum follows Moondog as he tries to stay sober long enough to write his new novel, which he assures everyone will be the next big American classic. It's also vital he gets the book done, because if he doesn't, Minnie is cutting him off financially.
Along the way, he meets some pretty interesting characters played by a star-studded cast, including Zac Efron, Jonah Hill, Snoop Dog, Martin Lawrence, Stefania LaVie Owen, and even Jimmy Buffett himself. The influence of Korine, who also directed Spring Breakers, is very apparent throughout The Beach Bum.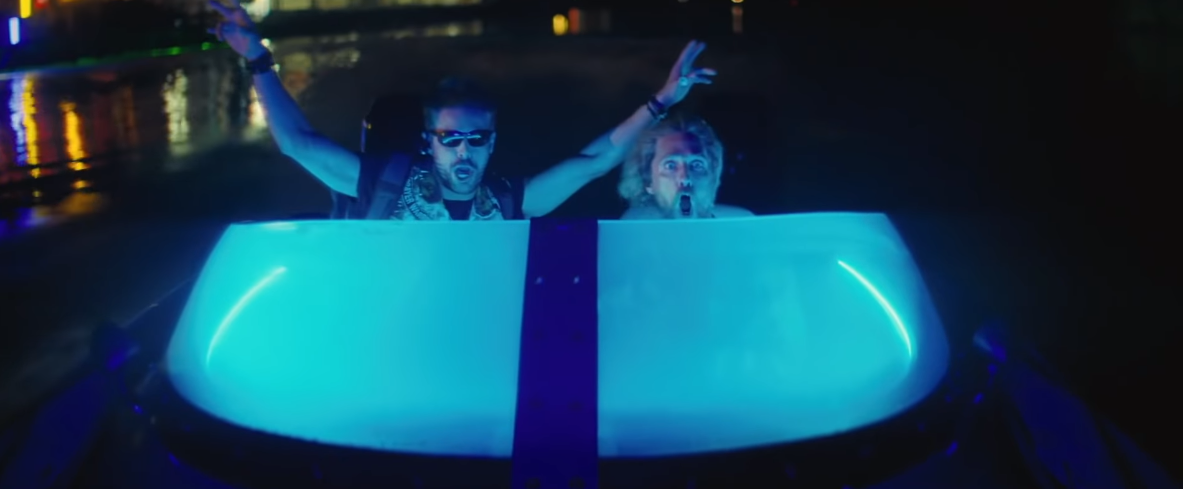 Is The Beach Bum the film for you?
The Beach Bum premiered at South by Southwest in March of 2019 to mixed reviews. It clocks in on Rotten Tomatoes at a relatively abysmal 31%–as critic Shannon McGrew explains, "The Beach Bum isn't made for everyone and that's okay, a lot of people will struggle with the point of the film, which, ironically, I kind of think is the point of the film."
Yet, all thing considered, McConaughey's received praise for his performance in The Beach Bum. It's clear that he immersed himself in the character and the result is that it just felt overwhelmingly natural. The Beach Bum is the ultimate when it comes to chill, dry comedies–so if that's your cup of tea, it might be worth a stream.
Still not sure what to watch on Hulu? Here are the best movies on Hulu, what's new, the best shows on Hulu, the sexiest movies you can stream on the service, scary movies, Hulu documentaries, anime, and the must-see Hulu originals.