YouTube has changed drastically since launching in February 2005. It takes a keen eye to keep up with the constantly changing video trends, and most of the platform's earliest stars have faded from the spotlight. But Smosh—the comedy channel founded by best friends Anthony Padilla and Ian Hecox when they were just teenagers—has managed to stay relevant for 12 years, accumulating millions of subscribers and billions of channel views.
Padilla and Hecox fought to maintain their integrity and keep making videos for the sheer joy of it as their company expanded beyond their wildest dreams. Padilla split amicably from Smosh earlier this year, but he still posts prolifically on his own channel and remains best friends with Hecox, proving that it's possible to be successful on your own terms without damaging your strongest relationships.
15 fascinating facts about Smosh
1) Padilla created smosh.com by himself in 2002
He came up with the name while talking to a friend who was describing a mosh pit and mispronounced it as a "smosh pit." The following year, he began uploading Flash games and movies to Newgrounds.com under the name "Smosh."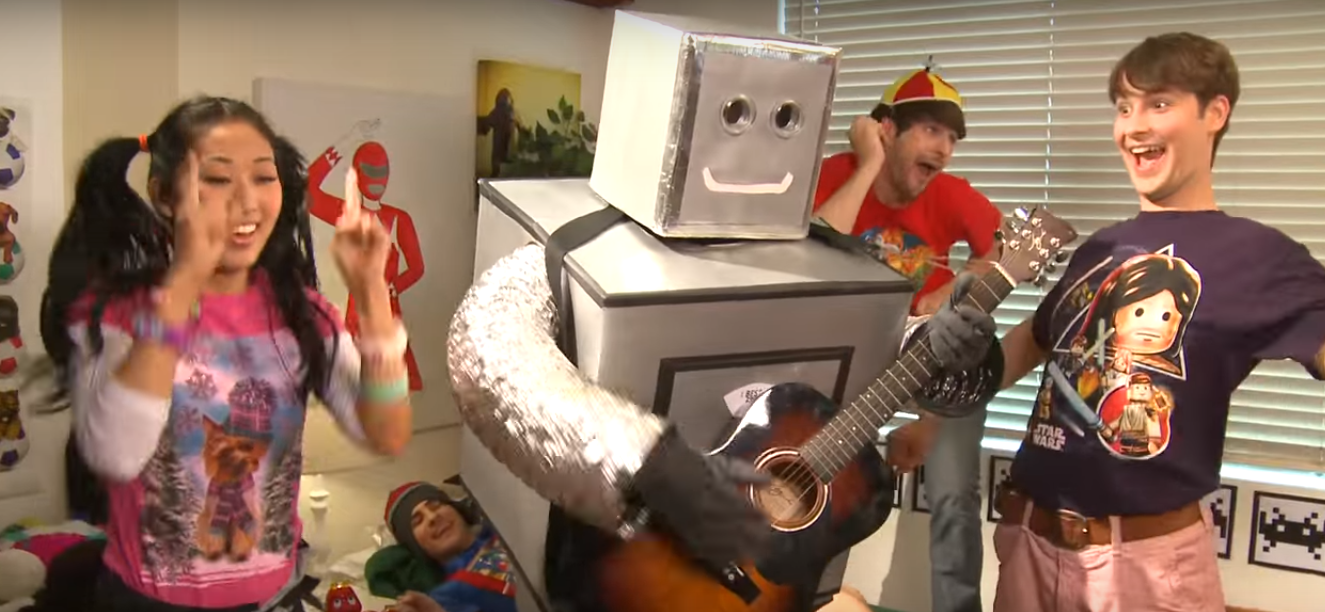 2) The duo uploaded its first YouTube video in November 2005
The video features both friends dancing and playing air guitar to the Power Rangers theme song—though you'd be forgiven for not recognizing them through their mountains of hair and hideously grainy quality. The video has accumulated more than 10 million views.
The video, which featured Padilla singing the Pokemon theme song, held the top spot from March-May 2006. It has since been removed for copyright infringement.
Smosh ruled the YouTube roost from May-June 2006, April 2007-September 2008, and January-August 2013. The only other channel to hold the record three times is PewDiePie, who snatched the crown in December 2013 and has held it ever since. Smosh currently sits at No. 11 with 22.7 million subscribers, a testament to Padilla and Hecox's longevity.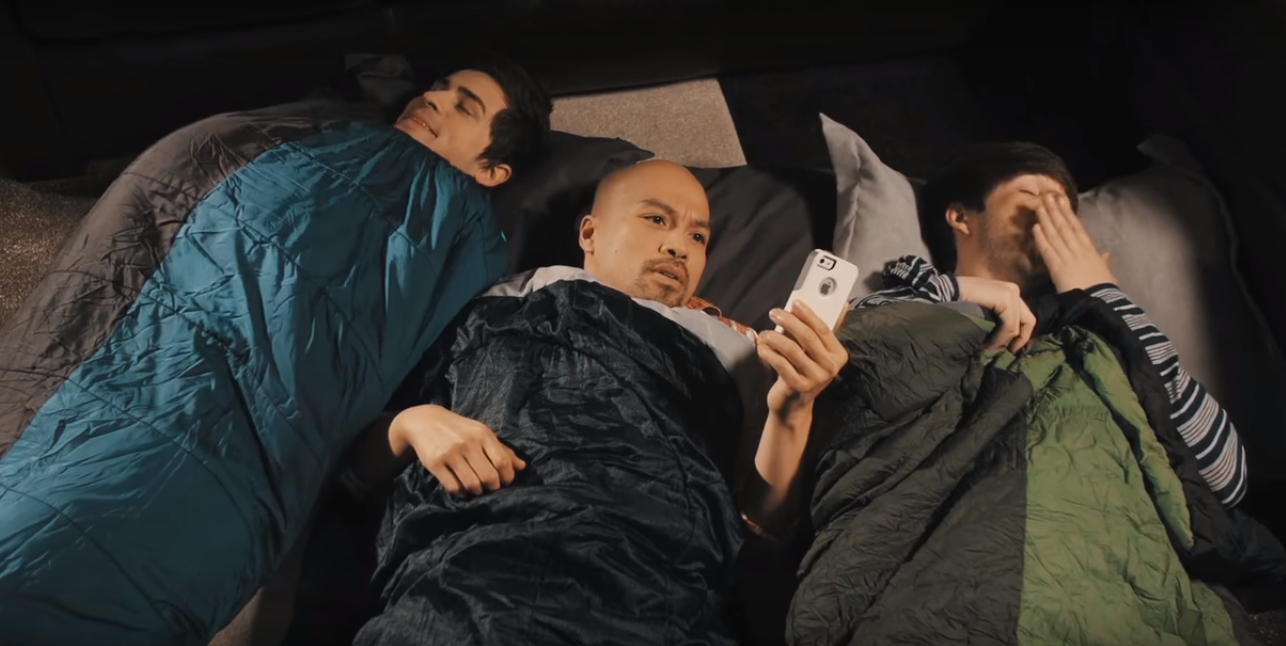 5) The video "Smosh Short 2: Stranded" won a YouTube Award for best comedy in 2006
The duo filmed the video on its first trip to Los Angeles, with Padilla playing dead on the beach and effectively getting rid of all fellow beachgoers. "Just goes to show how much comedy there really was on YouTube at that point," Hecox says.
6) They know just how ridiculous their old videos are
Similar to flipping through your high school yearbook or watching old home videos, Padilla and Hecox get huge laughs from their old hairdos and hijinks. They both look and act equally absurdly, so neither of them has the right to mock the other too harshly. But they do anyway, posting reaction videos on a second channel. 
7) They put their own spin on portable snack foods in their most popular video
Are you the kind of person that just loves meat but is always on the go? Then try Beef 'n Go, the "mostly natural" ground beef paste that's been endorsed by Barack Obama, Tom Cruise, and shaved-head-era Britney Spears! Beef 'n Go comes in a handy tube so you can eat it while you shop at the strip mall or drive to the strip club. More than 102 million people have watched the Beef 'n Go video, only to learn that its founders keep their cows on a strict diet of wheat grass and horse testicles. Yum.
READ MORE:
8) Padilla's and Hecox's looks are the subject of much fan fodder
Let's face it: these dudes have gone through quite a glow-up, and they use it to their advantage on the recent video, "WE'RE STUCK IN FAN FICTION!" One fanfic author determines the duo's every move, which prompts them to visit Fan Fic Con in an attempt to thwart her thirsty antics.
9) Smosh is building an empire
Some of the most popular series include "Food Battle," "Every Blank Ever," and "If… Were Real." The company also runs Smosh Games, which uploads video game playthroughs and commentary, and ElSmosh, which shares original Smosh videos with Spanish overdubs.
10) The channel was acquired by Defy Media in 2011, and now employs a cast and crew of several dozen people
That includes five regular cast members who joined the team in 2015: Keith Leak II, Noah Grossman, Olivia Sui, Courtney Miller, and Shayne Topp. Hecox introduced the whole Smosh family in a recent video.
11) Padilla and Hecox transitioned to the big screen in 2015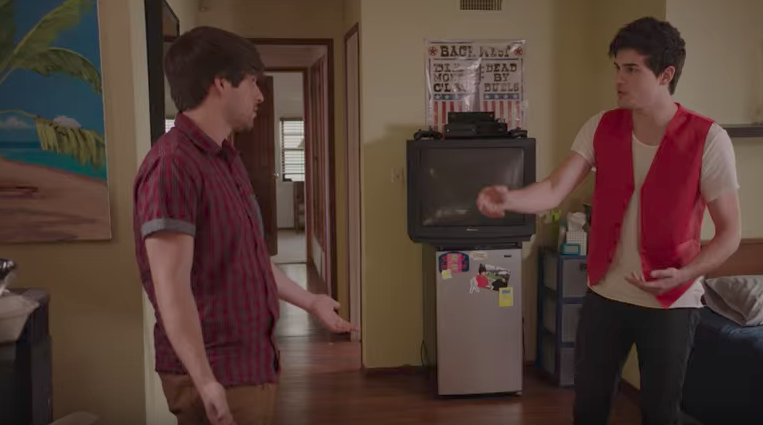 Smosh the Movie follows the YouTube stars on their quest to take down a humiliating video of Padilla singing the Pokemon theme song at his high school talent show. (Sound familiar?) They encounter other YouTube stars such as Jenna Marbles and Grace Helbig as they attempt to "change the video from the inside."
READ MORE:
12) They recently tried their hand at social satire
In the self-explanatory "Our Coffee Machine is Racist," Shayne Topp tries unsuccessfully to convince his coworkers that the office java dispenser discriminates against white people. Turns out he's just an idiot who can't tell the difference between "Go" and "Cancel" on the touch screen.
13) Padilla left Smosh in June 2017
He announced his departure in a joint video with Hecox, saying, "I just need to do what's best for me, and that right now is to focus on creating stuff as an independent creator on my own channel." Hecox quickly added that there was no bad blood between the two, and they still remain best friends.
14) Since then, he's uploaded videos consistently to his own channel
In fact, he's already built a respectable subscriber base of 2.3 million. Padilla poked fun at his uncertain future in a recent series of videos, recreating his "Pokemon bullshit" and starting beef with other YouTubers in an attempt to recapture his former success.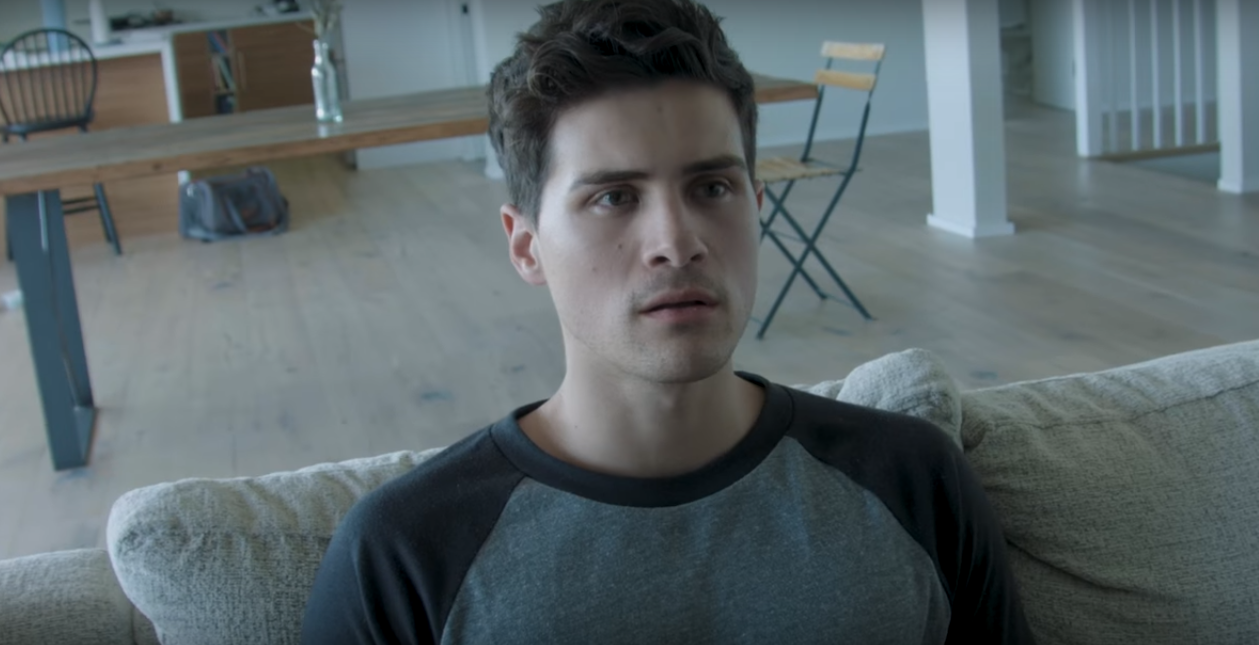 15) Hecox continues to helm the Smosh brand to great success
Smosh uploads several videos a week, each of which gains millions of views. On Aug. 14, the company will rebrand its second channel to "SMOSH Pit" and unveil a ton of new programming. 
Some longtime Smosh fans bemoan the channel's new direction and hope Padilla's departure is secretly a ploy to get Hecox to jump ship as well. Regardless of Smosh's future, its two founders have built an empire by making videos they love, maintaining a transparent relationship with their fans, and remaining best friends throughout the journey.