One video can shake the world. Few people know that better than MattyB, the wildly popular YouTube rapper who went viral at age 7 with a slickly produced Justin Bieber cover. Since then, the teenage heartthrob and internet sensation has outgrown the baby Bieber comparisons and regularly uploads videos to his channel, MattyBRaps, which boasts 8.5 million subscribers and nearly 4 billion channel views.
But that's just the tip of the iceberg. Here are some fascinating facts you may not know about MattyB, the internet rapper turned genuine star.
19 things you didn't know about MattyBRaps
1) MattyB is (obviously) not his real name
The rapper was born Matthew David Morris on Jan. 6, 2003 in Duluth, Georgia, a suburb of Atlanta. (His family later moved to neighboring suburb Suwanee.) He always went by Matt at home, and eventually added the "B" because it "rhymes with the ee sound in Matty."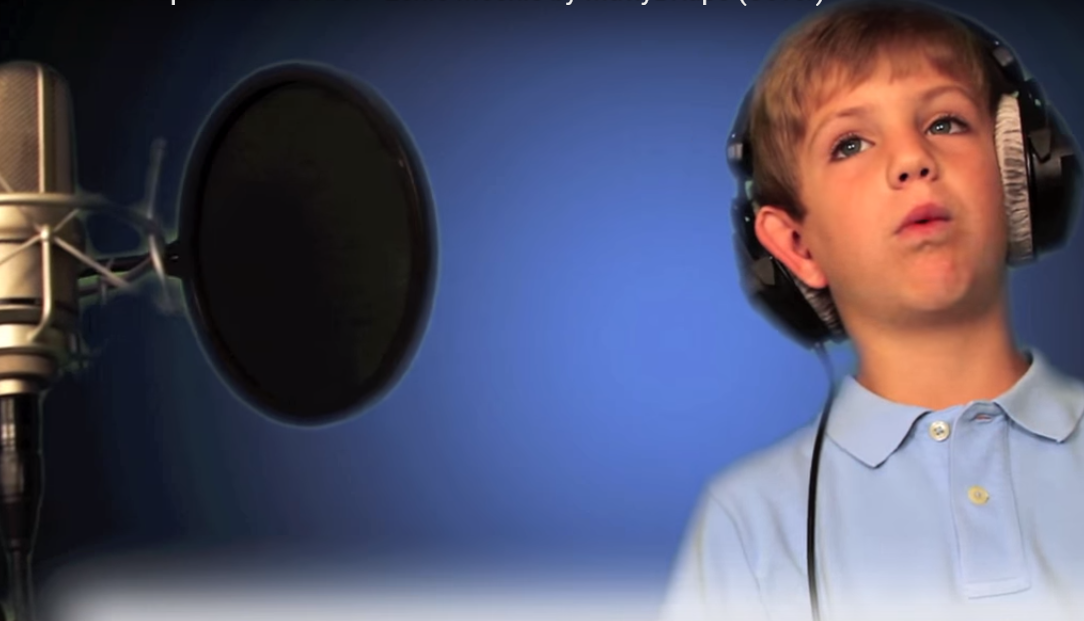 2) The nickname has a purpose
When asked what the "B" stands for, the YouTube star always replies, "Be who you want to be." Because that's what he believes.
3) He's been rapping for half his life
MattyB made his entrance into the music business at just 7 years old, uploading a cover video of Bieber's "Eenie Meenie" to YouTube on May 31, 2010. It scored nearly a million views in its first week, and has since amassed close to 6 million views. Not bad for a 14-year-old.
4) He does more than just covers, though
The rapper writes original songs about the everyday woes of being a kid. Standouts include "Friend Zone" and "Life is Unfair."
5) He gets inspiration from his cousin, Mars
Marshall Manning moved in with the Morris family in 2010, after his mother passed away. The 19-year-old had recently been eliminated from American Idol auditions during Hollywood Week, and he shifted his focus to help his 6-year-old cousin jumpstart his career. "I kept following Mars around and watching him rap," MattyB told Suwanee Magazine. "I begged him to help me make a YouTube video and he said, 'If we're gonna do this we're gonna do it right.'"
6) He wants to clean up the rap game
Despite his skills on the mic, MattyB wasn't allowed to listen to rap when he first started making music videos because of its profanity. As a result, all of his covers omit swearing. Still, he's got a few favorites in the genre now. "I like Eminem, but only the clean versions of his songs," he told Suwanee Magazine.
READ MORE:
7) He couldn't tour right away
Millions of YouTube views didn't sway the rapper's mom, who said he was too young to tour at first. We can't blame her—multiplication tables come first.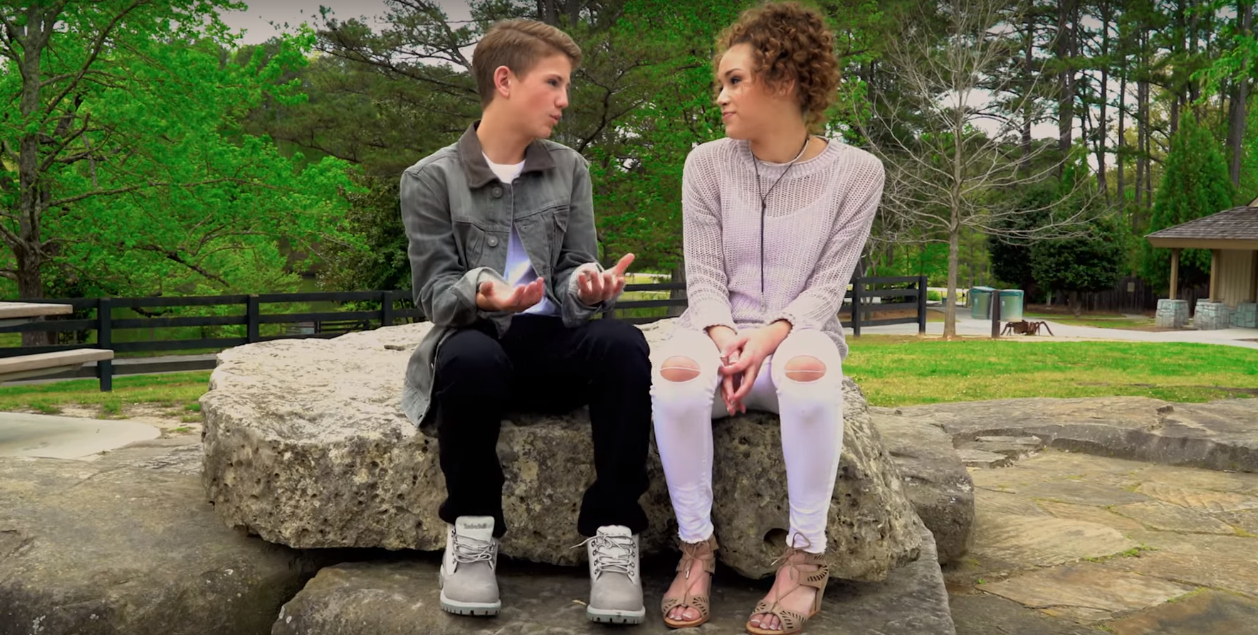 8) But once he hit the road, fans swarmed
The 10-year-old rapper sold out two back-to-back shows at New York City's Gramercy Theatre to kick off his first tour in the summer of 2013.
9) He died in a car crash, according to an internet hoax
When he was 8 years old, a false rumor hit the web and many fans thought that he'd been killed in a car accident. Allegedly a drunk driver hit the vehicle he was traveling in on Thanksgiving 2011. This led fans to fight back via personal vlogs, pleading for trolls to leave him alone.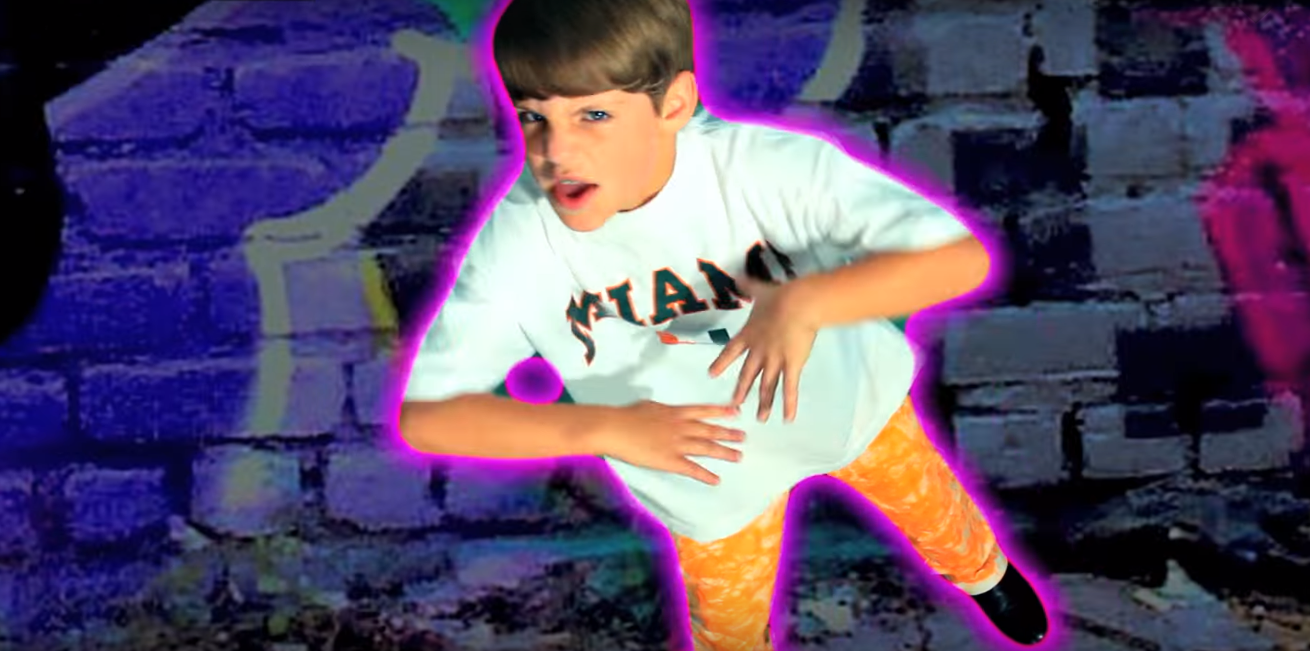 10) He's worked with some of the world's biggest actors and athletes
MattyB played a young, Fruity Pebbles-loving John Cena in a WWE promo video featuring Dwayne "the Rock" Johnson in 2011, further stoking the longstanding rivalry between both wrestling champs. It's occasionally funny, usually awkward, and completely a product of its time.
11) And some not-so-big
The child star invited the godfather of goofy white rap, Vanilla Ice, to break it down on his cover of "Ice Ice Baby." At the time, MattyB was 8 years old; Ice was 43. Remarkably, this was still probably a better career move for the middle-aged rapper than That's My Boy.
12) He's a published author
The YouTuber released his first memoir, That's a Rap, in June of 2016. It's 273 pages, which averages out to 21 pages per year—frankly, pretty impressive for a teen in middle school.
13) He has something in common with New York breakdancing culture
The rapper lovingly calls his fans "Bboys" and "Bgirls." It's unclear how much likeness these fans bear to the original b-boys, who in the mid-'70s pioneered a style of street dance in the Bronx now widely known as breakdancing.
14) His phone number is a hot topic
Fans have uploaded explainer YouTube videos… about his phone number. In 2015 fellow YouTuber JoJo Siwa seemed to give out his digits in a video, but it was an apparent prank. As of this writing, the internet has not cracked the elusive code.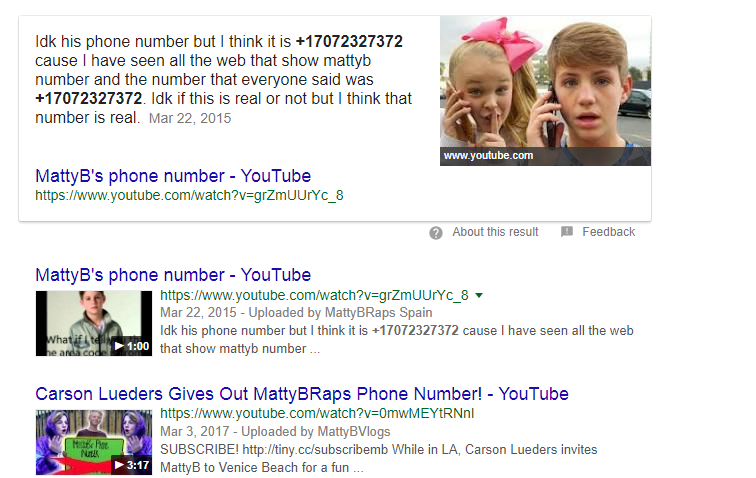 15) He got political last year—kind of
On Oct. 25, 2016—exactly two weeks before election night—MattyB released the video for "California Dreamin," which features the lyrics: "I wish love would be our drugs and bullets could heal each other / Smiles instead of tears – be kind and real to each other / We just wanna live our life, red and yellow black and white / Maybe one day we'll grow up and this will all just be alright."
READ MORE:

 16) At the end of the day, he's still just a normal middle-school student
The viral internet star still goes to school, plays sports, and has to try out for the talent show like everyone else. He loves making music and going on tour, but he still treasures spending time with his friends, shooting videos around Suwanee, and making the memories every kid deserves to make—celebrity or not.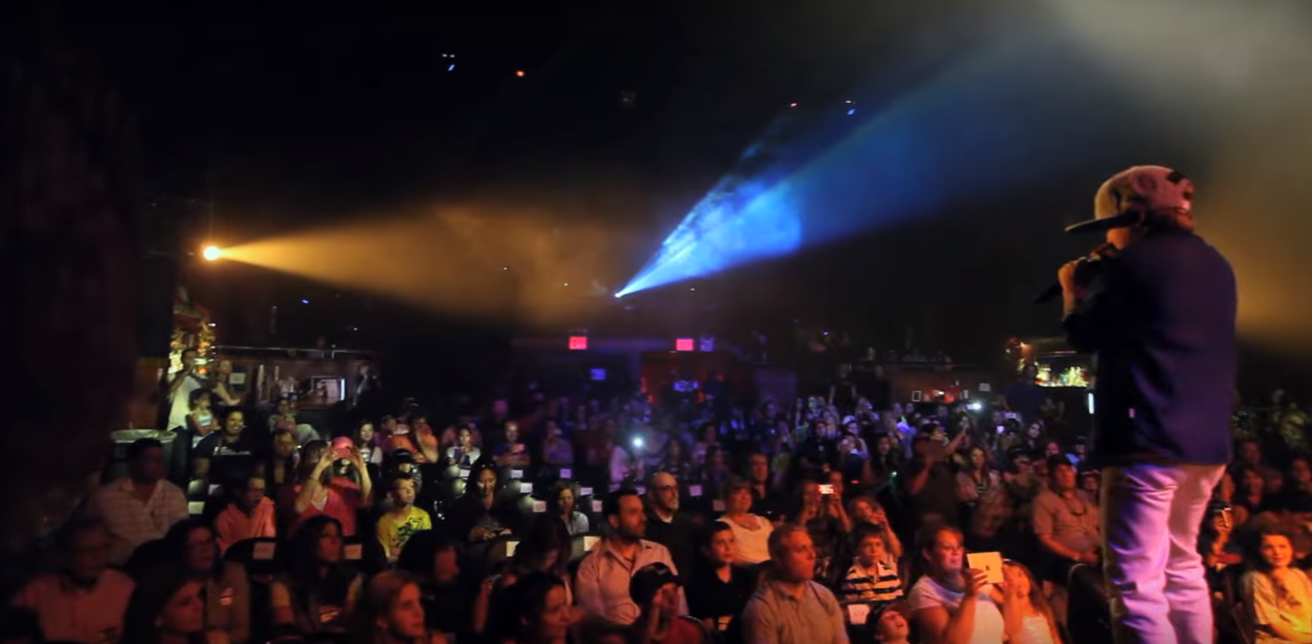 17) He covered Biggie—and got tons of hate for it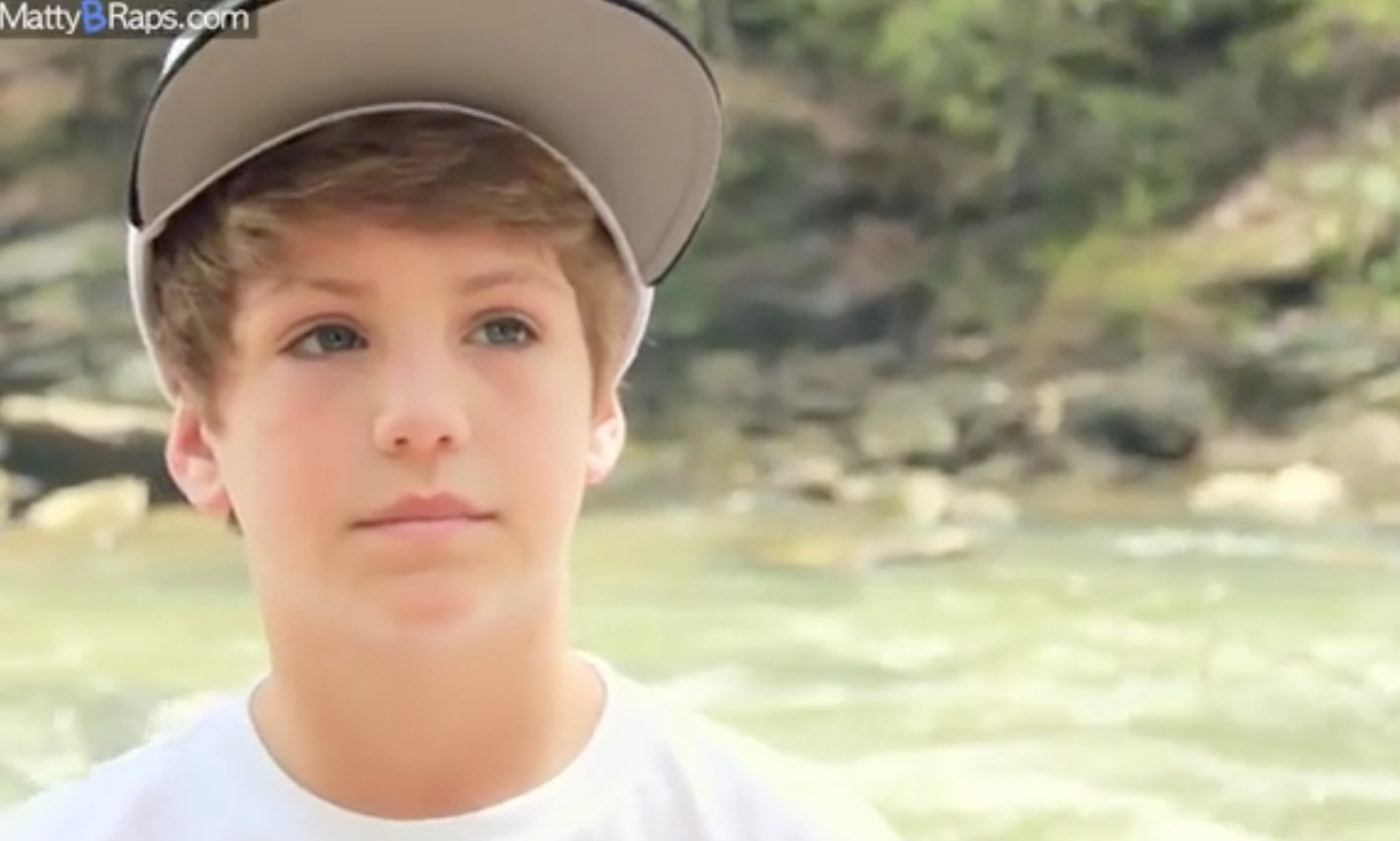 In April 2014, his cover of Biggie's "Juicy" sparked an outbreak of dislikes and mean comments on YouTube. Including gems like:
"I've heard of you for a minute MattyB, I never left hate comments, but this is too far. I know you want to make music for kids your age… But never remix a song made by a legend rapper who's dead. You might get threatened for this, seriously."
The clip has been pulled from YouTube, but not before receiving more than a million views. You can still easily find copies and response videos floating around the web.
18) He swears he never needs the comments on his videos
"I never read negative comments and that is the best way to stay positive," he told the Daily Dot in 2014. "Just ignore the haters, and that is what I rap about, to help others! I get so much love from my fans it is hard to ever be anything but positive."
19) An internet hoax claimed he died in a car crash
When he was 8 years old, a false rumor hit the web that he'd been killed in a car accident. The hoax claimed a drunk driver hit the vehicle he was traveling in on Thanksgiving in 2011. This led to fans fighting back via personal vlogs, pleading for trolls to leave him alone.
Editor's note: This article is regularly updated for relevance.