Hi, my name is Grace Helbig, if you did not know, now you know! Your life is different now!
Whether starting her own YouTube challenge or sharing her off-the-cuff fashion reviews and hangover tips, Grace Helbig starts every video with this simple line. It's the perfect personification of her self-deprecating and relatable comedy. But more deeply, for many of Helbig's 3.1 million fans, this statement is an affirmation of the difference Helbig has made to young women around the world.
She's been credited by the Atlantic for using the internet to mentor young teen girls with compassion and humor, she's become a pioneer of comedy on YouTube in the process. When she relaunched her her own personal channel It'sGrace (since renamed GracieHinABox) in January 2014, after parting with My Damn Channel, she gained 1.5 million subscribers in just two and a half weeks. Last August, she hit a new milestone of over 3 million fans.
Her channel, alongside the greats of John and Hank Green, has given legitimacy and character to the developing YouTube community. And to the larger entertainment world, Helbig has become a symbol of change, proving that authenticity and a good camera are the things you need to pave your own path to a successful entertainment career.
20 fascinating facts about Grace Helbig
1) Helbig was a track star in high school
Helbig grew up in Woodbury, New Jersey, and in January 2013, she was profiled by the local Courier Post. The headline read, "Versatile Helbig excels in classroom, on track and now with pole vault."
2) She entered the Miss New Jersey USA pageant competition in 2005
A decade before she had her own show on the E! Television network, Helbig was struggling to find her first break. She reached the semifinals, and frankly, we'd like to meet the women who somehow placed higher than her.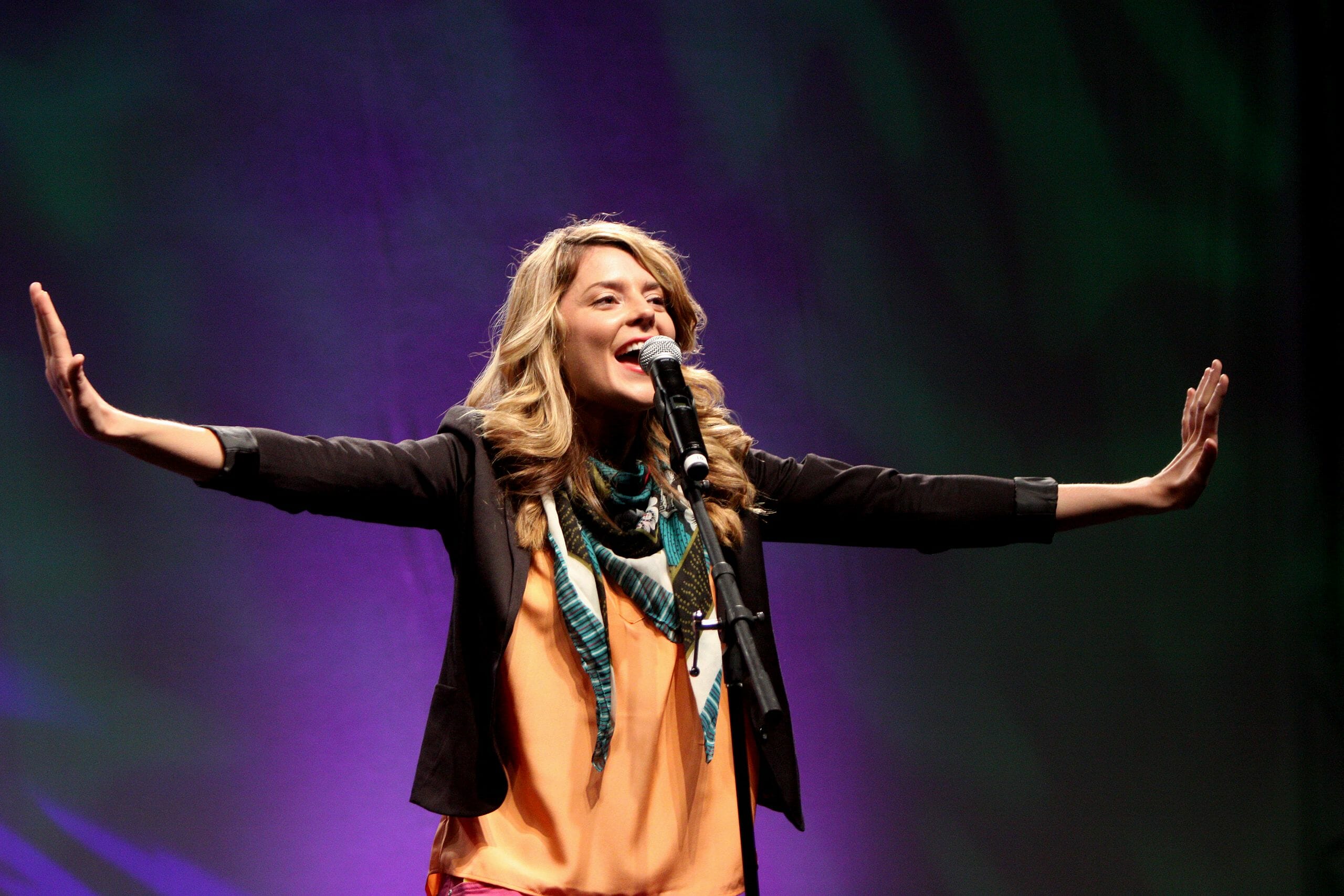 3) Helbig moved to New York City to pursue improv and standup comedy
After graduating from Ramapo's School of Contemporary Arts, summa cum laude no less, she moved to NYC and took classes at the Peoples Improv Theater.
4) She initially started making videos to stave off boredom
Helbig's first vlogs were filmed in November 2007, while she was housesitting for a family in South Orange, New Jersey. That led to her first webseries, Grace n' Michelle, with her college roommate Michelle Akin (née Vargas).

READ MORE:

5) Her first big hit involved R-rated bedtime stories
After signing with My Damn Channel, Helbig creates a short animated series called Bedtime Stories in which she reinterpreted well-known fairy tales in a way that would make your grandmother blush.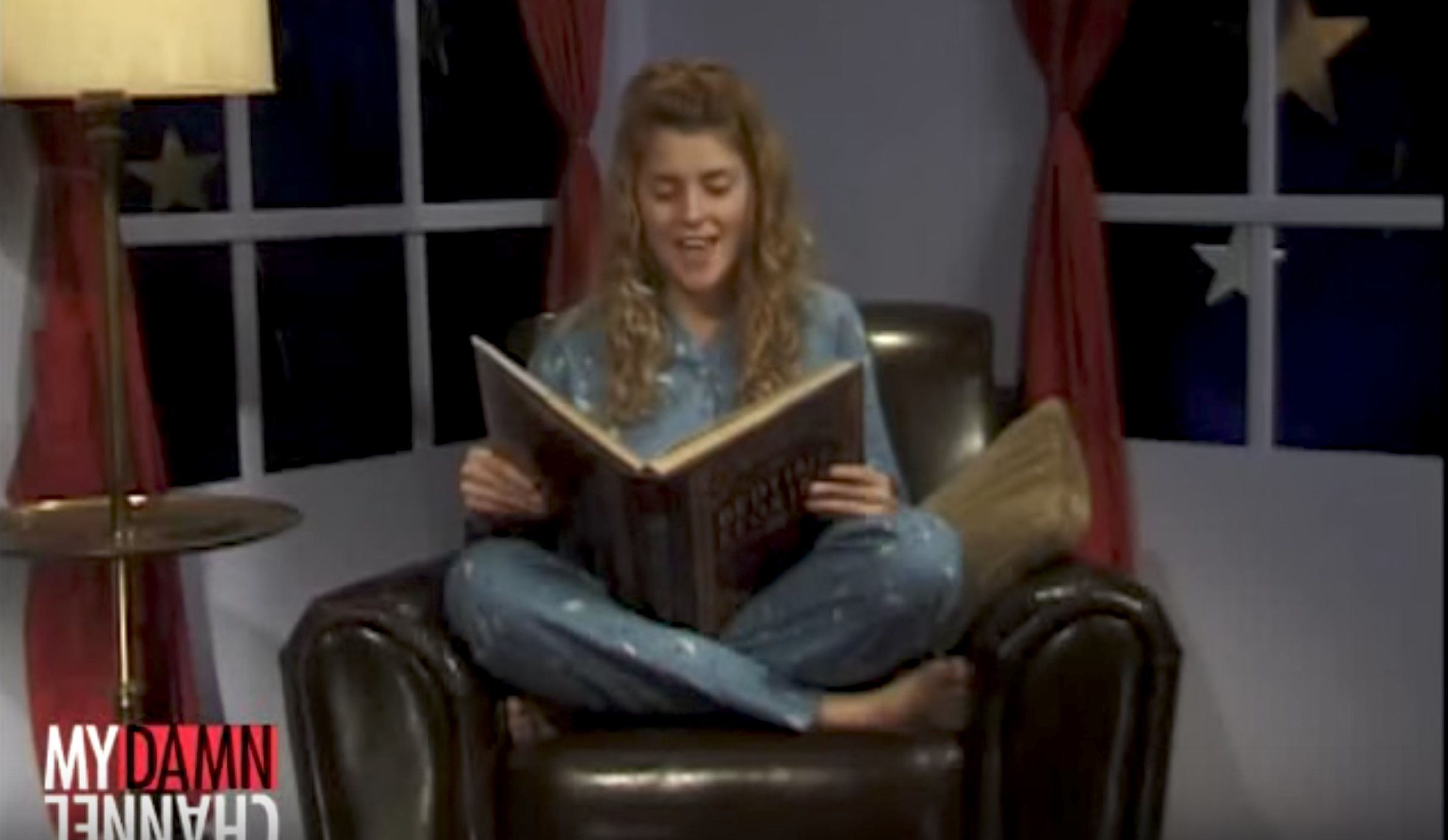 6) She produced over 800 episodes of Daily Grace
In 2008, Helbig started her daily vlog series for My Damn Channel in which she portrayed an older, awkward, hot mess sister trying her best to give advice and show everything was going to be OK. "95 percent of the time, it's me sitting at home in my apartment thinking about things that are goofy," Helbig told the Daily Dot in 2012.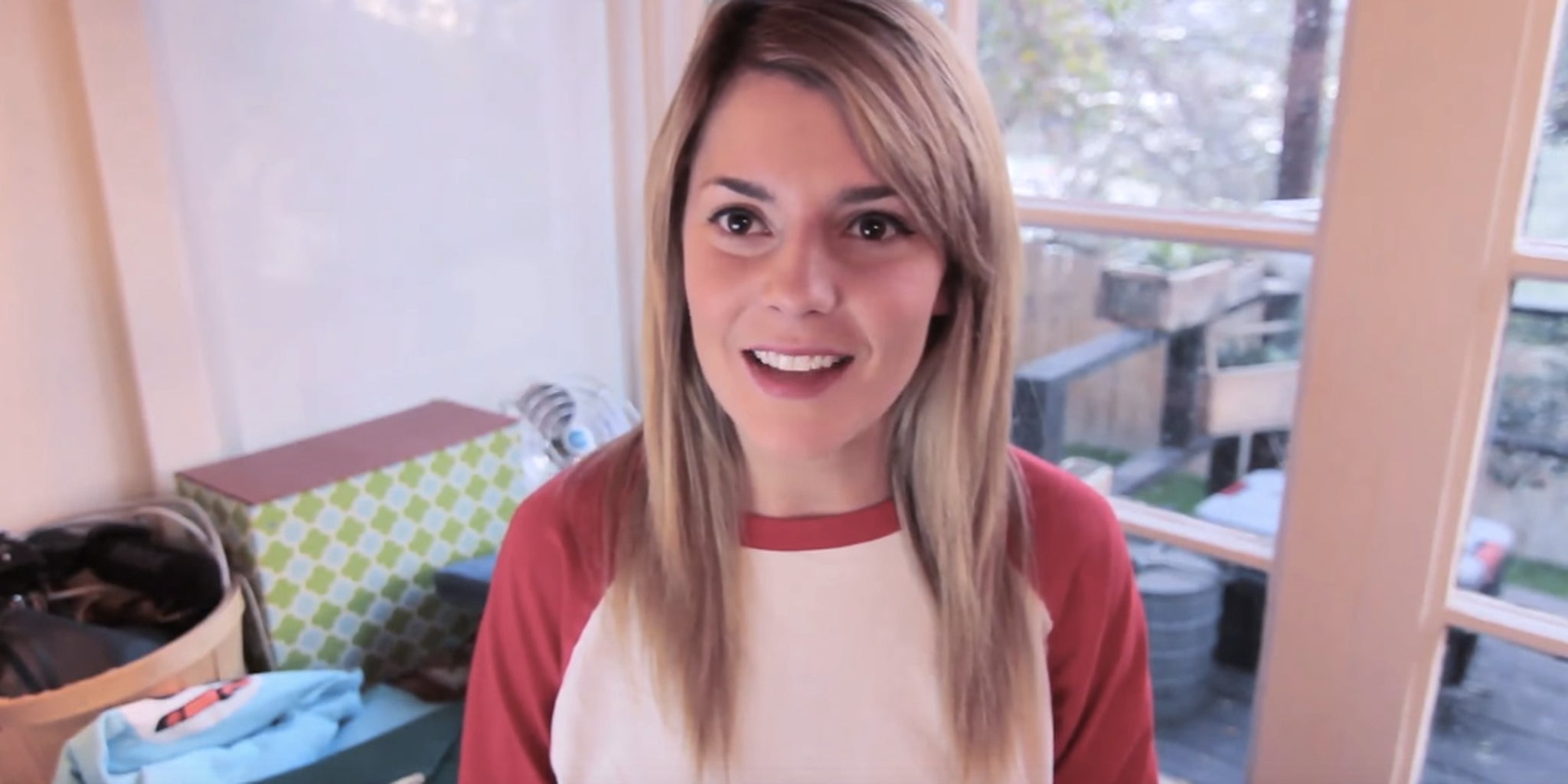 7) Helbig hosted a late-night talk show
In 2015, Helbig tried her hand at mainstream entertainment with The Grace Helbig Show, a short-lived late-night talk show on E! that collided the worlds of traditional comedy and YouTube with guests from both.
8) She's one-third of the "Holy Trinity"
You can't talk about Grace Helbig without at least mentioning Hannah Hart and Mamrie Hart (no relation). The trio has made movies, infinite video collaborations, and even hosted live shows around the United States together. Currently, the three are promoting their latest movie, Dirty 30, a comedy that feels a bit Bridesmaids and a bit Sisters.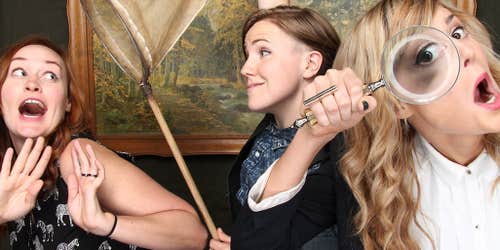 9) She's started in two other movies
In 2014, the Holy Trinity starred in Camp Takota, an indie film that brought together some of YouTube's biggest talent, and in 2016, Helbig and Hannah Hart starred in Electra Woman and Dyna Girl.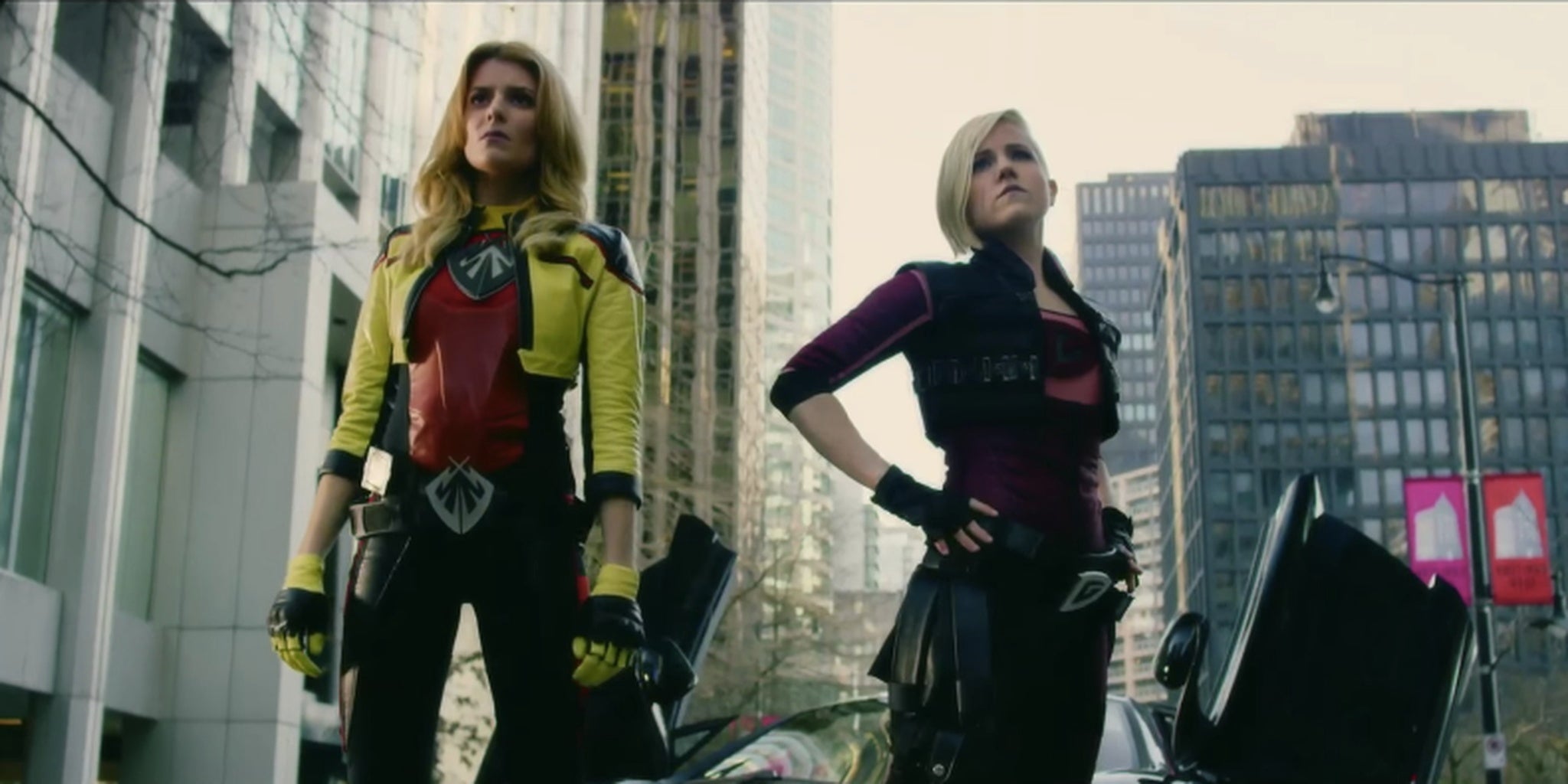 10) Helbig is working on a movie with Miranda Lambert
It's called Something in the Water, and it's a collaborative friendship comedy between Miranda Lambert, Trey Fanjoy, and Lionsgate.
11) Grace Helbig can hold her liquor
While her partners-in-vlogging Mamrie and Hart might be better known for boozing, Helbig keeps up. "She's a booze hound," Hannah told the Daily Dot in 2013. "One part vodka, two parks vodka."
12) She's a #1 New York Times bestselling author
Helbig has authored two books, Grace's Guide: The Art of Pretending to be a Grownup and Grace & Style: The Art of Pretending to Have it. Both were tremendous successes.
13) Her podcast more than 100 episodes already
Helbig hosts a popular podcast, Not Too Deep, which in 105 episodes has challenged and interviewed YouTube superstars such as Rhett and Link, Liza Koshy, Mitchell Davis, and many more.
14) There's a painting of a butt in her office
The Holy Trinity were some of the latest creators to have their shared working space redecorated by Mr. Kate. Together they made a butt painting that now hangs proudly in their studio.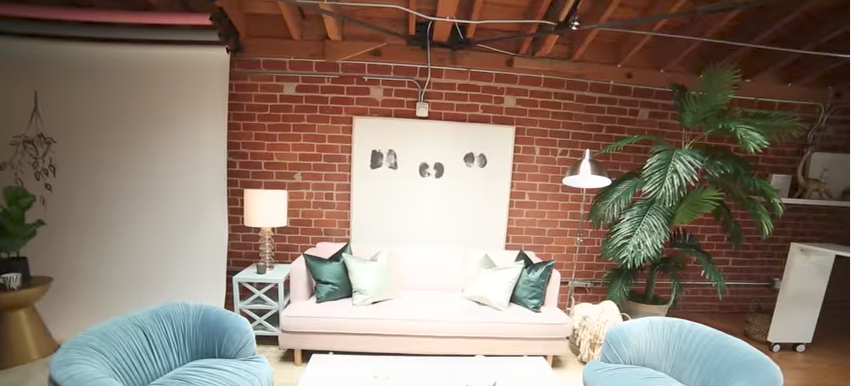 READ MORE:

15) Her dog is named Goose
Goose stars in many of Helbig's weekly vlogs. The pair shares a home in Los Angeles.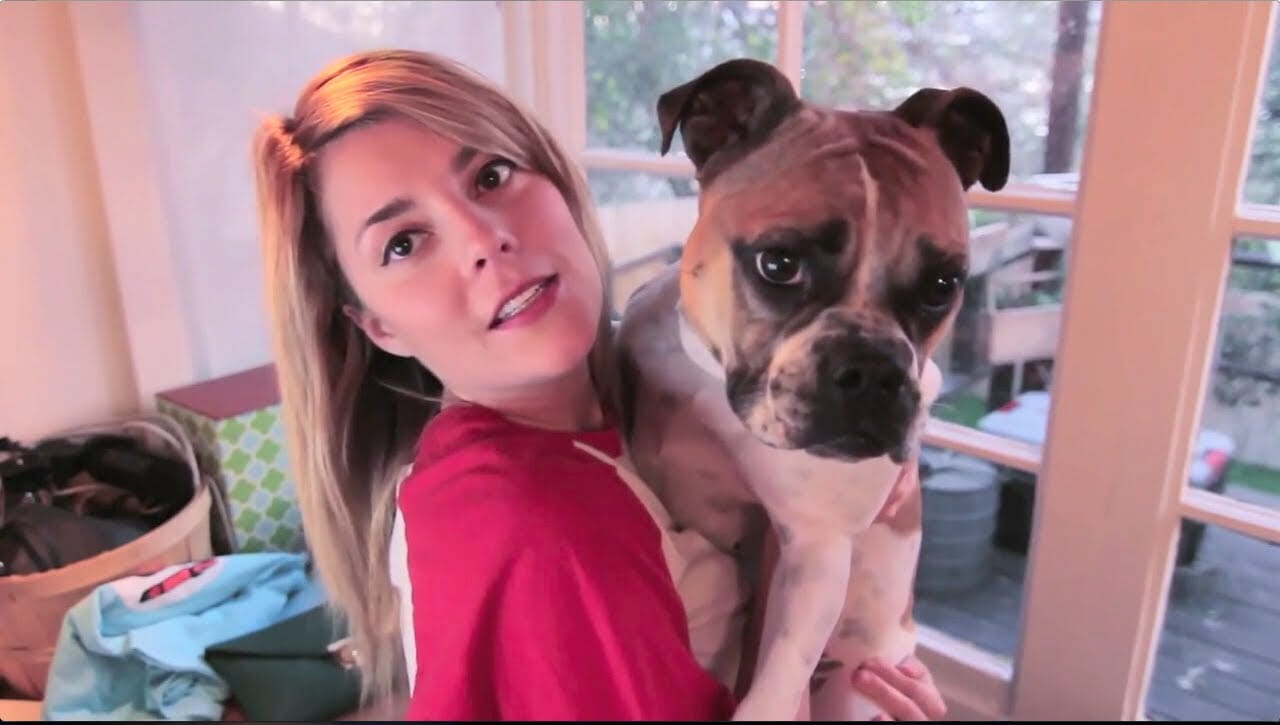 16) Helbig interned at MTV and Nickelodeon during college
While attending Ramapo College in New Jersey, Helbig held six different internships by the time she graduated. She worked at Nickelodeon's teen network the N and was assigned to read scripts for the hit teen series Degrassi to decide which writers went forward. She also interned at MTV and transcribed tapes for My Super Sweet Sixteen.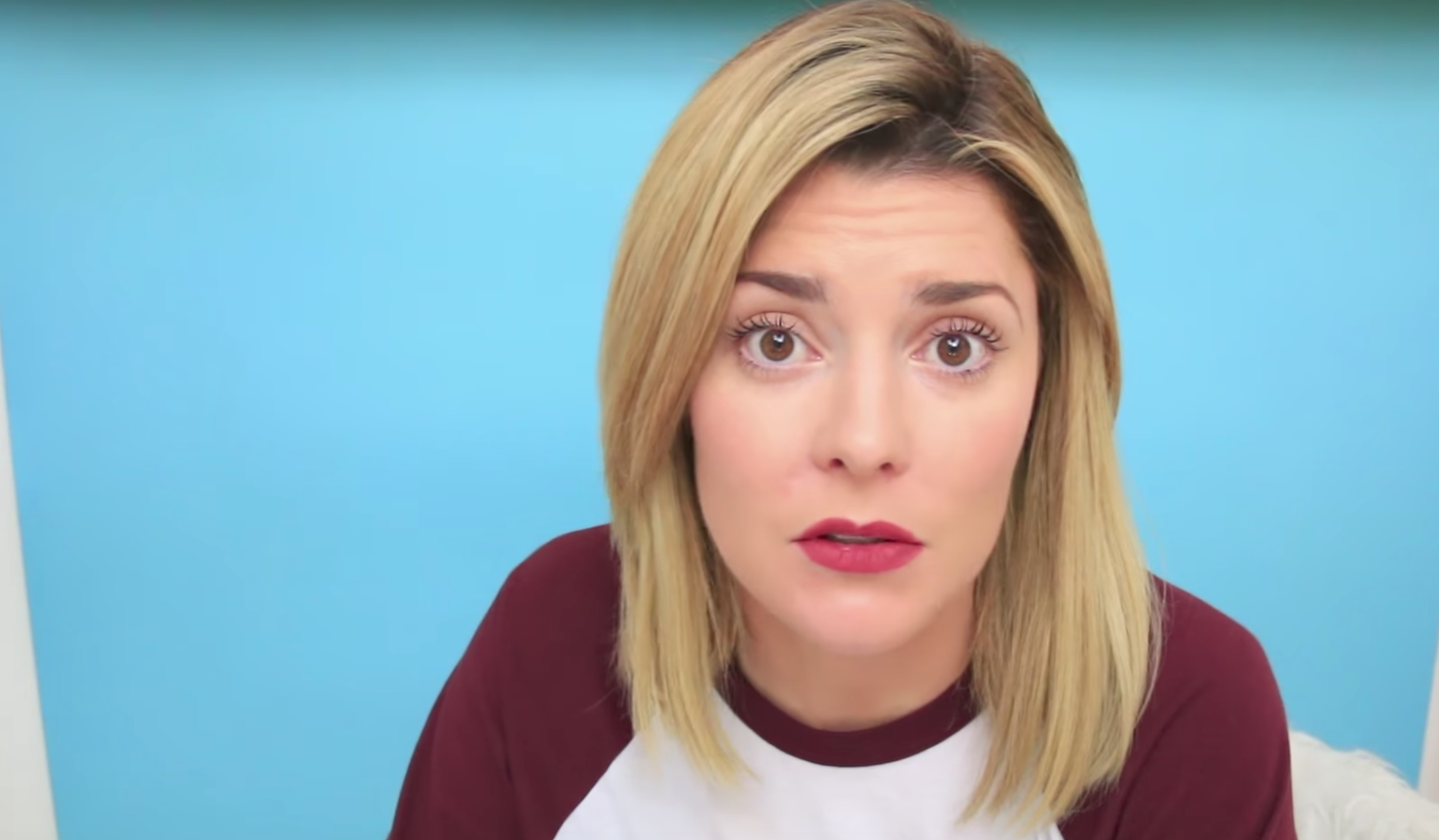 17) She used to be a bartender at a crab restaurant
When Helbig was trying to pay the bills while hustling as an aspiring comedy writer on the side, she was living in a dingy Brooklyn apartment and bartending at a seafood restaurant called City Crab & Seafood Company. In an interview with the New York Times, she said she had to wear "a full-on crab tie" while serving cocktails.
18) Helbig has acted out several fan-tasies
An 18-year-old who posts Grace Helbig fan fiction under the name UnHolyHelbig had their dreams come true when their fantasy was turned into reality. Helbig and Hart took part in acting out a story called "Paging Dr. Hart" thanks to the web series "FANtasies" where the made-up romance between Helbig (a patient) and Hart (a doctor) is flipped into a parody.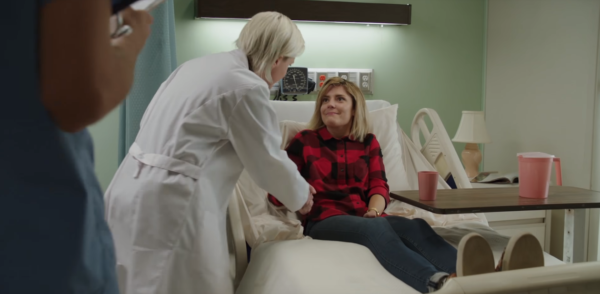 19) Helbig has a new beau
Helbig is dating a fellow comedian, Brooks Wheelan, who was on the 2013-2014 season of Saturday Night Live.
20) She has a star-studded list of people she's collaborated with
On the Grace Helbig Show, Helbig has hosted a handful of celebrities like The Rock, Jack Black, and a lot more. She has also collaborated with fellow YouTube stars like Jenna Marbles, Tyler Oakley, Gigi Gorgeous and others.
Editor's note: This article is regularly updated for relevance.