When Pandora was first offered to the public in 2005, it was a groundbreaking and revolutionary streaming service. More than a decade later, the way people stream their music is completely different. For a low price, Spotify Premium allows users to listen to their playlists (and whatever song they want, whenever they want it). In response, Pandora is making a dent in the ad-free music streaming world. But how much is Pandora Premium, and is it worth it?
Pandora, recently acquired by Sirius XM for $3.5 billion, has evolved into an internet radio station that only might play the song you were yearning to hear. Pandora Premium wants to bridge that gap between the Pandora of old and the way people stream music today. In fact, the slogan that greets you on the Pandora Premium website is, "Personalized radio meets on-demand listening."
You might still love Pandora's predictive playlist technology. But does Pandora Premium stack up to the music streaming competition like Spotify? Here's all you need to know.
What is Pandora Premium?
The free version of Pandora allows users to select a band, genre, or song you like and generates a playlist of musically similar songs. Users have some say in what they would hear by giving a thumbs up or thumbs down ton the songs they were hearing, and Pandora takes these suggestions into account the next time you listen. In 2016, Pandora introduced Pandora Plus, where monthly payments of $4.99 let you listen ad-free. Pandora continued to lose market share to Spotify and Apple Music, and in 2017, it introduced Pandora Premium to try to regain some of those customers.
With Pandora Premium, users can search for and play any song they want from the more than 40 million offerings, download the music on their device for offline listening, create their own playlists, listen to the service without ads, and receive unlimited skips and replays.Pandora Premium echoes Spotify Premium's Daily Mix and Discover Weekly features with its personalized playlists based on your streaming history. You can also start your own playlist and Pandora will fill in the rest based on your existing tastes.
"Just as our moods and tastes change, so should our playlists," Pandora wrote in a blog post. "We're taking the guesswork out of the age-old question, 'What do I want to listen to?' by catering to your genre-bending music personalities and giving you access to the best soundtrack tuned to the moment you're in."
Pandora Premium also allows you to send a link to friends who don't subscribe so they can experience your personalized playlist for free.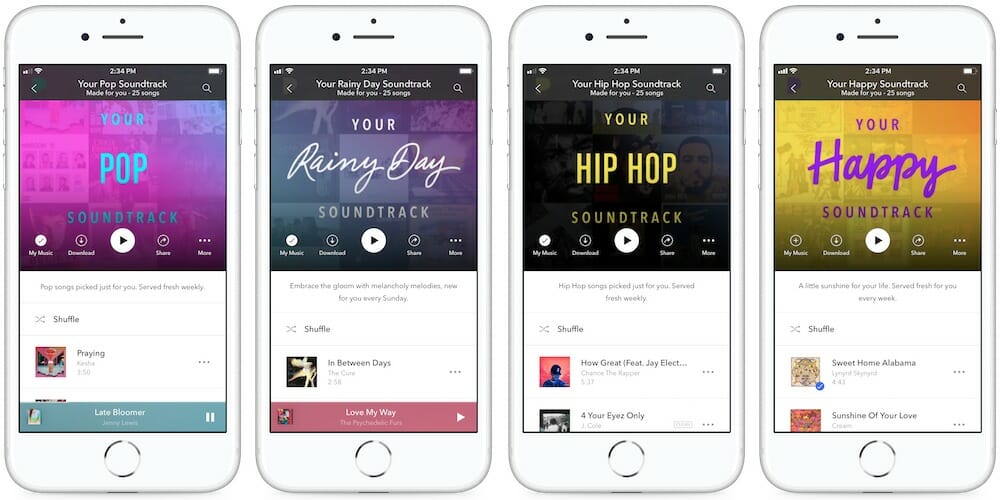 READ MORE:
How much is Pandora Premium?
Pandora Premium costs $9.99 a month for an individual account with a 60-day free trial, which is a pretty sweet deal if you're looking to simply test it out before buying. You can also opt to pay $109.99 for the entire year. A family account, which allows you a total of six family members, costs $14.99 per month (or $164.89 per year, which would save you about $15). The Pandora Premium family plan allows each member to separate their own music with full access to all the Premium features. New and existing Pandora listeners are eligible to participate in the family plan.
What's more, all users on the Family Plan can access a personalized playlist for the entire group that "automatically combines the listening habits of all accounts on the Family Plan, and generates a weekly soundtrack reflecting the songs that everyone can agree on based on their commonalities among their musical tastes."
For comparison's sake, Spotify also offers a family plan for up to six people that also costs $14.99 per month.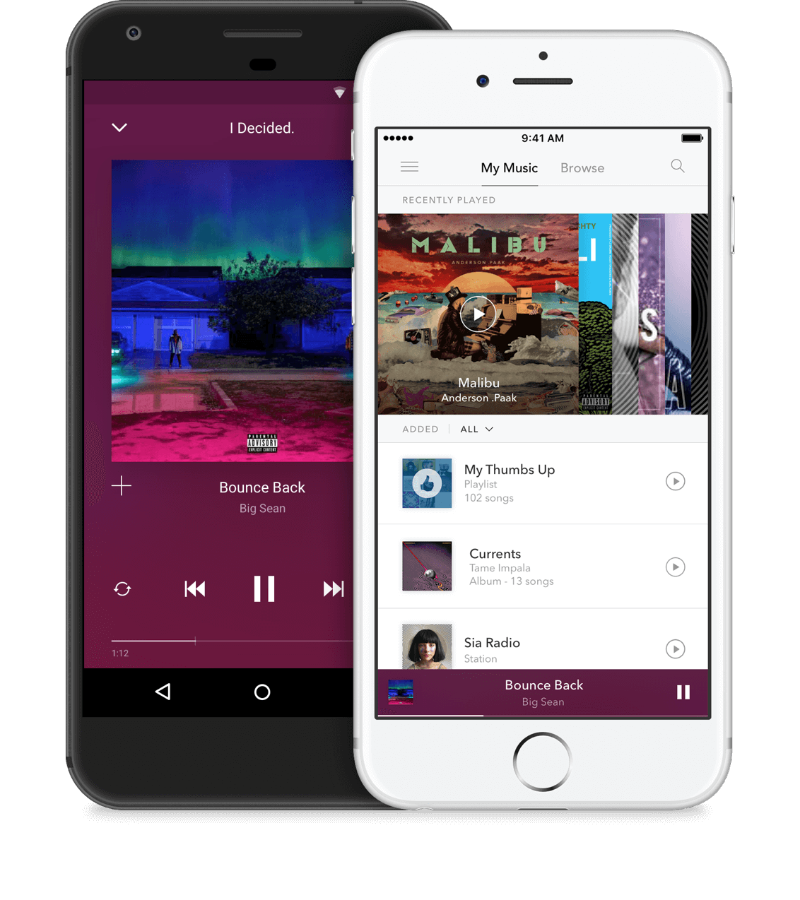 Pandora Plus vs Premium
If you're already a member of Pandora suffering through the ads littered throughout music you didn't choose, the site makes it easy to upgrade to Pandora Plus. For $4.99/month, you can play your favorite Pandora stations with no ads, unlimited skips and replays, and up to four stations saved for offline listening. If your priority is removing ads, Plus is the more economical choice. But Premium lets you do a lot more with your playlists, search for specific songs, and download any music you want for offline listening.
It's easy to update through your iOS device by tapping on your menu icon (the gear symbol if you're using an iPad), hitting "settings," and then selecting "upgrade. You can do the same with Google Play. You can't, however, upgrade your account via Roku or the Amazon Appstore. Instead, you'll have to go through the Pandora app on your mobile device.
If you have AT&T Unlimited Plus, you can get Pandora Premium for free by going to attwatchtv.com.

Where is Pandora Premium available?
If you're in the U.S, you can listen to Pandora Premium. If you're anywhere else in the world, though, you'll have to rely on the songs that you've already downloaded to your device for offline listening. That, or you can use a VPN connection. That's because Pandora isn't available if you're abroad.
Pandora was available in Australia and New Zealand, but the site shut down in those countries in 2017. As news.com.au notes, this was likely because Spotify dominates the Australian market.
Pandora will likely continue to expand how and where you can listen to Premium. For now, you can stream it on your desktop, Android devices, iOS devices, Amazon Fire, Amazon Fire TV, Android TV, Xbox One, Google Home, and Sonos.
READ MORE:
Is Pandora Premium worth it?
If you like Spotify Premium or Apple Music, it's going to be hard to convince you to drop one of those services for Pandora Premium, especially if Pandora Radio feels like more of a relic to you. But former Pandora CEO and co-founder Tim Westergren said it best in 2017:
"We invented a whole new way of enjoying and discovering music and in doing so, forever changed the listening experience for millions. We rebuilt Pandora's relationships with the music industry; launched a fantastic Premium on-demand service, and brought a host of tech innovations to our advertising business. With these in place, plus a strengthened balance sheet, I believe Pandora is perfectly poised for its next chapter."
Whether this idea can catapult Pandora remains to be seen.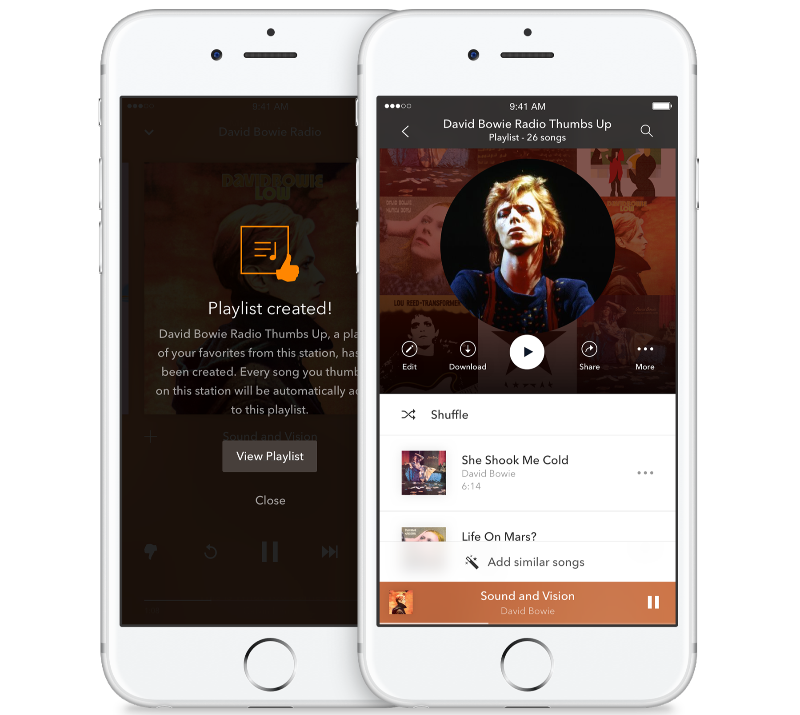 How much is Pandora Premium going to give you? Pandora still has an advantage, simply because long-time listeners have handed over plenty of data to the Music Genome Project. Spotify's Discover Weekly playlists are a comparable (though limited) contender. But the appeal of Pandora is that it shows you even more new music you haven't heard. Still, the fact you can't listen while traveling abroad or living outside the U.S. is a bummer.
If you're already paying to stream music elsewhere, there doesn't seem to be a compelling reason to cancel and return to Pandora Premium. But if you're looking to get into the premium streaming game for the first time, Pandora Premium would be a fine choice.
Editor's note: This article is regularly updated for relevance.