Opinion
Great hip-hop eras are defined by their summers as music blasts from porches, cars, and cookouts. Festivals are in town, and our faves release seasonal anthems. But in the era of vying for high streaming numbers, it's been a swollen season of numbingly disappointing music from heavyweights who have prioritized bulk over quality. As headliners like Kanye West, Nicki Minaj, Drake, Eminem, and Beyoncé bombarded us with new music seemingly weekly, not much stuck or surprised.
Summer '18 kicked off routinely for hip-hop, starting with the sixth-annual Jmblya music festival in May. The traveling Texas festival is known to catapult rappers, and its organizers have had a hand in signal-boosting the careers of guys like Kendrick Lamar and Chance the Rapper. This year it featured performances from rap favorites including Migos, Playboi Carti, Young Thug, and headliner J. Cole, who contributed the first major rap album of the summer.
Cole featured first-ever live performances of songs from his fifth studio album, KOD, which climbed to the No. 1 spot on Billboard. With the entry of KOD and the promise of other anticipated projects like Playboi Carti's Die Lit, we knew it'd be a vigorous season. But it also showed how quickly the zeitgeist would move: Cole was called the "most divisive rapper in the world" by the Washington Post because of his commitment to traditional, late '90s rapping. Some of KOD's singles made it to ads for the NBA postseason, sure, but the album was an afterthought after Memorial Day.
Normalities ended there as Kanye West initiated his plan to take over the summer with several major releases from his label, G.O.O.D. Music. He'd produce five, seven-song albums and release them in a month. He announced this amid a series of controversial tweets, leaving many fans skeptical and confused. West's subsequent TMZ meltdown, when he suggested slavery was a "choice" for the enslaved, and onslaught of slapped-together, disappointing music was a career low for the rap star. He went on Kimmel in August and was left searching for words when asked about his continued support of President Donald Trump.
West's other projects—albums by Teyana Taylor, Pusha T, Nas, and Kid Cudi—suffered at the hands of clumsy construction. Each of the projects totaled out at less than 30 minutes, and West's Ye is undoubtedly the sloppiest of his eight studio albums. Taylor's K.T.S.E. was incomplete upon release, prompting the singer to promise an updated version of the album later. (She has since announced that the album won't be updated.) While there are good beats and occasionally striking lyrics and vocals throughout each of the G.O.O.D. Music albums ("Ghost Town," "Never Would Have Made It"), the huge bulk of creative output is stark and forgettable.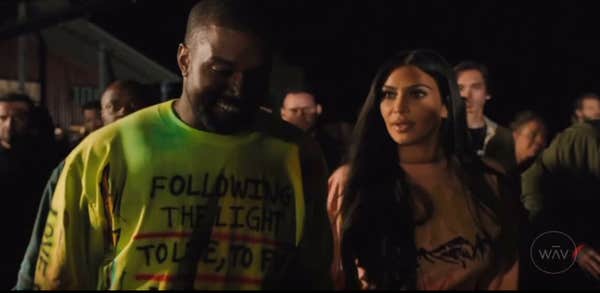 The noise was followed by the death of Jahseh Onfroy in late June, a controversial rapper better known by his stage name, XXXTentacion. The 20-year-old was facing 12 felony charges for a series of domestic violence accusations from his ex-girlfriend. Despite Onfory's worrisome history of violence and numerous critics, he too scored a No. 1 Billboard album in late March. With the surprising death of Onfroy and the spotlight on West's album Ye, which also went to No. 1, Twitter sparked tense conversations about what fans were willing to ignore for the sake of art.
G.O.O.D. Music's summer takeover was interrupted by Drake's Scorpion and a surprise joint release from the Carters, Beyoncé and Jay-Z. Coming off heated beef with Pusha T, Drake's fifth studio album delivers subliminal shots, catchy earworm songs, and revelations about newfound fatherhood. Drake's mildly insipid lyrics earned Scorpion recognition as the No. 1  album in the United States. Its most potent sticking point, however, is a viral dance challenge tied to single "In My Feelings," a song that was streamed 400 million times on Spotify alone this summer.
The Carters' Everything Is Love continues the same road of redemption from Beyoncé's Lemonade, with much less of Queen Bey's sultry singing. Both Jay-Z and Bey rap about their success, family, and irrepressible Black love. The record is solidly crafted, but not spectacular in comparison to the rest of their respective discographies. It didn't even debut at No. 1, perhaps a byproduct of the overstuffed summer menu.
By mid-June, it seemed that hip-hop's summer was facing a mediocre meltdown at the hands of its giants. Fortunately, younger artists have picked up where they left off by delivering their own takes on hip-hop.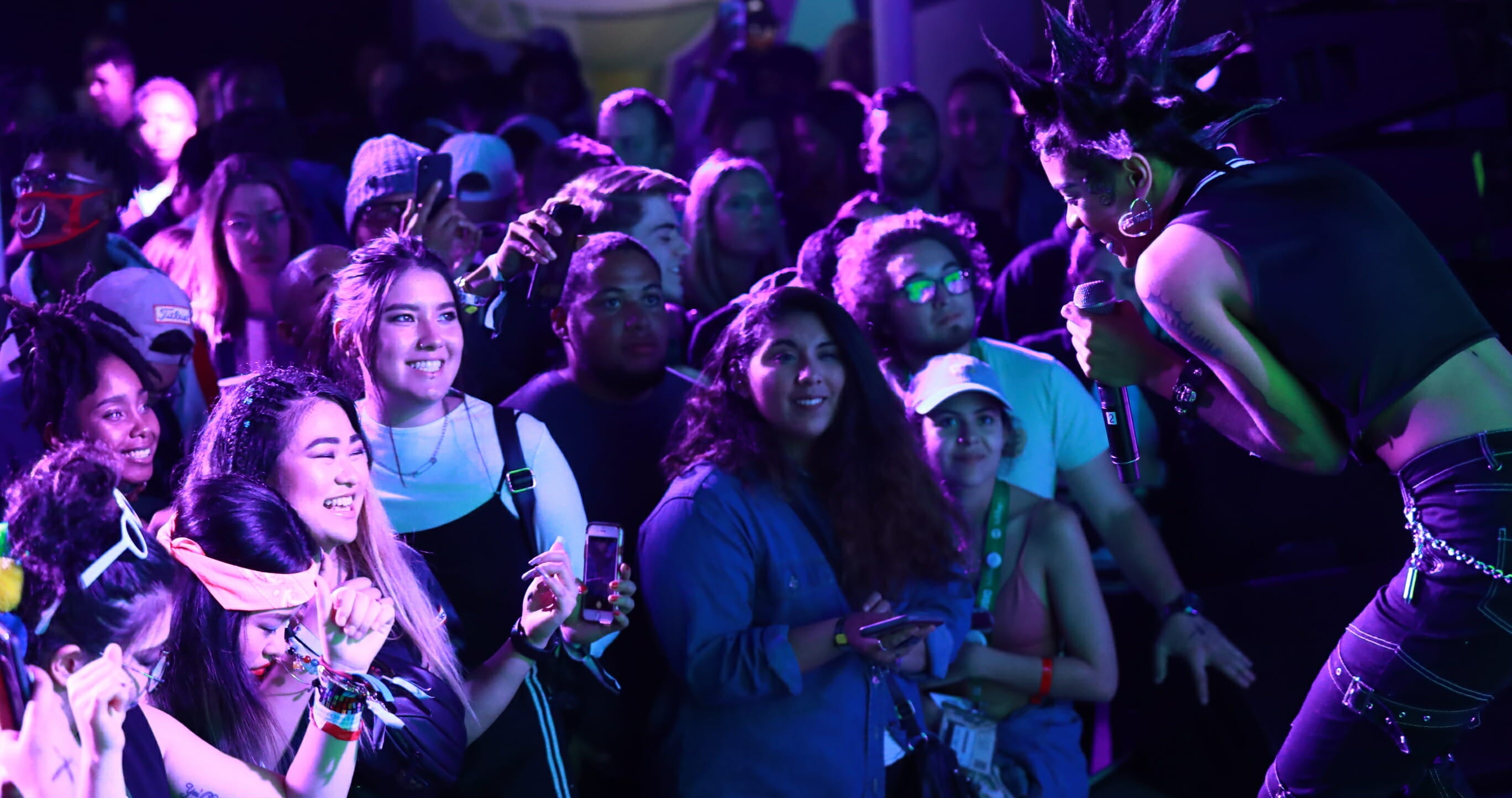 Playboi Carti dropped Die Lit, a series of electric party anthems that test the boundaries of his pop-rap, post-trap sounds. Two up-and-coming female rappers, Megan Thee Stallion and Rico Nasty, also dropped albums this summer, inciting the growth of a lady-led era of rap. Both offer much more to the genre than simply being women: Megan's bad-bitch persona reflects the cockiness of her male counterparts—she raps about men the way men rap about women. Rico encaptures a totally unique charisma, blending punk with rage-filled raps. They brought a sense of excitement to the game, and are only beginning to hit mainstream listeners.
The rise of women—and their art being front and center this summer—is a hopeful footnote to the bloated season. Cardi B's Invasion of Privacy, released in April, garnered ample play and social media love. Nicki Minaj may have gone to war with journalists over her relevance and music, but she delivered interesting work with last month's Queen. Even Azealia Banks became a national trending topic for dissing polarizing rich dude Elon Musk. (She recently apologized for saying he was on drugs.)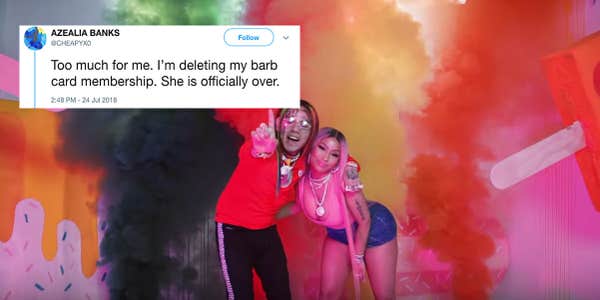 In August, Travis Scott released his highly anticipated second studio album, Astroworld. The album is an impressive production. From the striking features that include the likes of Frank Ocean and Sheck Wes to its Houstonian pride and symbolism, Scott's latest release is energetic and raw. On Aug. 31, the real Slim Shady himself, Eminem, released a loud, homophobic, and tightly written surprise album, Kamikaze. It was blasted for its cultural insensitivity and trended all over the internet.
Astroworld signals a resounding close to a hectic summer for rap—a balanced project with forward-facing ideas. But Kamikaze proves that time is a flat circle.
Cole said onstage at Jmblya that hip-hop is facing drastic changes, in more ways than one. But after a summer of overflowing and redundant hip-hop, at least the next generation is bringing much-needed novelty to the game.