SoundCloud's two-night residency at Native Hostel was like any other SXSW showcase. Artists performed concise and punchy sets of their best material as industry insiders looked on under neon lights, free beer in hand, but there was one jarring difference that spoke volumes about the company's future: It took place during the technology-centric Interactive portion of SXSW and not the Music conference.
SoundCloud is a platform, not a record label. After years of harboring startup recordings by influential globetrotters—Chance the Rapper, Egyptian leading man Namira, space oddity Towkio, Sprite star Lil Yachty, prolific producer Metro Boomin—SoundCloud wants to focus on the bedroom artists who are charting pop's future.
"This is us kind of investing in the A round for these artists," Megan West, vice president of content and community, told the Daily Dot. "We know that their music is going to go everywhere… We want to fan the flames of the fire that they're already building."
The bill for March's Room 512 featured artists who got their start on SoundCloud, West says. As SoundCloud noted in a press release, its alums are responsible for 14 Grammy nominations, 41 albums landing on the Billboard charts, and 122 Billboard Hot 100 singles.
Rico Nasty was the standout on the night I spent at the SoundCloud House. Rocking spiked hair and performing one Chicago drill-infused banger after another, the 20-year-old Maryland rapper proved a natural rock star. The term "SoundCloud rapper" can be considered derogatory on social media, speaking to stereotypes of naive, undercooked music, but Rico Nasty, whom Fader recently called "one of hip-hop's most exciting new talents," belted out her raps with a curt, block-crushing cadence that overpowered her paired recording.
The event celebrated the expansion of SoundCloud's Premier program, an invite-only creator perk that adds infrastructure and direction to acts making waves on the platform. It's a fast-track to promoted in-house media (newsletters, playlists, and other SoundCloud-brokered marketing), music licensing opportunities, live showcases, and educational resources. Its latest campaign, launched March 21, is "First on SoundCloud," a social media push to spotlight its camp of rising indie artists. Perhaps the most crowd-pleasing move is scheduled releases, a subtle feature also unsheathed in March that finally allows aspiring rappers to emulate their heroes and drop their own fire mixtape at midnight.
"A kid in their bedroom can be uploading a track today, and that kid can be the next Drake," West says, matter-of-factly. "We're excited to provide more and more platforms."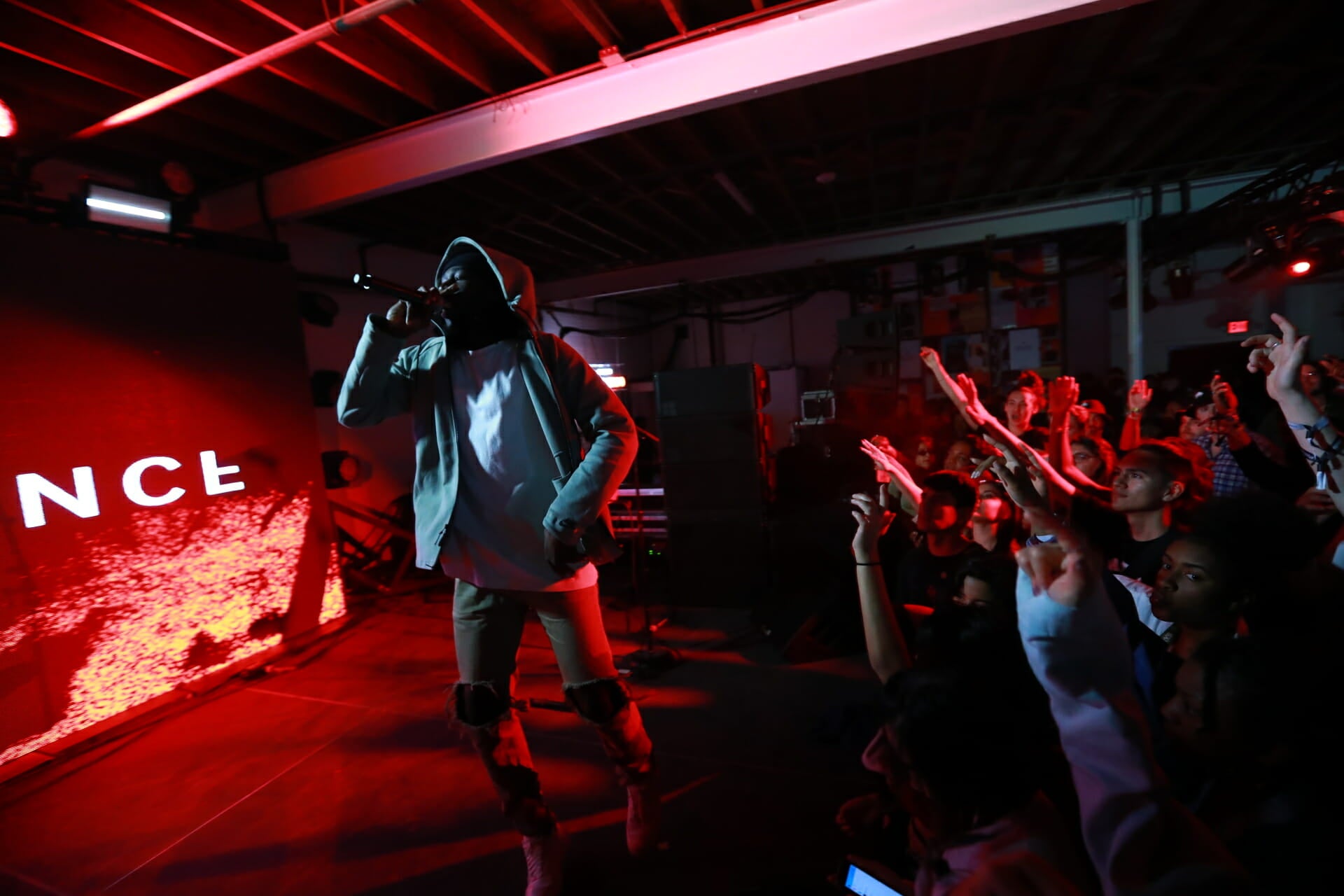 In July, SoundCloud laid off 40 percent of its staff and closed its London and San Francisco offices. Twitter announced in February that it had written off 95 percent of its $70 million investment in SoundCloud. The company required a $169.5 million cash infusion in August to keep the lights on. That's also when Vimeo CEO Kerry Trainer replaced founding CEO Alexander Ljung at SoundCloud, and the company began shifting its business from listeners to musicians—evolving existentially from a streaming service to social media company, as the company said in February.
Things are looking up, too. In a press release, Trainor says the company has seen "accelerated growth over the last two quarters."
Last week, XXXTentacion gave SoundCloud rap its first No. 1 album. (Admittedly, under disturbing domestic violence charges that signal-boosted his profile.) As Rolling Stone wrote last week, SoundCloud rapper Lil Skies gave rap a "small-town success story."
SoundCloud "supports things that are organically happening," West says. And it does so on a global level. The Berlin-based company, founded in 2007, has a following in 190 countries. In February, 37-year-old Egyptian political icon Hamza Namira, a revolutionary of the Arab Spring, shot to No. 1 on the SoundCloud home page thanks to single "Dari Ya Alby." But disseminating art and forging real-time cultural conversations has never been an issue for the platform. It's finding a path toward financial sustainability that remains a challenge, but West is optimistic.
"At [SXSW] next year, we'll have an even bigger presence and you're going to see more of these creators that we're bringing to Austin for their first time," West says.
Here's hoping.
Editor's note: This story has been updated for clarity and context.