My Favorite Murder is an unlikely combo: a comedy podcast about murder. Each week hosts Karen Kilgariff and Georgia Hardstark detail a true-crime story, ranging from obscure serial murders from the 1500s to well-known monsters like Ted Bundy. Their catchphrase? Stay sexy don't get murdered.
The show debuted in January 2016 and quickly gained a devoted fanbase, one that's made the My Favorite Murder Facebook group a gathering place for personal experiences, "hometown murders," and support. Kilgariff and Hardstark balance comedy with insight, often talking about their own addictions, fears, or mental health issues, and their devotees—dubbed Murderinos—have helped the show ascend on the iTunes comedy chart, and created a demand for a tour. The series has also brought out critics who see problematic aspects in regards to representation and race.
Here are some factoids about My Favorite Murder, the podcast that really just wants you to stay out of the forest.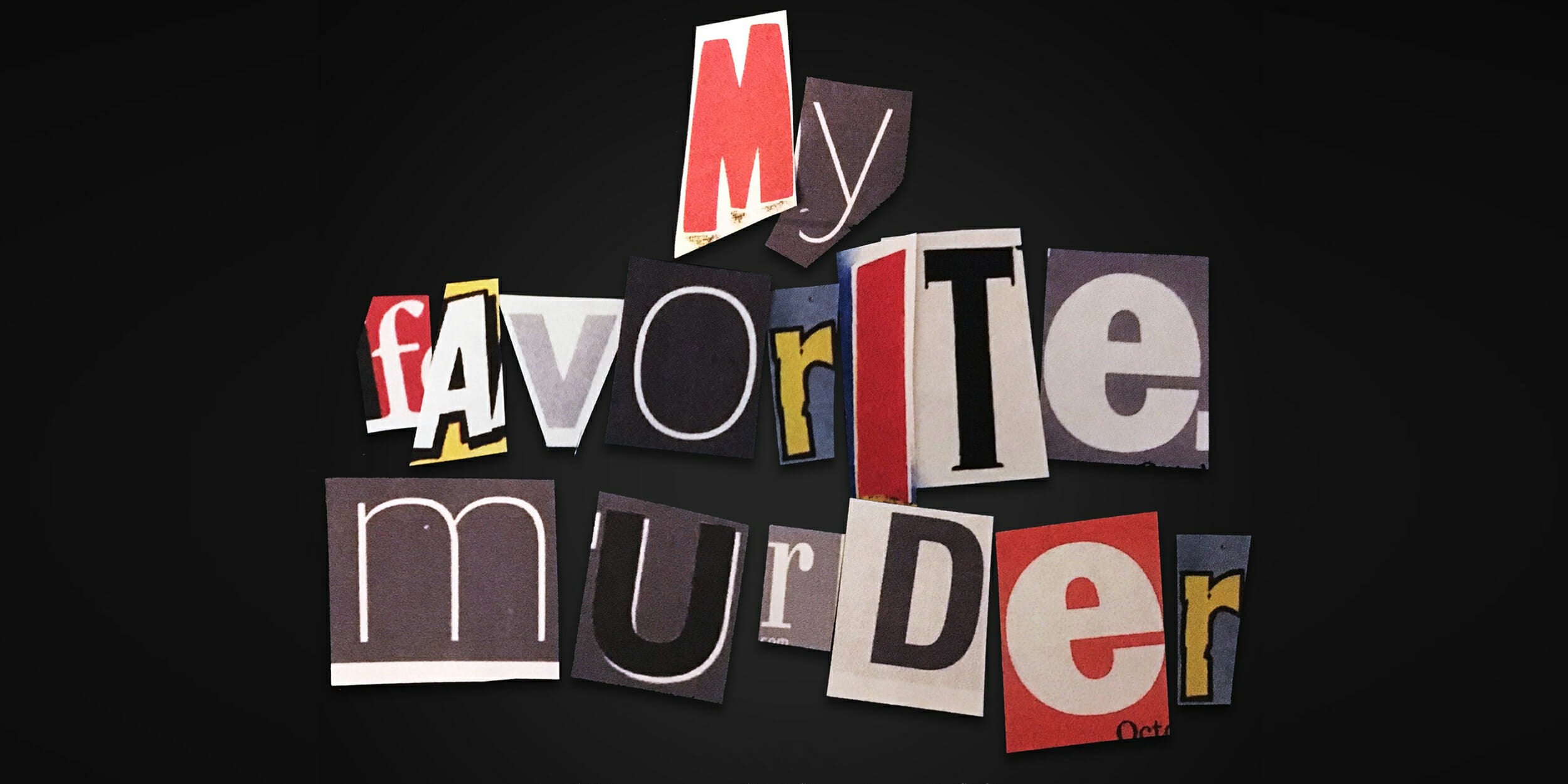 7 things you didn't know about My Favorite Murder
1) Kilgariff and Hardstark met via a real crime story
As Kilgariff tells it, she and Hardstark met at a 2015 Halloween party, when Kilgarriff was regaling friends with the horrific story of witnessing a man drive through a crowded street during SXSW 2014. While the story wasn't going over well, Hardstark was very interested and approached her for more details. The two quickly became friends.
2) A Murderino may have saved another Murderino's life
In January 2017, a woman posted to the MFM Facebook group and told the story of a woman she credits with saving her life. As she was walking out of a restaurant in Texas, a woman she'd never met before stopped her and tried to make small talk. It was actually a covert effort to tell her there was a man hiding behind her car. Her parting words after they discovered the man, who allegedly saw them and "nonchalantly" walked into an alley: "Stay sexy don't get murdered."
3) Kilgariff has probably written for your favorite show
Kilgariff's day job is a TV writer, and she has credits on Portlandia, Baskets, The Pete Holmes Show, and Ellen. In the late '90s, she starred in the beloved HBO comedy series Mr. Show and is responsible for some timeless, scene-stealing lines.
4) Hardstark is responsible for a viral cocktail
In 2009, Hardstark and Alie Ward created something truly monstrous: the McNuggetini, which involves vodka, a McDonald's shake, a barbecue sauce rim, and nugget garnish. It pushed them into virality and landed them their own cooking show.
READ MORE:
5) MFM merch and art is a cottage industry
Search Etsy for My Favorite Murder and you'll find more than 1,400 results. Many of the items for sale include numerous MFM catchphrases—"fuck politeness," "stay out of the forest"—while others get more creative with the art. Instagram is full of even more fan art and crafts. There is also a line of custom MFM lipsticks.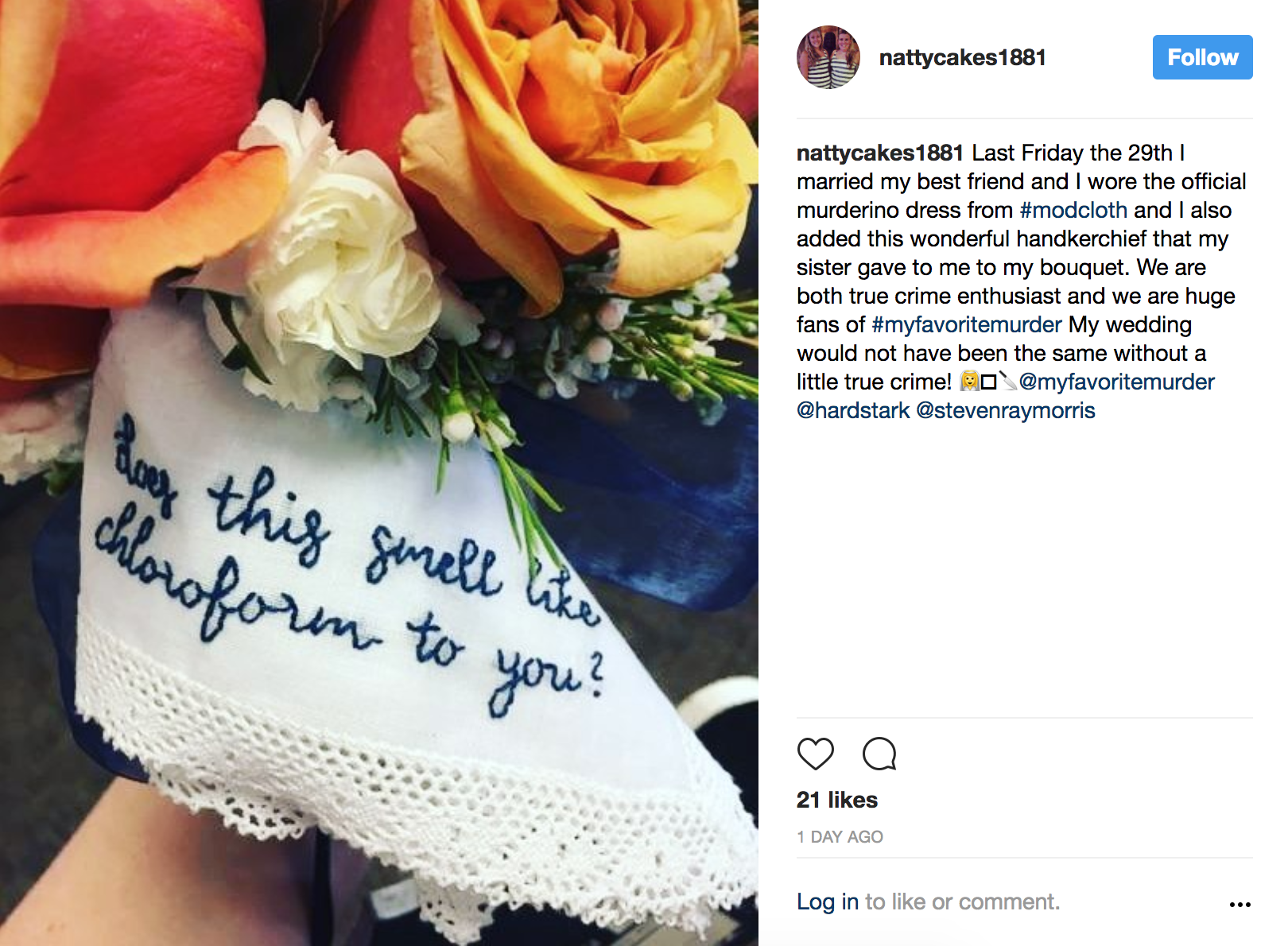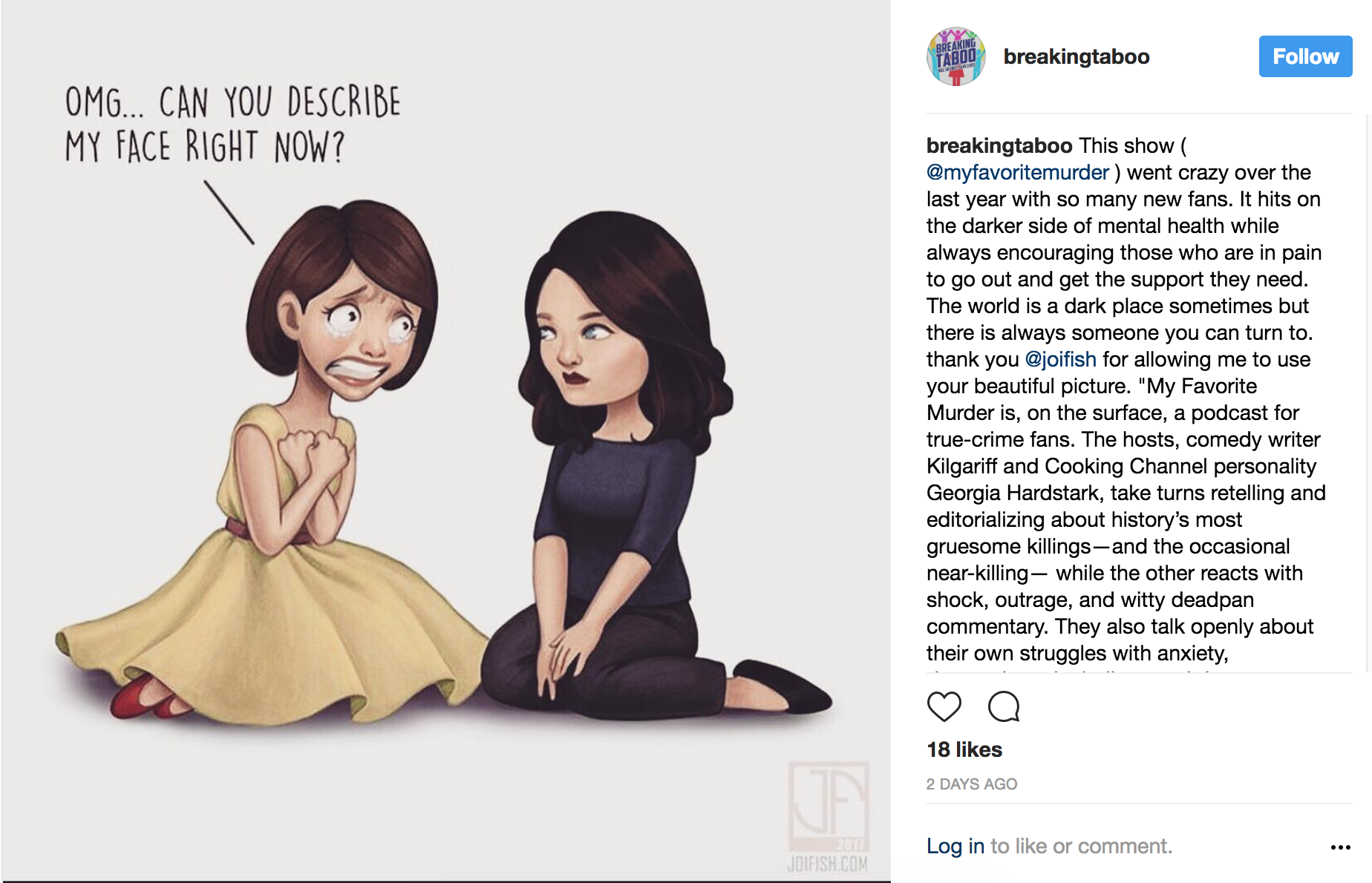 6) MFM tattoos are also a cottage industry
On Instagram, there is a growing contingent of Murderino tattoo artists and MFM tattoos. Mothers and daughters have even gotten matching tattoos, illustrating the cross-generational appeal of the show.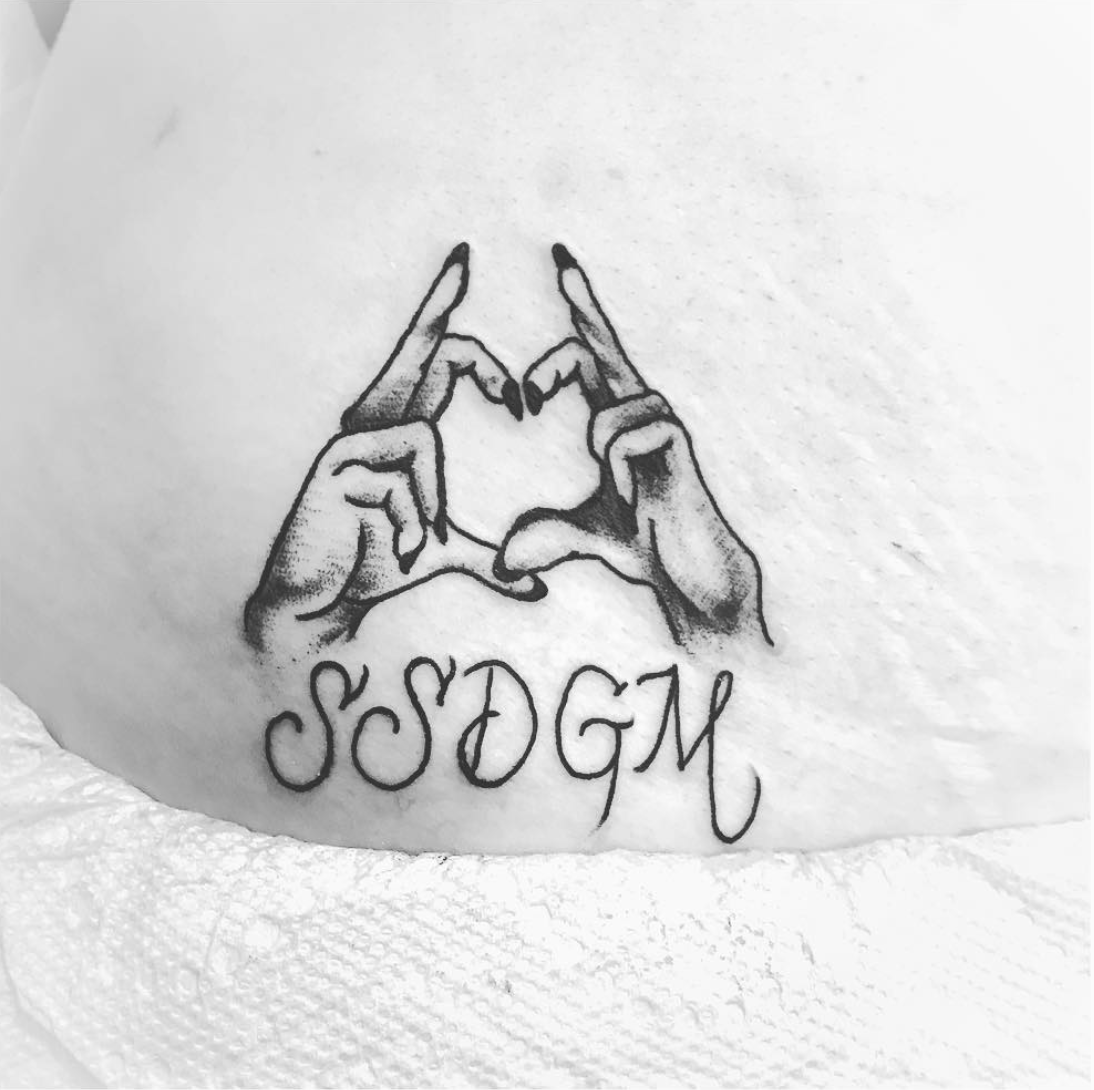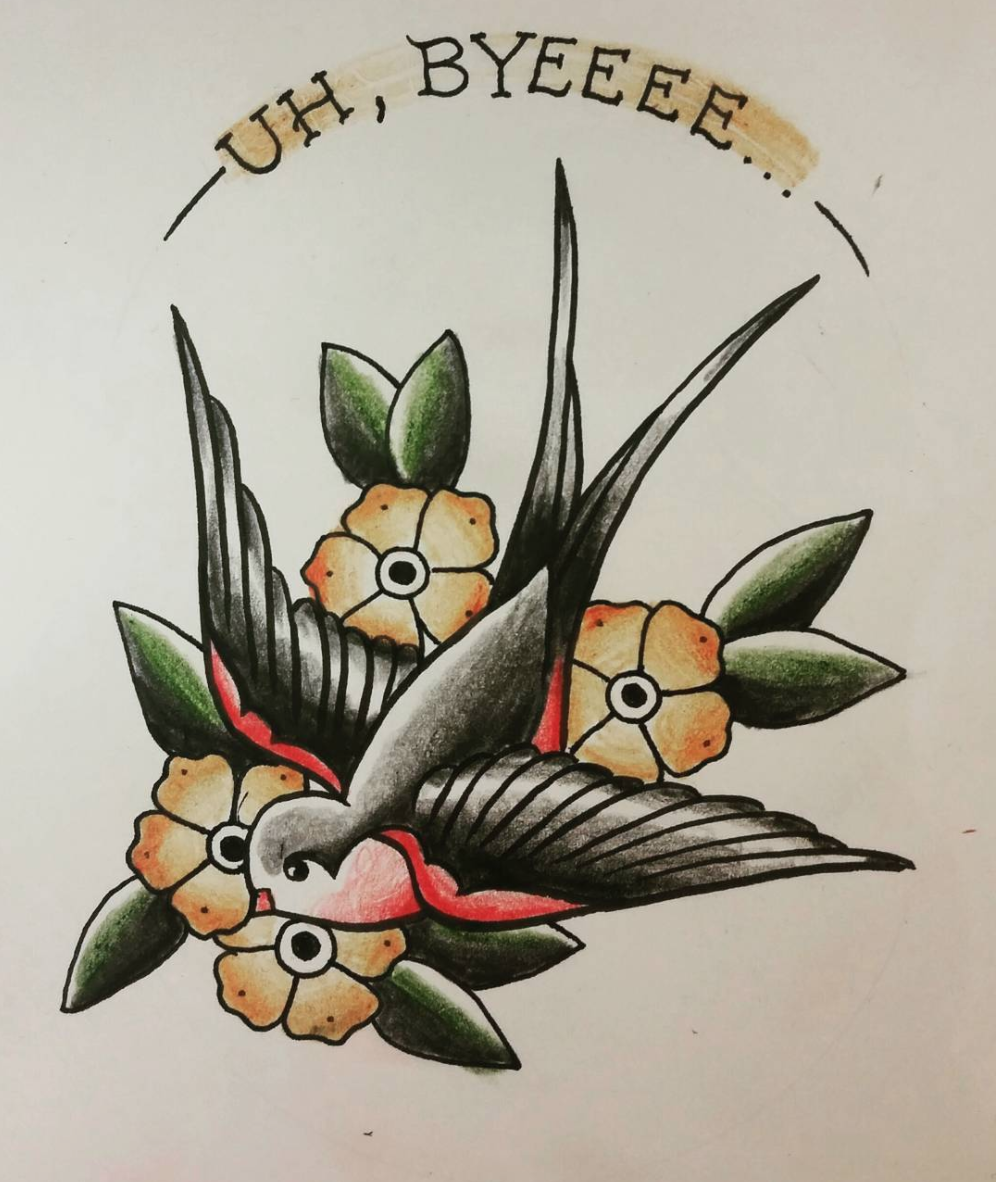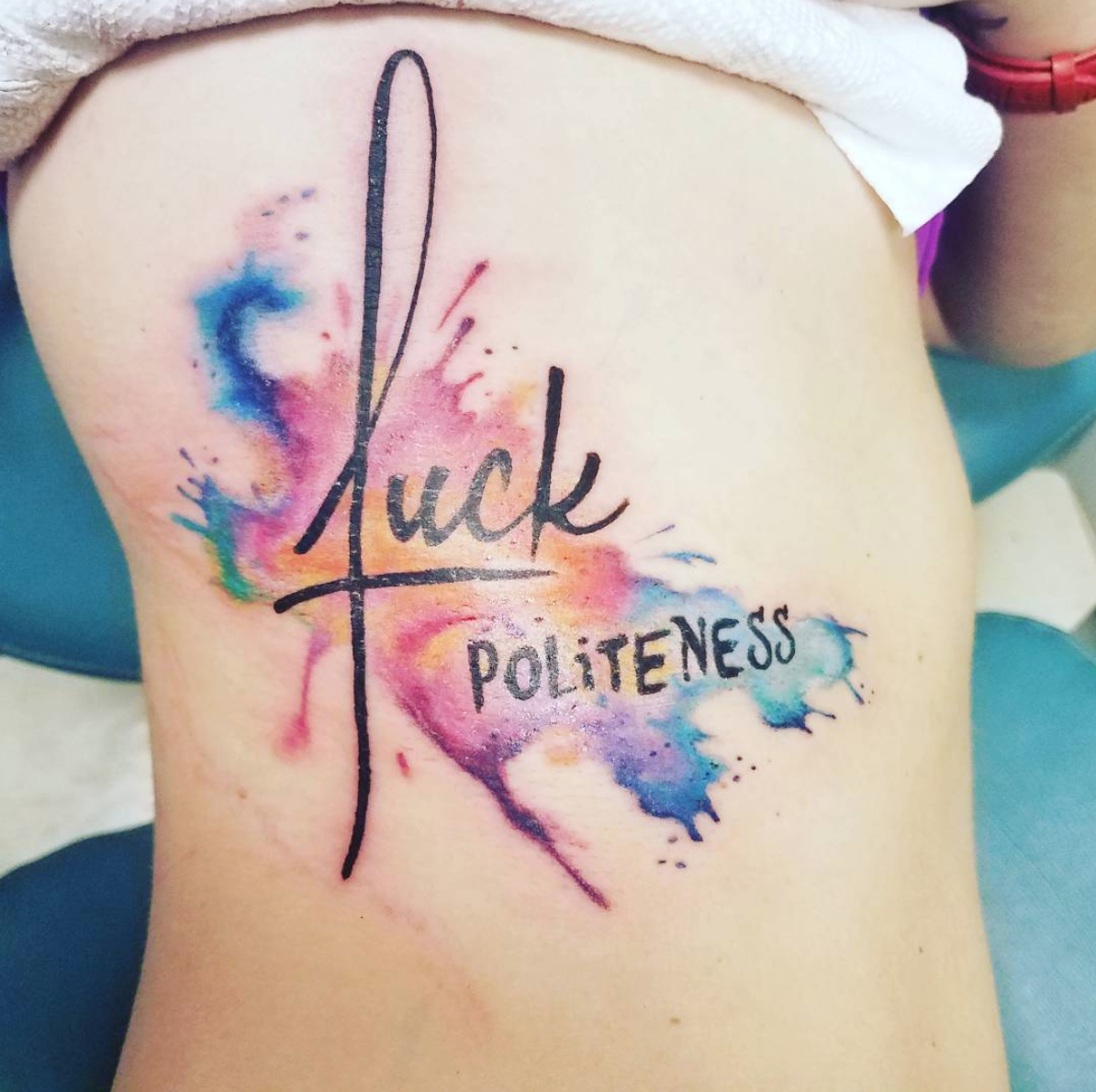 7) A show disruption turned into a chance for charity
At a tour stop in Melbourne, Australia, an audience member reportedly interrupted the show to object to Hardstark's story about the deaths of two police officers. According to first-hand accounts, the man's daughter is a police officer, and he implied that they were making light of the deaths. Kilgariff stepped in to gracefully address the situation; fans rallied and set up a campaign to donate to Australian charities in Hardstark's name. It raised more than $11,000.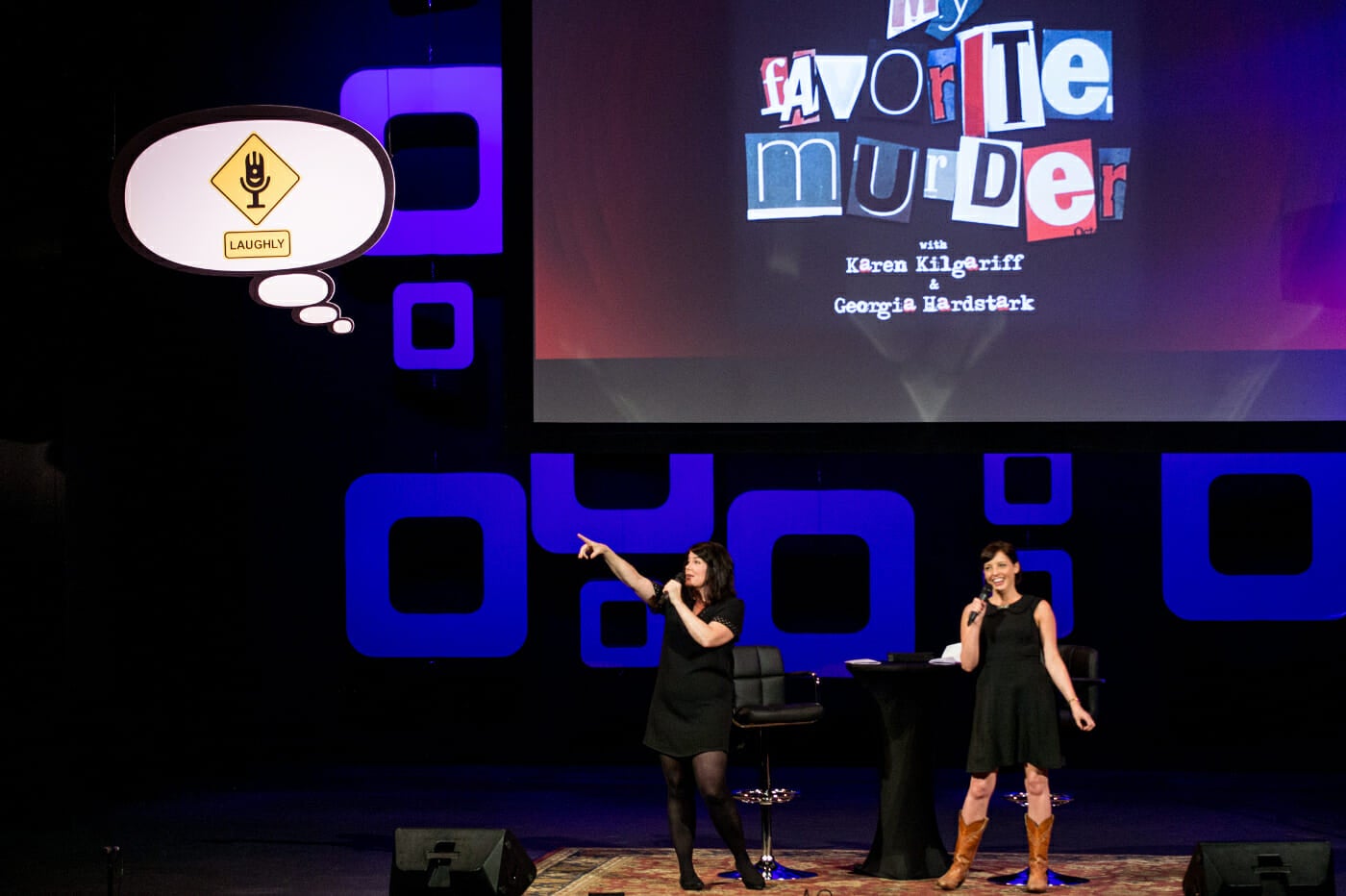 Editor's note: This article is regularly updated for relevance.