For Americans disappointed by President Donald Trump, 2018 was a midterm year full of would-be saviors. But all things must pass, and the idol worship garnered by outwardly woke activists like Michael Avenatti left the people more fruitless disillusionment than a Twitter fight with a Russian bot.
To be sure, the year offered no shortage of progressive breakout stars who won the internet but lost at the polls. Stacey Abrams. Beto O'Rourke. Andrew Gillum. Iron Stache. Hell, even the guy busted for penning Bigfoot erotica weathered the mentions and bested a Democrat.
Yet Congressional representative-elect Alexandria Ocasio-Cortez (D-N.Y.) paired an improbable primary win with advanced content mastery when it came to being extremely online. She mobilized behind radical transparency and unseated Joe Crowley, a lived-in Democrat tasked with important party duties like serving on the Committee on Ways and Means, to claim New York's 14th congressional district.
More importantly, Ocasio-Cortez proved that no matter your politics, the revolution will be livestreamed. If 2016 was the year politicians became undone by the wrath of tweets, 2018 was the year that grassroots activism could take place while cooking on Instagram Live by flipping a viral story about unpaid Democratic interns into, well, paid interns.
That's why Ocasio-Cortez is the Daily Dot's Internet Person of the Year.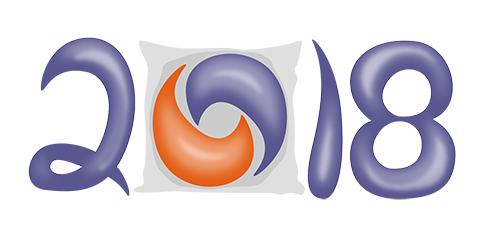 Look, this is not an endorsement of Ocasio-Cortez's politics—it's an acknowledgment of her break-the-internet wattage. ("Cash Me Ousside" teen Danielle Bregoli was our Internet Person of the Year in 2017. Ocasio-Cortez's team did not reply to an interview request for this story, and the editorial staff also considered Logan Paul, Gritty, and Noah Centinio.)
As the Daily Dot's resident leftist columnist Brenden Gallagher wrote in July, her political opposition spent the year making needle-tilting gestures that created zany, viral gaffes and kept the cultural conversation churning: "Perhaps the best attempt at an Ocasio-Cortez takedown was one of the earliest. Sean Hannity put up a graphic outlining her major policies intended to scare viewers. Instead, the image went viral when the internet thought it all looked pretty reasonable."
Right-wing pundits attacked her like clockwork on Fox News. Far-right blogs created confusing "satire" pieces, presented as hard news, that insulted her intelligence. She clashed with Twitter's most omnipresent conservative new school: Ben Shapiro! Breitbart! America Talks Live! That dude from the Washington Examiner who tweeted about her coat!
Comedian Jen Kirkman offered a confusing tweetstorm about how Russia loves Ocasio-Cortez because she sows discord online. AOC tweeted her shade of lipstick, and it sold out.
The Week on Tuesday called her the left's Trump—a firebrand personality who trusts their gut and speaks up with no regrets. It's a comparison as easy as it is indicative of her influencer panache, but it misses what makes her go. When she went to Washington, D.C., we got jubilant behind-the-scenes pics and tweets. Power corrupts and heroes disappoint, but Ocasio-Cortez's idealism and commitment struck a nerve with the public because she is the cause, not the star.
READ MORE: