You're the Man Now Dog (YTMND), the online community that brought us things like "lol internet" videos and the infamous "Lindsay Lohan doesn't change facial expressions" GIF, went dark and appeared to be gone for good a few days ago. But the iconic meme factory might be making a comeback.
YTMND reappeared Wednesday with a mysterious message.
"YTMND is down for temporary maintenance," the site now says. "This gives us time to optimize the database, free up unused space, deploy new features, and generally just break stuff. This should not take very long, so feel free to stick around and chat or go away."
It's a sigh of relief for anyone who was already mourning the loss of the extremely online cornerstone.
The website was started in 2001 by a man named Max Goldberg. At first, it simply displayed 3D text of the phrase "You're The Man Now Dog" along with a sound clip of Sean Connery reciting the phrase from the 2000 film Finding Forrester. The original URL, youthemannowdog.com, was later changed to the shorter YTMND.com. The text was traded for a tiled picture of Connery.
Goldberg's new site allowed other users to easily make similar pages with a short sound bite or music over an image with the 3D text. These YTMND's, as they were called, began making waves outside of its small community of internet users who were drawn to the niche humor. In particular, "The Picard Song" became wildly popular, and when YouTube was created a few years later, it became the subject of countless video remixes.
In the mid-2000s, YTMND was at the height of its popularity. Users were putting sound clips with images, GIFs, and videos and uploading them to the site at an ever-increasing pace. Other people then found these little artistic gems and shared them on newer formats like YouTube and Twitter.
Goldberg updated the site to add more functionality and social aspects, but he had trouble paying for the servers that kept the site running. Companies were often reluctant to advertise on a site with such wild, unpredictable, and often provocative content.
YTMND went through a major overhaul in 2011, but it continued to wane in popularity. In 2016, Goldberg anticipated shutting the site down in the near future, and it later stopped accepting new users.
"It's kind of crazy how much time I spent on something that I sometimes didn't understand and sometimes hated," he told Gizmondo in 2016. "It was really just kind of a programming project and it got big from there."
The site simply became too large and impossible to manage.
"Besides being a time capsule I don't really see a reason for it to continue to exist… It seems like the internet has moved on," he said. "And I've moved on too. I don't have much interest in the site beyond it being good memories."
Goldberg had always been a huge proponent of free speech, having successfully defended his parody website dustindiamond.com from the actual Dustin Diamond in court.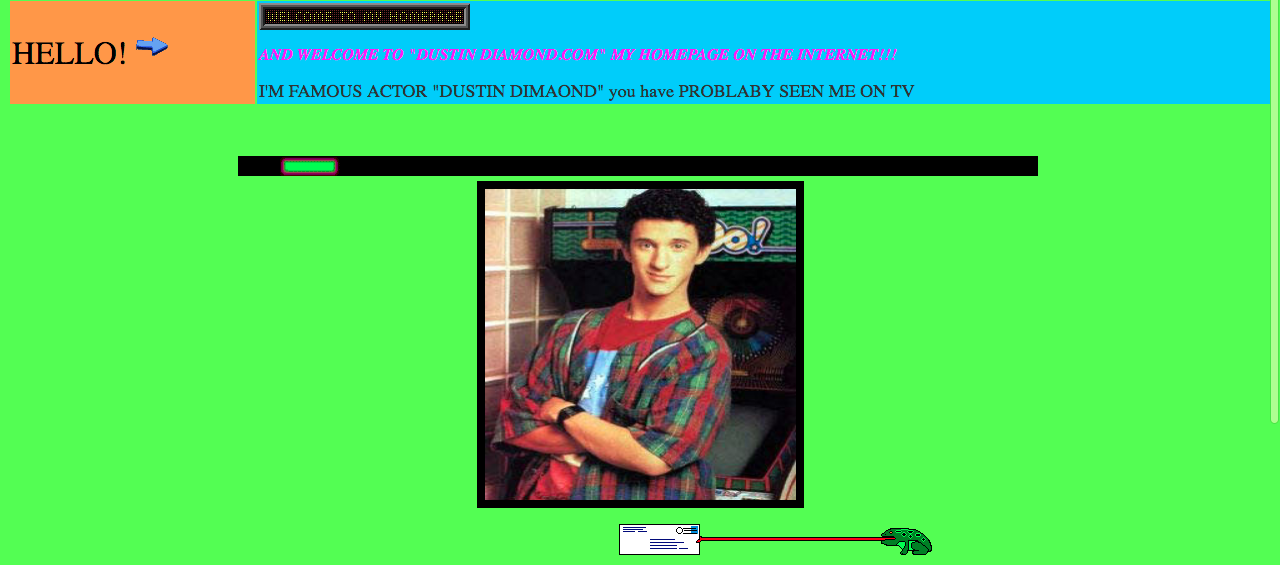 But some of the things users were doing on YTMND went well outside the bounds of protected speech, and Goldberg found it all but impossible to both maintain the site and police its users.
"People would upload child porn and make death threats and people uploaded other people's addresses," he told Gizmodo. "Even if you're doing it as a full-time job, when there's 300,000 people actively using the site it's hard as a one-man operation."
The site continued on for the last few years, struggling with problems both technical and social. Then on Monday, the plug seemed to have been pulled for good—for a short time.
Does the maintenance message mean YTMND will rise like a phoenix from the ashes, or will it disappear again, leaving behind only its legacy? As the message states, it's your choice whether to stick around and find out.
The Daily Dot has reached out to YTMND for comment.
READ MORE: