The Jenner-Kardashian clan is one of the most meme-able families ever, and Kylie Jenner is no exception. All it took was her singing three words for her to become the hottest new Twitter meme. "Rise and shine" is literally everywhere.
What is the 'Rise and Shine' meme?
It all started in early October when Jenner posted an "office tour" vlog on her YouTube channel. In the video, Jenner took her viewers on a virtual tour of her Kylie Cosmetics office, stopping by her daughter Stormi's playroom in the process. There, she decided to wake Stormi up from a nap by crooning "riiise and shiiine" in just… the most awkward way possible.
Naturally, Twitter immediately had a field day with the clip. Plain reactions quickly gave way to masterfully edited memes.
4:12 am and this is sending me pic.twitter.com/cGSaDazzA4

— c (@christinajuuI) October 13, 2019
Ok but do y'all hate me yet pic.twitter.com/W3i6Z6y4CO

— levelupdub (@levelupdub) October 16, 2019
We need a collab between these 2 legends @KylieJenner @ladygaga pic.twitter.com/lJqkTtJOsL

— Saint Hoax (@SaintHoax) October 17, 2019
https://twitter.com/LACHlMOLALA/status/1185235842597638145?s=20
'Rise and Shine' TikToks
Before long, the audio was making its way around TikTok as a full-blown phenomenon.
Even several high-profile celebrities joined in on the fun—including Ariana Grande, Miley Cyrus, and, for some reason, Jenner's ex, Tyga.
NOT ARIANA DOING THE KYLIE SINGING SHSKSDHKDJDJD pic.twitter.com/ozTCyQ26XZ

— isabella⁷ (@skzsbts) October 16, 2019
October 17, 2019
https://www.instagram.com/p/B3vQi3IB7Sh/?utm_source=ig_web_copy_link
Jenner trademarks 'Rise and Shine'
Meanwhile, Jenner's been making moves amid all the growing hype—just days after going viral, the makeup mogul managed to trademark the phrase "rise and shine" for cosmetics along with, according to TMZ, "belts, pants, coats, dresses, footwear, gloves, headbands, headwear, jackets, loungewear, scarves, sleepwear, socks, swimwear and undergarments." She's reportedly working on landing a trademark for a jingle of the phrase, as well.
On top of all this, Jenner whipped together a couple of "rise and shine" branded hoodies, both of which sold out nearly instantaneously.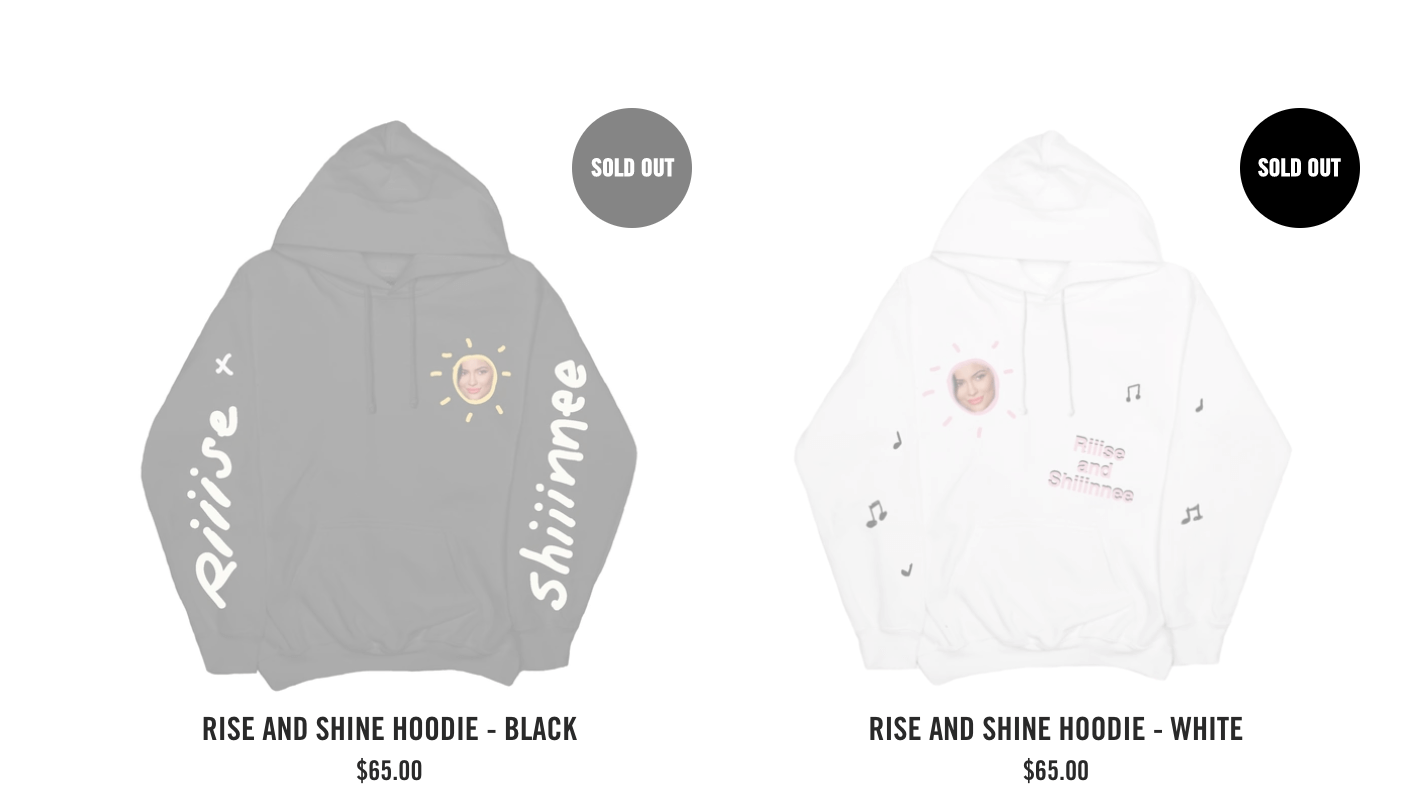 We're sure her enterprising momager, Kris Jenner, is quite proud.
https://twitter.com/ayepremium/status/1185100537659908096?s=20
READ MORE: