If you've noticed a lot more Twisted Tea content lately, it's because the hard ice tea beverage is now a meme—thanks to a smack seen around the world.
The meme originated after an incident recorded at an Elyria, Ohio, convenience store, which went viral right before Christmas. After enduring harassment and racial slurs from a drunk white guy, a Black man smashed a can of Twisted Tea across his face.
The possible identity of the man who took a can to the face (as well as several punches after that) was floated on Twitter, but the meme is more concerned with the can of Twisted Tea being utilized as a weapon. In this case, against a racist. But people found other timely ways to use it.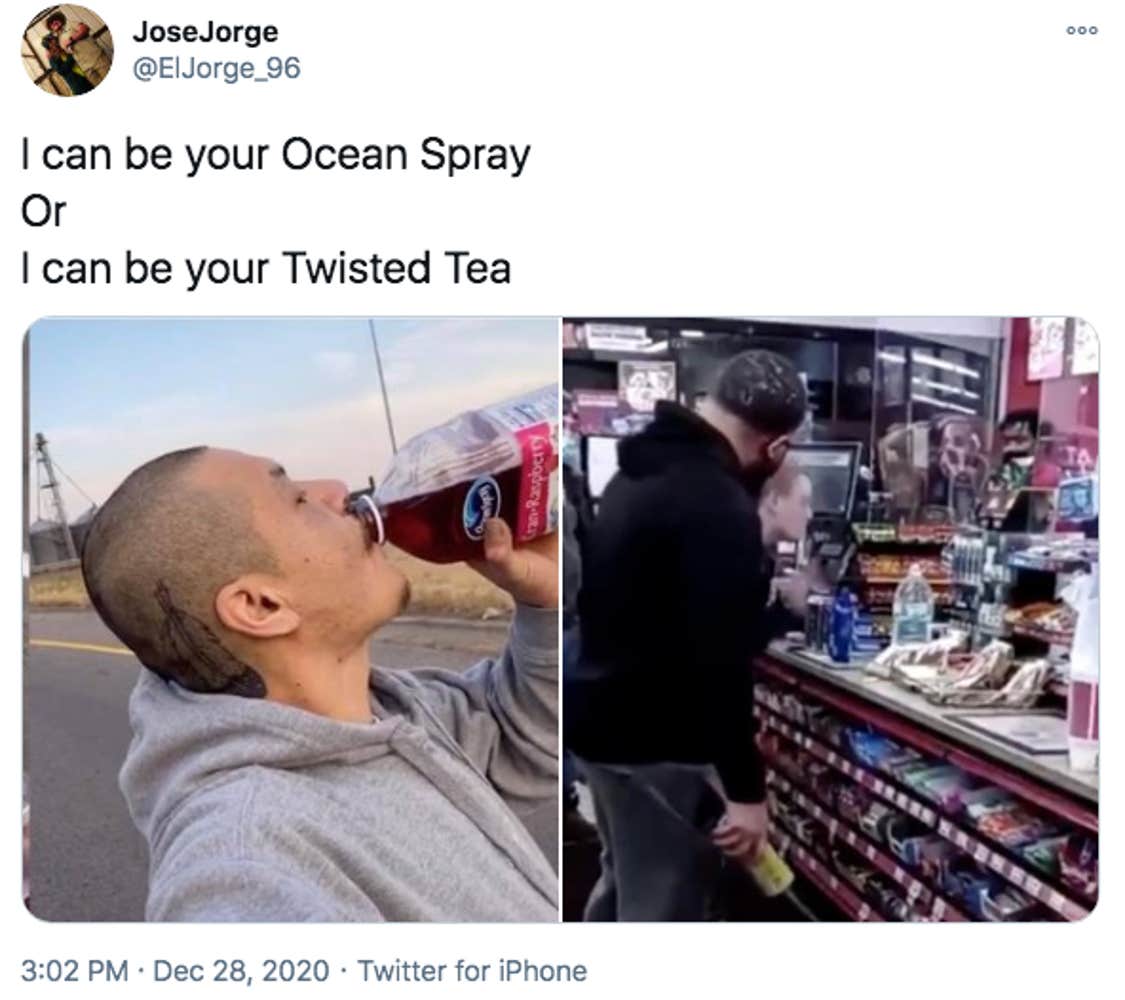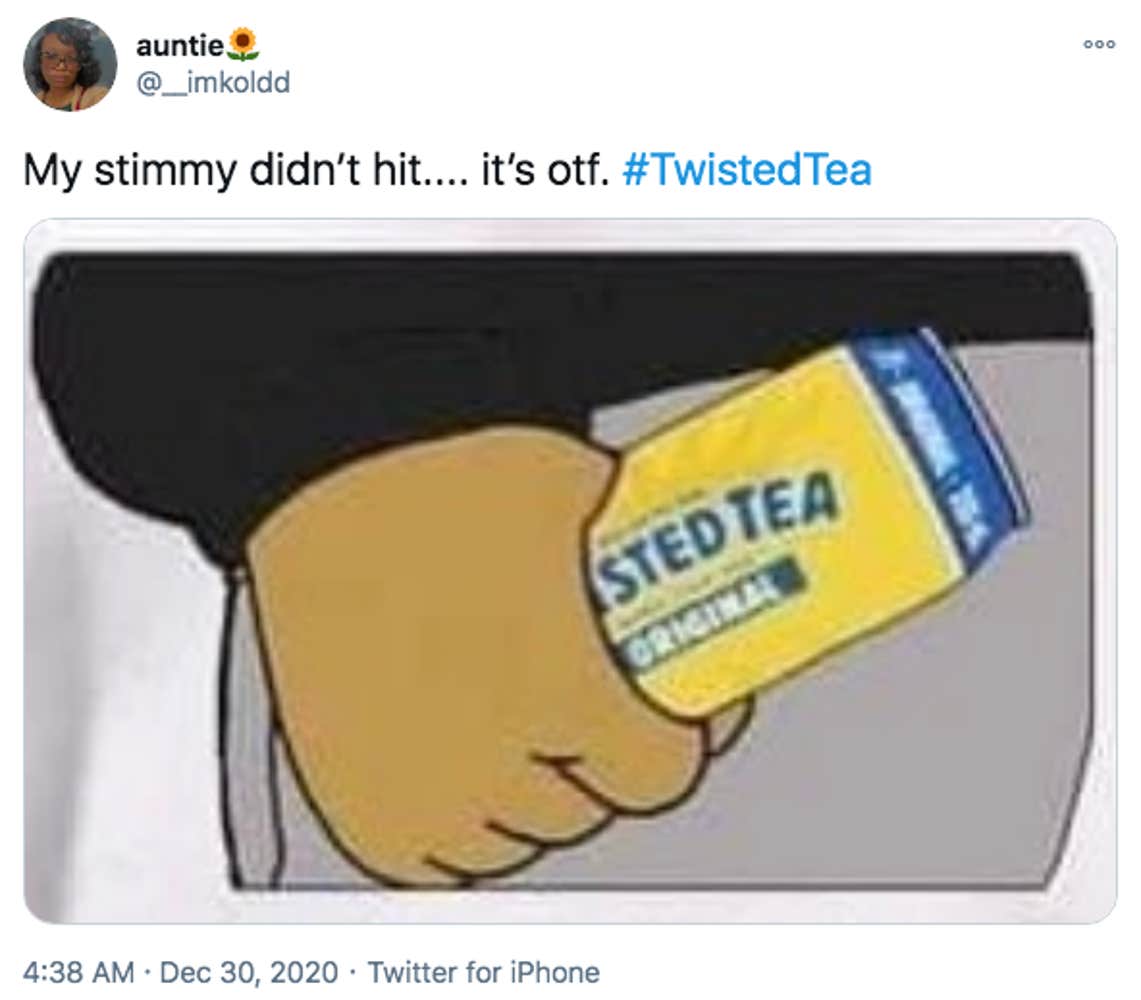 It really blew up on TikTok, emphasizing how essential movement is to the Twisted Tea meme.
It doesn't look like Twisted Tea has tried to jump on the memes yet, but it's getting the kind of promotion companies can't buy. I mean, look at this piece of cinema.
And this fake Netflix poster.
Also getting free promotion: Dave Matthews Band.
---
Today's top stories