A TikTok video shows a young woman destroying Thanksgiving decency and norms by seemingly cooking a turkey in the microwave—and grossing out her viewers in the process.
Thanksgiving exists on a spectrum, with gradients ranging from the "right" way and the "wrong" way to do the holiday centered on food, family, football, and food (again).
In the video, which has 2.5 million views on TikTok, the user, @itsmeju1iette, first stuffs the unseasoned turkey with bread, which one assumes is the "stuffing" or "dressing." Then, to make matters worse, she wraps it in plastic. (The chemicals from plastic would render the turkey instantly inedible for the knowledgeable.)
Lastly, she puts the turkey in the microwave for 60 minutes, which seems like an extremely arbitrary timeframe. The whole scene is pure violence and hopefully not real.
The turkey comes out half-cooked, in a bag of its own juices. She takes a bite—or at least pretends to.
The TikToker is known for her cooking monstrosities. She recently went viral for seemingly cooking steak in a toaster. Hopefully, at some point, both the steak and turkey were properly cooked.
Her account is funny, gastronomically enraging, and absolutely ridiculous. And the comments aren't any different. Judging by this set, her cooking turkey in the microwave, supposedly for her boyfriend's family, sent viewers over the edge. "You woke up and chose violence," one viewer commented.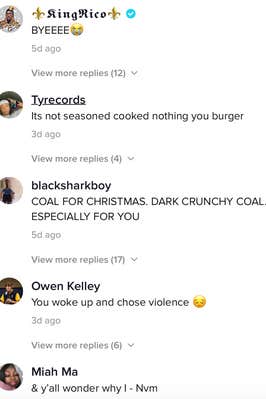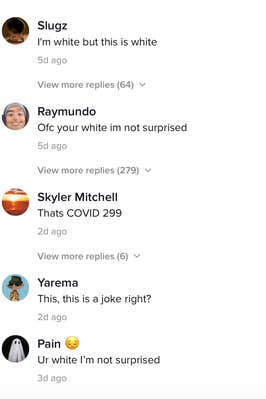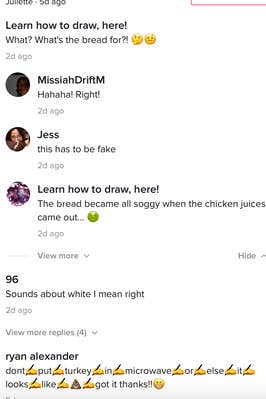 ---
Today's top stories