Area 51? Never heard of her. The internet briefly forgot about storming the government-owned property to "see them aliens" and is instead focusing on storming the Scotland loch said to hold the Loch Ness monster.
"Nessie can't hide from all of us," the Facebook page for the event reads, mirroring similar sentiments from the "Storm Area 51" event page. "The time is now for us to find dat big boi."
The event, scheduled for September 21, has attracted 23,000 prospective attendees while 47,000 are merely interested in finding Nessie. We'll have to wait and see if those numbers catch up with the "Storm Area 51" event, which has attracted over 1.9 million prospective attendees.
The event's creator, Bryan Richards, told the Daily Dot via Facebook messenger why he created it, explaining that he needs to collect some money from the monster, referencing a Southpark bit.
"Well I've always found the Loch Ness monster interesting," Richards said. "He also owes me tree fiddy which I hope to get back after we storm to find him."
Richards detailed the plan to drain the water from the loch and "find Nessie in no time."
"We're dividing everyone into two teams. Team Straw and Team Sponge. Team Sponge is going out on boats throwing sponges in the water. Team Straw is going to sit on the sides of the Loch and drink as much water as they physically can," he wrote.
People are sharing their own ideas on how to capture the monster.
"Okay everyone should bring fishing rods and try to catch Nessie on kayaks," Facebook user Hamish Phillips wrote on the event's page.
Just like the Area 51 event, the Loch Ness event is getting the meme treatment.
"What if we find Nessie at Area 51 tho?" Gerry Blyth wrote.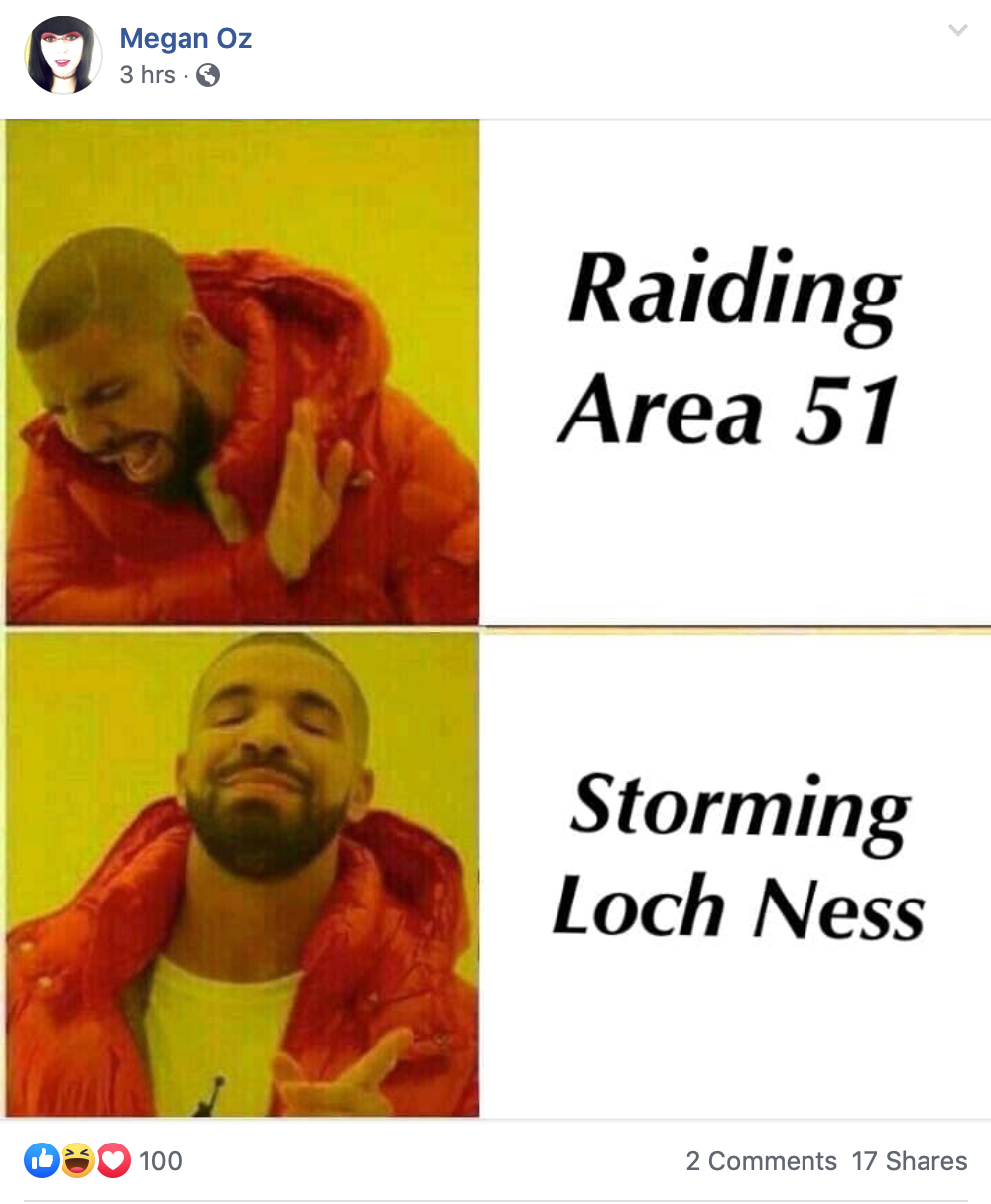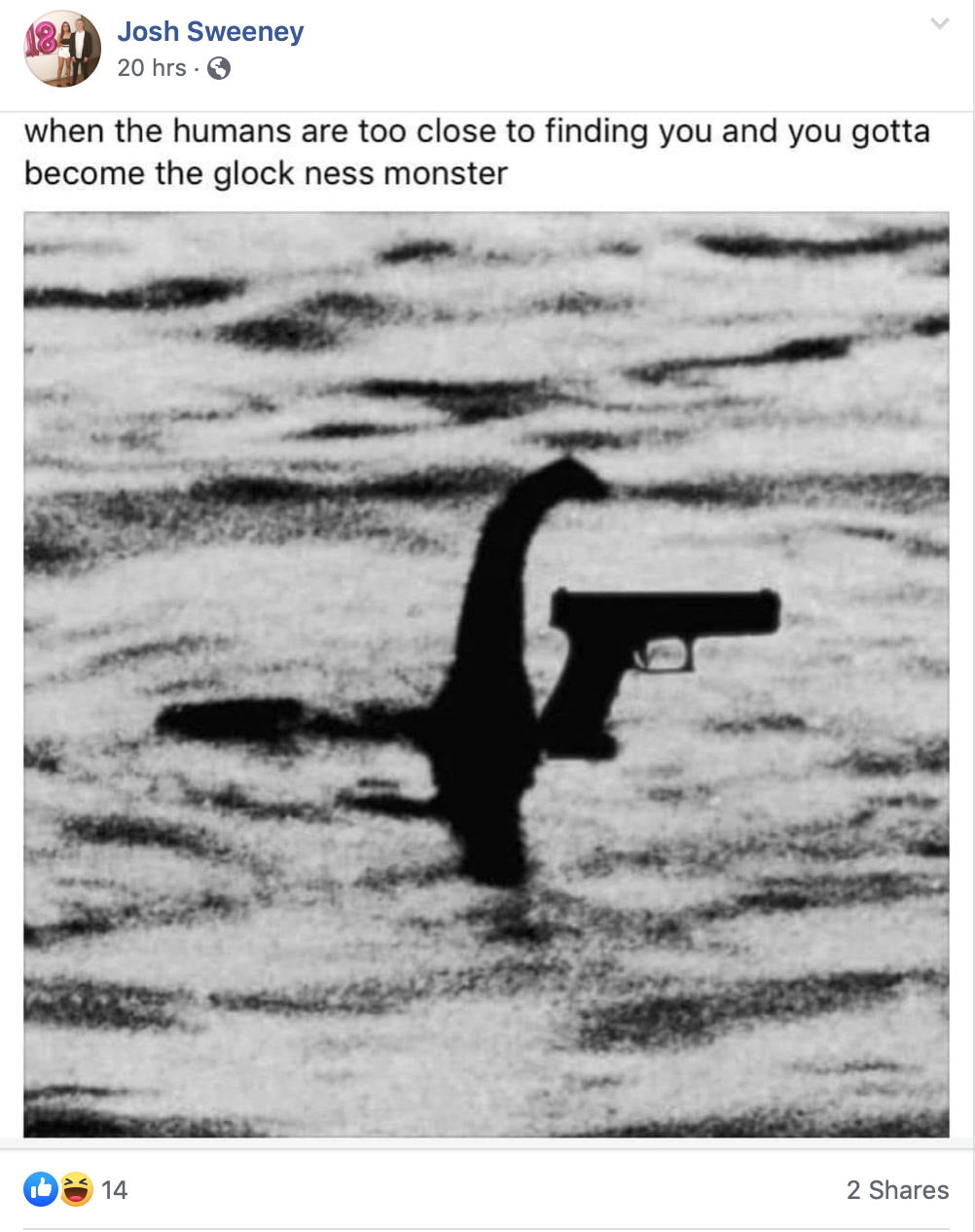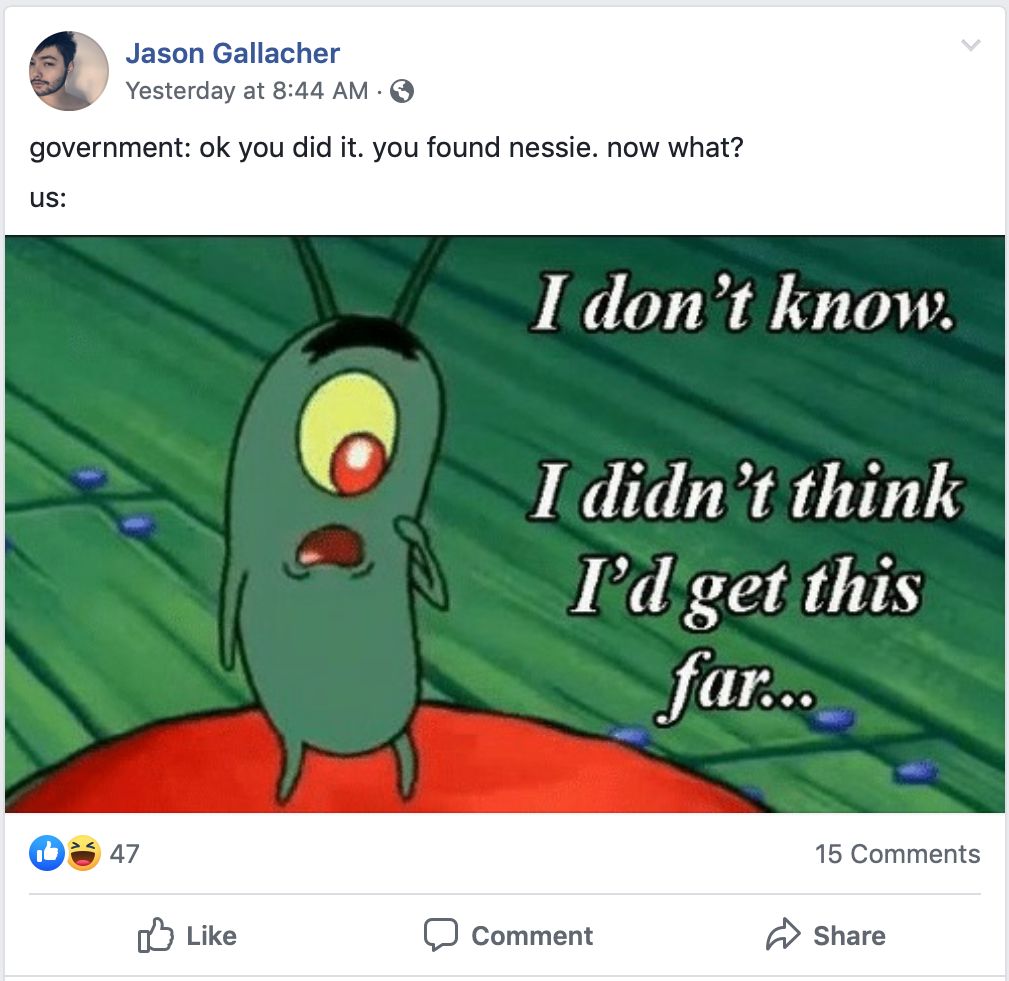 The Royal National Lifeboat Institution, a charity rescue organization that saves lives off the coast of the U.K., issued a warning to people planning on storming the Loch Ness.
"With no U.S. Army involved, Loch Ness looks a little less hazardous than storming Area 51, but here we have our own set of problems," a spokeswoman cautioned. "Our Atlantic 85 lifeboat has an impressive survivor-carrying capacity, but even that will be stretched by the 'attendees' of this event."
The spokesperson also warned of the depth of the Loch Ness, its nearly freezing temperatures, and its wave heights of up to 13 feet tall.
It looks like the internet isn't done with trying to find mythical creatures like aliens or sea monsters anytime soon. Up next? Bigfoot, apparently.
READ MORE:
Got five minutes? We'd love to hear from you. Help shape our journalism and be entered to win an Amazon gift card by filling out our 2019 reader survey.
H/T New York Times