Who doesn't love a good "will they or won't they?" Sam and Diane, anyone? Maddie and David? Or, to put it into terms anyone born after the year 1985 can understand, Ross and Rachel? Sexual tension typically injects much-needed intrigue and anticipation into a narrative—although in the case of a new meme making the rounds, maybe not so much!
Evidently, not all sexual tension necessarily has to be "sexy," but can illustrate the awkward dynamic between two opposing forces in the universe. In one popular example, a Twitter user cites this as being an unseen force between themselves and a pile of unread books. Clearly, this struck a chord with people as the tweet was retweeted nearly 40,000 times within 24 hours.
This sexual tension meme is hardly new, as Know Your Meme points out that it's been around in some form or other for the better part of a decade. Around the end of August, however, it seemingly picked up steam again, as Twitter users began applying it to everything from the more mundane struggles of life such as not getting enough sleep or financial struggles to full blown existential crises.

---

---

---

---

Others had a bit more fun and got irreverent with it. In one example, it was used to point out the fascination filmmaker Christopher Nolan seemingly has with timepieces—or in another, quip about the rallying cry Community fans previously adopted in trying to save the beloved NBC series.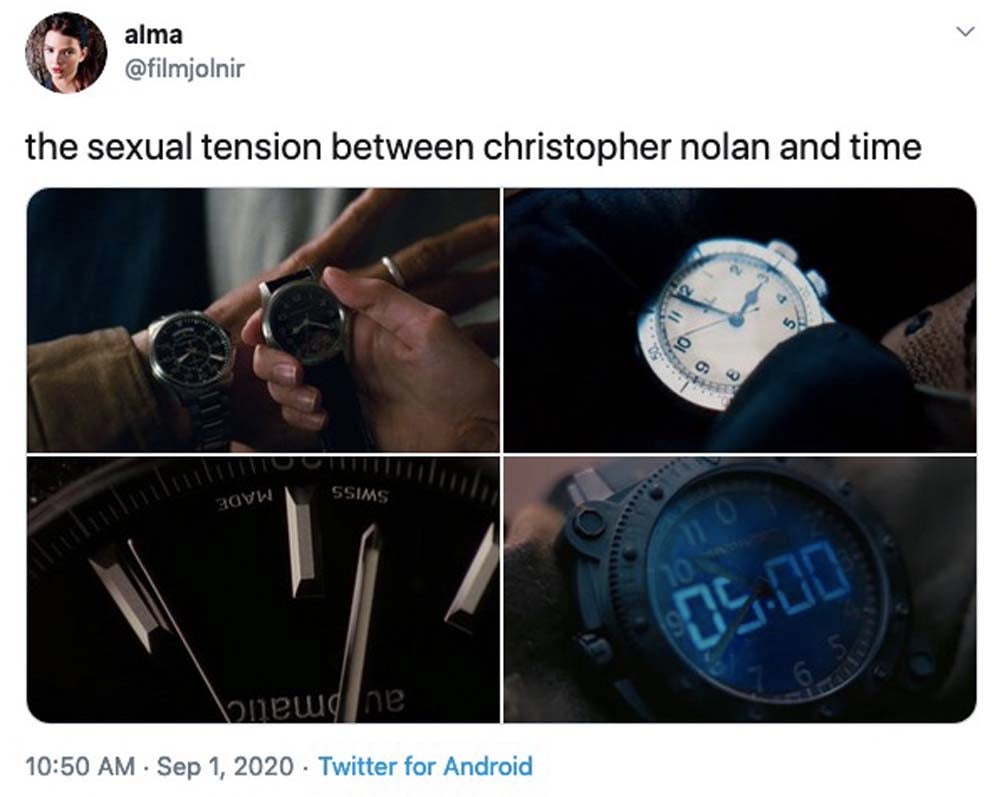 ---

Some used it to highlight hilarious "the struggle is too real" problems, such as being in the closet while shopping at Abercrombie & Fitch or the inadvisable combination of nipple piercings and loofah.

---

Planetary astronomer Dr. James O'Donoghue even employed the meme to teach his followers a physics lesson.

Clearly, sexual tension can come in a wide variety of forms. Whatever yours may be, we're happy to assure you that this is a judgment-free zone!
READ MORE: