After the British government voted against providing free meals for low-income children in England during the school holidays, footballer Marcus Rashford and a number of private businesses stepped up to fill in the gap. That includes fast-food giant MacDonald's, which pledged on Friday to fund 1,000,000 meals for hungry children during the upcoming half-term holiday—when their usual free school lunches won't be available.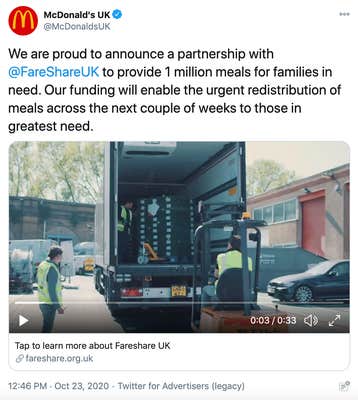 Not everyone is happy about this, however, and the complaints range from having misunderstood what exactly MacDonald's is doing to outrage over the idea that children whose parents can't afford to provide for them… aren't going hungry.
Quite a lot of Twitter commenters were concerned over the health impacts of children being fed a McDonald's-heavy diet, with some even suggesting it would be better for the children to go without food entirely. However, McDonald's won't be serving the children Big Macs and fries. Instead, it says it will donate the cost of 1,000,000 meals to Fare Share UK.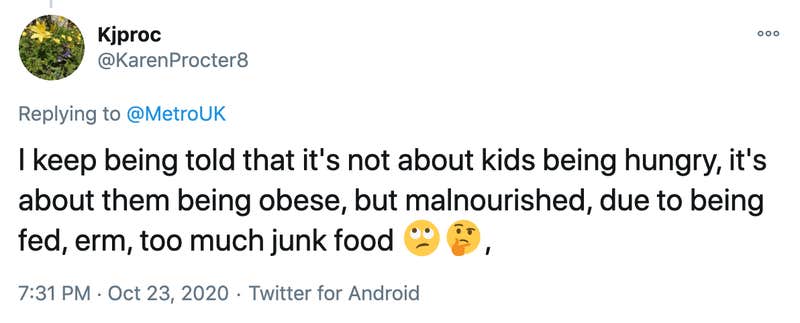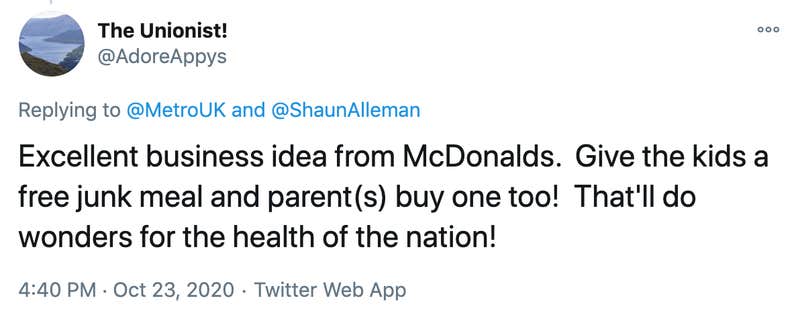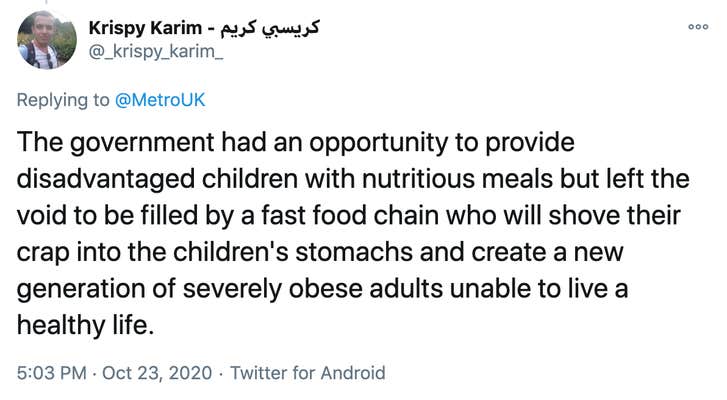 Fare Share UK is a charity dedicated to tackling the twin problems of hunger and food waste in the U.K. by redistributing surplus food, food that for whatever reason would otherwise go to waste, to people in need. The funding it's received from McDonald's will allow the children who would otherwise go without food to receive free, healthy meals.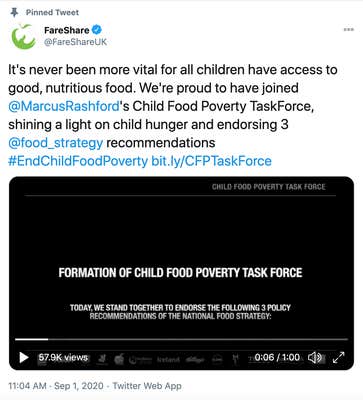 There's also much outrage directed at the British government, with many finding it absurd that McDonald's is stepping in to meet the needs of English children because the government won't. That children in the other three countries that make up the U.K. will be taken care of by their own governments while Westminster seems content to let English children starve is only exacerbating the disgust felt by many at this latest development.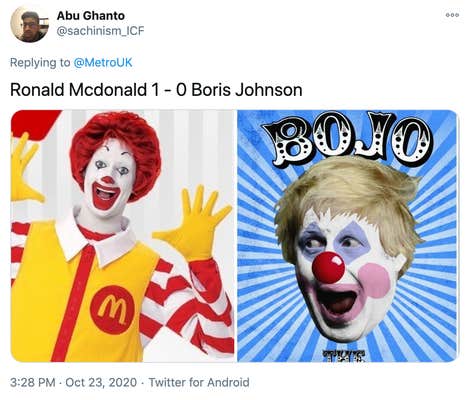 On the other side, there are those who are angry that the children are being fed at all, claiming it allows parents to avoid their responsibilities and encourages a lifetime of dependence.

This is only a short-term measure to cover the week-long holiday. With the coronavirus showing no signs of abating, and the resulting unemployment and loss of income suffered by many families as a result, the problem of children not having enough to eat has no easy solutions.
---
Today's top stories