This article contains spoilers for Game of Thrones season 8.
Game of Thrones fans who are still reeling from the divisive series finale had an opportunity to immerse themselves in the show's production one last time on Sunday with HBO documentary Game of Thrones: The Last Watch. 
One highlight came during Kit Harington's reading of the last episode, when he learned that Jon Snow kills Daenerys.
If you haven't seen the scene, here's a quick refresh:
Kit Harington's reaction to learning Jon kills Daenerys #TheLastWatch https://t.co/NeF3isGMsT

— Jon Snow (@LordSnow) May 27, 2019
The internet quickly pounced on Harington's reaction, turning it into a meme. Seeing him cry because of the scene may have been the scene everyone was actually waiting for in Game of Thrones' last season.
Be the Kit Harington reacting to the news that Arya kills the Night King you wish to see in the world pic.twitter.com/P5LkniB42c

— Rachel Paige (@rachmeetsworld) May 27, 2019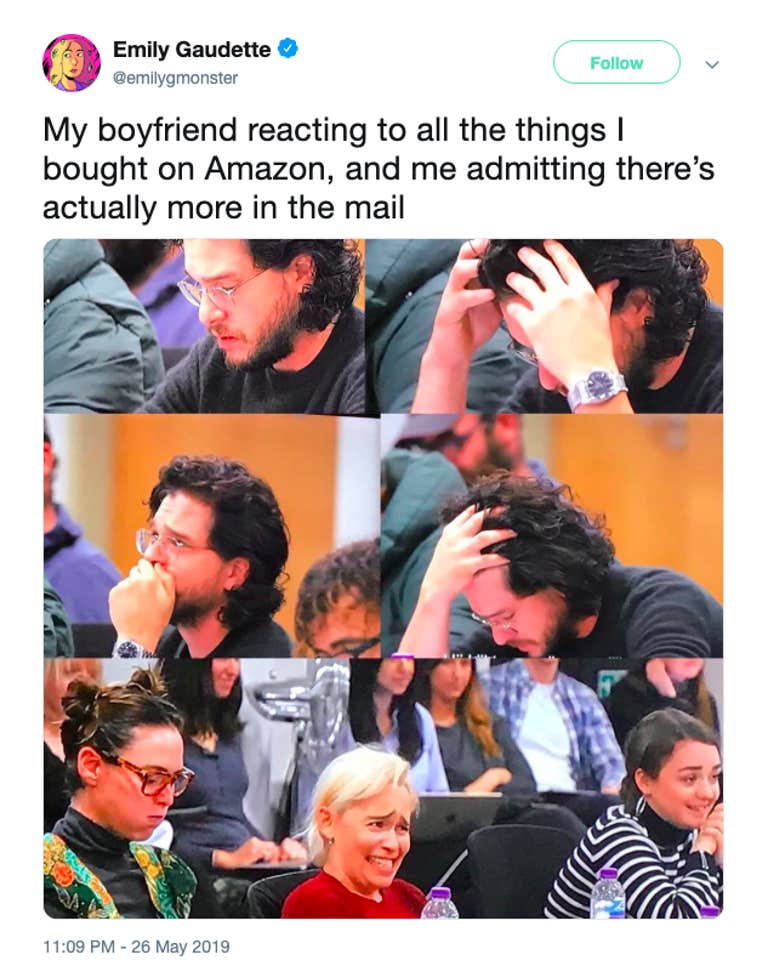 https://twitter.com/laura_hudson/status/1132850117722103809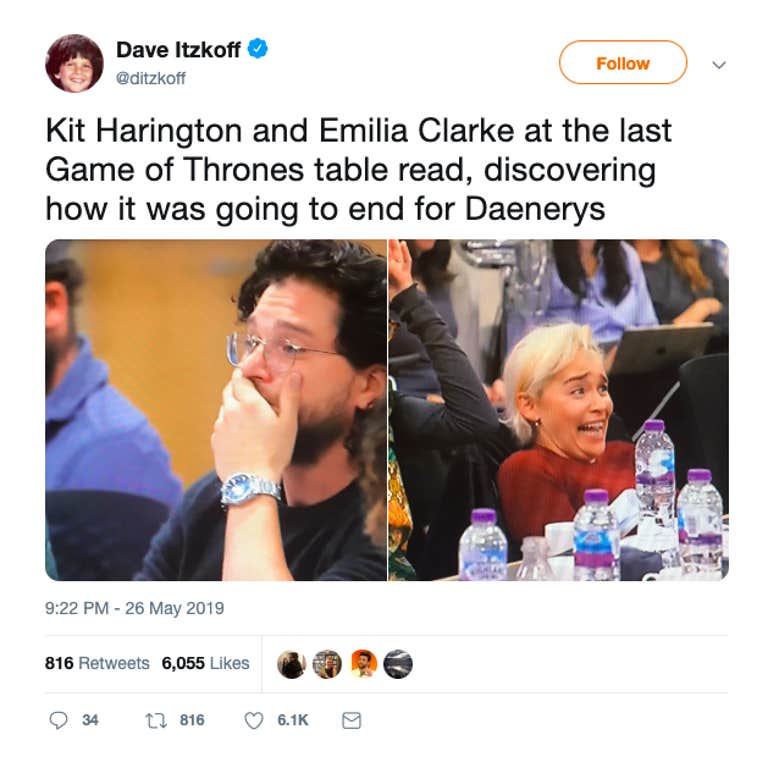 The stages of Jon finding out he was the one to kill Dany.

Note: Kit Harington did not read his script ahead of time, so this is him finding out for real. Sophie Turner obviously did, because LOOK AT THAT KNOWING SMIRK. Sansa knows what's up. pic.twitter.com/sVjKUi9Ye6

— Alex Bruce-Smith (@alexbrucesmith) May 27, 2019
For some, the difference in reaction from the first to last reading served as an analogy for the entire season.
It just goes to show that Kit Harington is all of us in times of distress.
READ MORE: