Cartoon Network is for the kids during the day and switches to programming for grown-ups at night. The Adult Swim block of programming has taken over the network when the kids of the world are (supposed to be) in bed for nearly two decades now. It's not remotely new, and one would think any adult who pays for and watches Cartoon Network, either themselves or with their kids, would be aware of that by now.
But one woman seems to have just now discovered "Cartoon Network after hours" and subsequently sent out a rallying cry to conservative Twitter decrying the entire "demonic" network.
"Cartoon Network after hours. They throw it in your face," @soonergurl74 wrote. "They hope you aren't the kind of parents who monitors what you kids watch and do. They're busy conditioning them. What do you see here? I see witches abusing babies. This is not ok. This is not funny."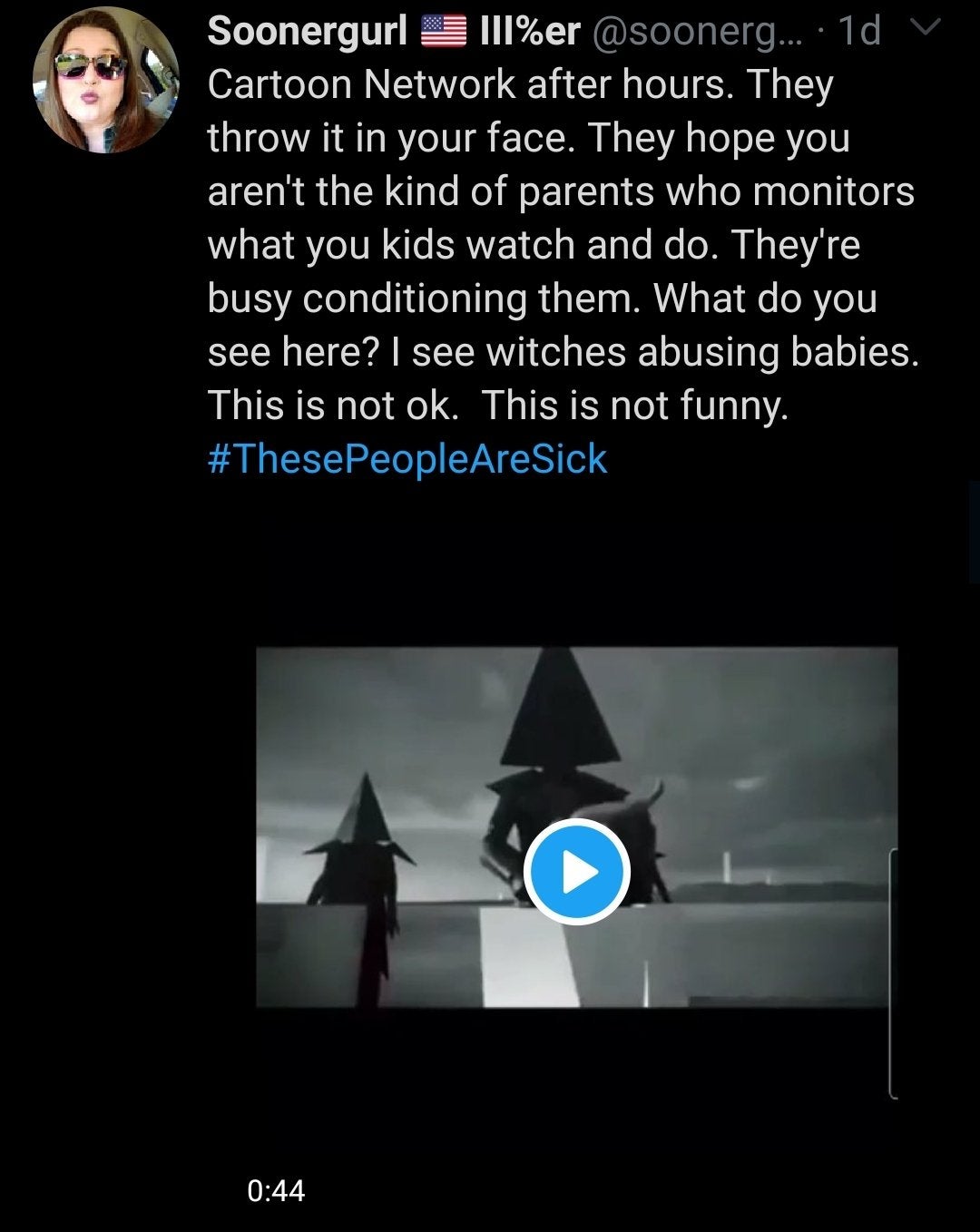 The video she shared is part of an episode of Adult Swim's Off the Air, a program dedicated to bizarre, abstract shorts. Not only is it aimed at adults, but it also airs at 3am, which is a very reasonable hour to expect children to be in bed, rather than to be unattended by their parents for "indoctrination."
Here is the clip in question:
Most people would not make the argument that this strange little fragment featuring CGI babies being tossed around to create music is particularly kid-friendly—but it's also clearly not aimed at children to begin with.
Of course, that didn't stop @soonergurl74 and her army of outraged mothers, who apparently let their kids stay up 'til 3am watching television, from complaining.
"Never realized that the post from Adult Swim/Cartoon Network was going to take off," she wrote in a subsequent tweet. "After reading some comments it's clear I hit a nerve. When darkness is exposed, the demons start panicking, try to minimize you and your message. They can't stop what's coming."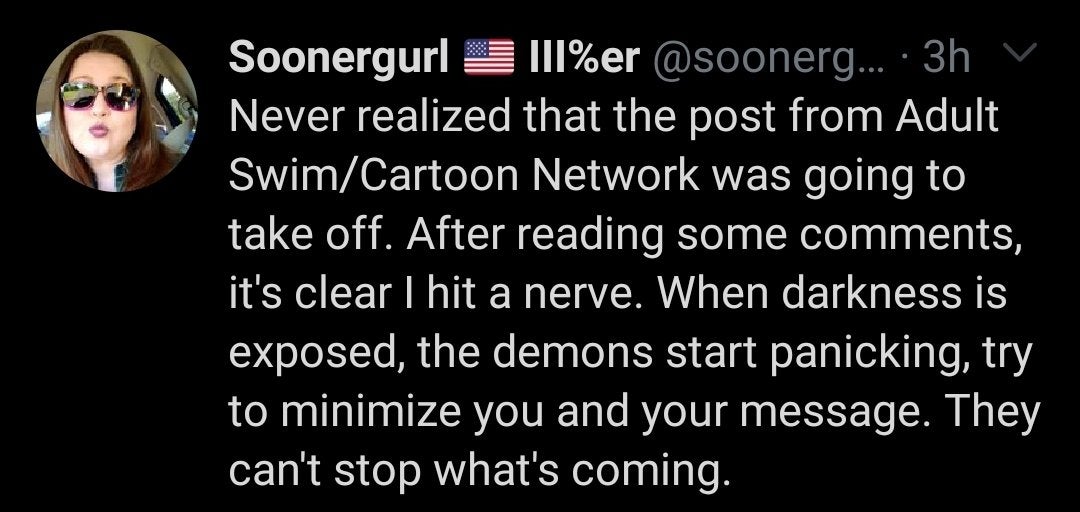 "What's coming" was apparently this woman making her Twitter account private after becoming the laughing stock of every person who understands the difference between programming for adults versus children.
"I know you not acting like cartoon network doesn't literally say goodnight to the children and that adult swim puts a warning before the shows start," tweeted @Nyleah8.
The director of the "witches abusing babies" video, Mike Diva, even had to chime in at one point.
"While getting accused of being an Illuminati pedovore daily has been fun, let it be known that I do NOT condone any form of CGI baby drumming," he wrote.
Meanwhile, one of the costume designers confirmed that no CGI babies were harmed in the making of the video.
Next time you want to complain about the indoctrination of children, Karen, you might want to make sure that the content is actually for kids first.
READ MORE: