Harry Potter author J.K. Rowling has not been making many new fans since she began her gradual descent into full-on TERF, and her new book about a cisgender male serial killer who dresses like a woman to kill his victims is certainly not helping. In recent weeks and months, many actors from the Harry Potter movies have spoken out against Rowling's transphobic views—however, one notable exception, Robbie Coltrane, who played the groundskeeper Rubeus Hagrid, is now coming to her defense.
In an interview with Radio Times this week, Coltrane attempted to downplay Rowling's various remarks by chalking it up as people just looking to get offended.
"I don't think what she said was offensive really," said the 70-year-old actor. "I don't know why but there's a whole Twitter generation of people who hang around waiting to be offended. They wouldn't have won the war, would they?"
"That's me talking like a grumpy old man, but you just think, 'Oh, get over yourself. Wise up, stand up straight, and carry on,'" he added. "I don't want to get involved in all of that because of all the hate mail and all that shit, which I don't need at my time of life."
Well, good luck with that, anyway. We can't speak for hate mail, but soon after Coltrane's remarks surfaced, people began channeling their outrage on Twitter with "Hagrid" tweets and memes.
"We know what Hagrid thinks about J.K. Rowling's flagrant grotesque transphobia but I'm waiting to hear from Dobby the house elf and at least three of those talking ghost paintings before forming my opinion on the matter," quipped @OhNoSheTwitnt. "Just a thought but maybe the media should talk to trans women rather than Hagrid," added comedy writer James Felton.
Others had similar sentiments, and there were a few memes that used grainy screenshots of Hagrid from the Harry Potter and the Sorcerer's Stone PlayStation 1 game, also known as Haggord.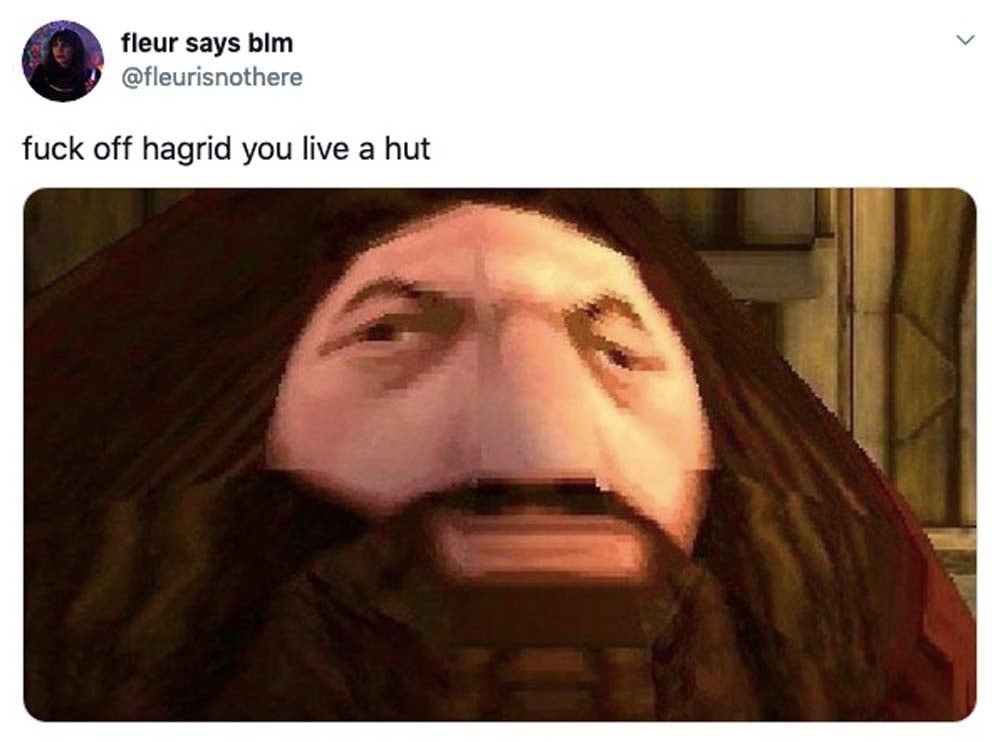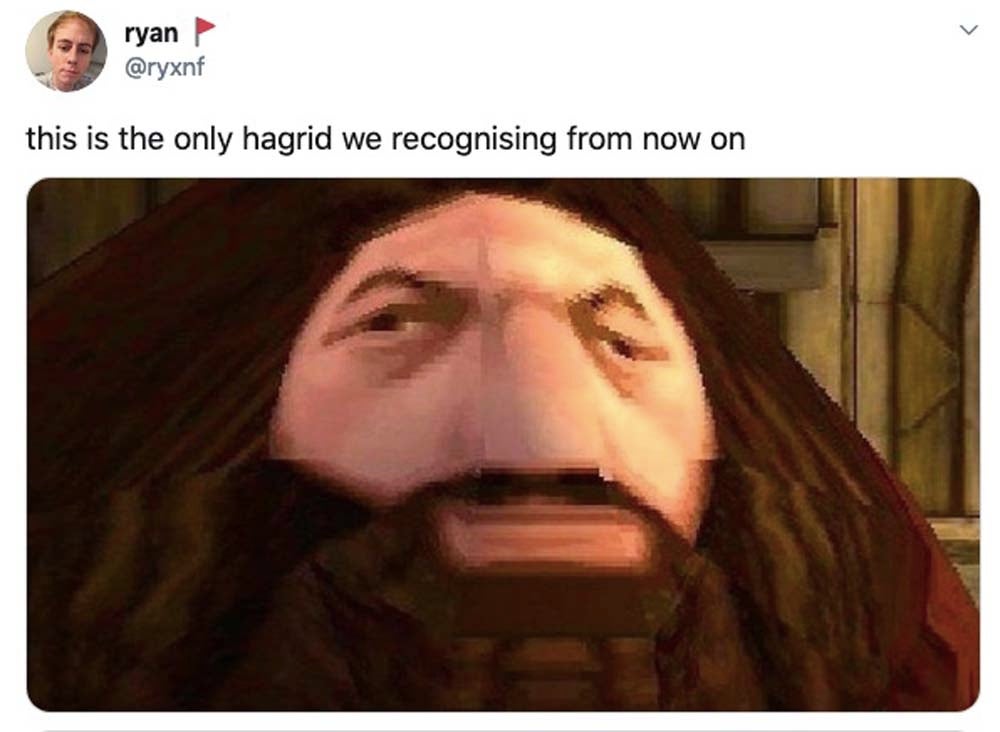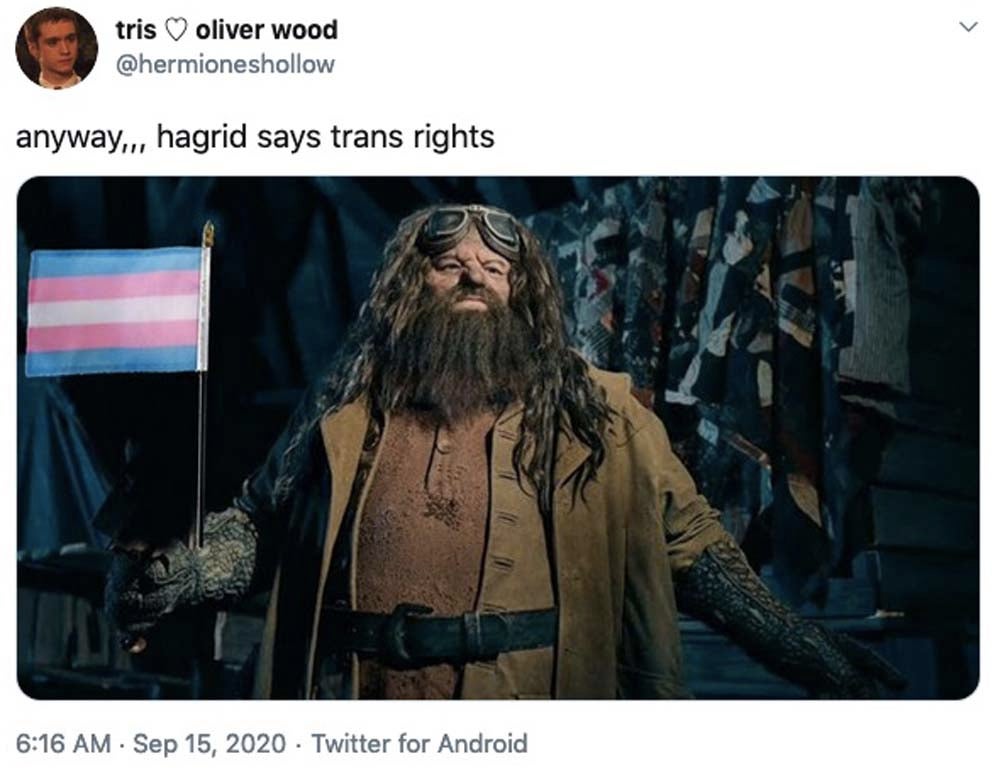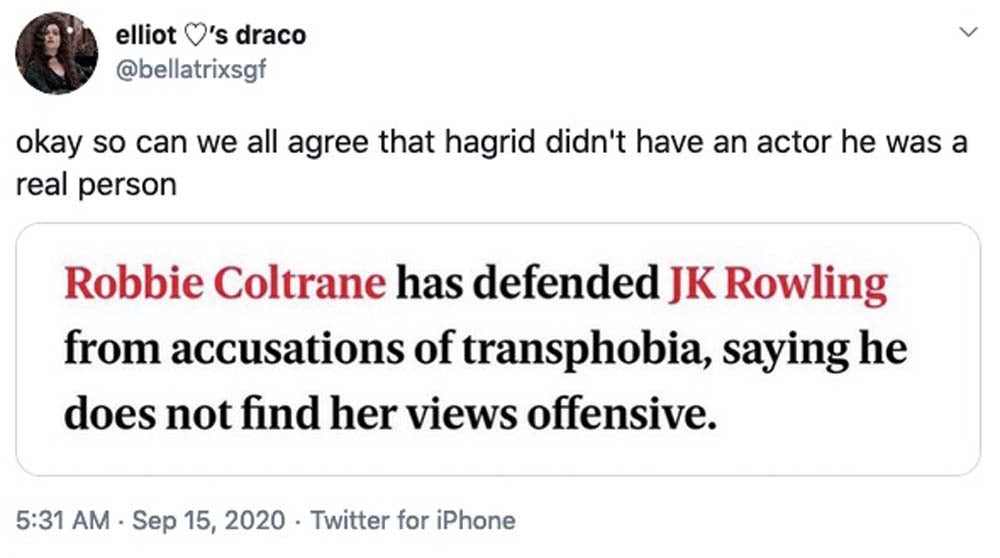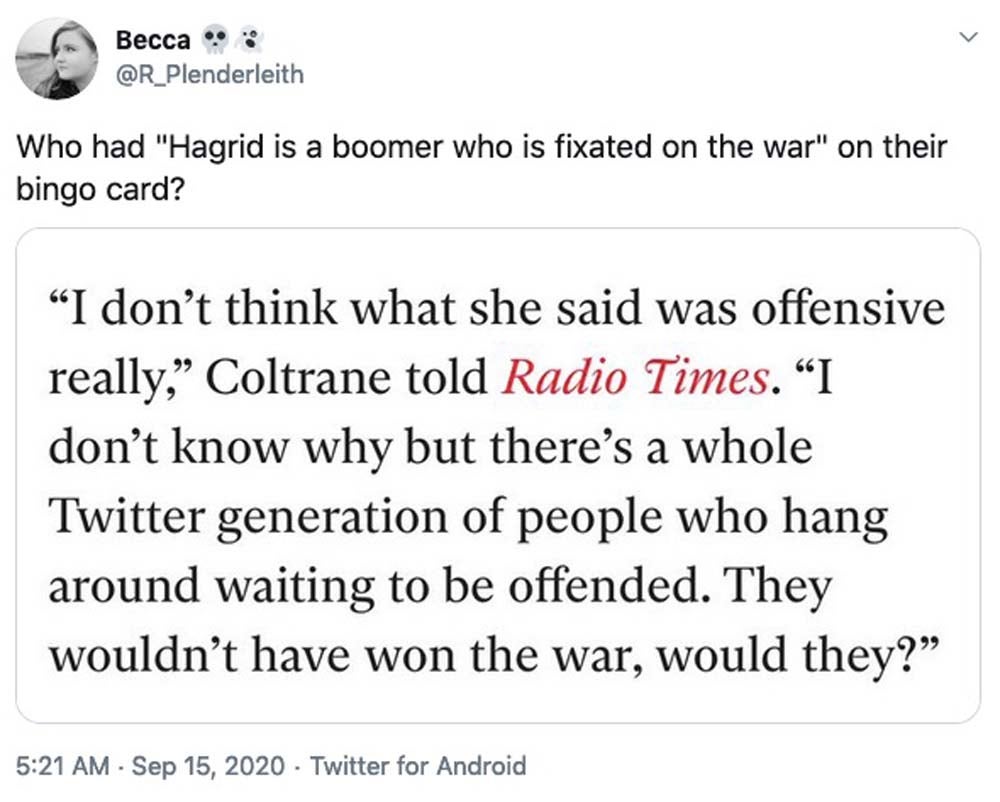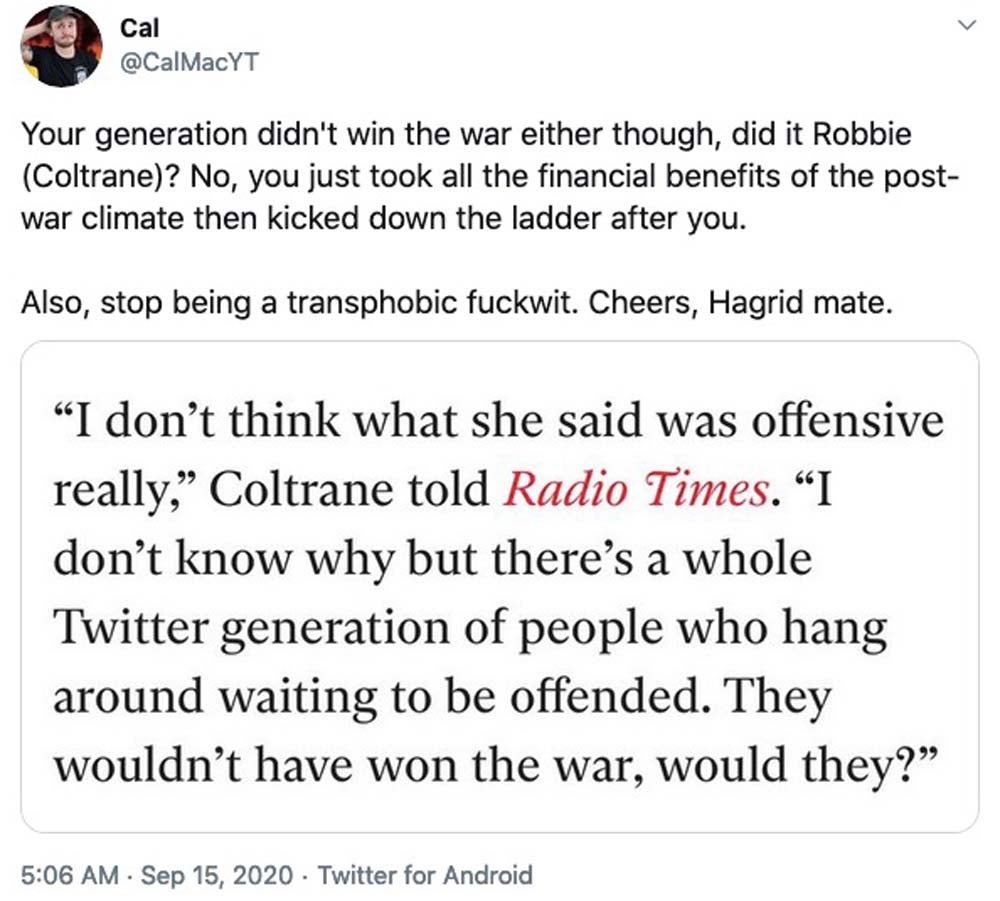 But perhaps the "nuanced opinion guy" (@charles_kinbote) Twitter account put it best.
"J.K. Rowling would be the most beloved children's author of all time if she just tweeted like 'Hagrid hopes all the little wizards out there are having a good summer!' every once in a while," he tweeted.
He makes a fair point! Goodness knows kids could use a little bit of positivity these days—especially coming from a beloved author once widely considered a role model.
READ MORE: