Update 10:10am CT, May 17: Grumpy Cat passed away at age 7 on Friday due to complications from a urinary tract infection.
…
Since the dawn of internet culture, cats have been, shall we say, a fixation. One of the earliest mainstream memes was Lolcats, which basically involved adding captions to wacky cat photos. It was that simple in those days. Jokes about cats, cat videos, and cat-related humor were so prevalent that the people who dismissed the internet's cultural significant often glibly spoke of it as just a place to joke about cats and post photos of your dinner.
Grumpy Cat struck a chord with the very nature of cat ownership. Many cats are not particularly friendly and quite a few of them are downright surly. Grumpy Cat has the look down better than any other cat.
The snowshoe cat, whose real name is Tardar Sauce, was born in 2012. The internet's first exposure to Tardar came when her owner's brother posted a photo of her on Reddit in September of that year, leading to thousands of riffing Photoshops and jokes. That much you probably already know, but there's much more to the internet's favorite cat.
15 surly facts about Grumpy Cat
1) There's a medical reason for Grumpy Cat's perceived grumpiness
So here's the real deal with Grumpy Cat: She's not actually that grumpy. At least not any more than most any other cat. She merely has resting grump face on account of an underbite and feline dwarfism. So maybe we're all being a little ableist by making fun of her condition. It's unlikely she understands any of it, so it's probably OK.
2) Having a famous cat can change your life
Certainly, other pets have gained online notoriety, but none so much as Grumpy Cat. Her owners have worked to publicize and monetize their pet's celebrity. That has resulted in a dramatic change in their lives. Owner Tabatha Bundesen said she had been waitressing for a decade before her cat and the internet changed her life. Now she travels with the Tardar to make public appearances while homeschooling her daughter, Crystal.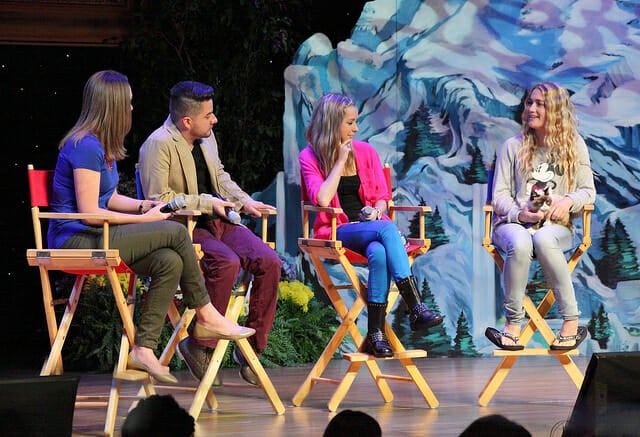 3) Grumpy Cat has multiple bestselling books
Grumpy Cat: A Grumpy Book hit stores in July of 2013, offering "disgruntled tip and activities to put a frown on your face" over the course of 96 pages. It was a New York Times bestseller, so there should be little surprise that there was a subsequent book, titled The Grumpy Guide to Life: Observations by Grumpy Cat.
This, along with an endorsement of Friskies and various merchandise, was the early returns for Grumpy Cat's internet celebrity.
4) Grumpy Cat starred in a Lifetime original movie
Maybe it wasn't the best-received TV movie of all-time. OK, it was roundly panned by critics. Like, horribly excoriated. For example, the AV Club called the movie "the largest turd in [Lifetime's 2014] crap crown of original programming." That said, it must be pretty cool to have your famous pet in a movie and voiced by Aubrey Plaza.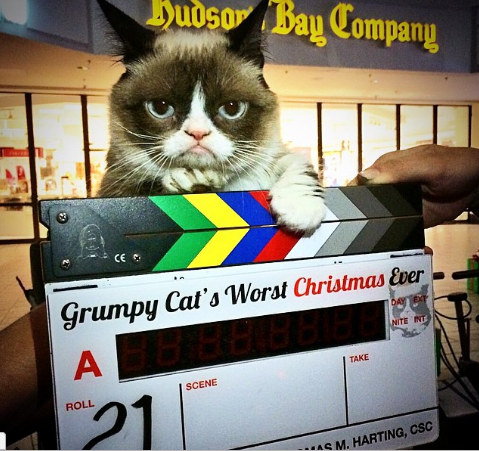 There was also an announcement in 2013 that a feature film was in the works, but that must be stuck in development hell because there's been little discussion of it since.
5) Grumpy Cat has been a fixture at SXSW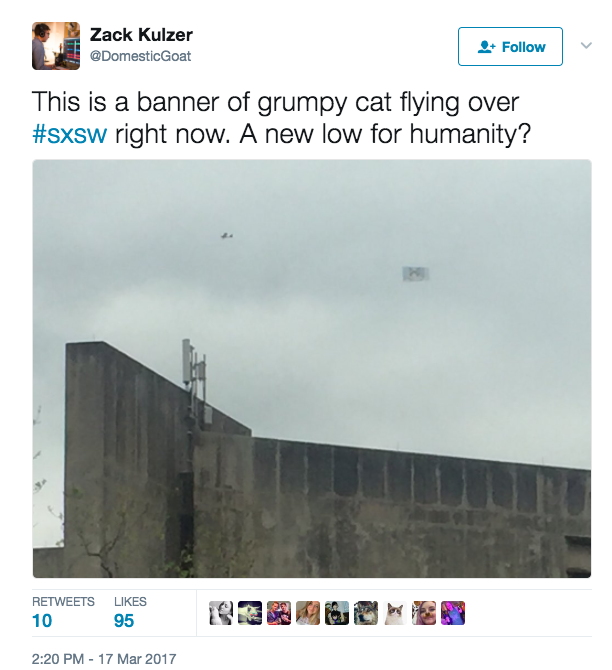 For five years in a row, Grumpy Cat has graced South by Southwest, the annual tech, film, and music conference in Austin, Texas. That makes sense, as Grumpy Cat is not merely a celebrity but also a marker of the success of internet culture. Of course, there are plenty of too-cool-for-school types ready to pooh-pooh the appearance of such a normie meme. Nevertheless, when it comes to figures that people are actually excited to meet, it appears Grumpy Cat does just fine.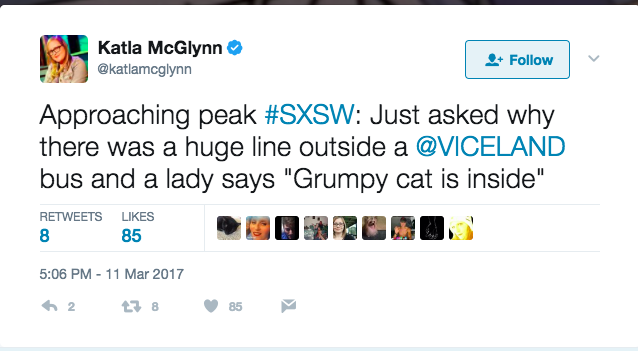 6) Grumpy Cat hosted an episode of WWE's Monday Night RAW
Pro wrestling and an internet-famous cat may not seem like the most natural of pairings, but it happened. OK, maybe wrestling is silly enough to embrace anything. That said, this is a live event, so having a non-trained animal there was taking something of a risk.
Grumpy Cat appeared on a 2014 episode of the weekly WWE show, and it went off without a hitch, unless you consider wrestler the Miz attempting to recruit her.
Naturally, the grumpiness won out, and she declined.

READ MORE:
7) Grumpy Cat got to tangle with Oscar the Grouch
An iconic meeting of the curmudgeons. Oscar the Grouch has been around for quite a bit longer than Grumpy Cat and seemed to let that go to his head. At first, in their meeting, he seemed to underestimate the grumpiness of the cat, only for Grumpy Cat to very much live up to her name.
8) Her owner says Grumpy Cat actually likes to travel
Bundesen says her cat gets excited when it's time to leave on a trip and will come into the travel crate when it's put out. She also bristles at the notion that Tardar Sauce is sedated at public appearances. "She never has been and never will be," her brother Bryan told Mental Floss. "She's really active at night, and sleeps during the day—she always has."
9) An art center in Alabama had a Grumpy Cat show as a fundraiser
In May of 2013, 30 artists put on an exhibition of Grumpy Cat-inspired works to raise money to build a playground on the site of an arts and entertainment center. The works spanned various media, including chain mail, ceramics, painted glass, and even rocks. After being on display for a month, the works were sold via online auction.
10) Grumpy Cat wound up in Grumpy Court
A common thread connecting a lot of commercially successful meme properties is they had to get very litigious to protect their copyright. The owners of Grumpy Cat were no different. They sued a California beverage company, seeking $1.8 million because the company allegedly violated an agreement to manufacture a Grumpy Cat brand of iced coffee by releasing an additional line of Grumpy Cat roast, along with shirts. If you think the cat is grumpy, wait until you see its copyright attorneys.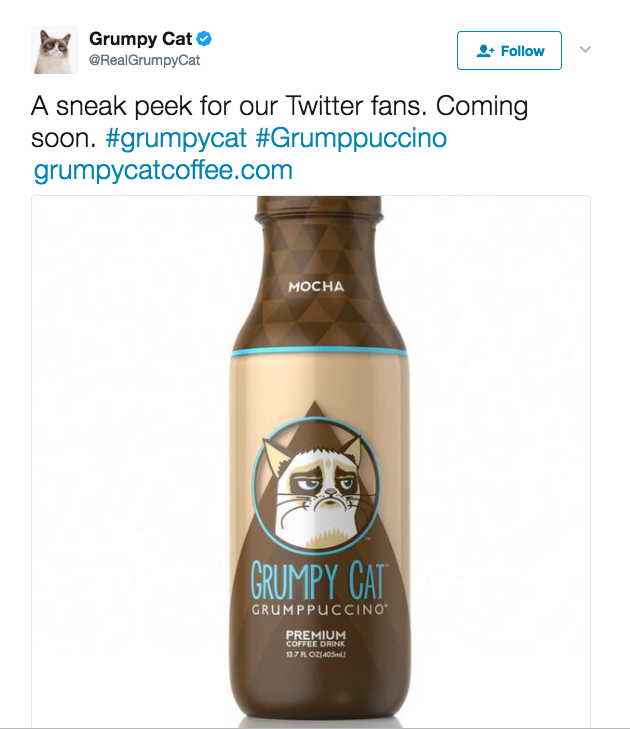 11) A British tabloid claimed Grumpy Cat is worth more than $100 million
When a British tabloid claimed in late 2014 with no factual corroboration that Grumpy Cat was worth more than $100 million, the Washington Post had to shoot down that little bit of fake news. While the exact figures of Grumpy Cat's earnings have not been reported by the family, Bundesen did dismiss the tabloid report as inaccurate. Sure, you could consider that an artful dodge by an owner trying to conceal how much money she's made, but it's easier to believe that than the fact that a cat made nine figures in little more than a year.
12) Grumpy Cat has a brother—and he's in a comic book with her
Pokey may not be as famous as his sister, Grumpy Cat, but he got to share in some of the spoils of stardom by appearing in a six-issue comic series about Grumpy that was released in 2015. Naturally, Pokey is the high-spirited and optimistic foil for Grumpy Cat.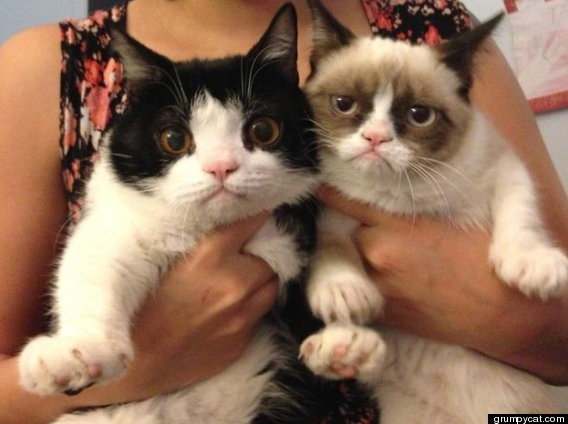 13) Even Obama knows Grumpy Cat
Speaking at the Democratic National Committee's meeting of the Women's Leadership Forum in December 2015, former President Barack Obama made some jokes comparing Republicans to Grumpy Cat,
"Why is it Republican politicians are so down on America?" Obama asked. "I mean, they are gloomy." He paused for effect, then added, "They're like Grumpy Cat," and mimicked the cat's expression for laughs.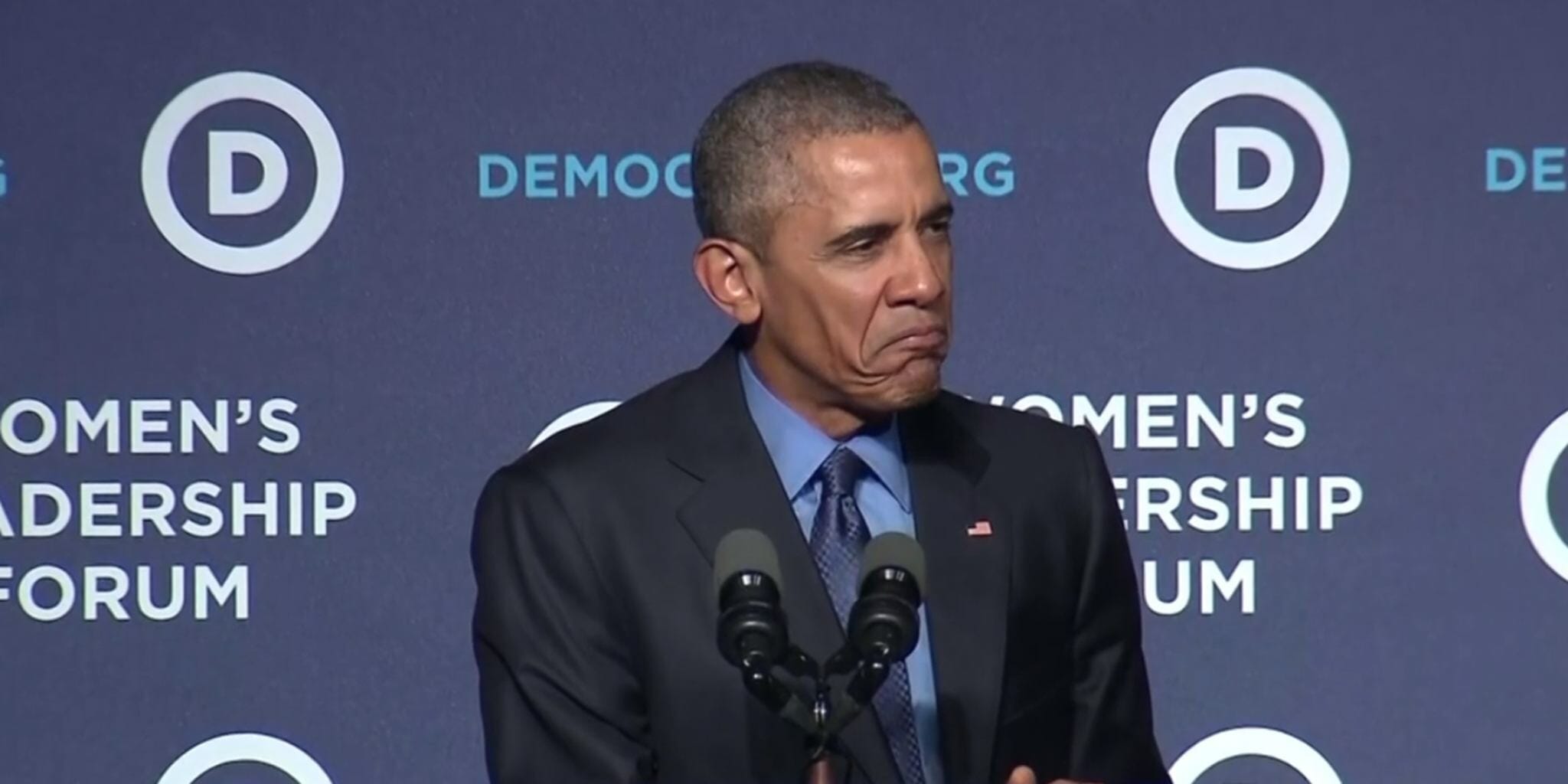 14) The internet exploded over a fake Grumpy Cat-Peter Dinklage selfie
There are a lot of angry people on Game of Thrones, but perhaps no one has the perfect blend of disillusionment and dissatisfaction with Westeros than Tyrion Lannister. He's like the Grumpy Cat of King's Landing, which is why when a photo surfaced on Imgur purporting to show Peter Dinklage taking a selfie with Grumpy Cat, the news hit No. 1 on Facebook's trending topics.
Alas, it was just a fake.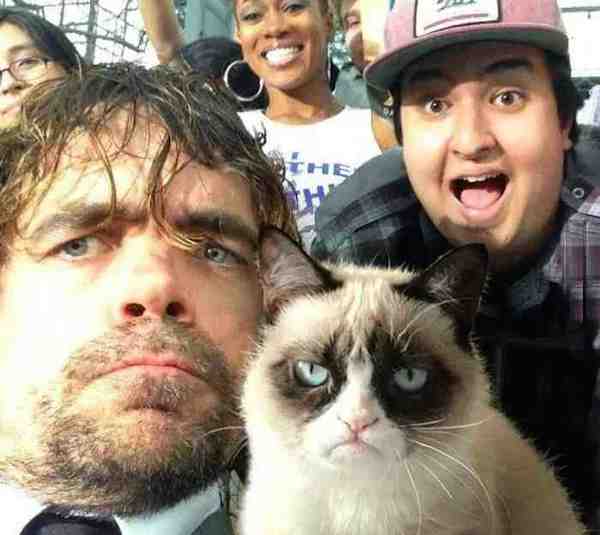 Talk about making the whole internet grumpy.
15) Grumpy Cat got a Grumpy wax figure at Madame Tussauds
Grumpy Cat's face is locked in a permanent scowl, so you think it would be easy to replicate cast in wax. But that meant getting the notoriously angry cat to sit still for the entire styling.
The Grumpy Cat figurine made its first appearance at the San Francisco location of Madame Tussauds before touring the nation.