Greta Thunberg successfully pulled an April Fools' Day prank on her followers Thursday.
The 18-year-old climate activist posted a link, claiming it led to a video outlining all the small things the public can do to help resolve the climate crisis. But, in reality, she Rickrolled the followers who clicked on the link, directing them to Rick Astley's "Never Gonna Give You Up" music video.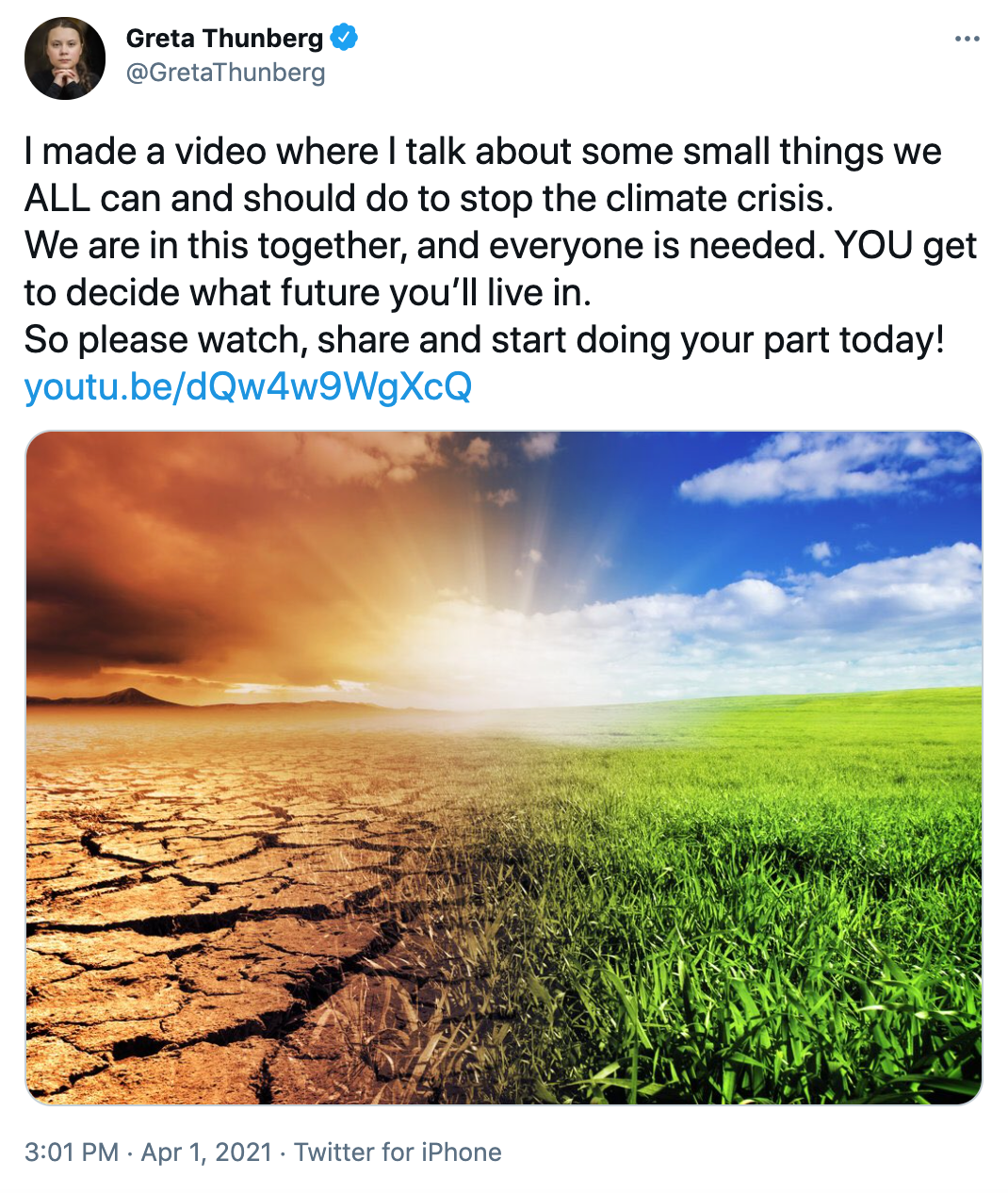 Some appreciated the by now-vintage trolling move by playing along and encouraging other unsuspecting Twitter users to also check out the video.



Others could not believe they got Rickrolled by Thunberg, with one saying, "I just got Rick rolled by my 9 year old's idol."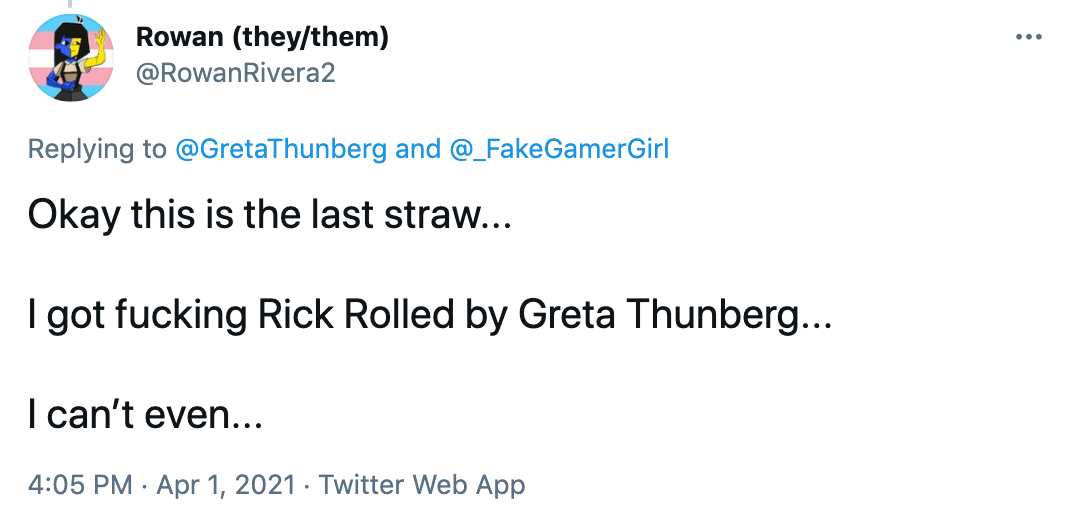 Strangely, some were delighted to get Rickrolled—which is something of a rite of passage for all internet users. "My kids asked me the other day if I've ever been Rickrolled and up until now I hadn't, I didn't even know what it meant!" one Twitter user said. "Thanks Greta! We must all do our part, we must all take our turn."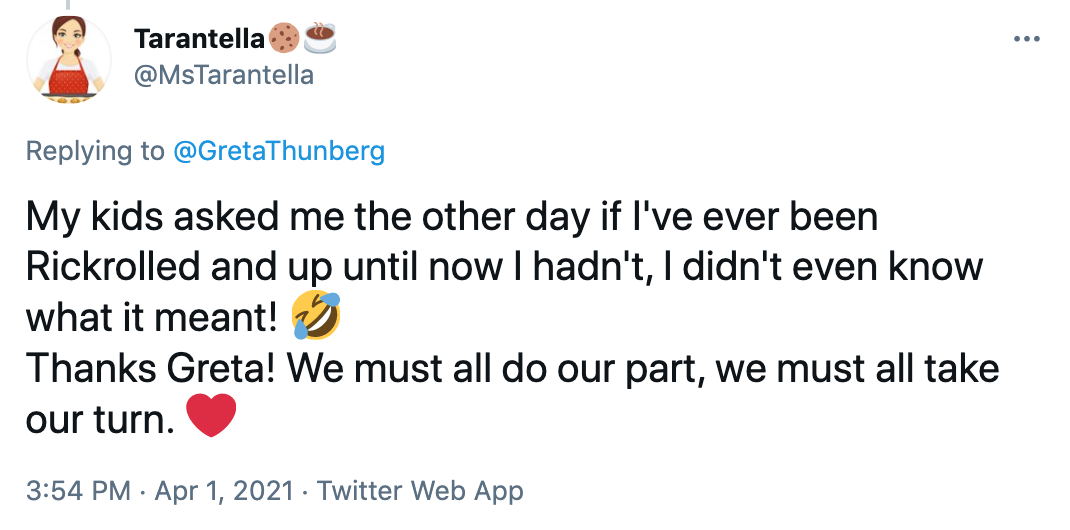 And some users who've never heard of the concept of Rickrolling are notifying Thunberg that she shared an incorrect link.



Of course, there were also people who didn't bother to click on the link before forming an opinion about it. If there is a day on the internet one should not do that, it's April 1.



---
Today's top stories